We adopt special food rules once December 1st arrives: It's now officially okay to eat advent calendar chocolate for breakfast, candy canes are an acceptable alternative to breath mints and everything can be eggnog flavored...including breakfast!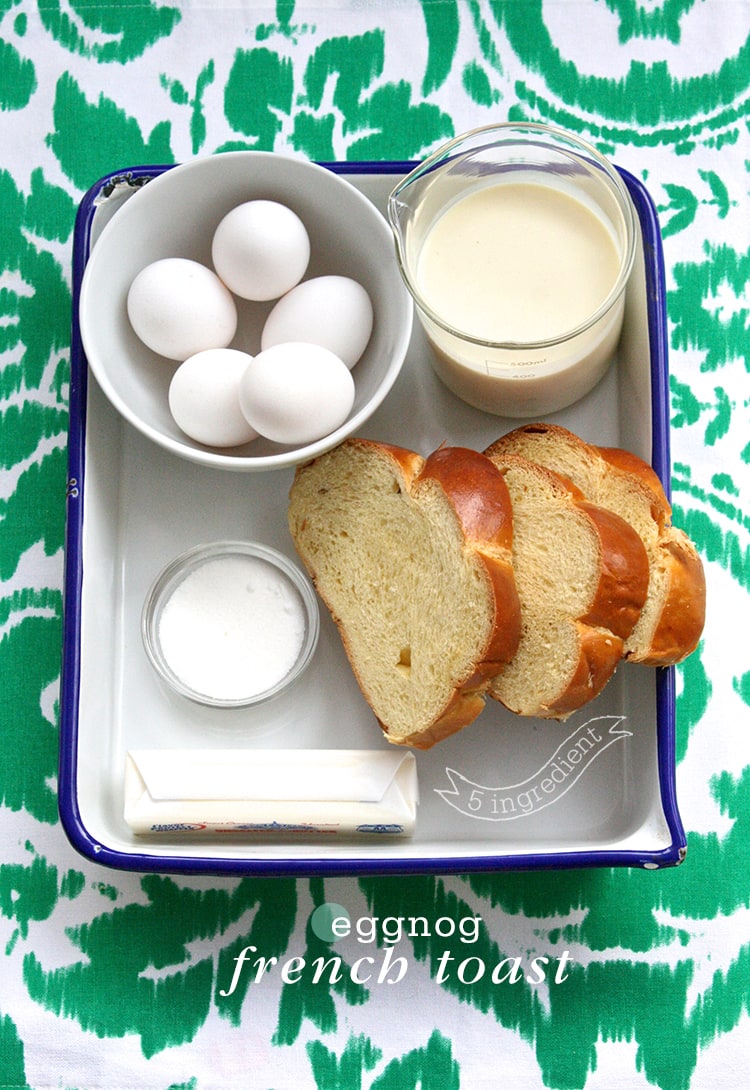 Eggnog is one of the many party-ready, short-cut ingredients I look forward to buying this time of year. Straight from the carton, it's already loaded with festive flavors and ready to be retooled. Whisk in a few eggs and sugar and you have the perfect holiday French toast batter on your hands.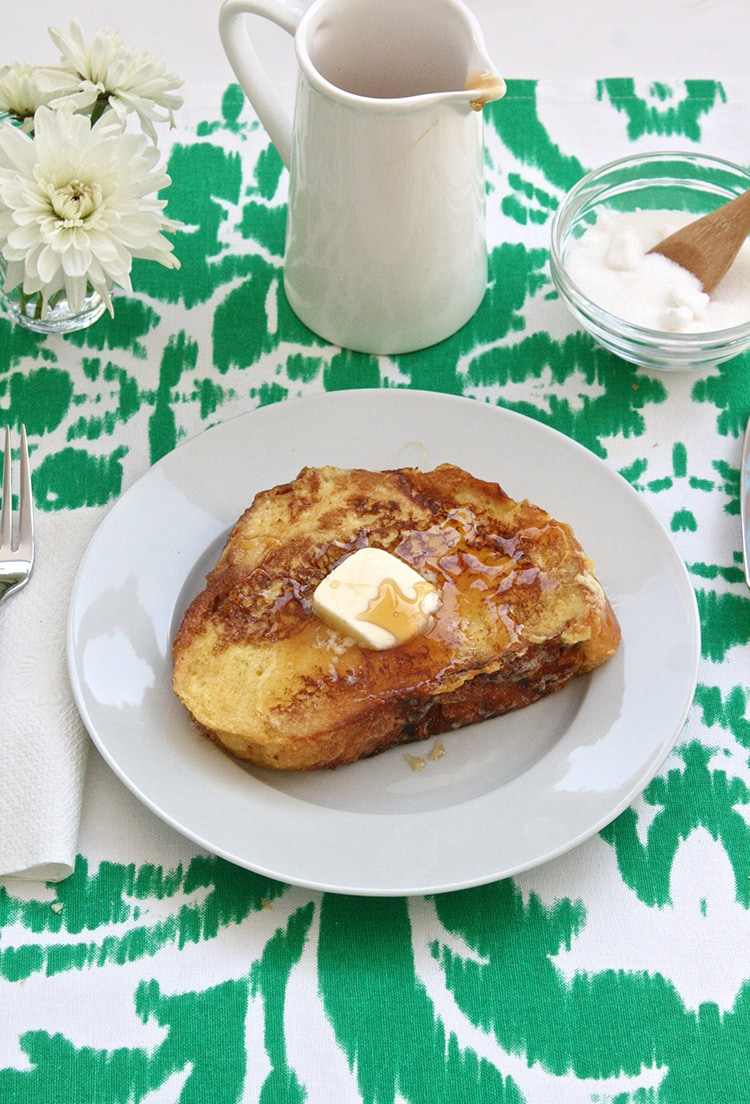 Serve this easy (5-ingredient) recipe before trimming the tree or freeze and re-heat slices for an effortless Christmas morning breakfast (just warm on a baking sheet in a 350˚F oven).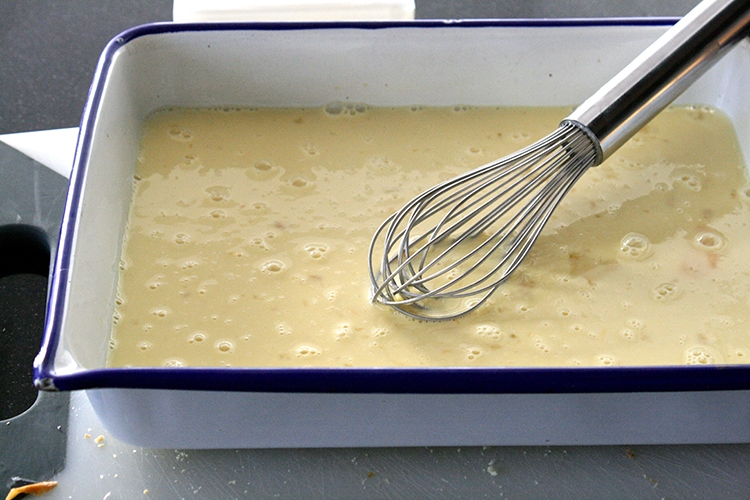 If you're willing to splurge on 1 extra ingredient, serve with good-quality maple syrup. For an adults-only treat, you can also stir 1 to 2 glugs rum into the batter before soaking!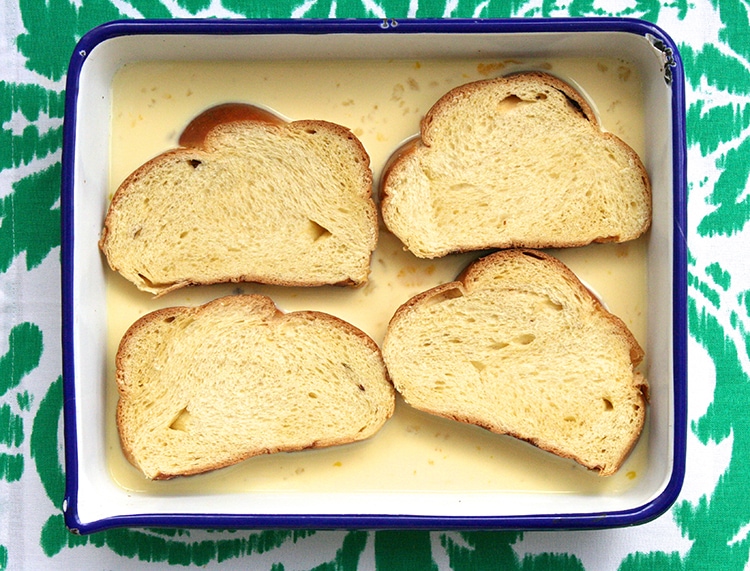 5 Ingredient Eggnog French Toast
serves: 4 to 6
1 ½ cups eggnog
5 large eggs
2 tablespoons sugar, plus more for sprinkling (optional)
6 to 8 slices brioche or challah bread (about ½-inch-thick)
8 tablespoons unsalted butter, plus more for serving (optional)
Directions:
1.    Whisk the eggnog, eggs and sugar in a shallow baking dish until combined.
2.    Soak the bread slices (in batches if necessary) until saturated, about 10 minutes per side.
3.    Set a wire rack on a rimmed baking sheet and place in the oven; preheat to 200˚F. Melt 4 tablespoons butter in a skillet over medium heat. Fry half of the bread slices until golden, 2 to 3 minutes per side. Keep warm on the rack in the oven. Repeat with the remaining butter and bread slices.
4.    Divide French toast among plates. Serve with more butter and sugar for sprinkling, if desired.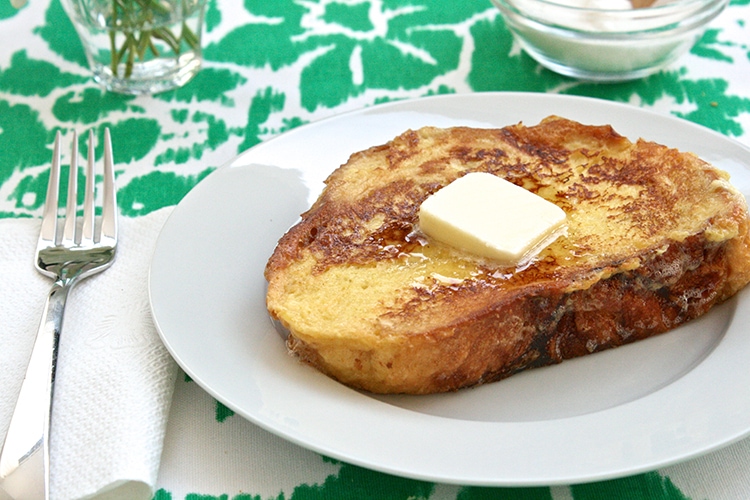 photos & recipe by Erin Phraner