If you were to keep one easy, cozy breakfast recipe in your back pocket for a special occasion (or snowy day), few things are more comforting than this ooey, gooey Monkey Bread. With some smart tweaks, I transformed the traditional (time-consuming) dish into a insanely delicious treat you can get on the table in under 45 minutes!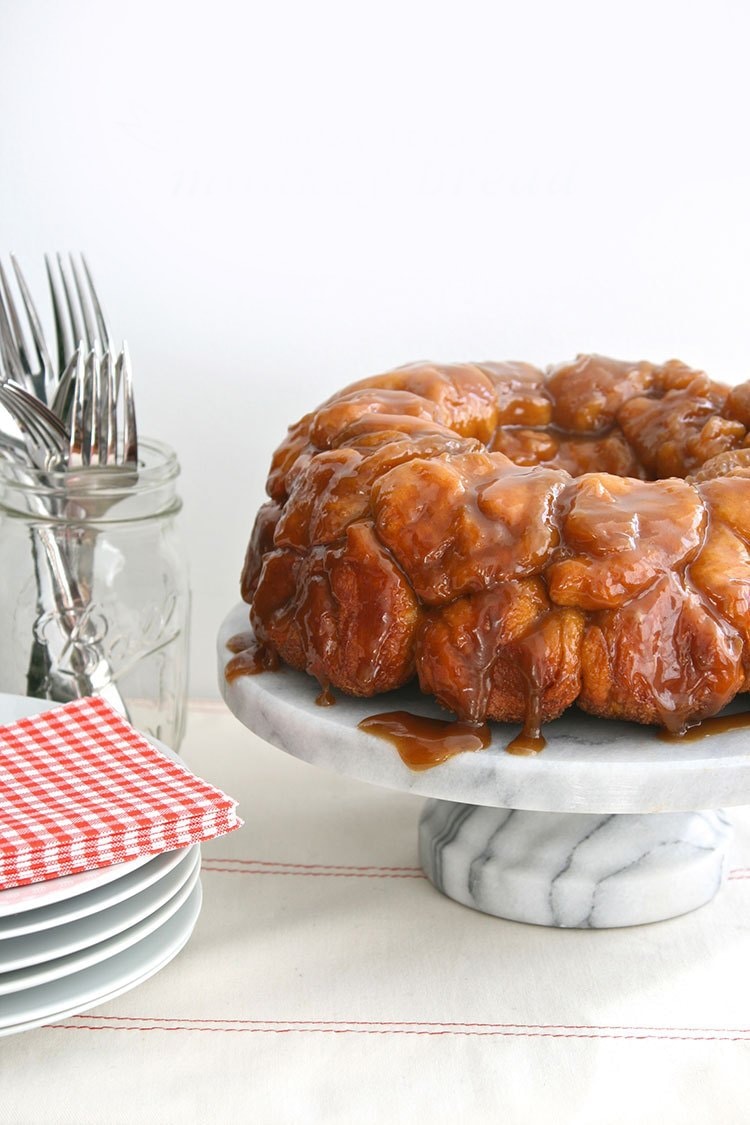 You see, classic monkey bread is made using a homemade yeast dough, cut into pieces, then baked in a brown sugar coating and topped with a drippy glaze; amazing but also a ton of work. That's why many recipes you'll find online call for refrigerator biscuit dough. It's a fabulous shortcut ingredient! True it lacks that yeasty, DIY flavor but you're coating these babies in butter, brown sugar and cinnamon—I promise you won't notice!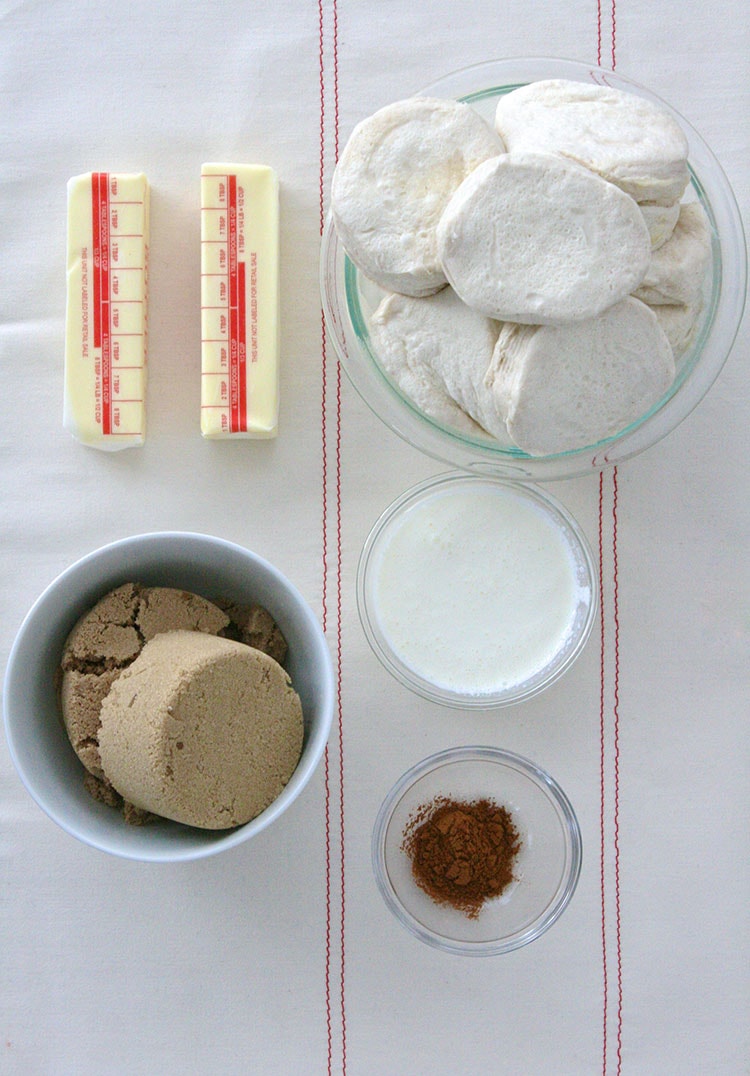 Even though the recipe only calls for 5 ingredients, this quickie Monkey Bread is coated with two layers of sweetness: Each dough ball is rolled in cinnamon-spiked brown sugar, then soaked in a stove-top toffee sauce. The flavors are inspired by Sticky Toffee Pudding, an old-school British dessert (basically sponge cake soaked in toffee and custard).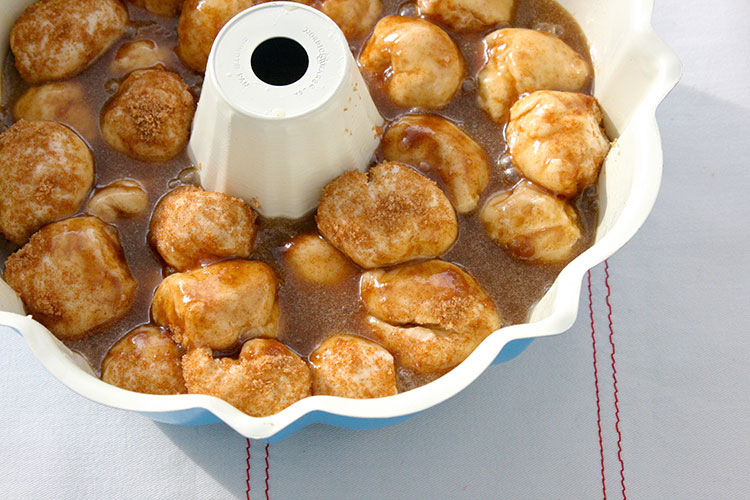 If you're willing to splurge on an extra ingredient or two: Feel free to add 1 teaspoon vanilla extract and/or bourbon to the toffee sauce (step 4) but this recipe is truly addictive as is.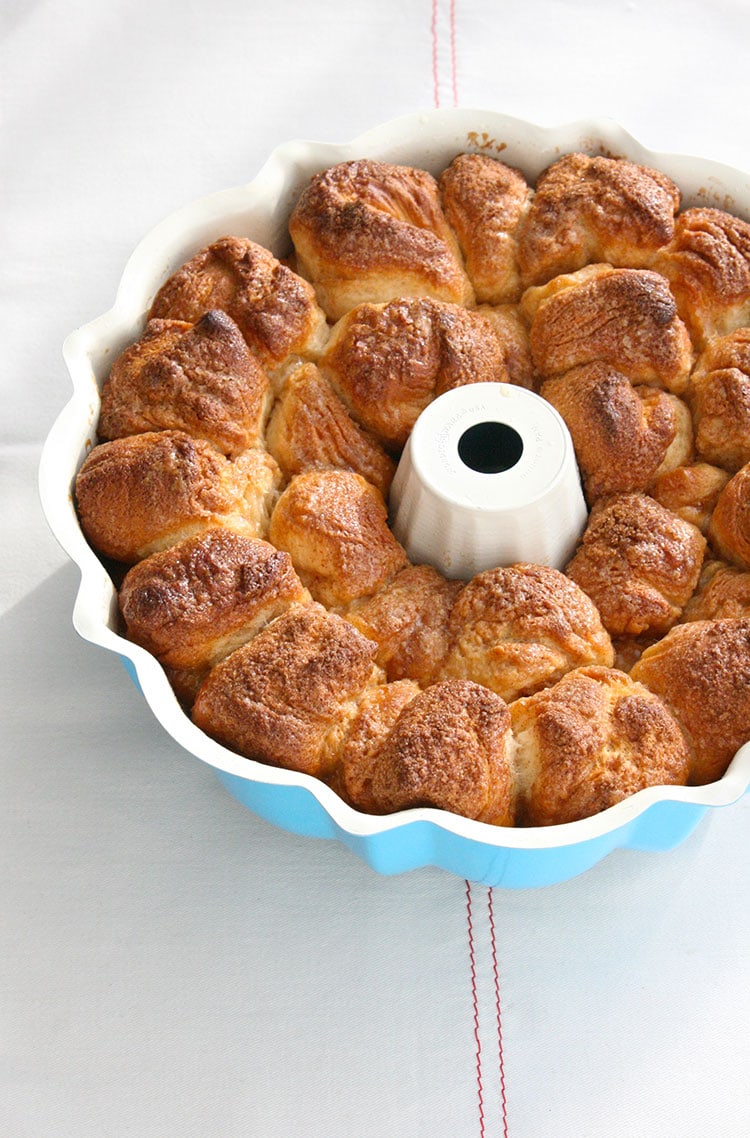 Store leftovers in an airtight container in the fridge for up to 2 days. Just reheat and top with extra toffee sauce before serving!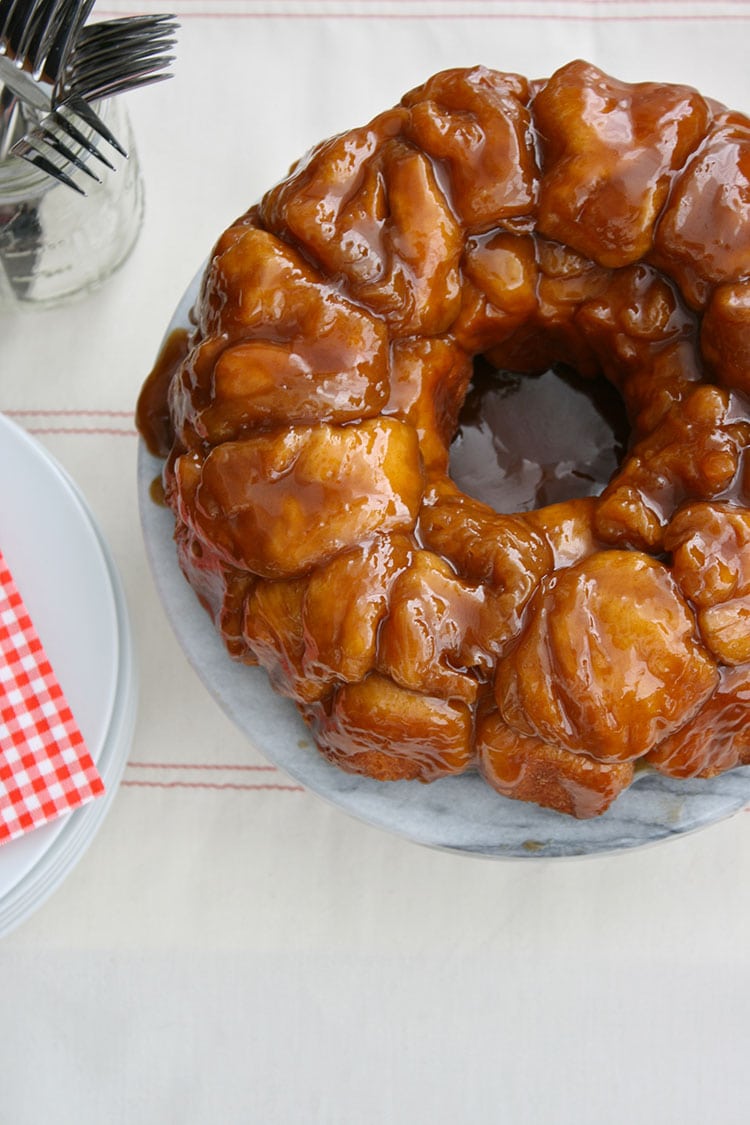 photos by Erin Phraner
5-Ingredient Sticky Toffee Monkey Bread
serves 6 to 8
2 sticks butter, plus more for the pan
2 ½ cups packed light-brown sugar
1 teaspoon ground cinnamon
2 (16-ounce) cans refrigerator biscuit dough (original or buttermilk)
½ cup heavy cream
1. Preheat the oven to 350˚F. Butter a 10- to 12-cup Bundt pan; set aside.
2. Put ½ cup brown sugar and the cinnamon in a resealable plastic bag; shake and knead the sugar mixture in the bag until combined.
3. Separate the biscuit dough into individual biscuits. Tear each into 2 to 3 pieces and roll into balls. A few at a time, put dough balls in the bag with the cinnamon sugar and shake until coated; brush off any excess sugar and arrange in the prepared pan. Repeat with remaining dough balls.
4. Bring the heavy cream, 2 sticks butter and remaining 2 cups brown sugar to a simmer in a saucepan over medium heat, stirring and/or whisking occasionally, until melted and combined.
5. Pour half of the toffee sauce over the dough balls in the Bundt pan; save the remaining toffee sauce for serving. Bake the monkey bread until fluffy and golden, about 30 minutes. Remove from oven and invert onto a serving plate (if using a cake stand, set a plate underneath to catch any initial drips). Serve with remaining toffee sauce for drizzling and dipping (heated in the microwave, if needed).