Whenever I see shishito pepper on a restaurant menu—which is often!—I order them. These teeny, not-super-spicy chiles are ridiculously delicious sautéed and sprinkled with salt.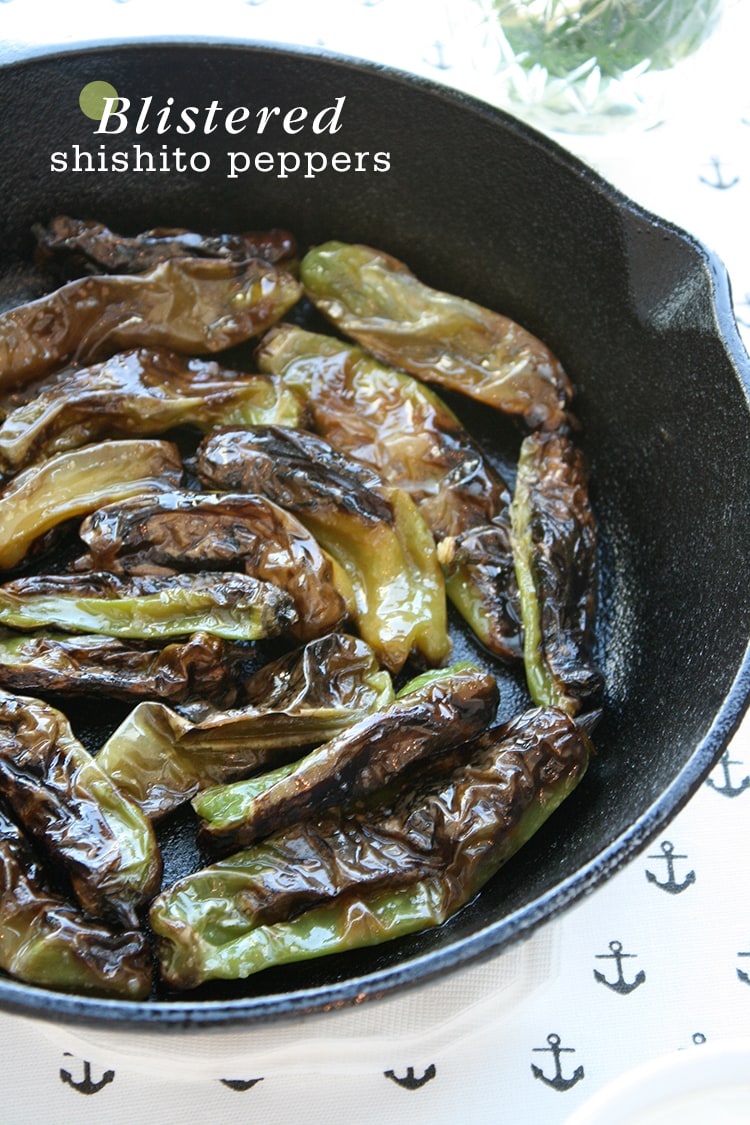 If you're looking for an effortlessly "wow-worthy" appetizer to serve at your next party, give this 5-ingredient recipe a try. Your friends will think you're so daring serving chiles as a snack, but the secret is only 1 in 10 shishito peppers are spicy (and it's kind of fun to see who gets the hot one of the bunch!)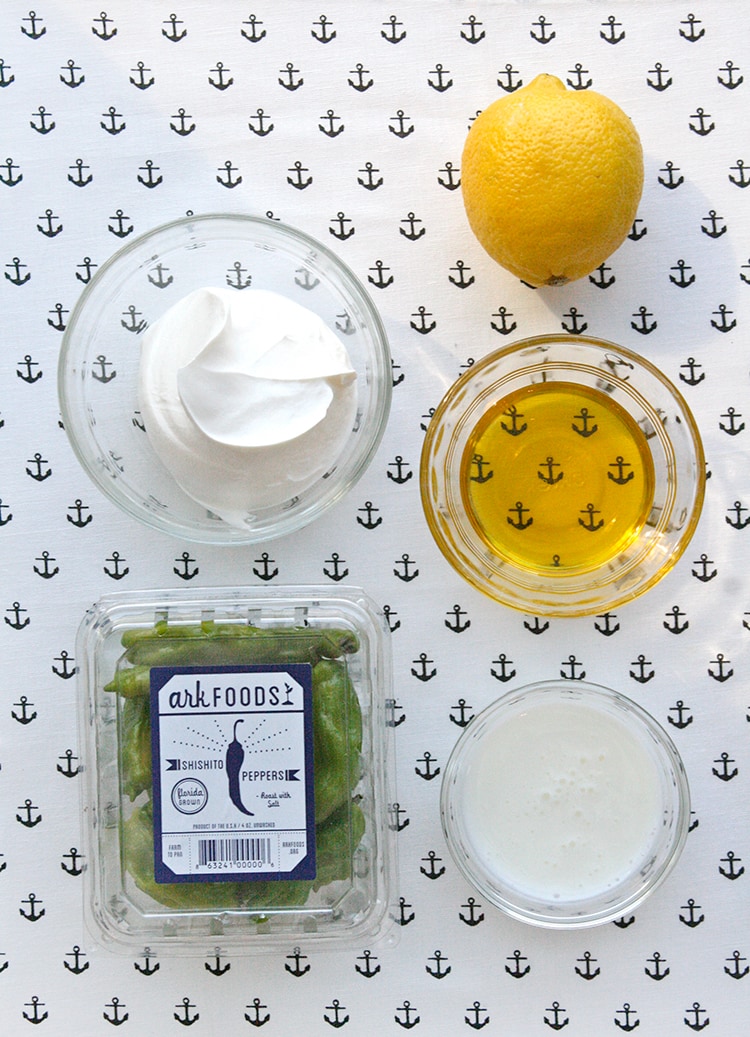 If you're a first time shishito eater, they taste something like a hybrid between a bell pepper and a jalapeño. They're popping up in grocery stores more and more often. Can't seem to find 'em? Go online and look up Ark Foods from Delray, FL—they're a family-run shishito farm and they list store locations via the website.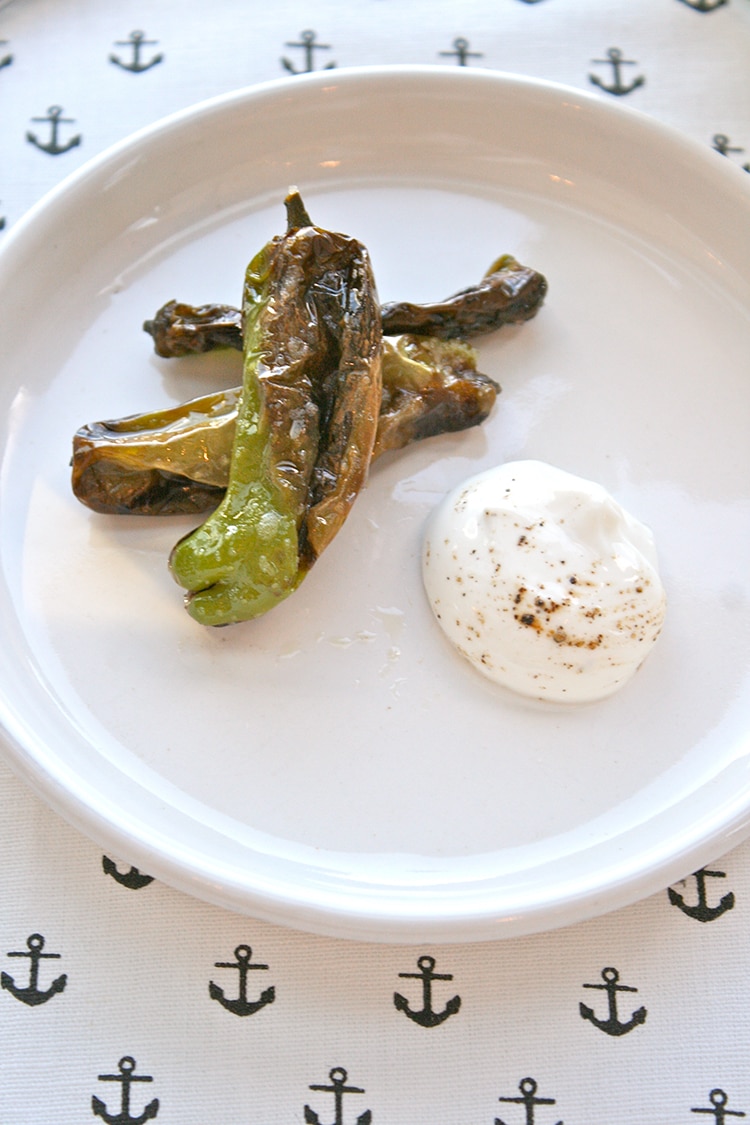 5-Ingredient Blistered Shishitos with Buttermilk Dip
serves 4 to 6
3 tablespoons olive oil
1 container shishito peppers (about 4 ounces)
1 cup sour cream
2 tablespoons buttermilk
1 tablespoon lemon juice
PANTRY STAPLES: Sea salt and freshly ground pepper
Directions:
1. Heat the olive oil in a skillet over medium-high heat until shimmering but not smoking. Add the shishitos and cook, turning often, until blistered on all sides, about 6 minutes. Drain on paper towels.
2. Stir together the sour cream, buttermilk, lemon juice, ½ teaspoon salt and ¼ teaspoon pepper in a medium bowl. Serve the shishitos with the dip.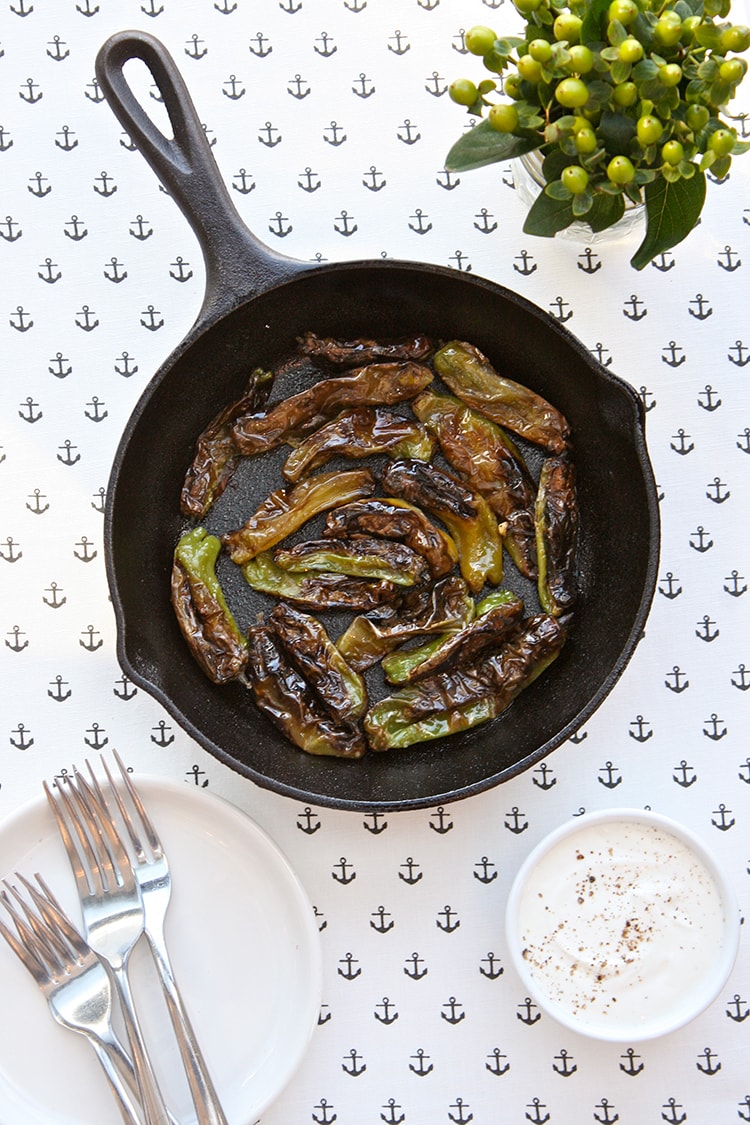 photos by Erin Phraner