Perk up pasta night with a fun, fall twist on the classic carbohydrate: Carbonara! Let's face it, it's easy to fall into a noodle rut but this ridiculously easy recipe will get you right back on track.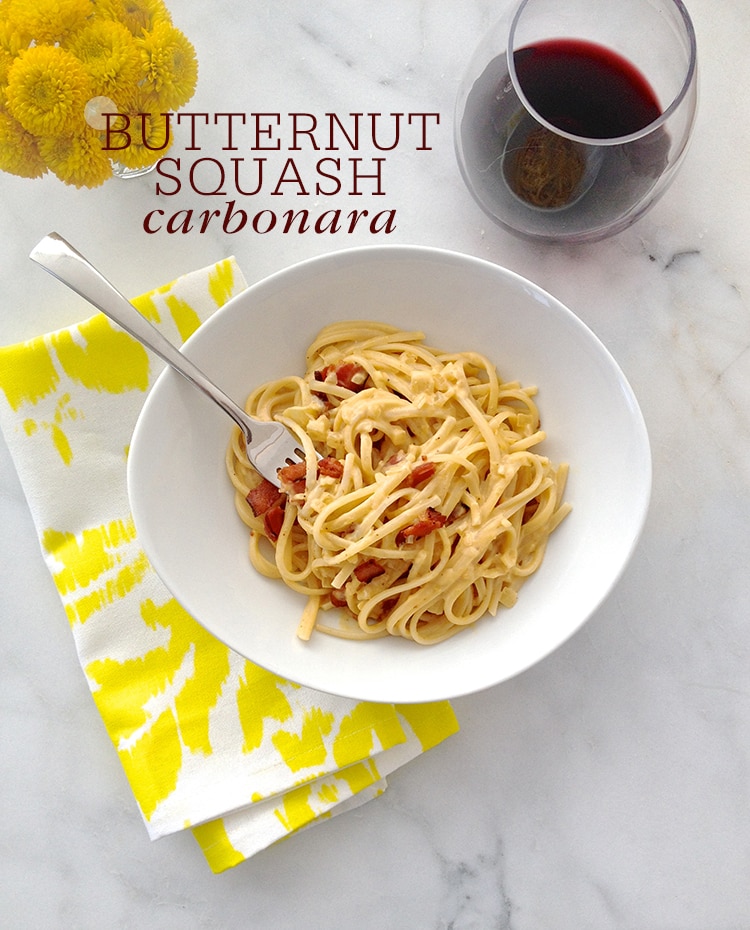 You already know how to boil pasta, so let's talk sauce. Who doesn't love carbonara? It's rich, creamy, cheesy—bacon-y!—I mean, come on! But here's a tip: It's even better with a scoop of butternut squash puree stirred into the mix. The squash adds sweetness and a hint of tartness that helps cut through the super creamy sauce. This definitely isn't a diet dinner but (bonus) the squash does add some extra vitamins and nutrients, so cheers to that!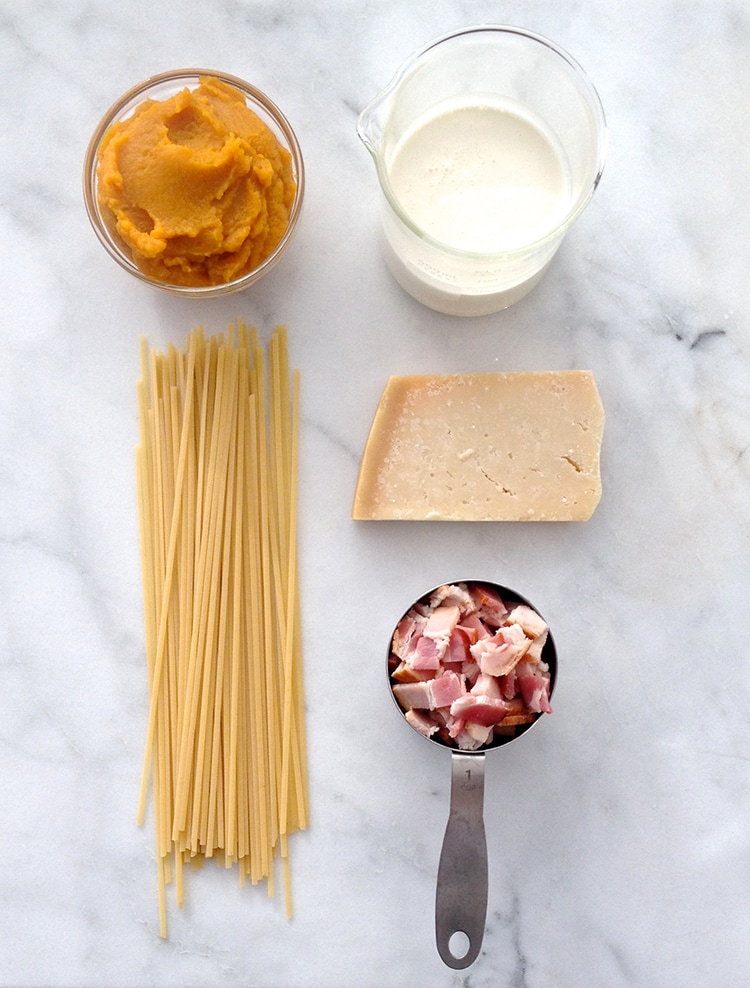 You can find butternut squash puree right next to the canned pumpkin in your grocery store. It may be a few cents extra but it's worth it! The flavor is a bit more sophisticated and aren't you sick of canned pumpkin by now (at least until Thanksgiving)!? That said, if you can't find the squash, feel free to swap pumpkin. It'll work just as well. Shopping hint: I usually buy mine at Whole Foods but I checked a bunch of other grocery stores here in Brooklyn and everyone seems to carry the Farmer's Market Foods Butternut Squash.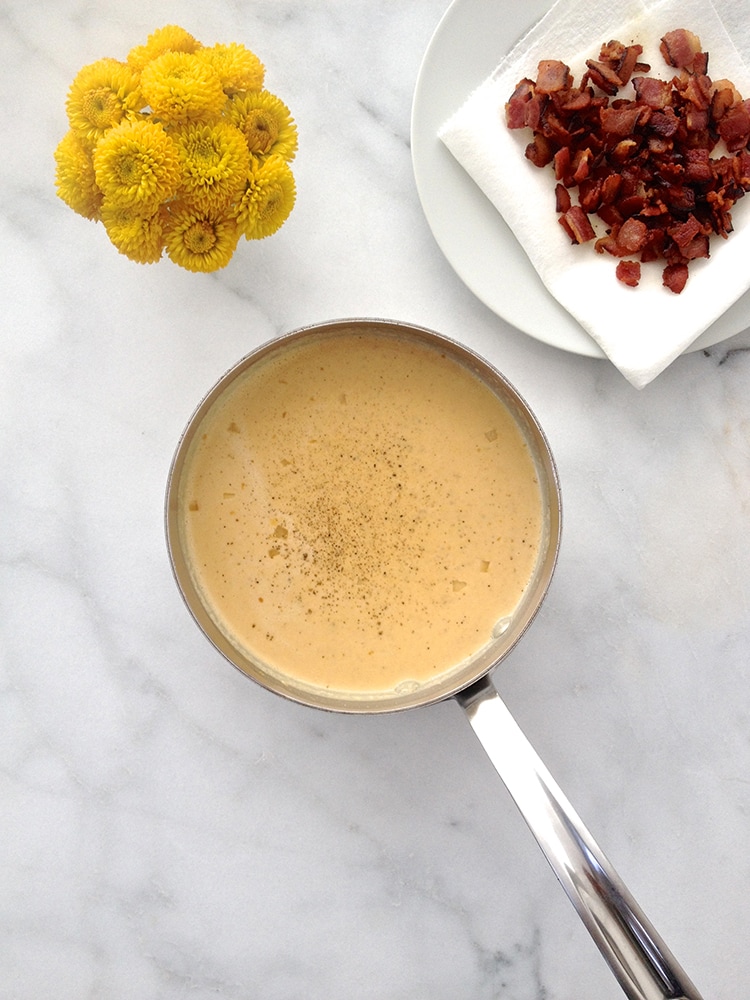 Another reason why this sauce is so amazing? You only need one cup! Everything happens in equal amount: 1 cup chopped bacon, 1 cup cream, 1 cup squash...you get the idea. It's like that easy peanut butter cookie recipe everyone know but, like, in dinner form. Make this sauce, toss it with you favorite cooked pasta and dinner's on the table. Let us know what you think!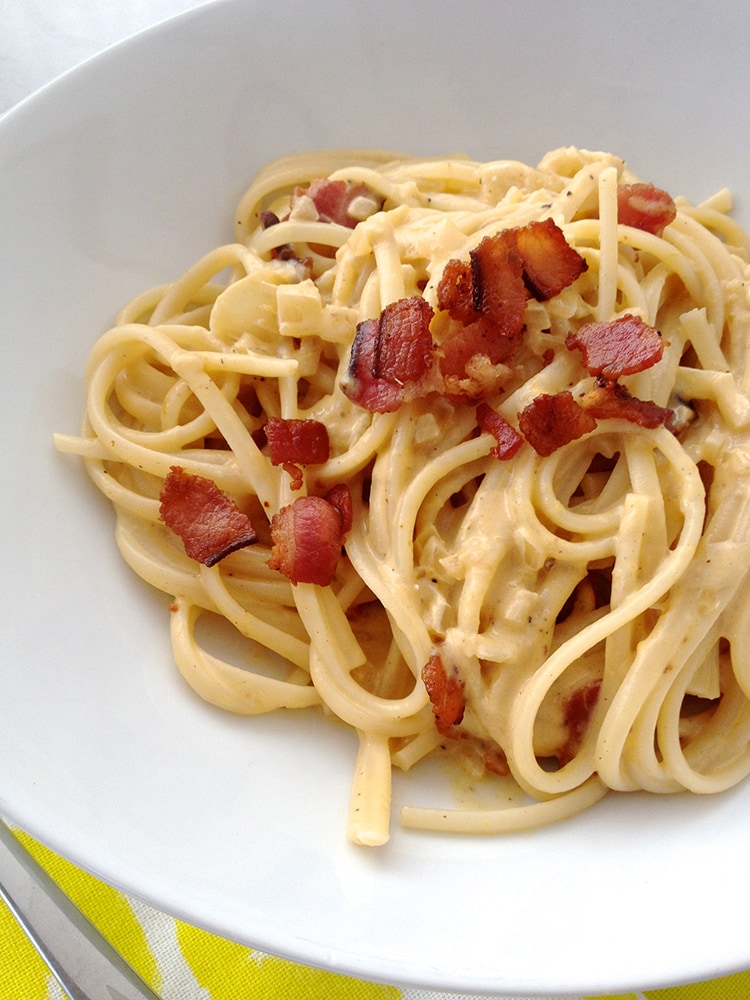 [yumprint-recipe id='36']