We're always looking for a reason to throw a party! Since Saint Patrick's Day falls on a Monday this year, why not invite friends over for a festive brunch the day before? On the menu: Sausage, baked beans, scrambled eggs—Irish coffee, of course!—and these miniature Irish Soda Breads (ready in fewer than 30 minutes)!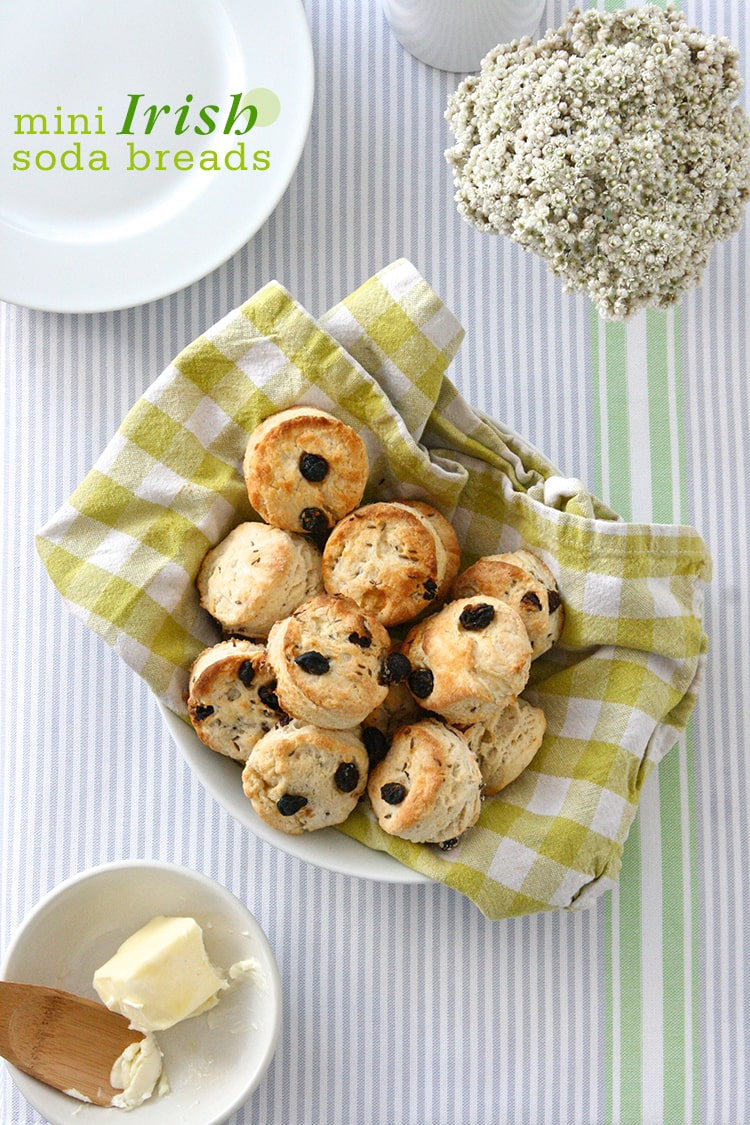 I love these minis because you get tons of crust on all sides. Serve warm with loads of soft, salted butter. You can make 'em up to 1 day ahead. Just store in an airtight container and reheat in a 350˚F oven until warmed through.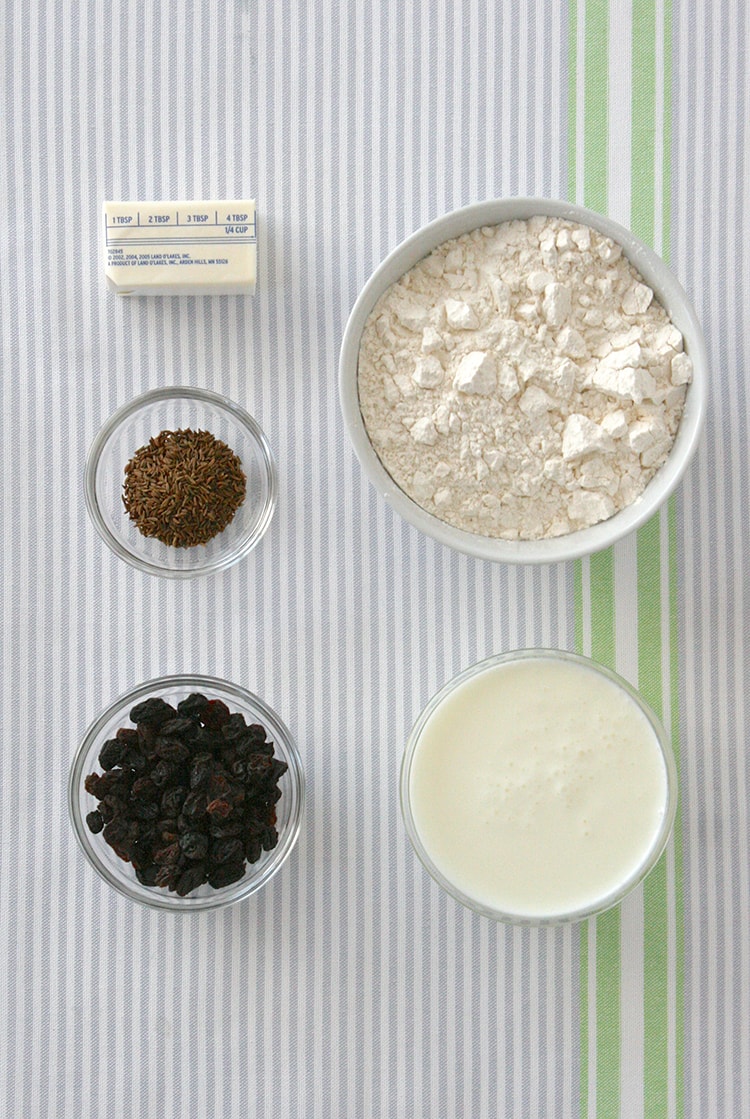 Want to get a little boozy? Soak the raisins in Irish whiskey before adding them to the dough—mhmm!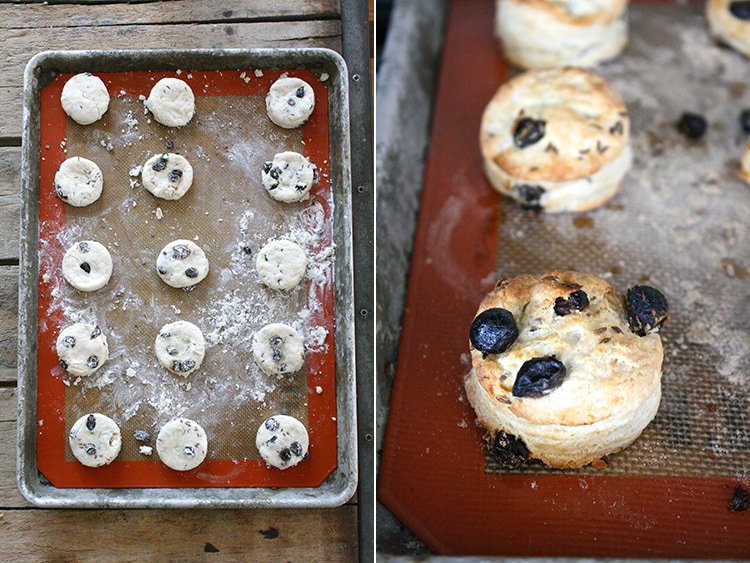 photos by Erin Phraner
5-Ingredient Mini Irish Soda Breads
makes: about 2 dozen
2 1/4 cups self-rising flour
4 tablespoons cold butter, cut into pieces, plus 4 tablespoons butter, melted
1 cup buttermilk
1/2 cup raisins
1 tablespoon caraway seeds
 Directions:
1. Preheat the oven to 400˚F. Line a baking sheet with parchment paper; sprinkle center with 1/4 cup flour.
2. In a food processor, pulse the remaining 2 cups flour and the cold butter until the butter is in small bits. Add the buttermilk and pulse a few times until the dough comes together into small clumps.
3. Scrape dough onto the prepared baking sheet. Top with the raisins and caraway seeds and knead until combined and flour is incorporated. Pat dough into flat disk. With the heel of your hand, press and spread dough to 1 inch thick. Cut into circles using 1 1/2 inch cookie cutter; repeat with scraps. Arrange circles on baking sheet; generously brush with the melted butter.
4. Bake breads 12 to 15 minutes or until golden. Serve immediately (with lots of butter!) or store up to 1 day and reheat in a 350˚F oven.