Everyone's so keen to host cookie decorating parties when the holidays roll around but what about a swanky, springtime fete to prep for Easter? My plan: Have the girls over for an egg decorating day with lots of champagne and bite-size sweets, like colorful bowls of jelly beans and these Miniature Carrot Pudding Pies!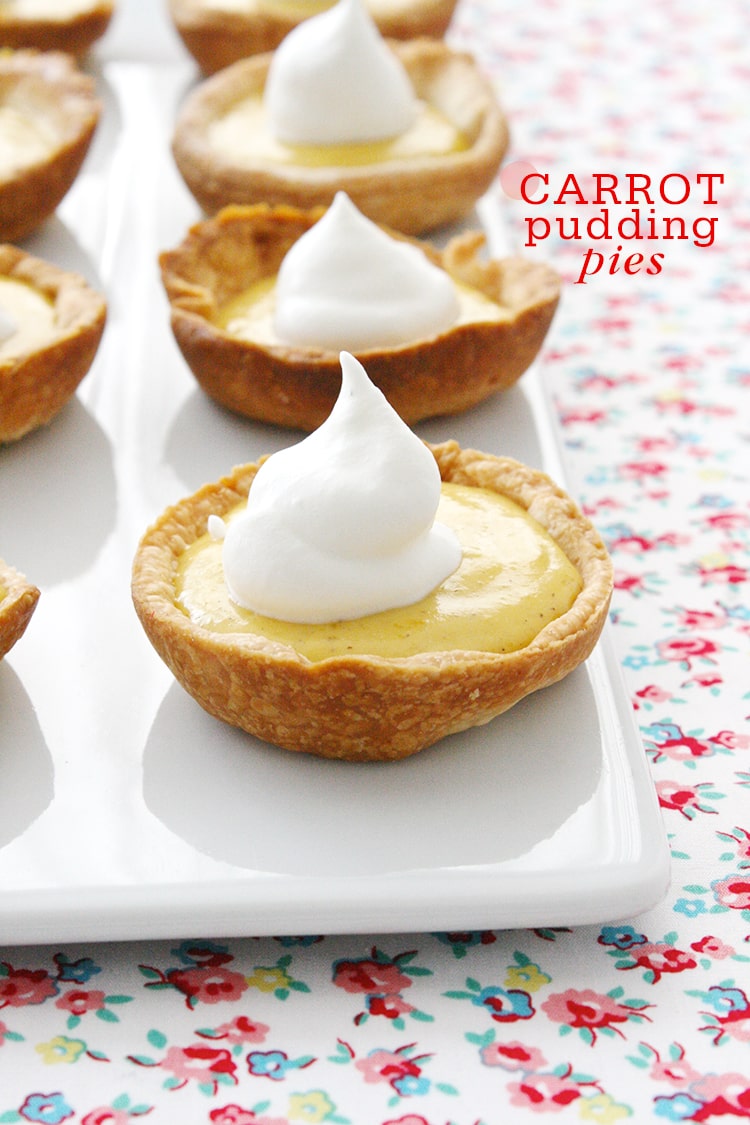 This modern twist on a classic Easter dessert gets tons of flavor and creaminess from my favorite secret ingredient: Melted ice cream! To make a pudding you usually need milk, sugar, vanilla, eggs. Guess what? Already in the ice cream! That's how I kept this super-chic treat to its 5-ingredient cap. Just steep freshly grated carrots in melted ice cream, strain, and reheat with cornstarch, salt and butter…easiest pudding recipe ever!

To make the tart shells, I pressed store-bought pie dough into ungreased muffin tins and baked, lined with parchment and pie weights, until perfectly golden. You can make the shells up to 2 days ahead. Just store 'em in an airtight container at room temperature. Willing to splurge on an extra ingredient? These are even more delicious topped with whipped cream!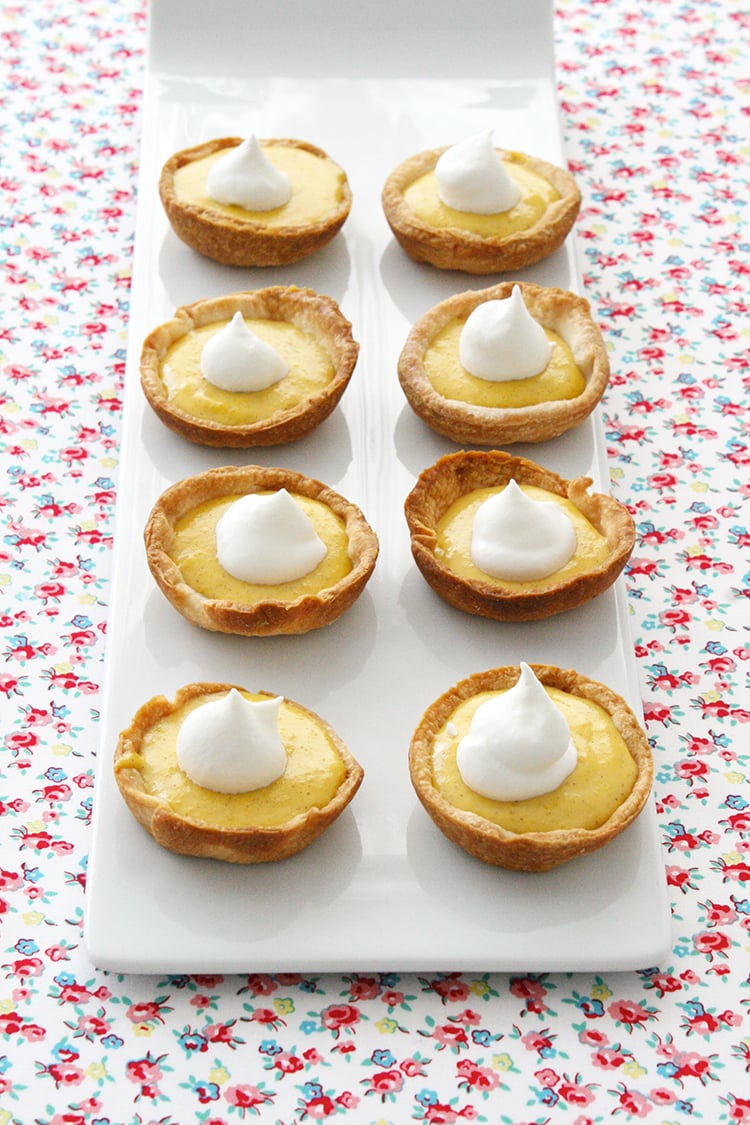 photos by Erin Phraner
Miniature Carrot Pudding Pies
makes: 12
2 (14-ounce) containers good-quality vanilla ice cream
1 pound carrots, peeled and shredded
1 (14-ounce) box refrigerated pie dough rolls (2 rolls)
3 tablespoons cornstarch
2 to 3 tablespoons unsalted butter
PANTRY STAPLE: Kosher salt
TOPPING IDEA: Sweetened, whipped cream
Directions:
1. Heat the ice cream in a large saucepan over medium heat until melted. Stir in the carrots and bring to a simmer, stirring occasionally. Remove from the heat. Cover and refrigerate at least 1 hour.
2. Meanwhile, unroll the pie dough rolls and cut into 3-inch circles; collect and reroll scraps, cut out into more circles. Gently press dough circles into an ungreased 12-cup muffin pan; line each with parchment and fill with pie weights. Bake 12 to 14 minutes or until golden. Let cool in the pan slightly, then transfer to a wire rack to cool completely. Remove parchment and pie weights.
3. Pour the ice cream mixture into a clean saucepan through a fine-mesh sieve, pressing down on the carrot solids with a spatula to release all of the liquid; transfer 3 tablespoons liquid to a small bowl and whisk in the cornstarch and ¼ teaspoon salt until smooth. Gradually whisk cornstarch mixture back into the saucepan with the remaining liquid and bring to a simmer over medium heat, stirring, until pudding coats the back of the spoon. Stir in the butter until melted.
4. Divide the pudding among the prepared tart shells. Transfer to a serving platter, press plastic wrap directly onto the surface of the pudding (to prevent a skin from forming), and refrigerate at least 3 hours or until cold and firm. Top with whipped cream, if desired!
Want to see exactly how we made these teeny treats? Here's a quick how-to video—ice cream blooper, included!