Looking for a low-key cookout idea that's just a little bit snazzier than burgers and dogs? Give grilled pizzas a try! Pick up a ball of pizza dough from the refrigerator or freezer section of your grocery store or buy some for your favorite slice shop (that's what I do!) Most pizzerias are happy to sell you dough if you ask nicely and it's far superior to—and less expensive than—the big-brand products you'll find at the market.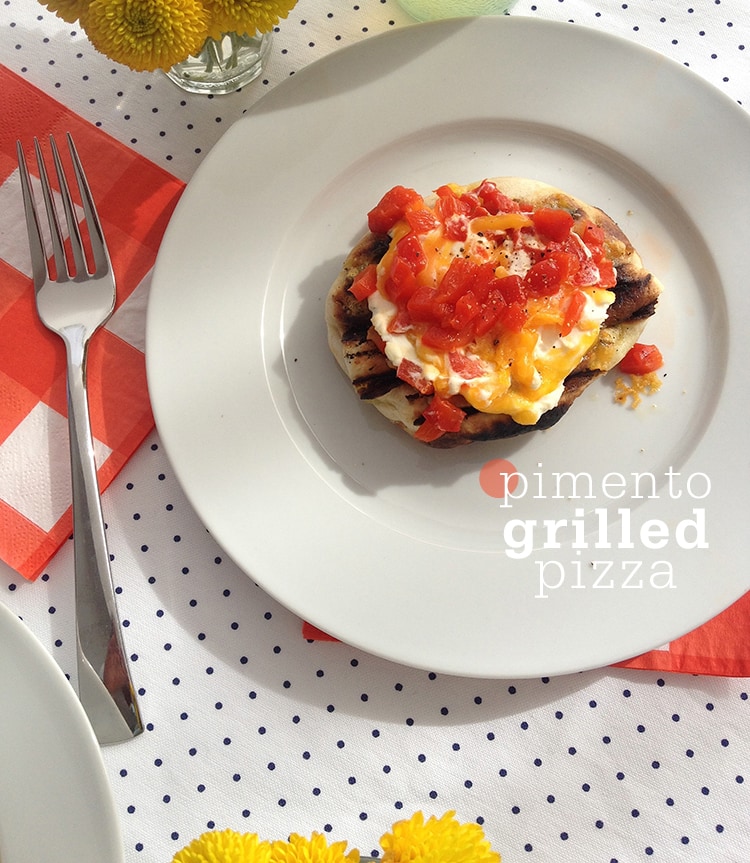 Now, as a born-and-raised New Yorker I'm a bit of a pizza purist but for the sake of adventure, I decided to go Southern with this easy recipe. To mimic the rich, delicious flavors of pimento cheese, I topped my chewy bases with grated shallot, diced pimento peppers, shredded cheddar cheese and cream cheese (in place of mayonnaise) for creaminess. The sweet, savory and slightly piquant combination is perfect for summer entertaining!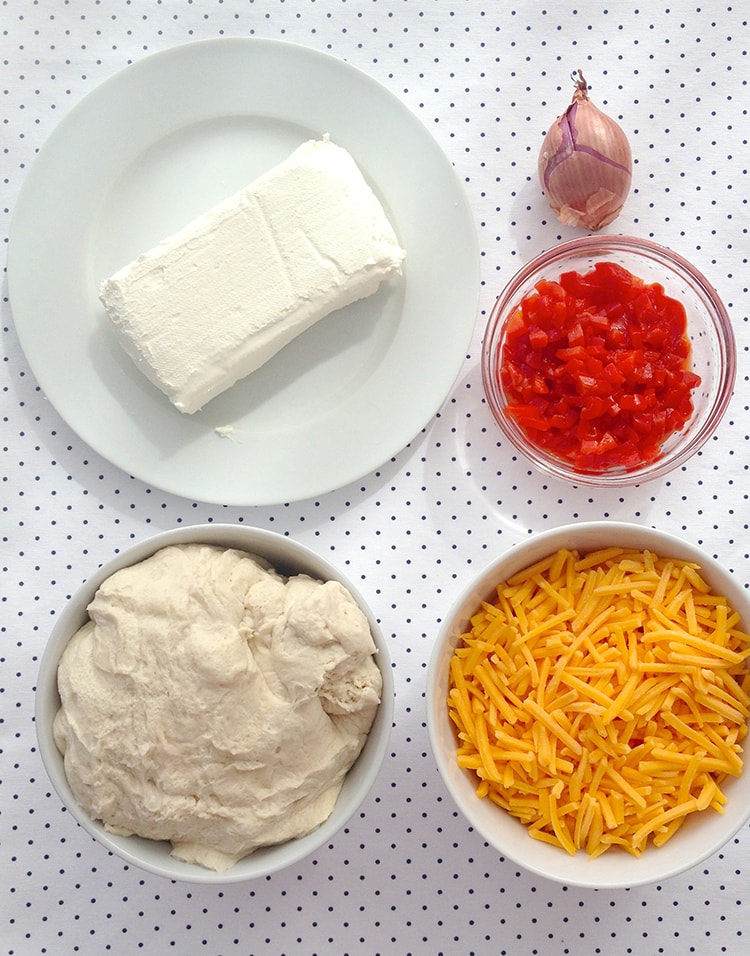 It's up to you whether you'd like to serve these as appetizers or a mini meal. If you do use 'em as an alfresco dinner idea, I'd suggest planning for two tiny pizzas per person. They're small but they're filling!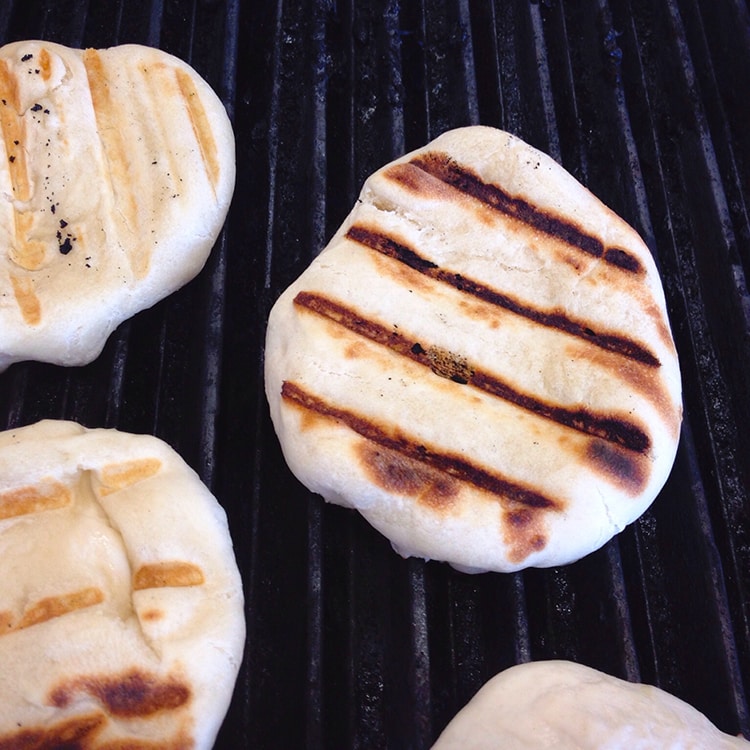 You'll add the pimiento cheese topping to these pizzas right on the grill, so prep your ingredients and take them outside with you in small bowls set on a rimmed back sheet or in a rectangular baking pan—just something to make your (LIFE) easier and catch any stray cheese strands. The key to preventing your dough from sticking: Brush both sides of the dough with a little olive oil and make sure the grill is piping hot before adding the rounds—lukewarm grates are prime for stickage!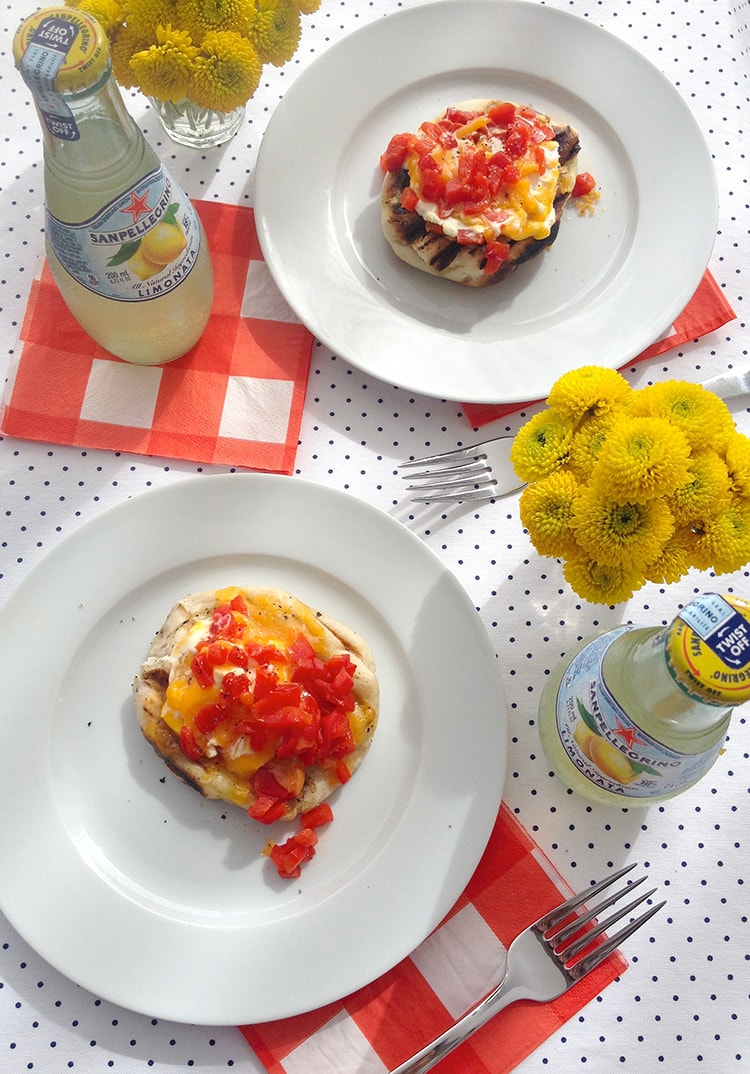 photos by Erin Phraner
Mini-Grilled Pimento Cheese Pizzas
SERVES: 4 to 8
1 pound pizza dough
1 medium shallot, peeled and grated
4 ounces cream cheese
1 cup shredded cheddar cheese
⅓ cup diced pimiento peppers
PANTRY STAPLES: Olive oil, salt and pepper
Directions:
1. Preheat the grill to medium-high.
2. Divide the pizza dough into 8 pieces; stretch each into about 4-inch rounds. Brush both sides of the dough with some olive oil and sprinkle with salt.
3. Grill dough, covered, 3 minutes or until the bottom is crisp. Flip; divide the grated shallot, cream cheese, cheddar cheese and pimientos among the crusts. Cover and continue to grill 4 to 5 more minutes or until cheese melts and the bottom is crisp. Sprinkle with pepper before serving.