Ricotta is one of those ingredients that always seems to go to waste in my fridge. I buy it for lasagna and then forget to make the lasagna (anyone else?) or I make the lasagna and then have leftover ricotta. Either way, it's wasteful and I hate when food goes unused in my refrigerator. Cherry tomatoes are another regularly wasted item! The twins love tomatoes so I buy organic heirloom cherry tomatoes pretty frequently. This past weekend I was determined to use up what we had. Ricotta cheese, tomatoes, fresh basil...Ricotta White Bean Dip with Roasted Tomatoes.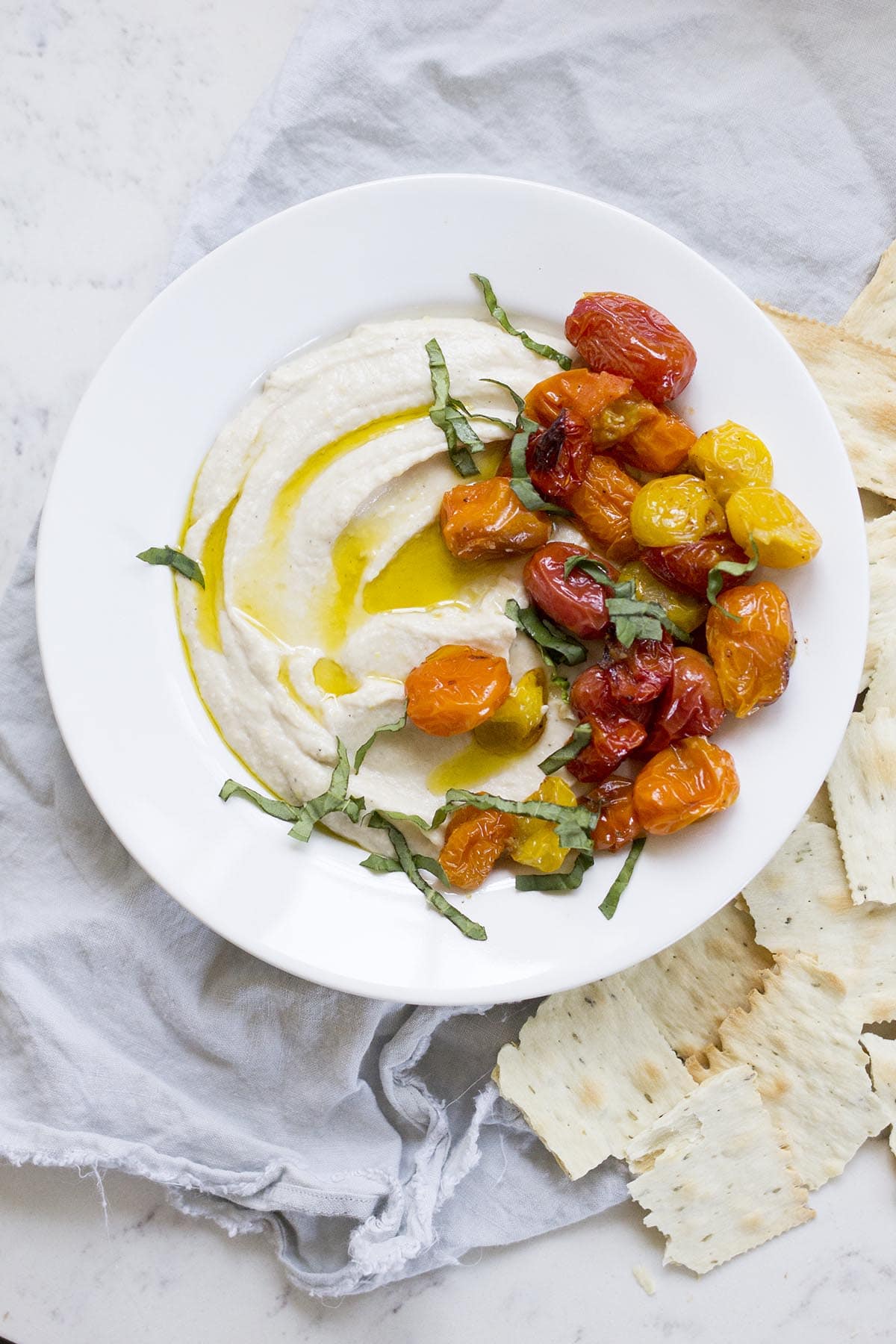 I always have cans of beans in my pantry, white beans, garbanzo, black beans and pinto beans. They are a staple around here and I find myself buying more for recipes just in case I don't have enough. I really should try "shopping my pantry" first a la The Faux Martha. So a can of white beans were on hand to puree up into the most delicious, smooth and cream ricotta dip. But first I roasted the tomatoes.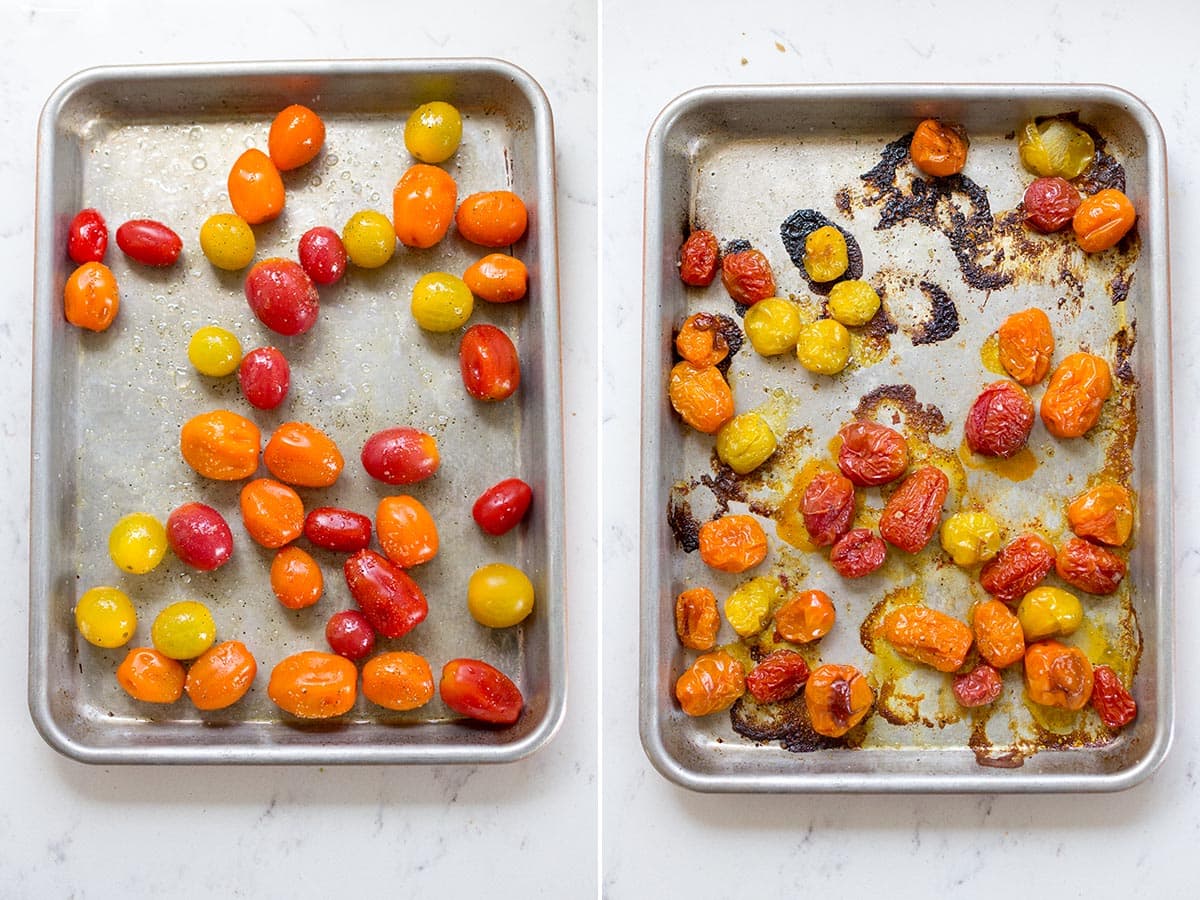 A pint of organic heirloom cherry tomatoes on a small sheet pan with olive oil, sea salt and pepper are all you need to create the sweetest most delicious roasted tomatoes. They really do taste like candy!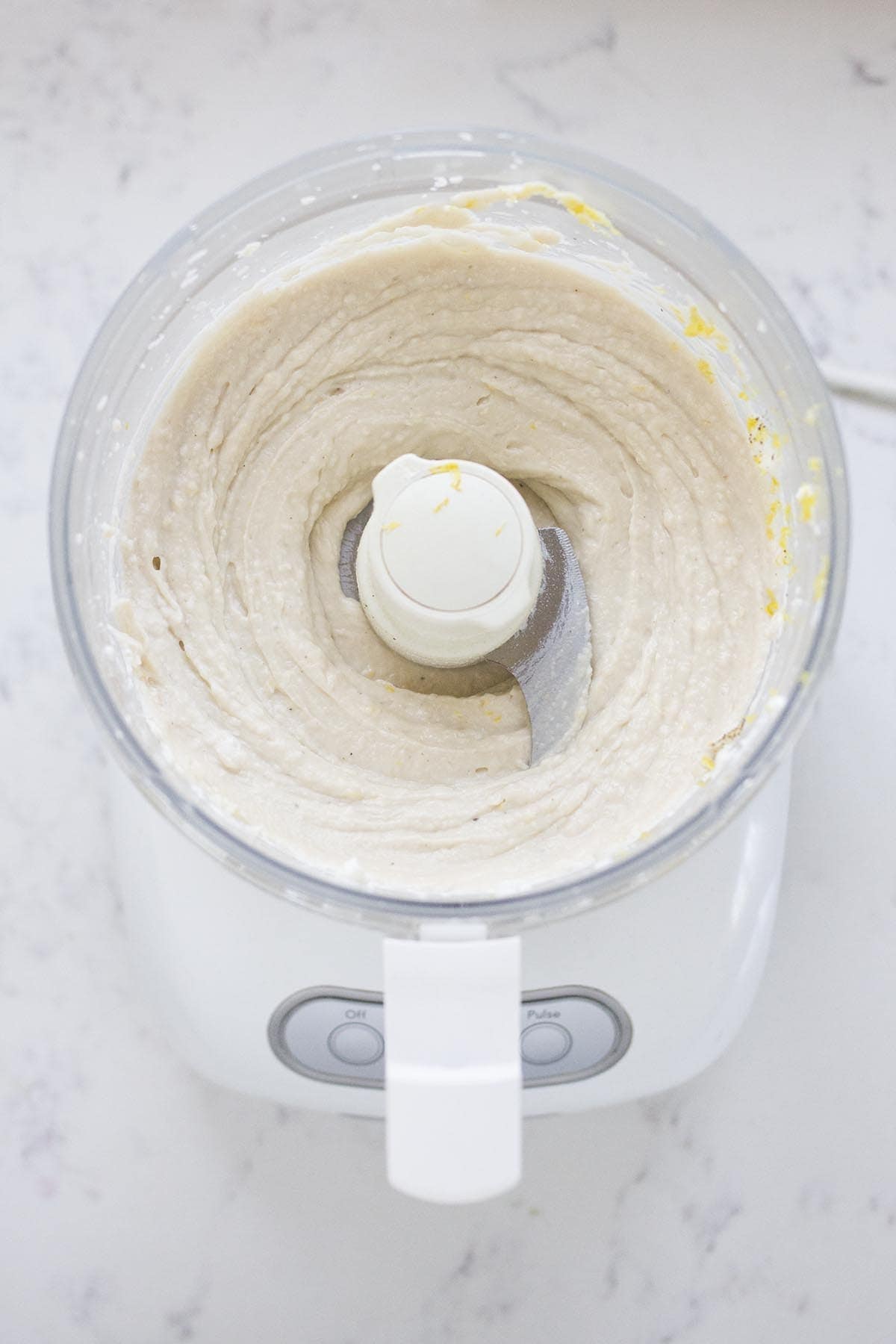 Then, in a food processor combine beans and ricotta, some oil and lemon juice and puree. The resulting dip is so creamy and delicious, you are going to love the texture! Drizzle with good olive oil and top with your roasted tomatoes.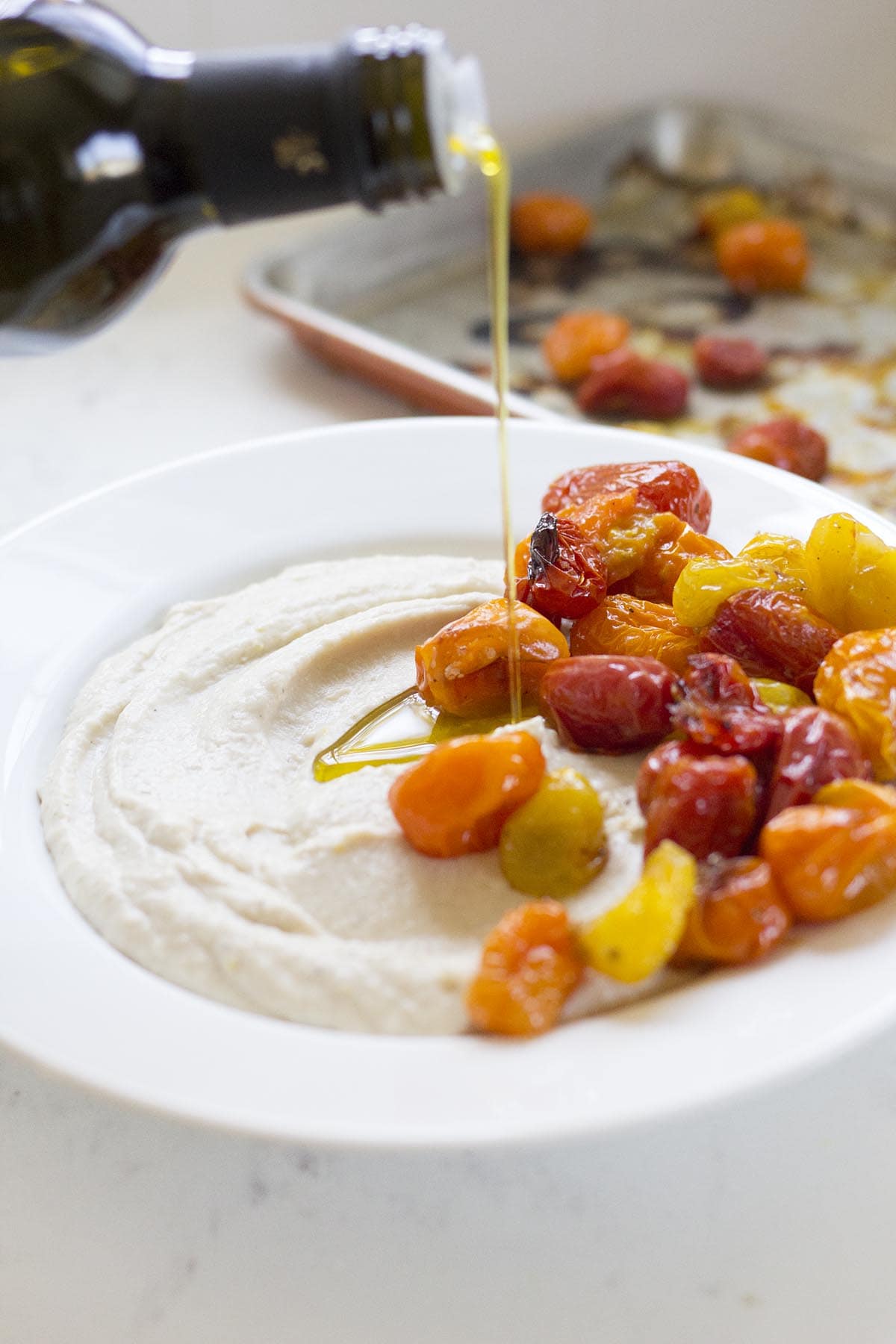 How good does that look? Serve with crackers (these are Italian Rosemary crackers from Trader Joe's) or pita and just a sprinkling of fresh chopped basil. Delicious!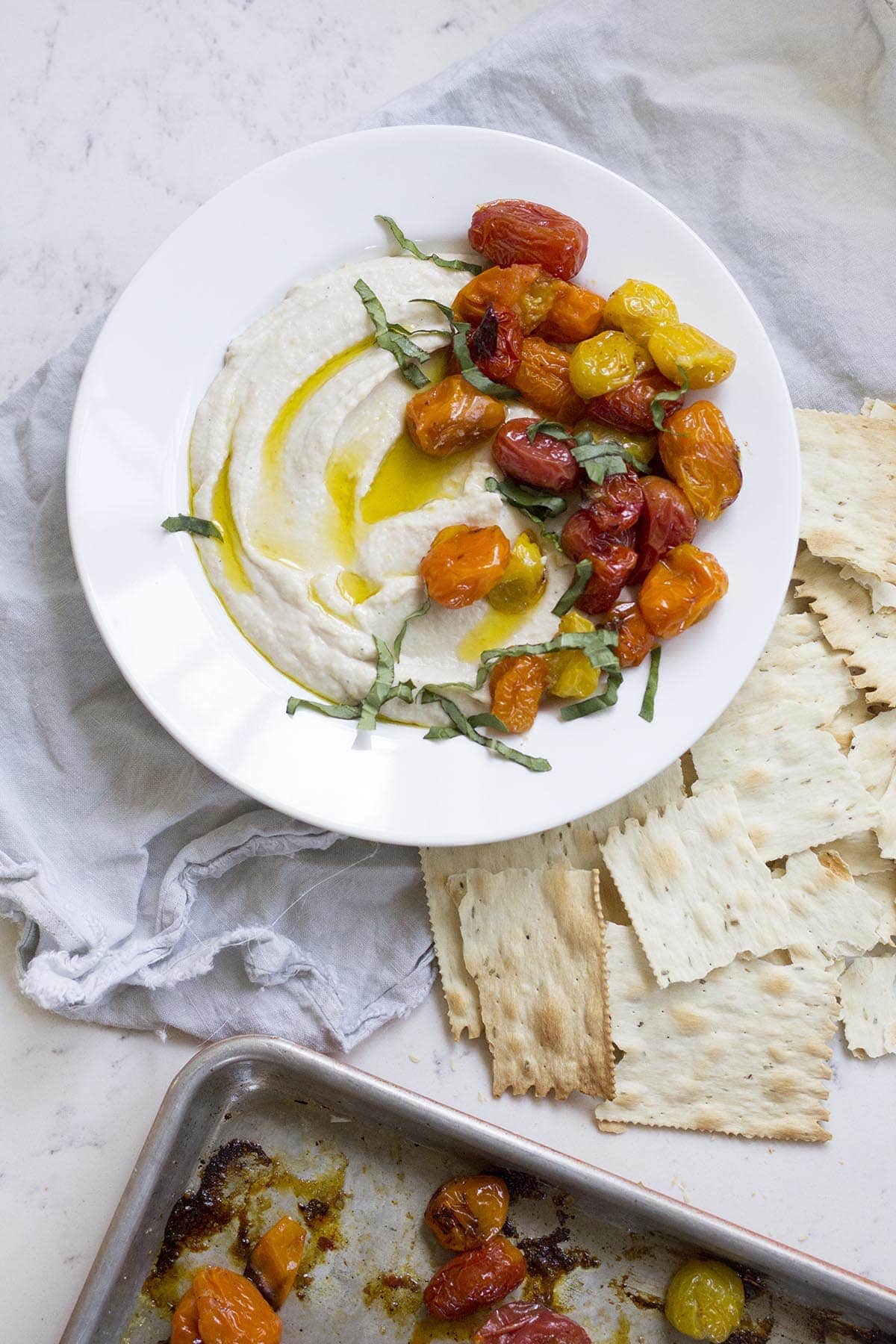 Even the twins loved this dip. It's so creamy and mild with a lovely hint of lemon and just the right amount of garlic. It's the most addictive snack but would make a beautiful appetizer as well. Pour a glass of wine and enjoy!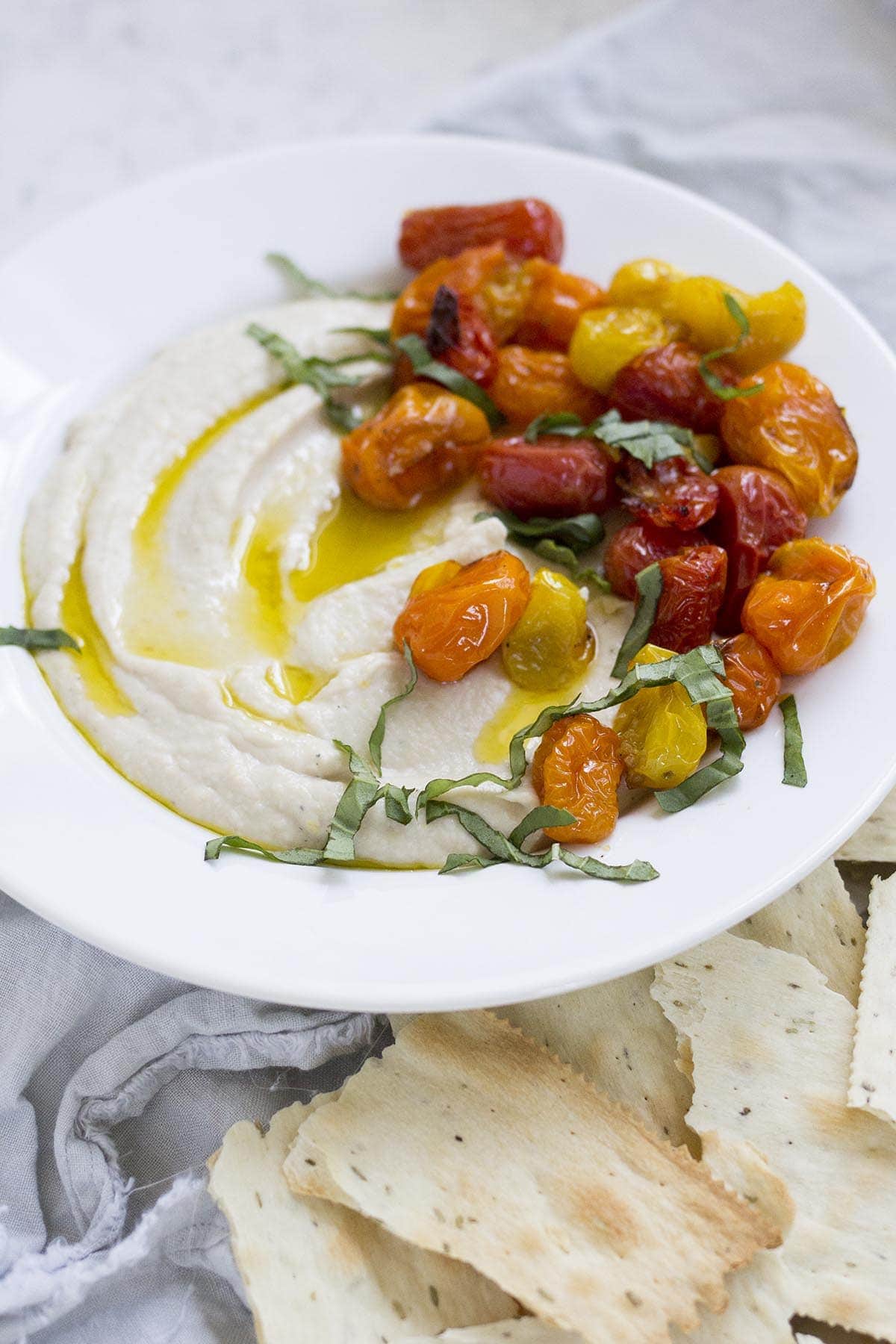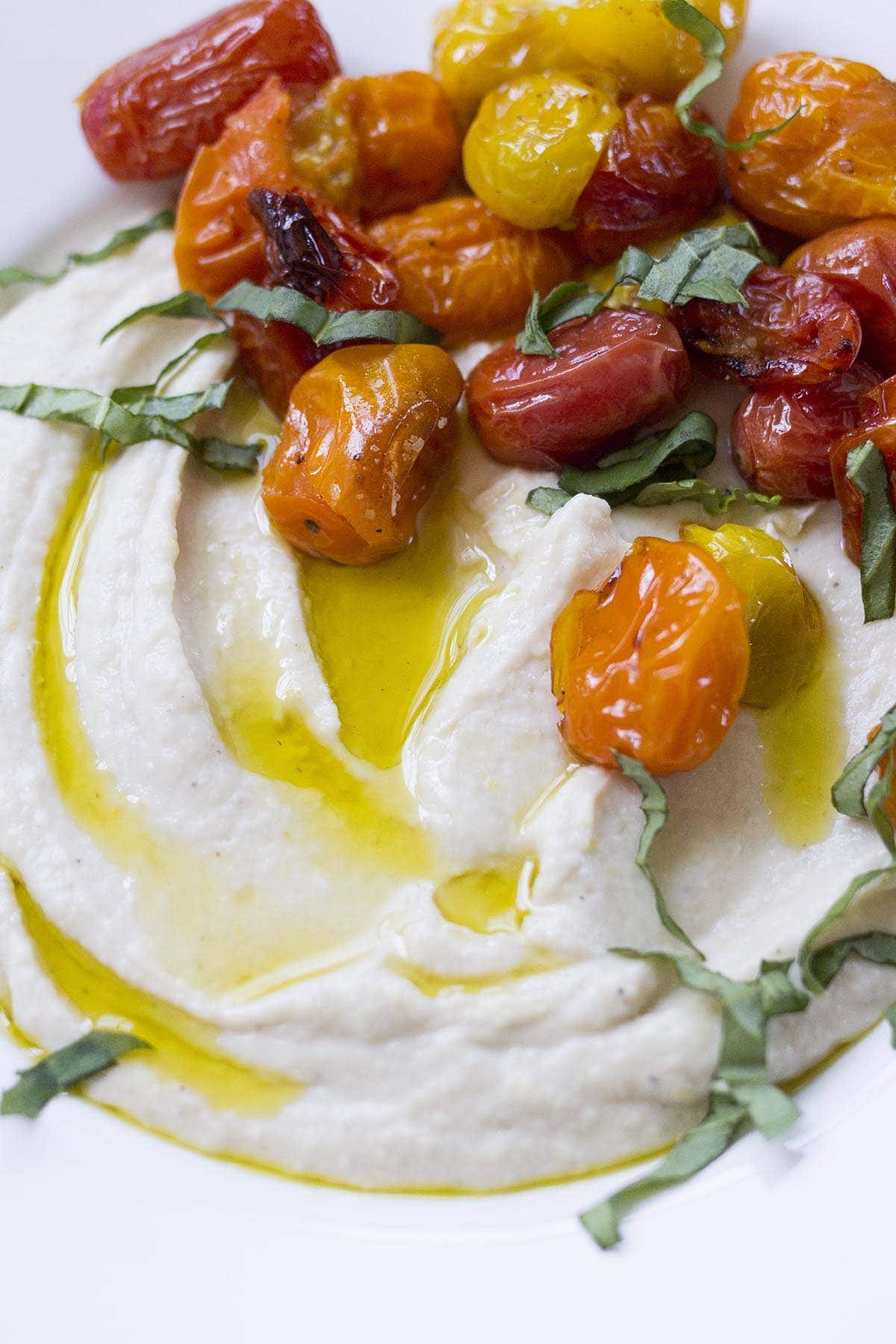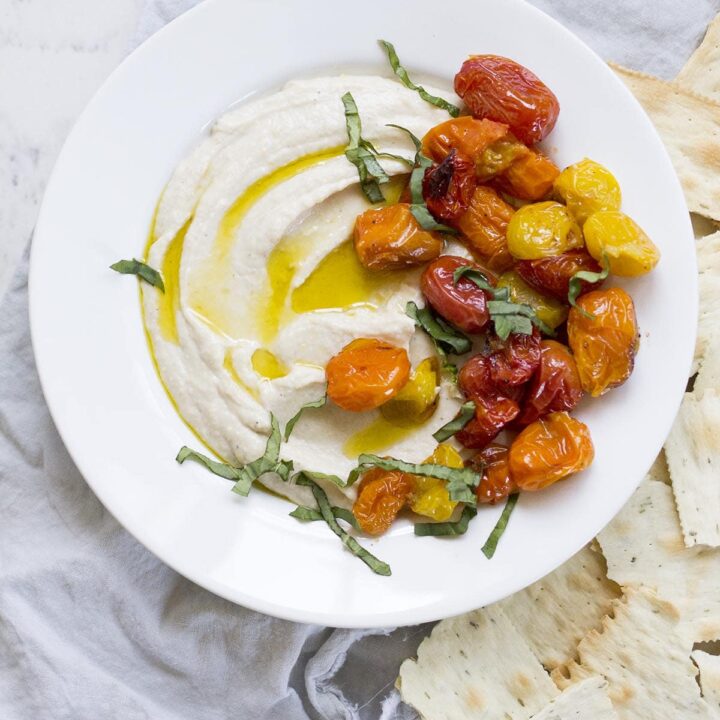 Ricotta White Bean Dip with Roasted Tomatoes
Ingredients
1 15 oz can cannellini beans
1 cup whole milk ricotta cheese
1 clove garlic
1 tablespoon lemon juice
1 teaspoon lemon zest
1 tablespoon olive oil
salt and pepper to taste
roasted tomatoes - see below
2 tablespoons chopped fresh basil, for garnish
Roasted Tomatoes
1 pint cherry tomatoes
extra virgin olive oil
kosher salt
black pepper
Instructions
Preheat oven to 400 degrees.
On a small sheet pan, drizzle tomatoes with olive oil and sprinkle with salt and pepper.
Roast for 30 minutes until tomatoes have popped and are soft and caramelized.
Drain and wash beans and place in the bowl of a food processor. Add ricotta, garlic, lemon juice, lemon zest, and olive oil.
Pulse or blend until smooth and creamy. Add salt and pepper to taste and pulse again to combine, scraping down the sides.
Serve in a wide bowl topped with roasted tomatoes, chopped basil and a drizzle of extra virgin olive oil.
Serve with crackers or pita for dipping.
xxx
Save