You'll save precious time and energy if you adopt a "cocktail party" mentality for the first hour or two of Thanksgiving dinner. Skip the complicated appetizers—you have enough to worry about!—and set out just the basics: Good-quality olives, roasted nuts, crudities and drinks guests can serve themselves. One little "extra" I like to include: Gougeres!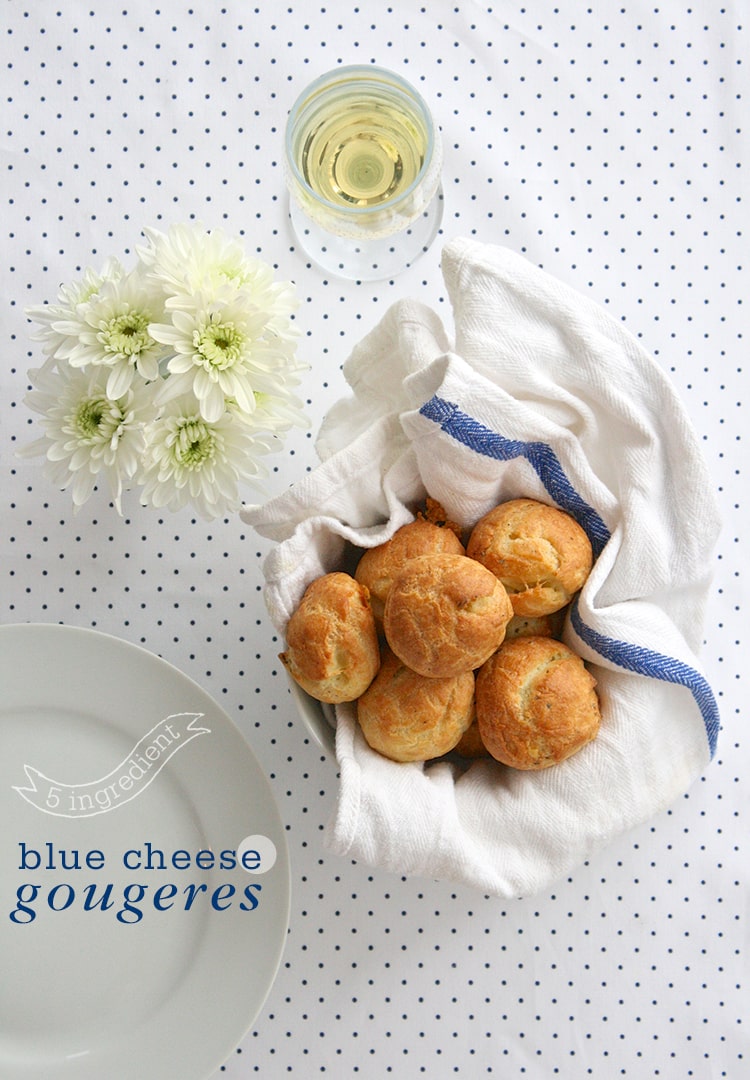 If you're not a fan already, gougeres are just French cheese puffs made with choux pastry dough. Despite their fancy name, gougeres are a cinch to make and a cocktail party staple in my humble, party-throwing opinion. Plus: They're totally make-ahead! Whip up a batch this week, then store 'em in the freezer until Turkey Day (they'll last in there for up to 1 month).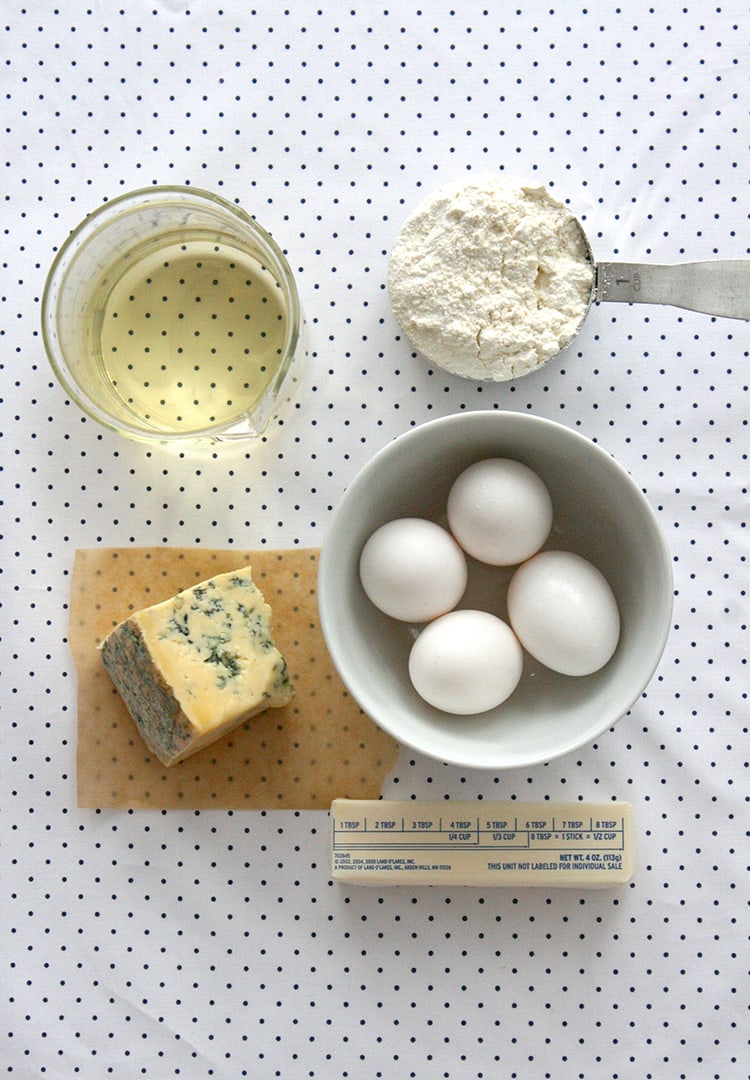 Traditionally gougeres are made using gruyere cheese. I swapped in blue cheese for a tangy, savory twist. Since this recipe only calls for 5 ingredients, I like to use a snazzy blue cheese like Roquefort (Frenchy) or Stilton (English) but you can use whatever's available. Many grocery stores carry pre-crumbled blue cheese now which is super convenient if you're in a pinch.

These Blue Cheese Gougeres are best warm. To serve them, consider wrapping the cheese puffs in a kitchen towel before snuggling 'em into a basket or bowl. Have a spare minute? Stir snipped chives or chopped, cooked bacon into the dough before baking. Now pop open some champers and enjoy—cheers!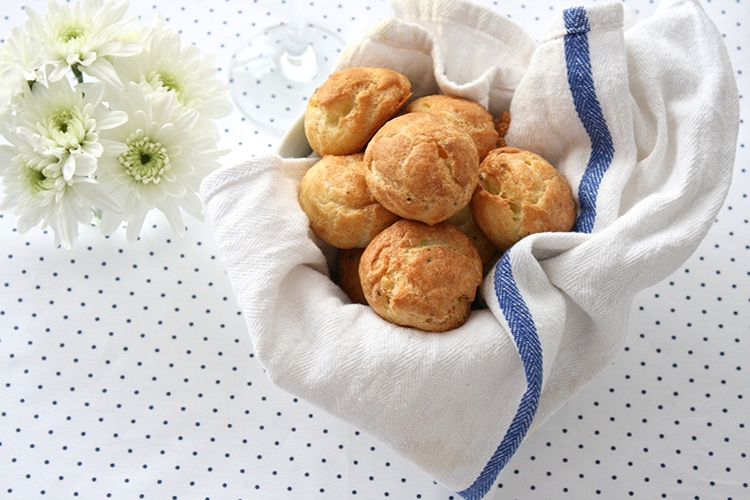 photos by Erin Phraner
Blue Cheese Gougeres
serves: 10 to 12
½ cup dry white wine
1 stick butter
1 cup all-purpose flour
4 large eggs
⅓ to ½ cup crumbled blue cheese
PANTRY STAPLES: Kosher salt and freshly ground pepper
Directions:
1. Preheat the oven to 400˚F. Line a baking sheet with parchment paper or a silicon mat.
2. Bring the white wine, butter, ½ cup water and 1 teaspoon salt to a simmer in a large saucepan over medium heat.
3. All at once, add the flour and cook, stirring vigorously with a wooden spoon, until the dough pulls away from the sides of the pan and creates a film on the pan, about 3 minutes. Remove from the heat; transfer dough to a large bowl and let cool slightly.
4. One at a time, add an egg to the bowl and stir vigorously with a wooden spoon until smooth (the dough will appear separated at first but keep stirring, it'll come together promise!) before adding the next egg. Stir in the blue cheese and ¼ teaspoon freshly ground black pepper.
5. Transfer dough to a piping bag fitting with a medium round tip or resealable plastic bag, snipped off one corner. Pipe 11/2 inch mounds on the prepared baking sheet about 2 inches apart. Dip a finger in water and smooth the gougeres tops so they're flat. Bake until puffed and golden, 25 to 30 minutes. Serve immediately or let cool and freeze for up to 1 month—just reheat in a 350˚ oven until thawed and crisp before eating!
*You can watch how to make these tasty little puffs right here!