The saying Easy As Pie never made any sense to me. What's easy about making pie? I enjoy making pie, in fact it might be one of my favorite desserts to bake, but I wouldn't say it's an easy process. That is until I made these Blueberry Mascarpone Pie Bites.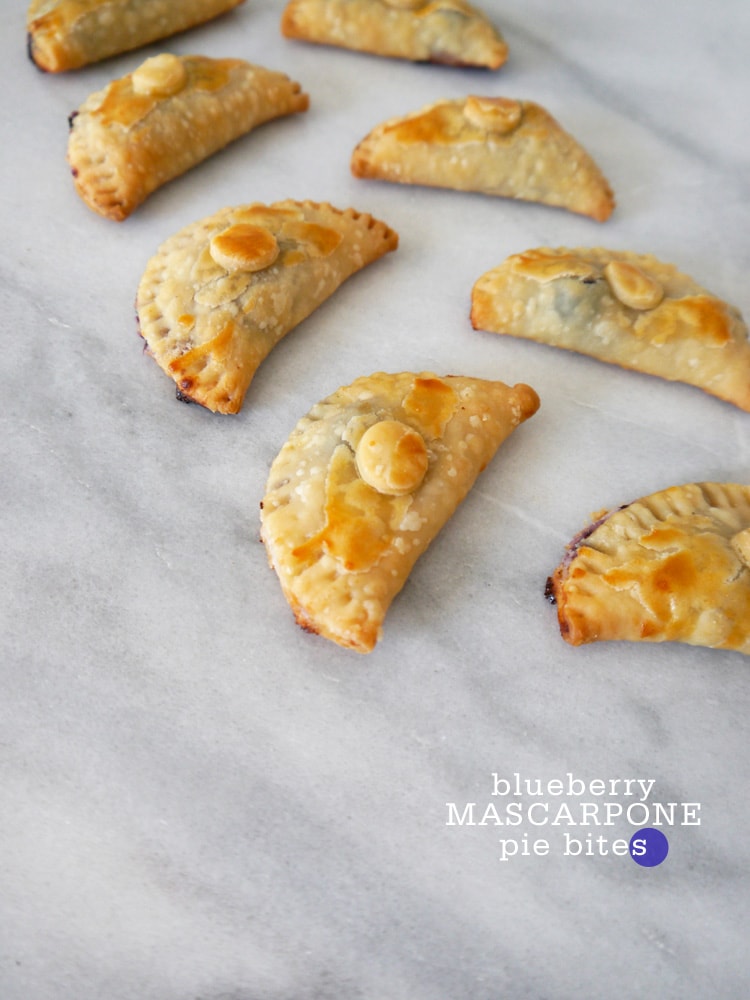 Now for the truth: I felt like a big fat traitor using store-bought pie dough but who says all desserts have to be entirely homemade? Since when did I become the piecrust police? I think I've always had a prejudice against store-bought dough but quite honestly these pies were delicious and so much quicker to make!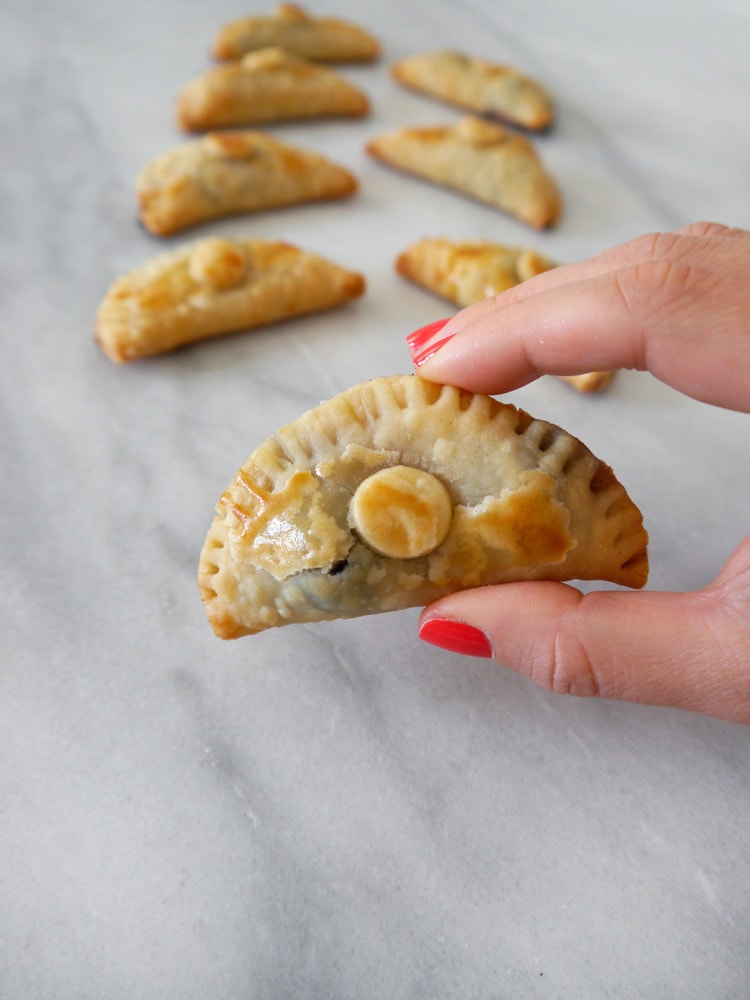 I'm guessing the person who coined the whole Easy As Pie saying used store-bought piecrust...just a thought. Hope you give this recipe a try on your next beach day or picnic. These fruity, cheesy and ultra buttery pies are the perfect small and portable dessert!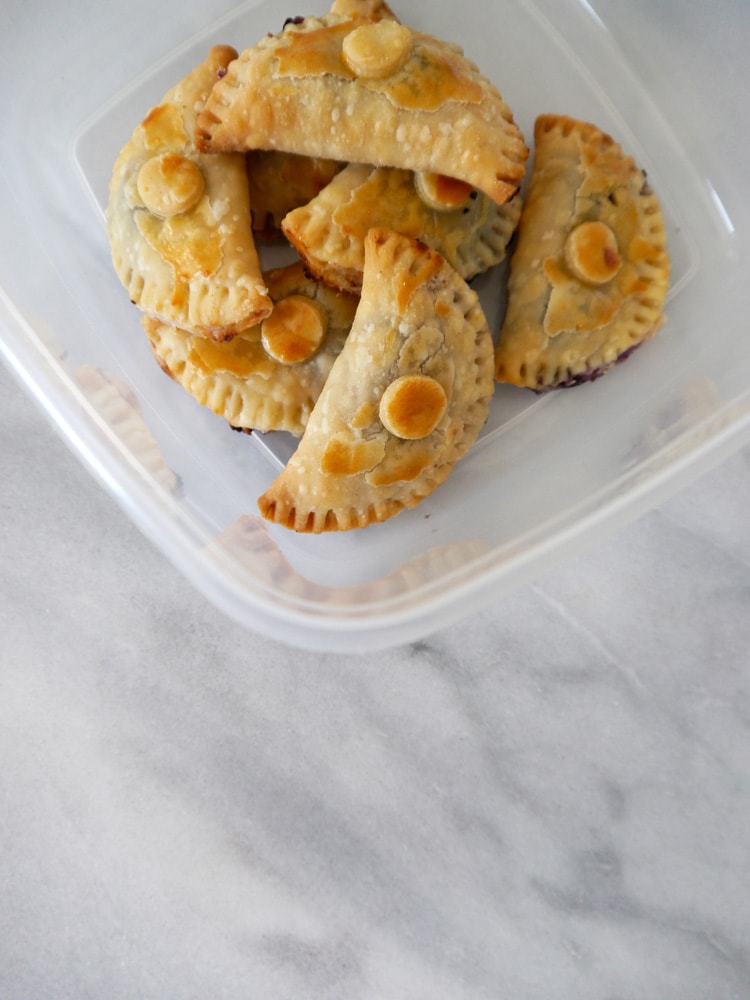 photos by Leah Bergman
Blueberry Mascarpone Pie Bites - adapted from Giada de Laurentiis
Makes: 14 pie bites
½ cup mascarpone cheese, at room temperature
2 tablespoons sugar
½ teaspoon cornstarch
1 teaspoon lemon juice
1 teaspoon lemon zest
⅓ cup fresh or frozen and thawed blueberries
2 (9-inch) refrigerated pie crusts
1 egg, beaten
sanding sugar for sprinkling (optional)
Directions:
1. Line a baking sheet with parchment paper. Set aside.
2. In a small bowl, mix together the cheese, sugar, cornstarch, lemon juice, and lemon zest until smooth. Stir in the blueberries.
3. Using a 3 ½-inch round cookie cutter or glass, cut the pie dough into 14 circles. Place the dough on the prepared baking sheet. Using a pastry brush, lightly brush the edges of the dough with the beaten egg. Place about 1 ½ teaspoons of the cheese mixture in the center of the dough. (Do not overfill!) Fold the dough in half to enclose the filling and pinch the edges to seal. Using the tines of a fork, gently crimp the sealed edges.
4. Refrigerate for 10 minutes.
5. While the pastry is chilling preheat the oven to 400 degrees.
6. Remove pies, brush with egg wash and sprinkle with sanding sugar if desired. Bake pie bites at 400 degrees for 10-13 minutes or until golden brown.