As I mother of small children I can say, without a doubt, that all I want for Mother's Day is to sleep in and have someone else cook for me. Buttermilk Waffles in bed with whipped cream and berry syrup sound perfect, wouldn't you say?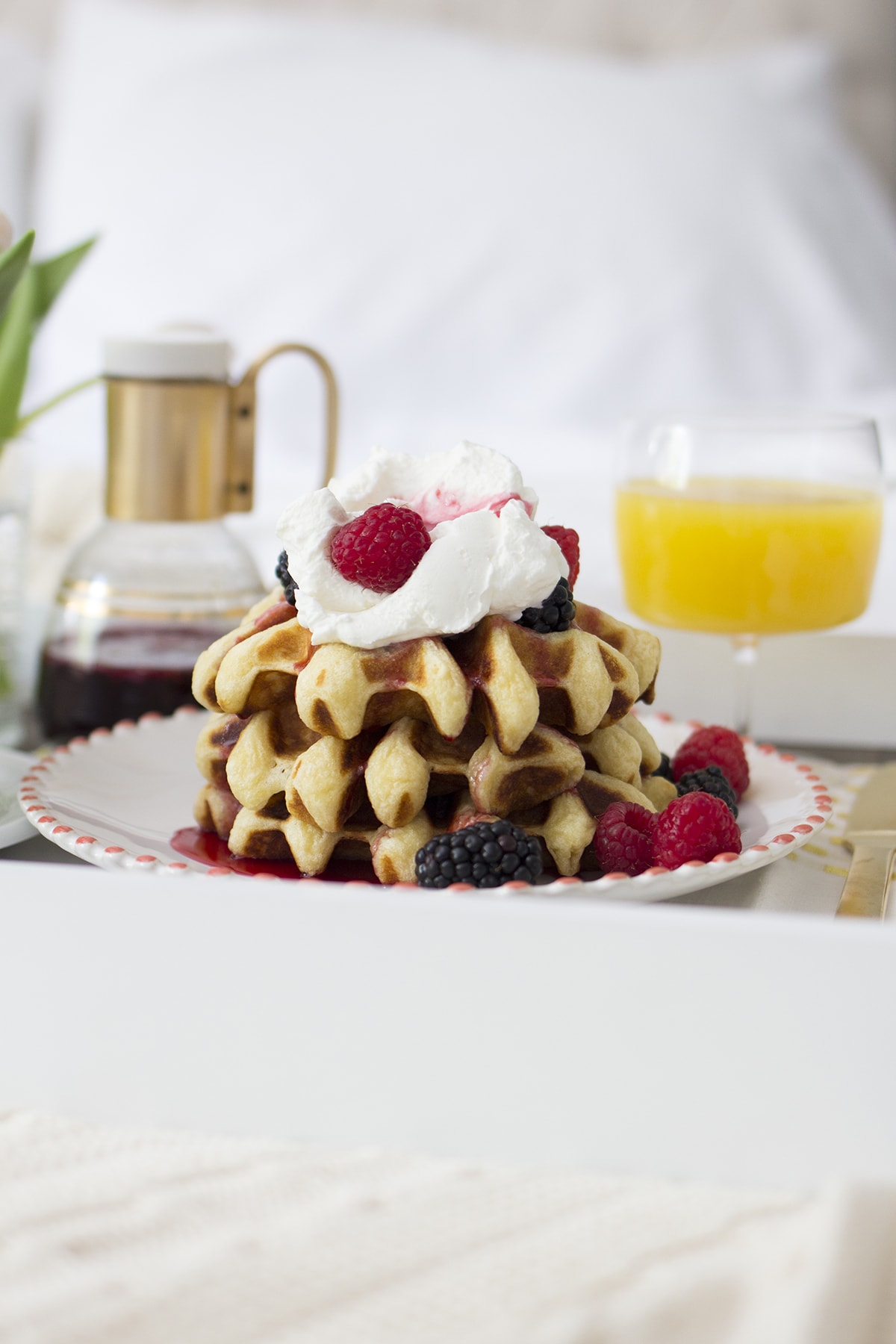 Mother's Day Breakfast in Bed
This year for Mother's Day, serve Mom hot and fluffy buttermilk waffles. They are special enough to be a nice treat for Mom and she will love that you cooked for her and that she didn't have to clean up the kitchen afterwards...that was a hint. Bring them to her in bed on a tray alongside a mimosa and you are sure to have one very happy Mama.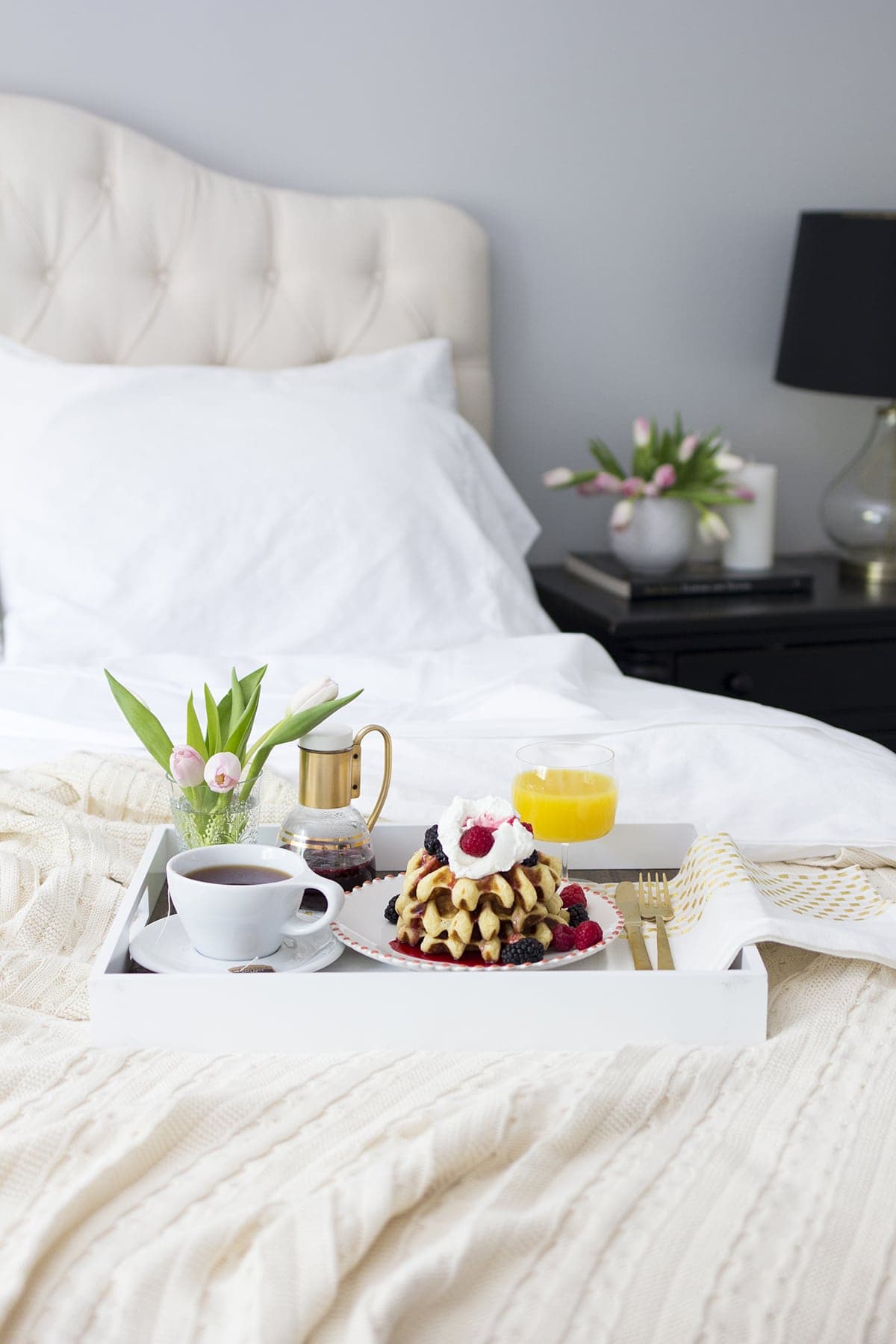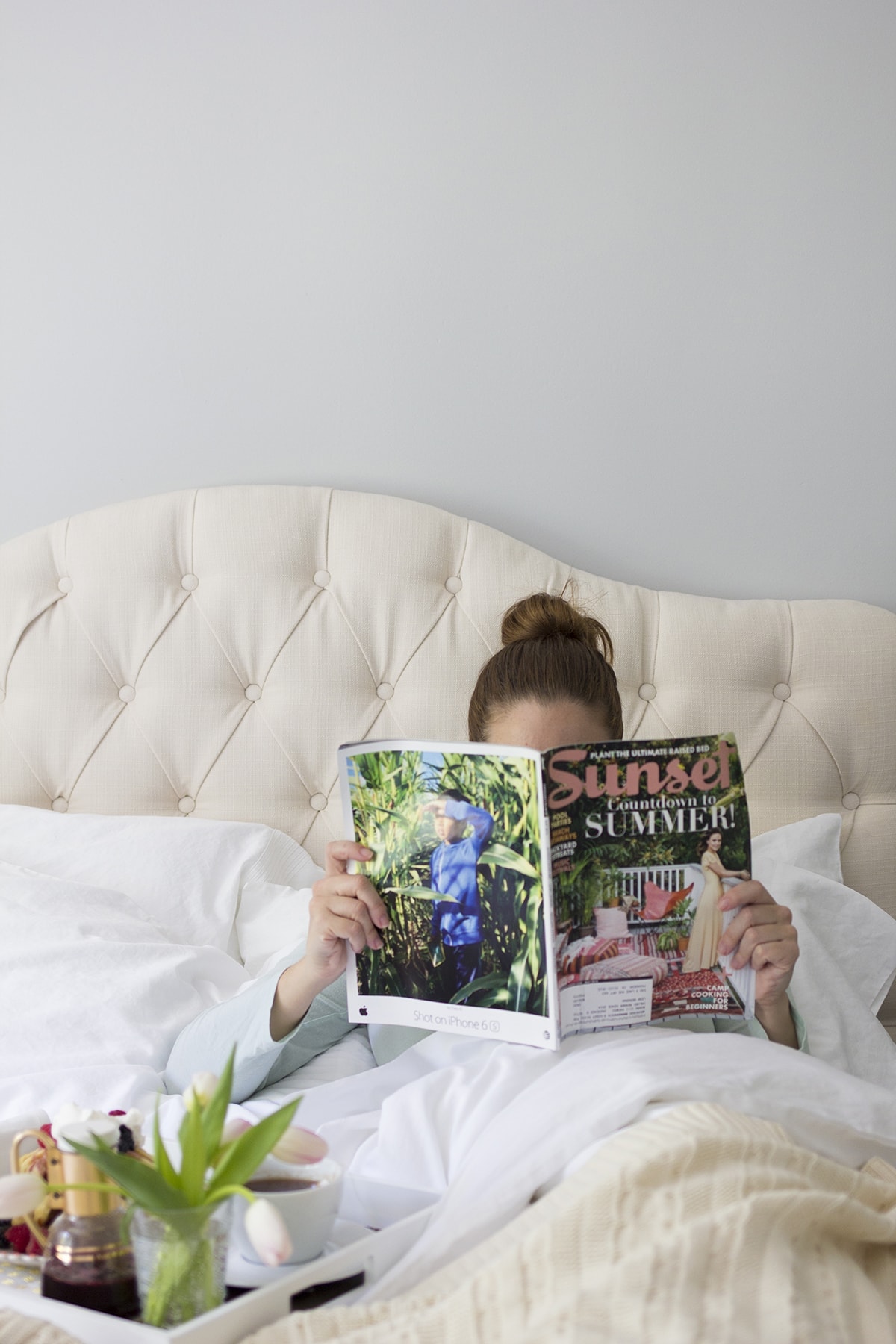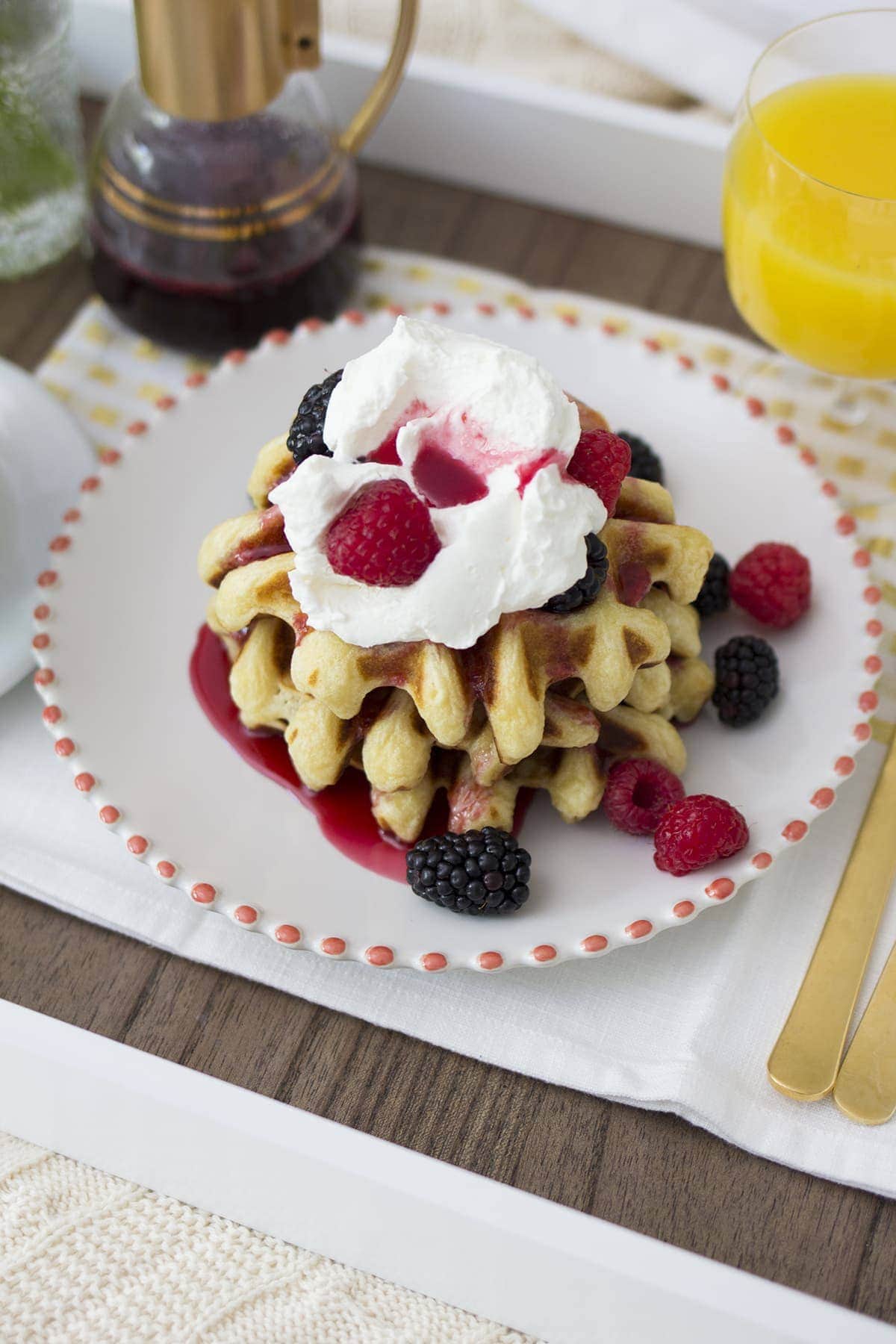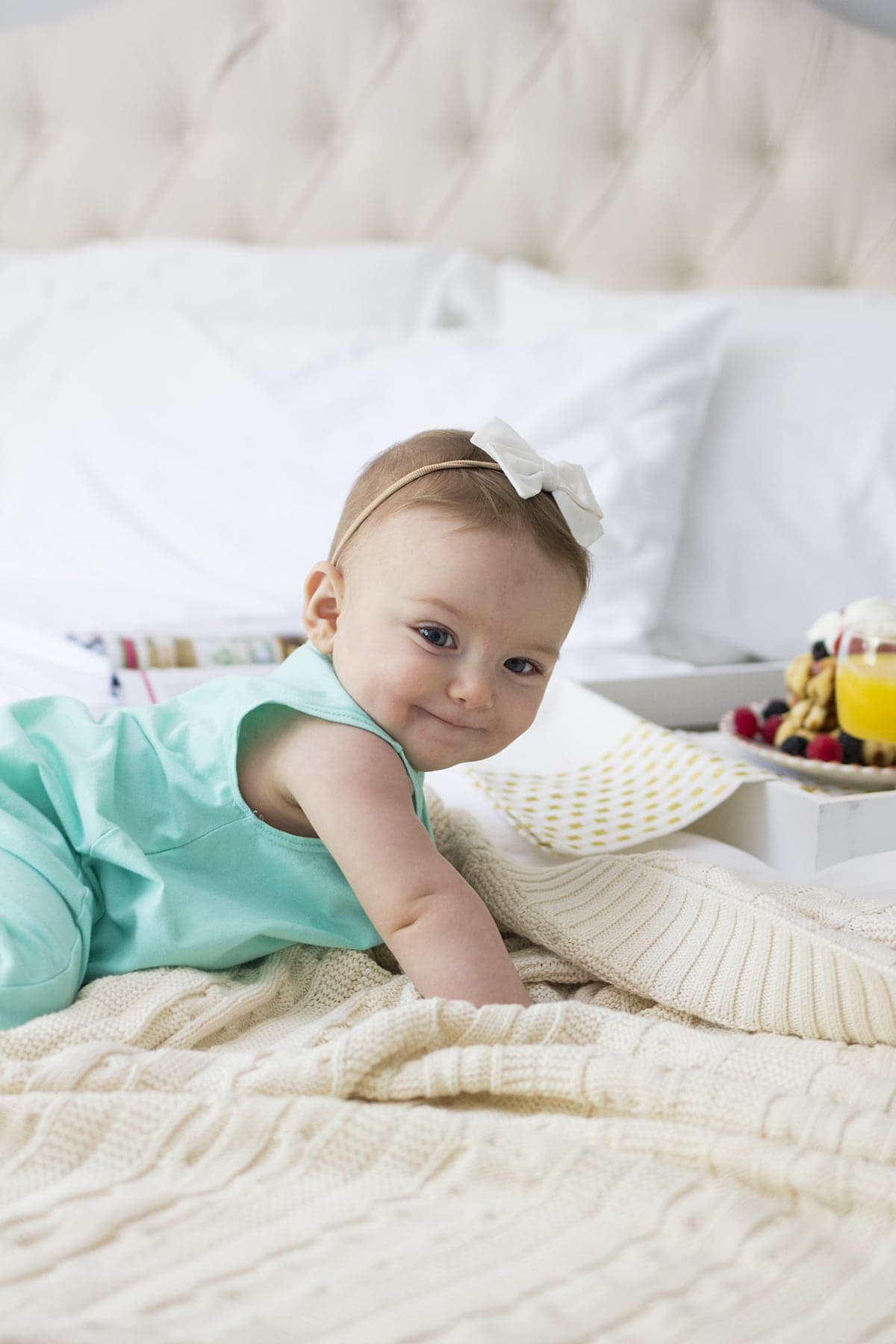 Buttermilk waffles piled high with homemade berry syrup, vanilla whipped cream, and topped with fresh berries. So sweet and delicious, you might not even mind the babies sneaking in to cuddle with you. So, what are your Mother's Day plans? Breakfast in bed perhaps? I wish all of you lots and lots of sleep…and waffles.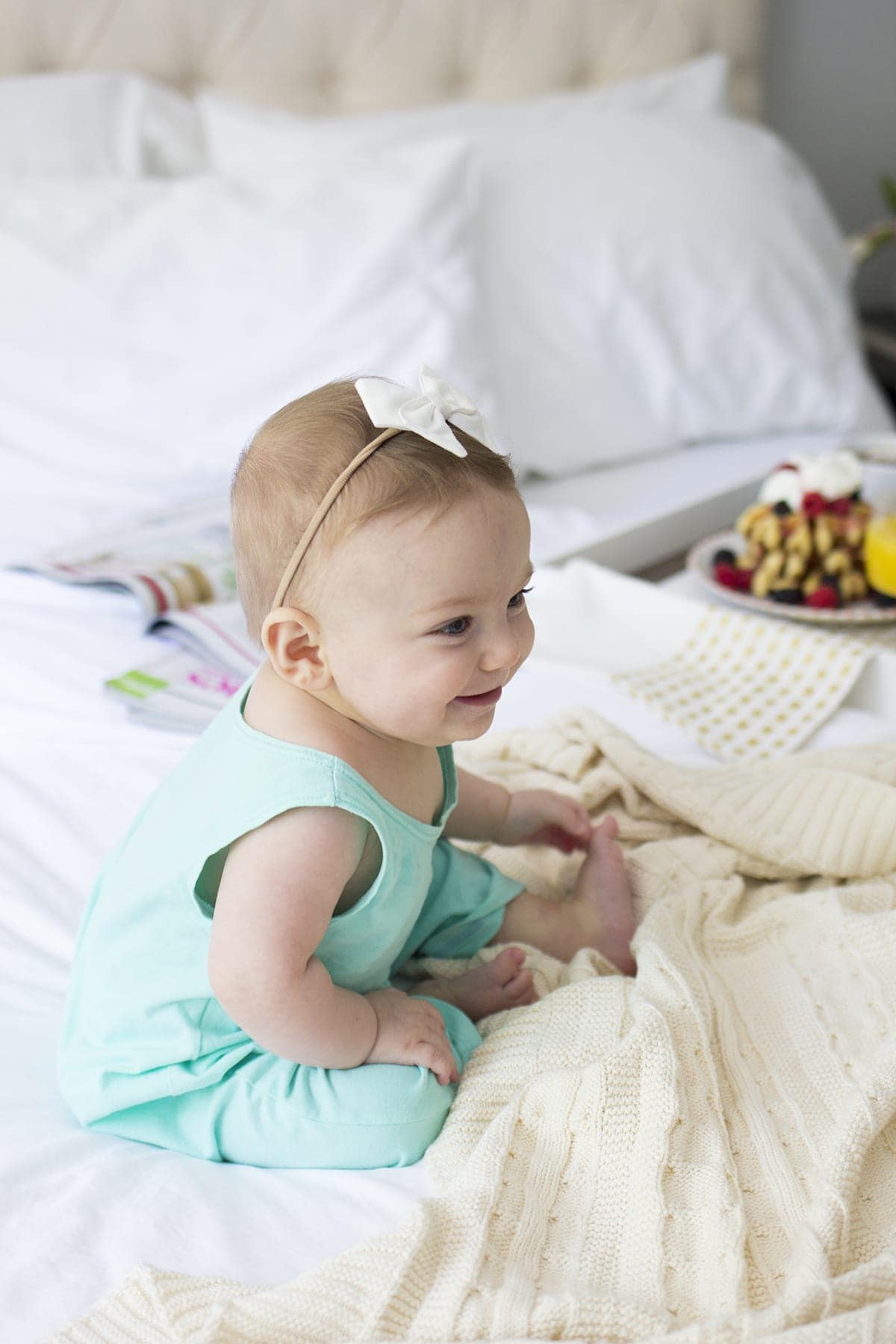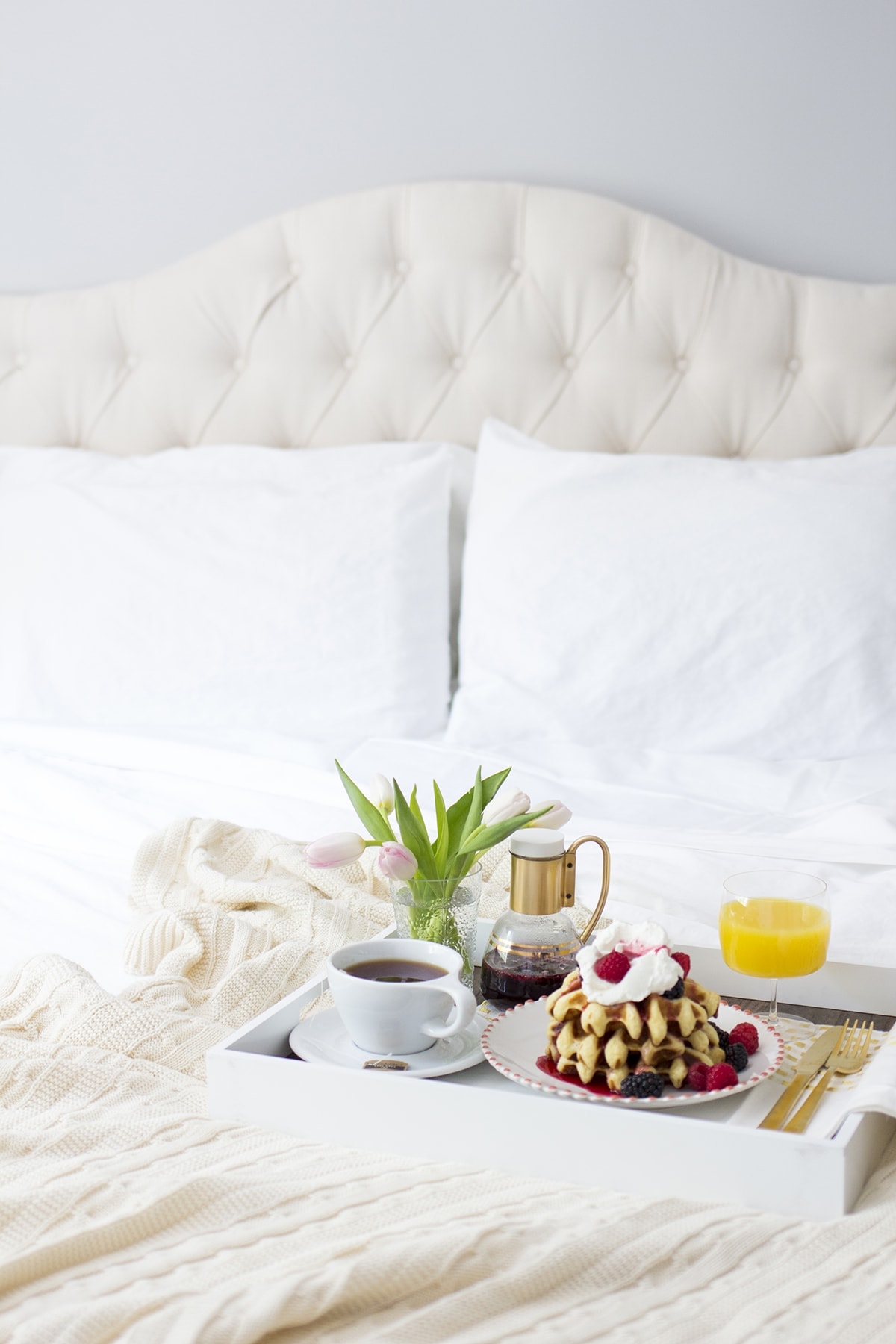 [yumprint-recipe id='126'][yumprint-recipe id='127']
[yumprint-recipe id='128']