Let's talk about the trendiness of Chia for a minute. This may just be a California thing, but for the past five years now it's Chia drinks and puddings just about everywhere you look. Not that I'm mad about it, these strange little seeds can make a pretty delicious breakfast! My new favorite flavor combo is Breakfast Chia Pudding with Almond Butter and Cocoa Nibs...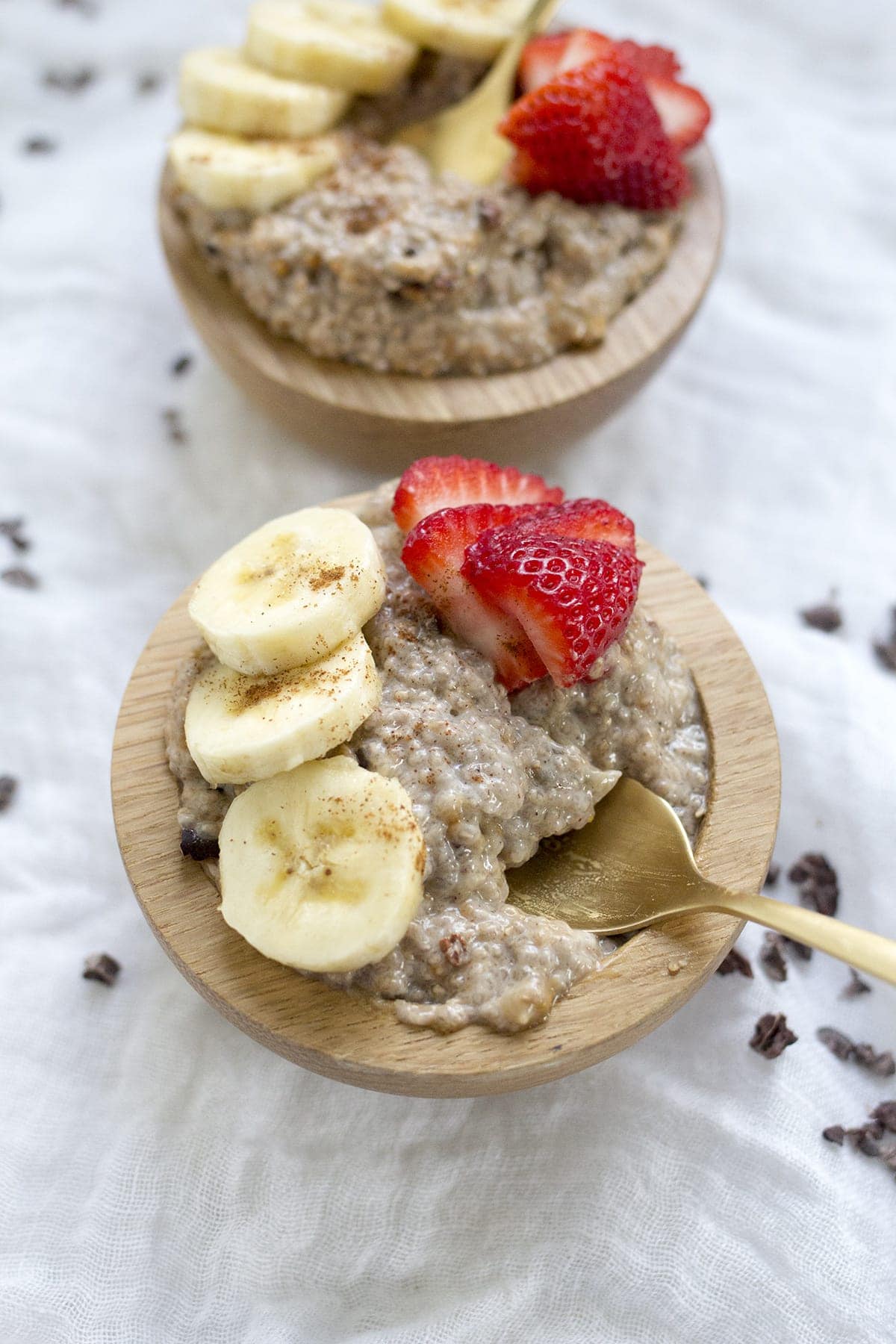 Sort of the same idea as overnight oats, Chia Pudding comes together in the refrigerator overnight and is ready for you with very little effort in the morning.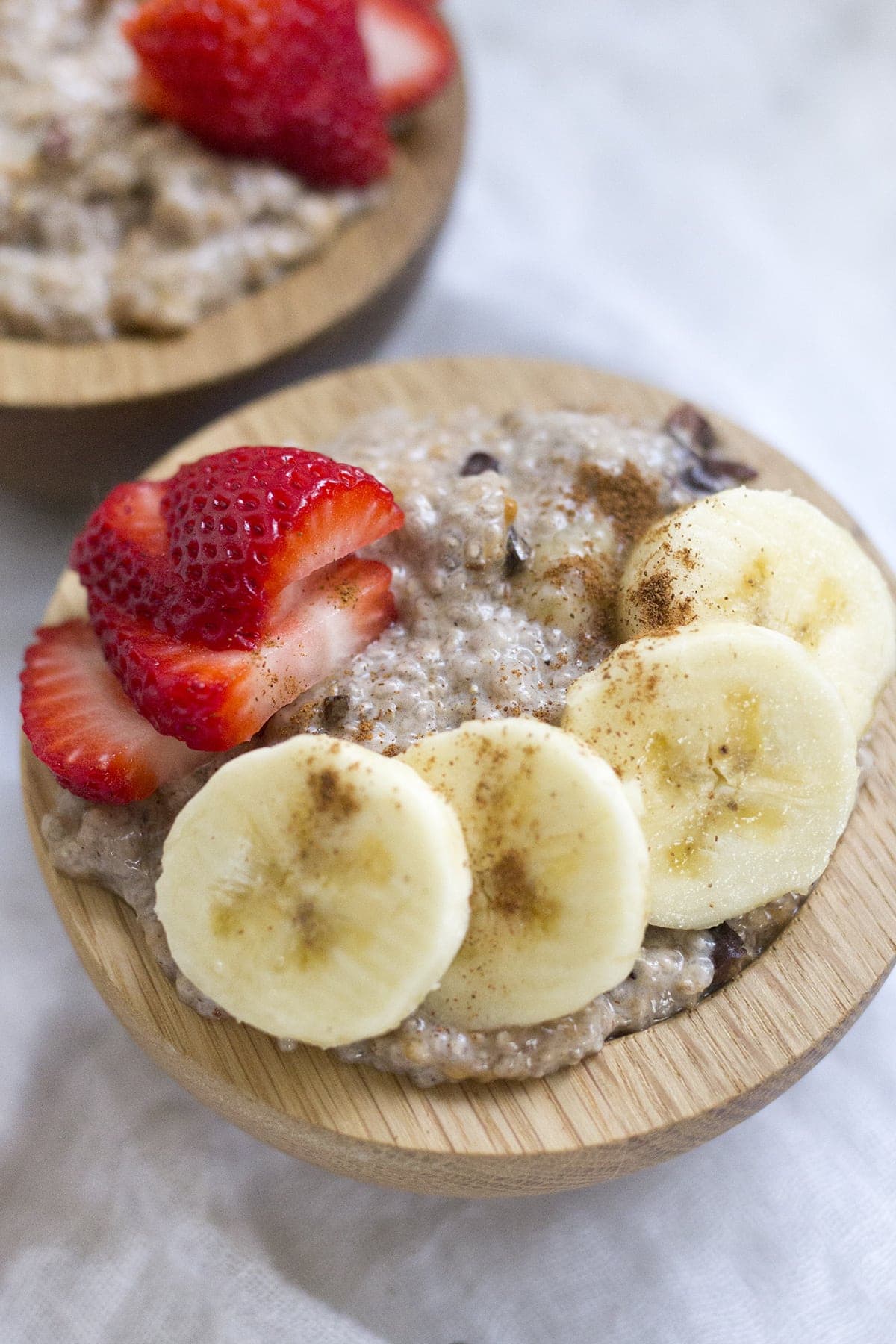 I combine almond butter, un-sweetened almond milk, chia seeds, vanilla extract, cinnamon and a mashed banana for sweetness, all together in a large bowl. It takes a little bit of whisking action to get the almond butter incorporated into the milk mixture but it's also totally fine if you leave it chunky. Scooping up bits of creamy almond butter every couple of bites is not bad, at all!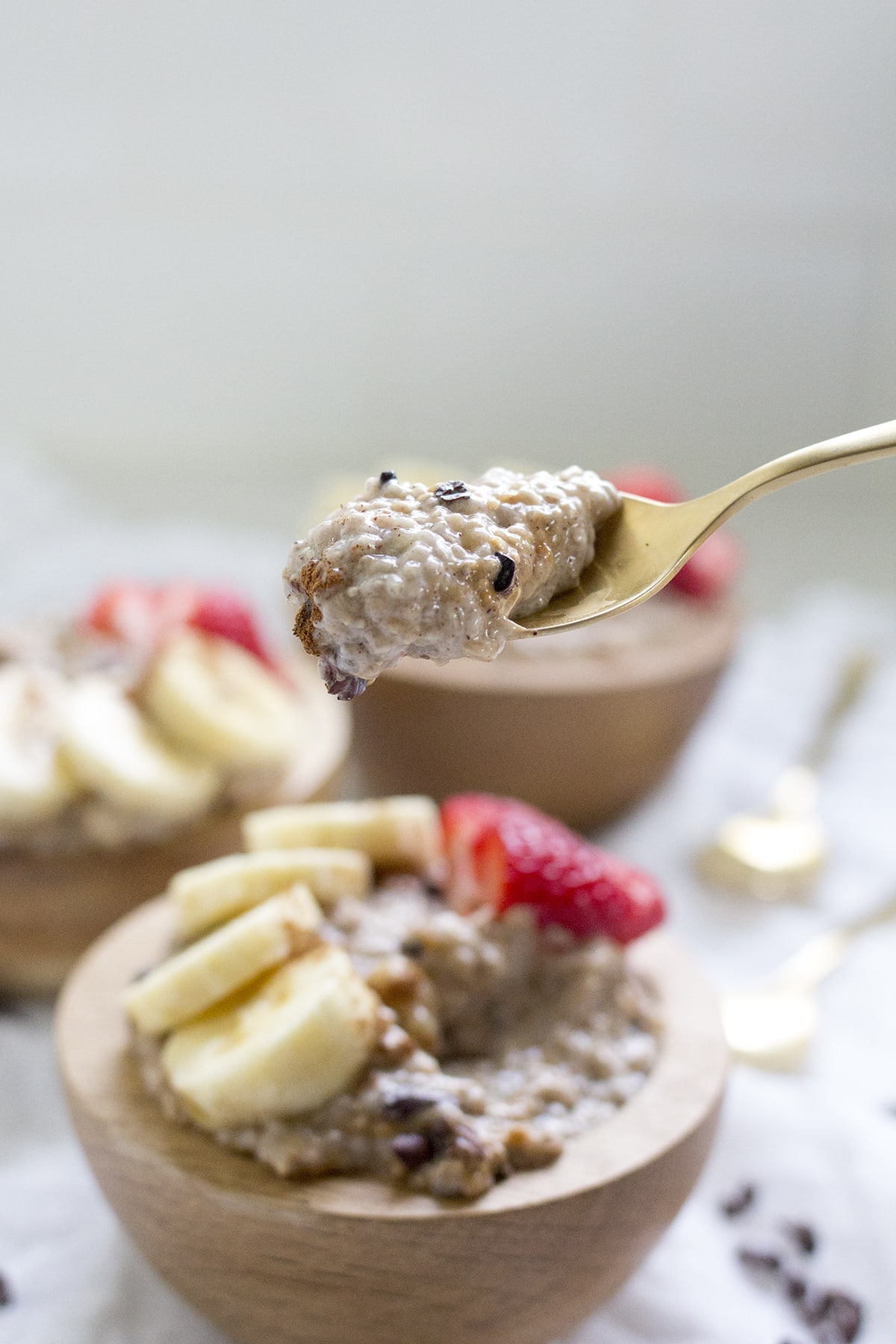 As the pudding sits overnight in the refrigerator, the Chia seeds plump up and create a natural jelly like texture which creates a pudding out of the almond milk. Sounds completely strange but I assure you, it's good. Also, Chia is packed with all sorts of good things; healthy omega-3 fatty acids, carbohydrates, protein, fiber, antioxidants, and calcium. So basically, it's health food that tastes like dessert. I serve mine with sliced banana, strawberry and more cocoa nibs on top for crunch. Delicious.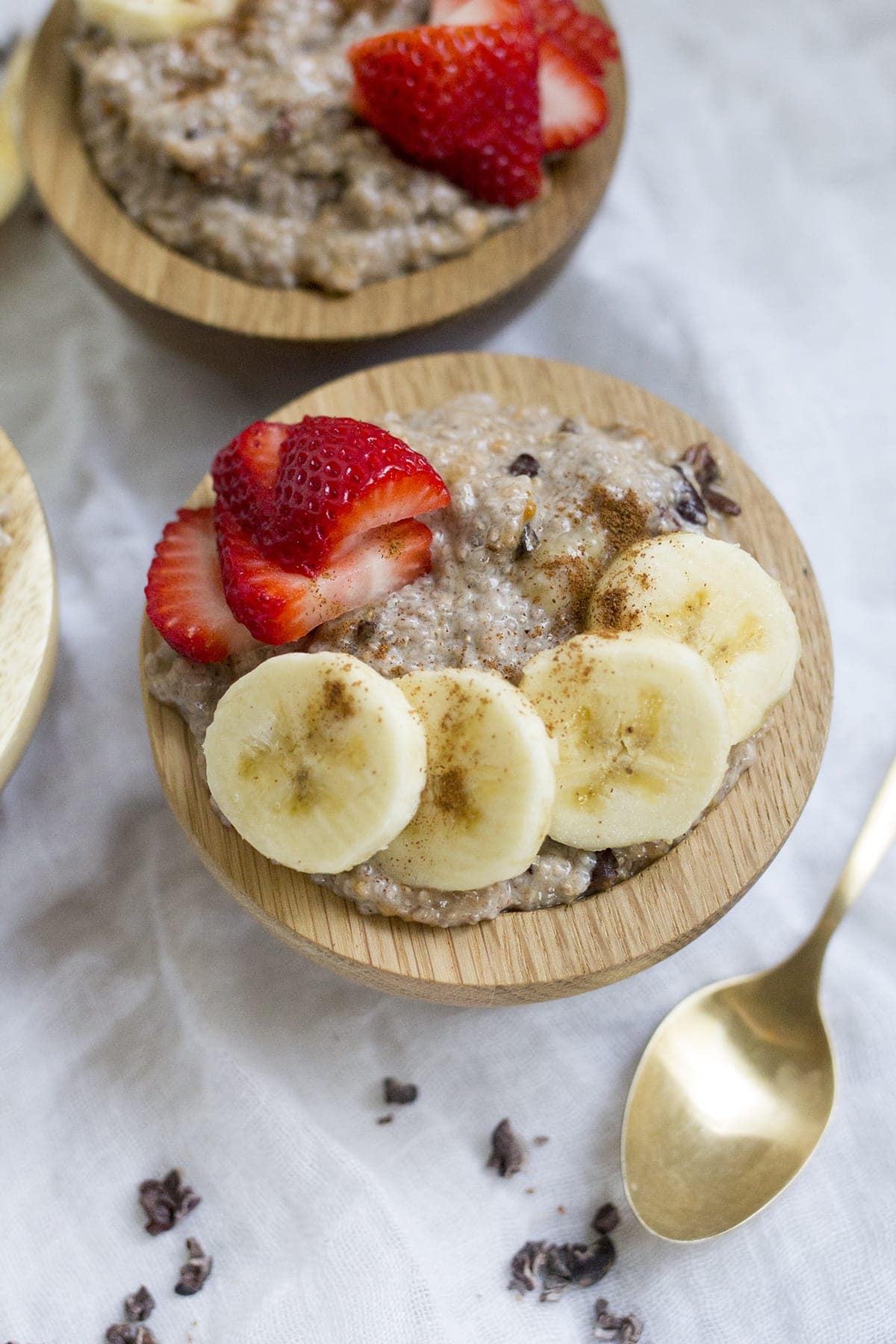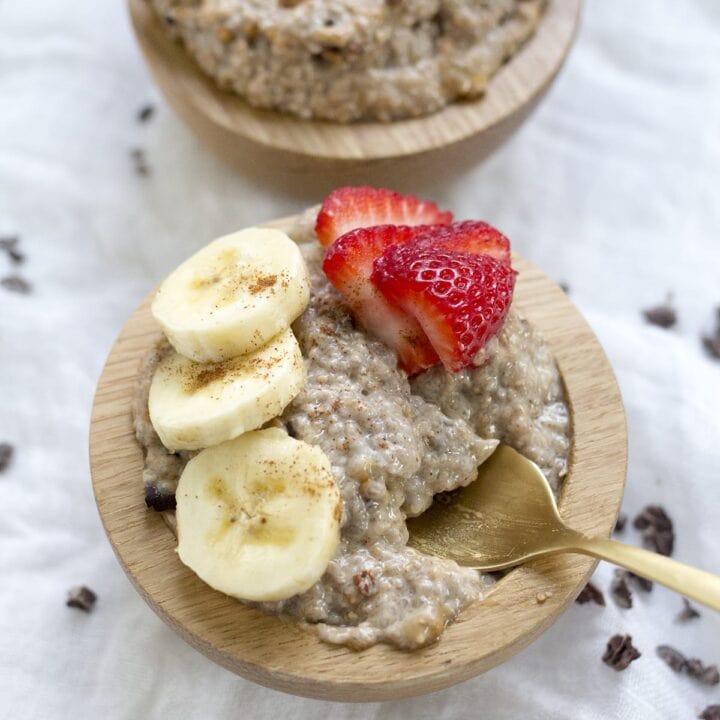 Breakfast Chia Pudding with Almond Butter and Cocoa Nibs
Overnight chia pudding is packed with nutrients but tastes like dessert!
Ingredients
¼ cup almond butter
1 banana, mashed + more for topping
3 cups un-sweetened almond milk
1 teaspoon vanilla extract
1 teaspoon cinnamon
⅔ cup chia seeds
2 tablespoons cacoa nibs + more for garnish
sliced strawberries for topping
Instructions
In a large bowl mash together the banana and almond butter.
Whisk in almond milk, vanilla extract and cinnamon until well combined.
Stir in chia seeds and cacoa nibs.
Cover and refrigerate overnight.
Serve with sliced strawberries and bananas and a sprinkle of cocoa nibs.