Fried Egg Avocado Toast with Tomato and Feta Cheese isn't your average avocado on bread. This is a complete breakfast so packed with flavor you'll make it again and again.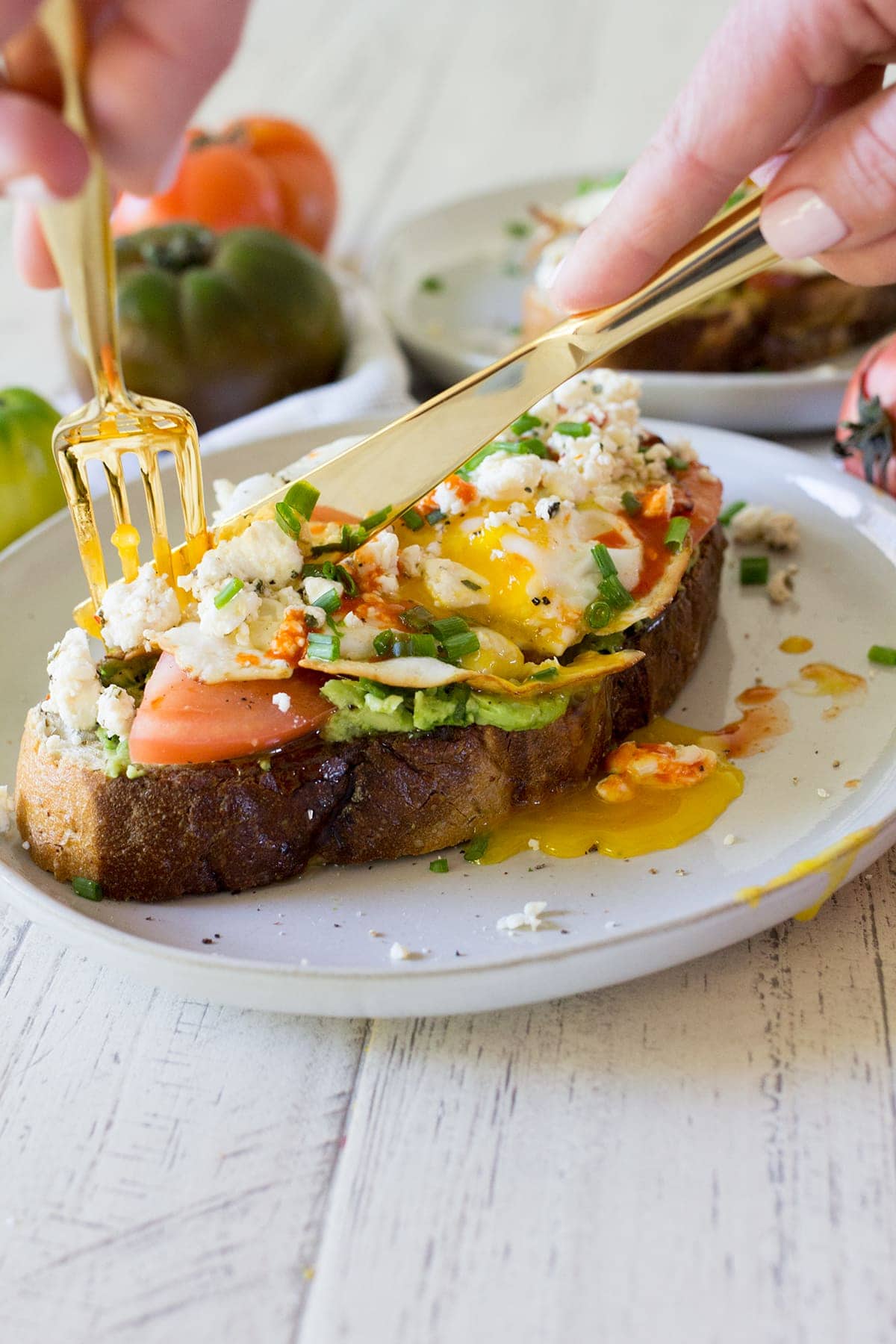 Sunday morning I woke up with a fierce craving for avocado toast. So I thick sliced some marbled rye bread and started heating my pan with plenty of butter to fry up eggs. If I know one thing for sure it's that eggs need butter and lots of it.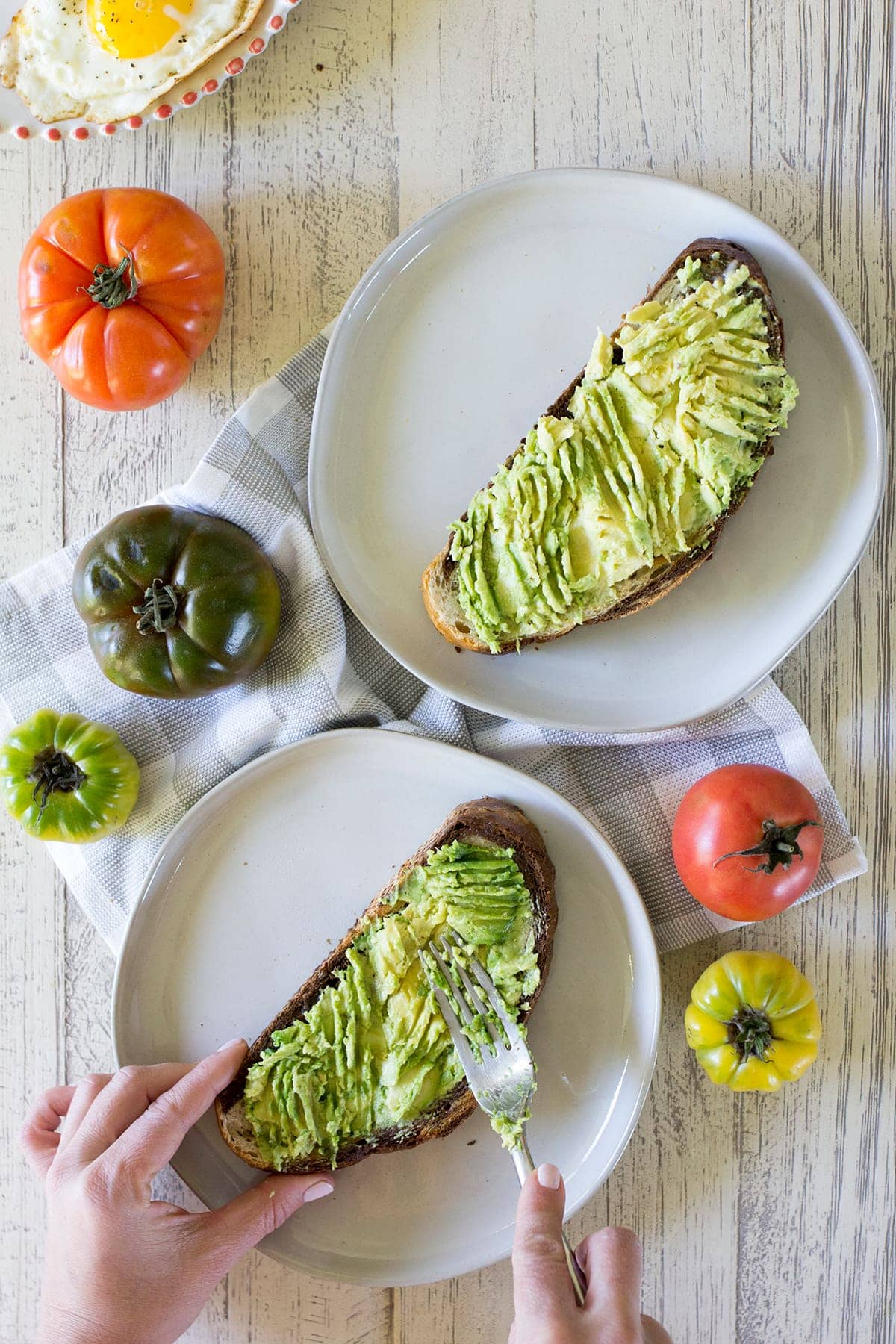 During summers in college we would venture out to Tennessee to visit my Aunt Nancy who lived there. The days were hot and humid and lazy in the pool and the mornings started with the best fried eggs, ever. My Aunt doesn't cook much but she knows her way around a fried egg. Lots of salted butter so that the egg can swim around in the pan. She taught me right.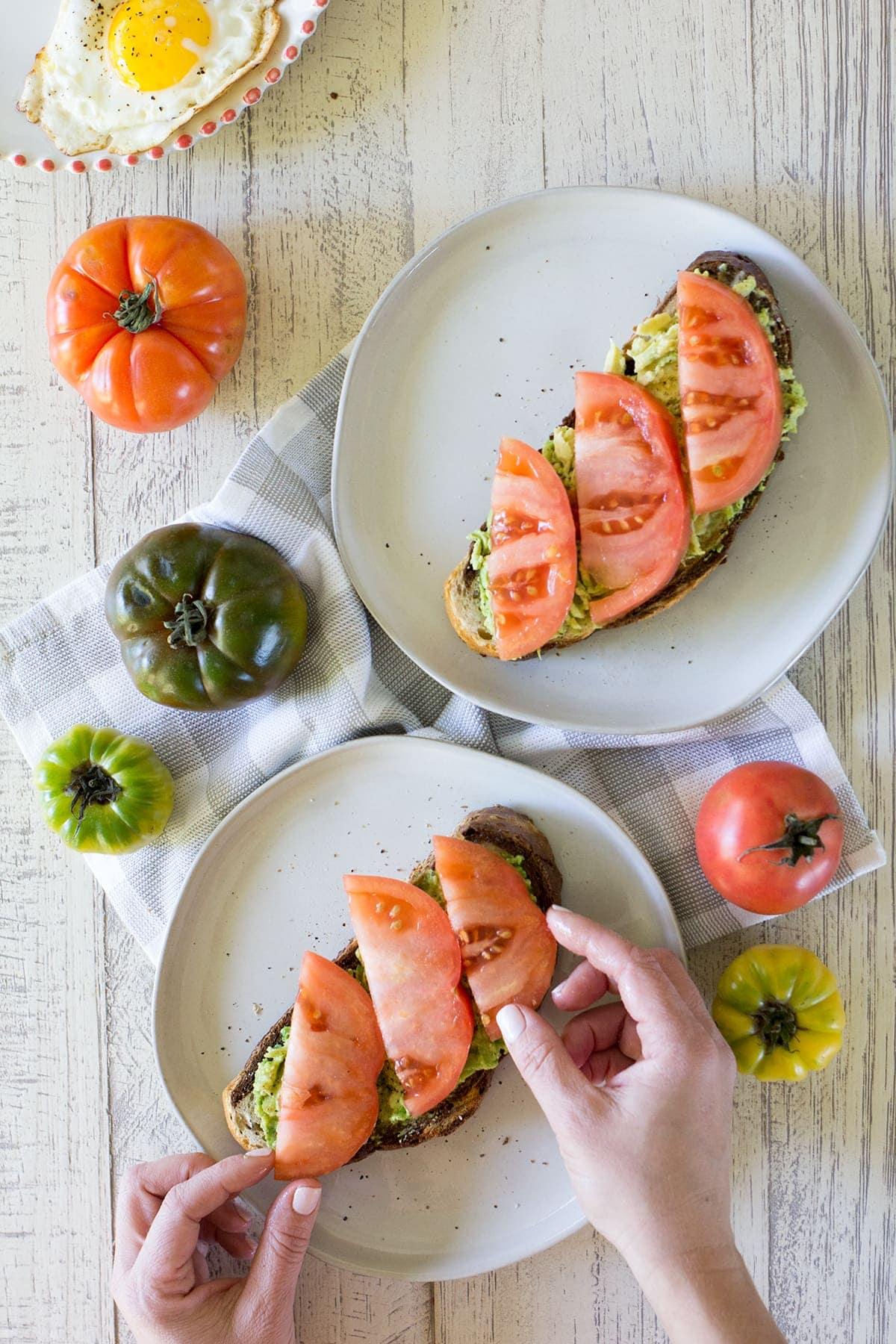 While the eggs fried up, I buttered the warm toast and smashed half an avocado on top. The secret to really delicious and flavorful avocado toast is quality ingredients and lots of seasoning. Every layer needs flavor. A quick grind of sea salt and cracked black pepper over the avocado and then again over the tomato slices ensure just that.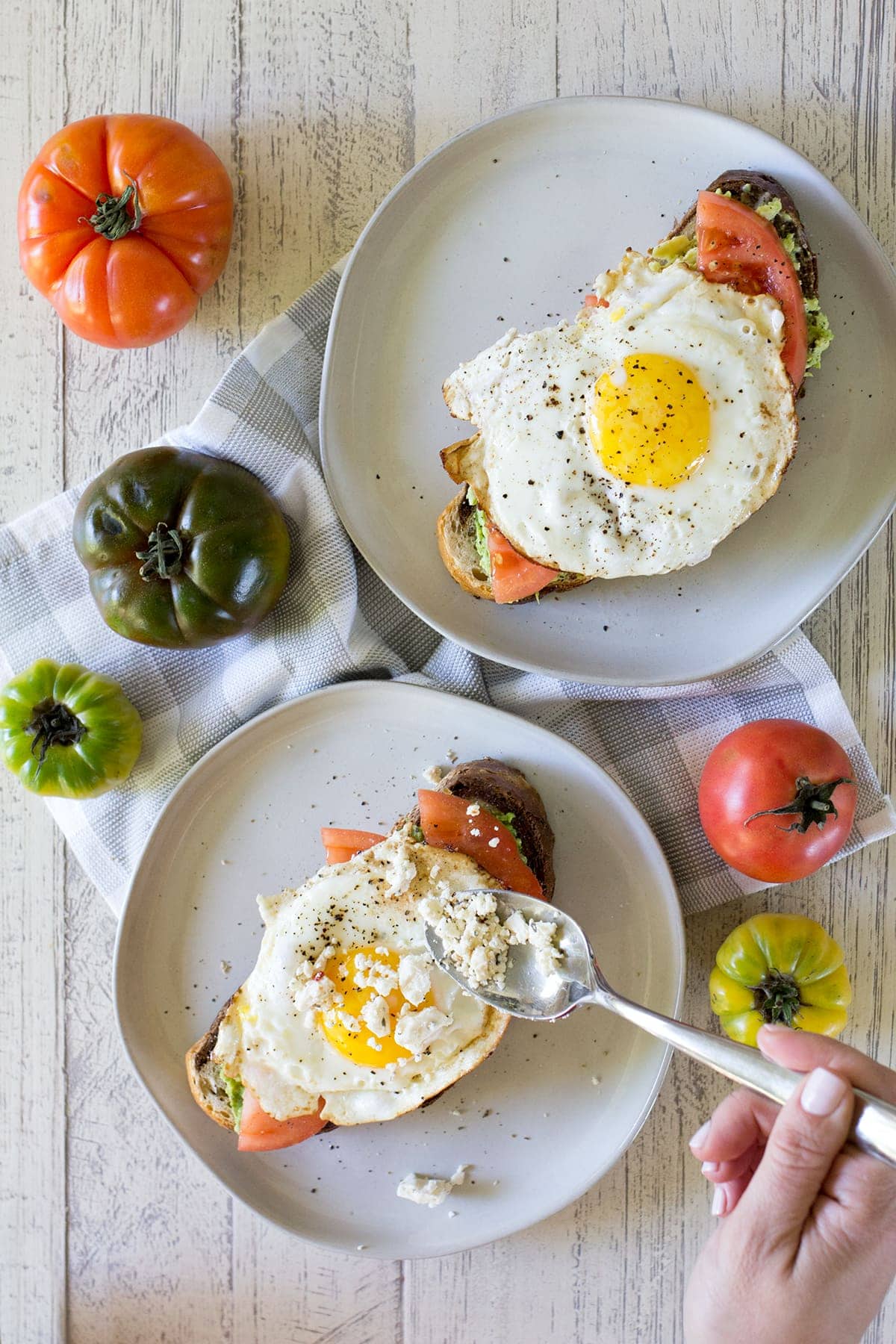 Next comes the buttery fried eggs, a bit more salt and pepper and a sprinkling of herbed feta cheese. I buy the kind with Mediterranean herbs and sundried tomatoes, because more is more after all, and I like it like that.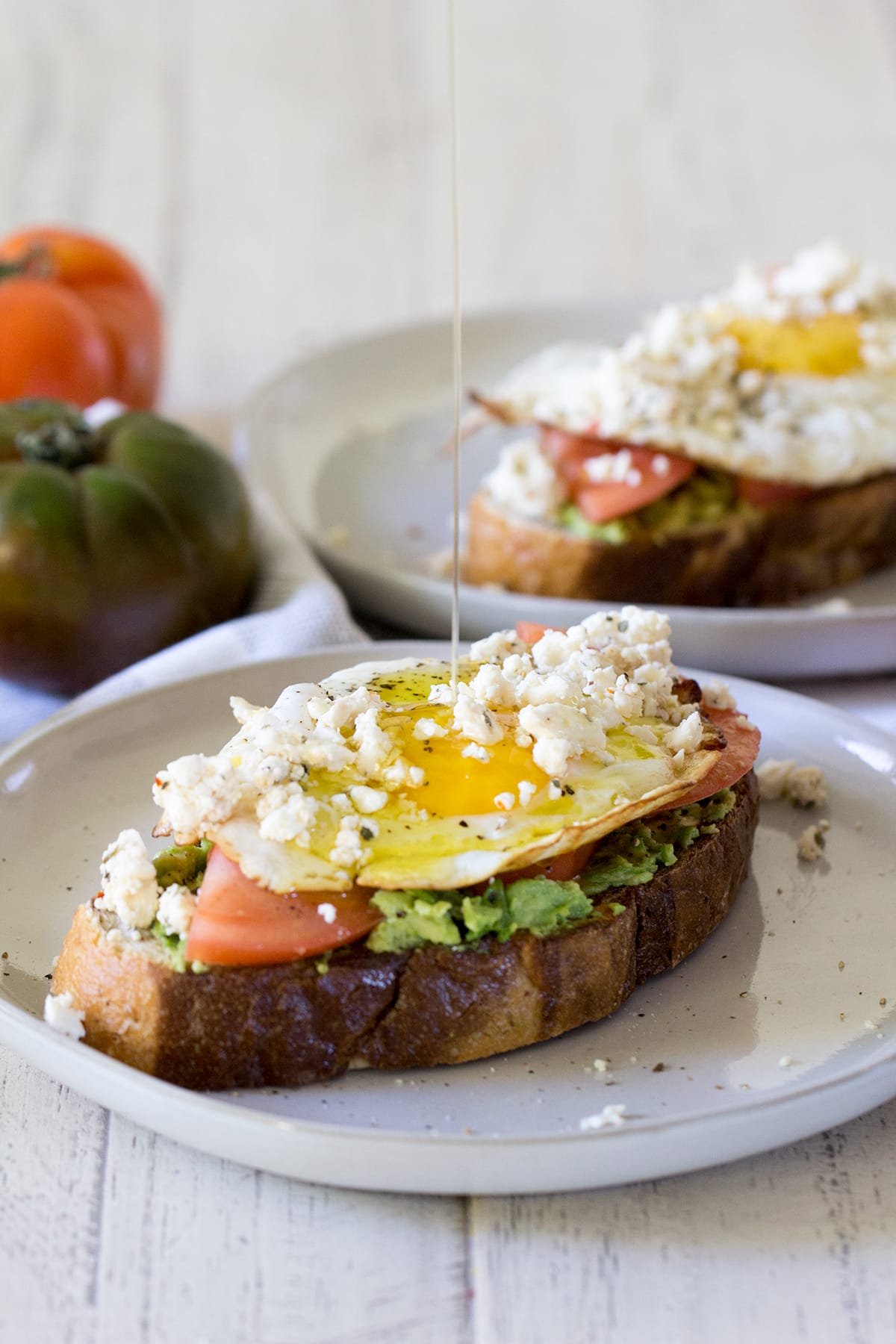 A luscious drizzle of olive oil over the whole shebang brings that grassy flavor and just a bit more (good) fat. Finish it off with a clipping of chives and, if you like it spicy, a drizzle of hot sauce.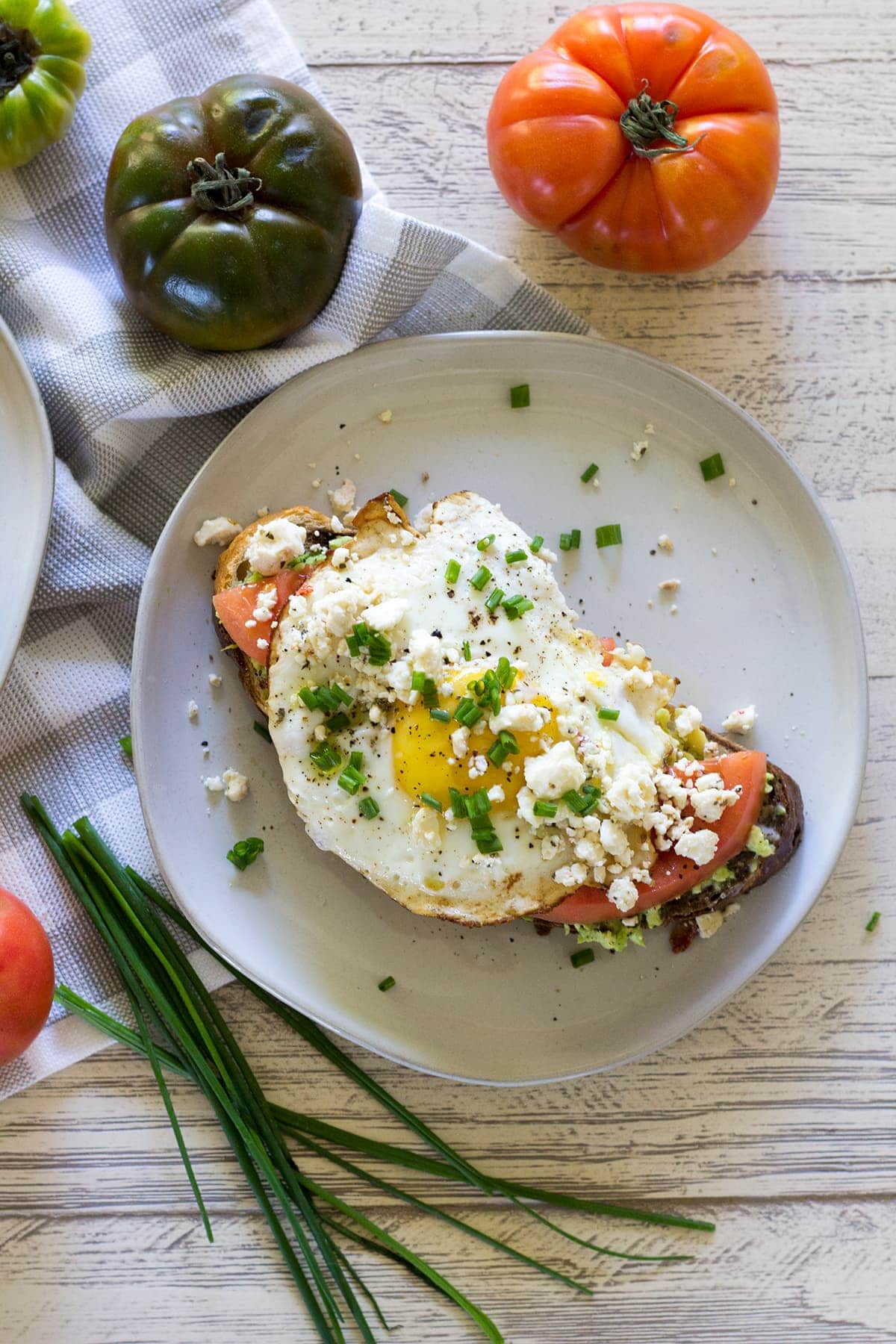 Personally, I think the chives and a good shake of Cholula finish it off so nicely that it would be a darn shame to leave them out...but hey, you do what you like! It's your breakfast my friends.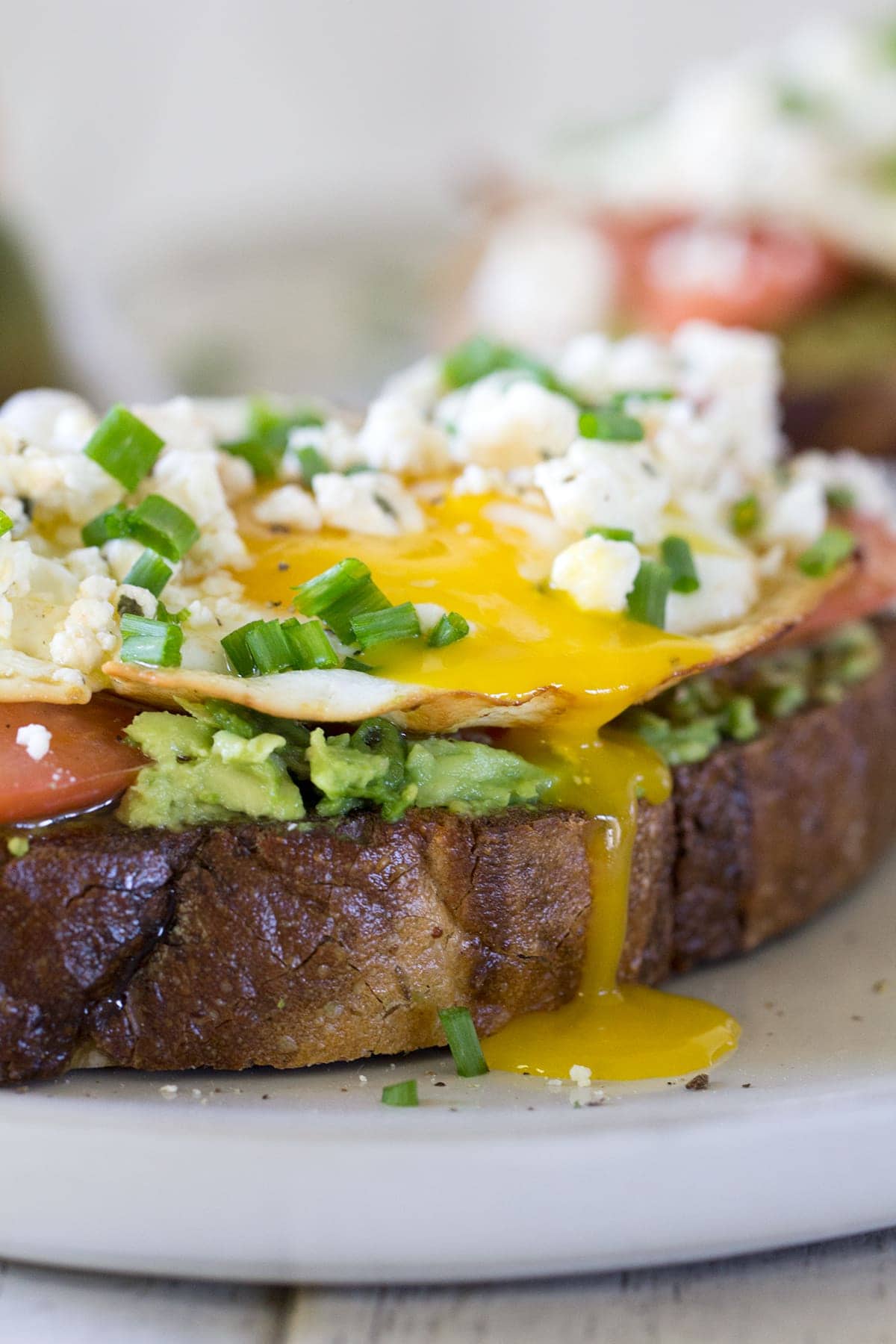 After that it's time to get right at it. Grab yourself a sharp knife and cut through the center of that soft sunny side up egg. I'm all about a good runny yolk when crispy buttered rye bread is what's waiting to soak it up. Is your mouth watering yet? I could eat this avocado toast for breakfast seven days a week. And all the people said, AMEN!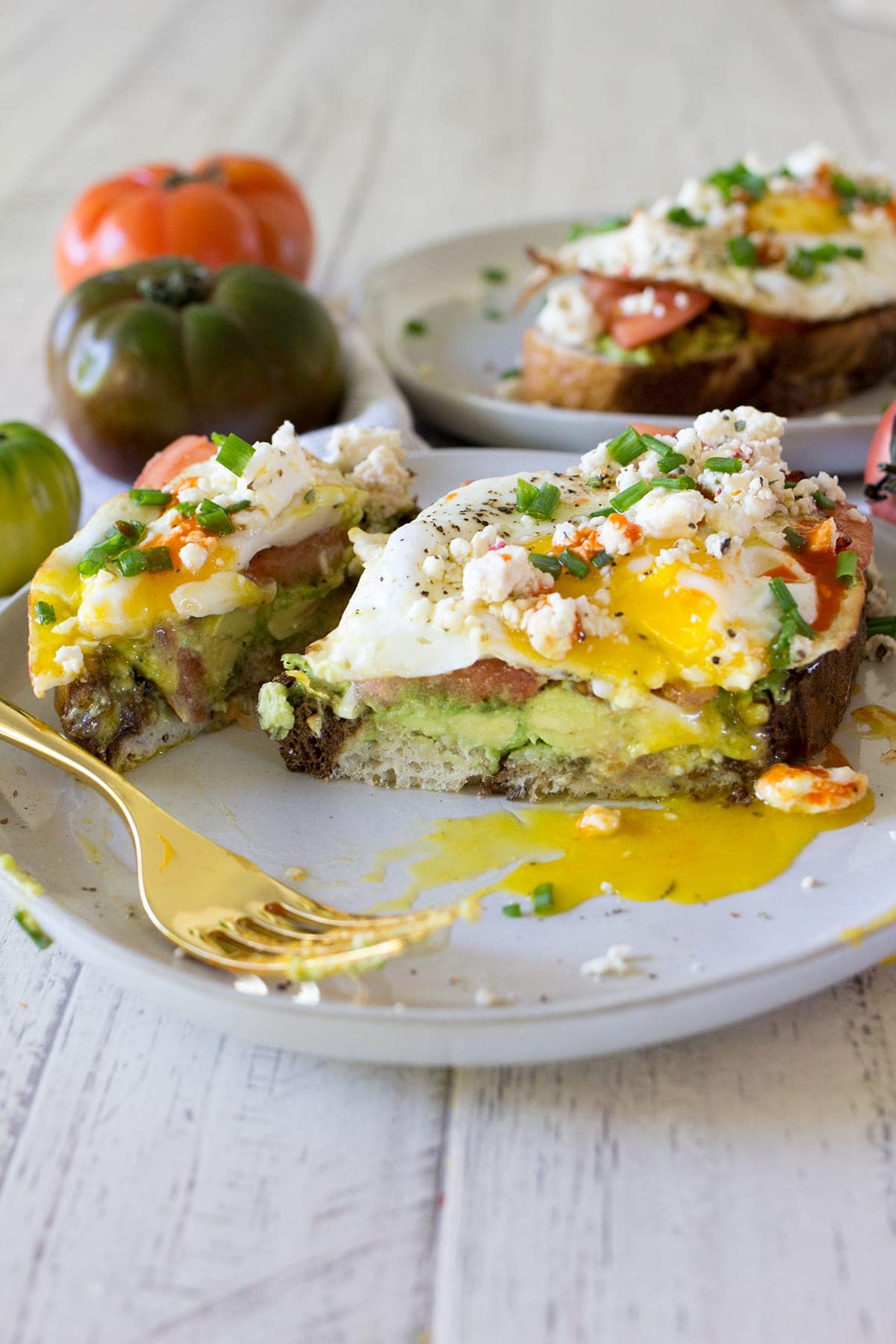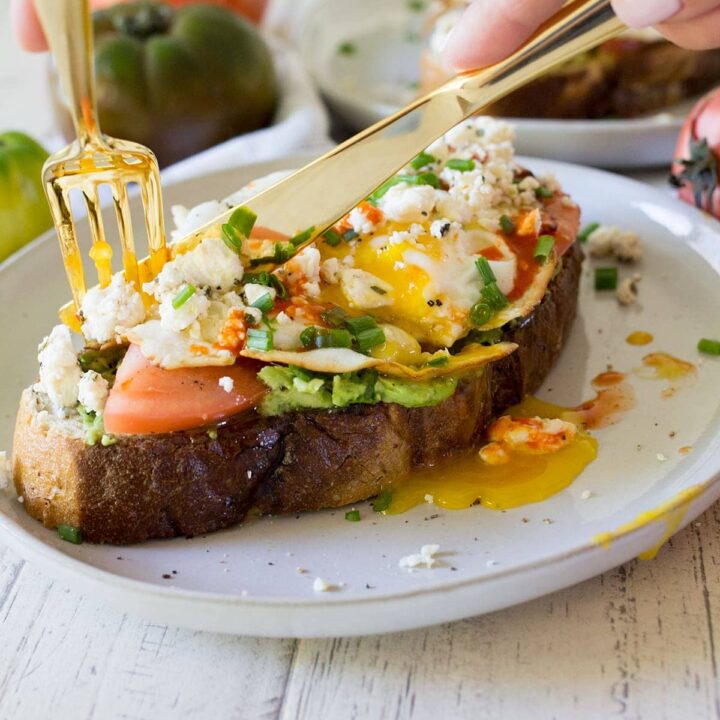 Fried Egg Avocado Toast with Tomato and Feta Cheese
An easy and flavorful avocado toast topped with a fried egg, tomato and feta cheese.
Ingredients
Marbled Rye bread, thick sliced
ripe avocados
eggs
heirloom tomatoes, sliced
herbed feta cheese
salt and pepper
olive oil
butter
fresh chives, chopped
Cholula hot sauce
Instructions
Toast Rye bread, butter and set aside.
In a non-stick skillet heat a pat of salted butter until melted over medium heat. Crack and fry eggs to your preferred doneness.
Scoop avocado onto toast and mash with a fork. Season with salt and pepper.
Slice tomatoes and layer over avocado. Season with salt and pepper.
Top with fried eggs and season with salt and pepper.
Sprinkle with crumbled feta, a drizzle of olive oil and chopped chives.
Lastly finish with a drizzle of hot sauce. Serve with a fork and knife.