Three-day weekends are good for two things: sleeping in late and making extra special breakfast. This past weekend I spent Sunday baking Buttermilk Currant Scones served with spoonfuls of homemade lemon curd and relishing the fact that my day had zero plans; after the eating of scones that is.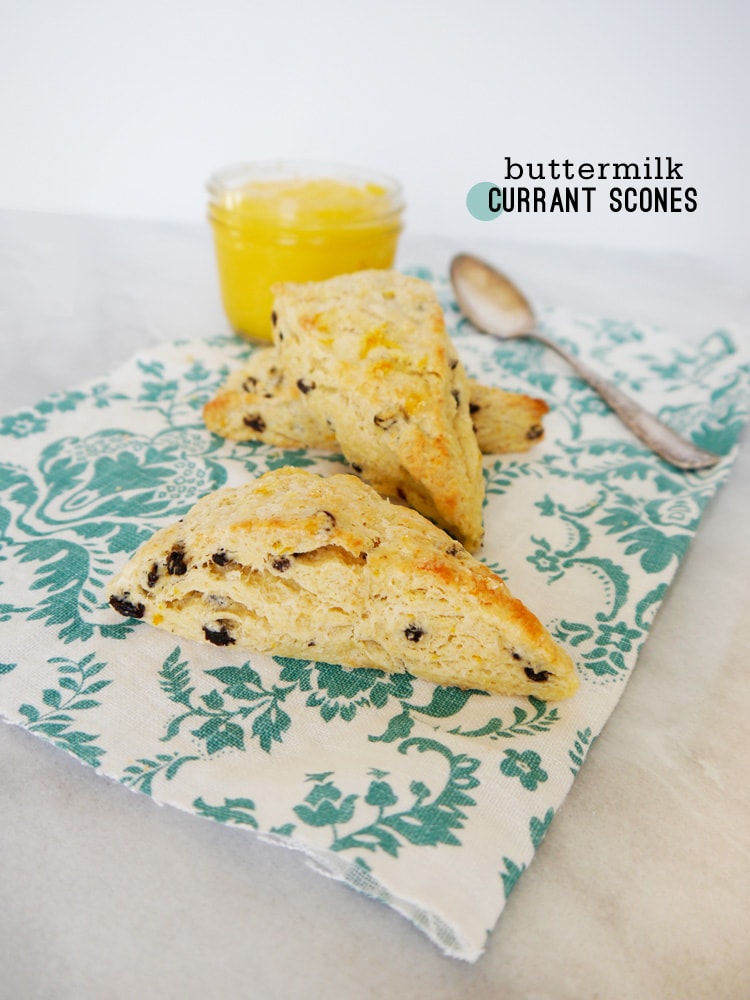 The best part about making scones, aside from the fact that they are ridiculously easy to make, is how fast they are to bake. It's the perfect breakfast food for those of you, like me who like immediate gratification. Buttery biscuit like scones, chewy sweet currants and tart lemon curd. I vote for three-day weekend much more often!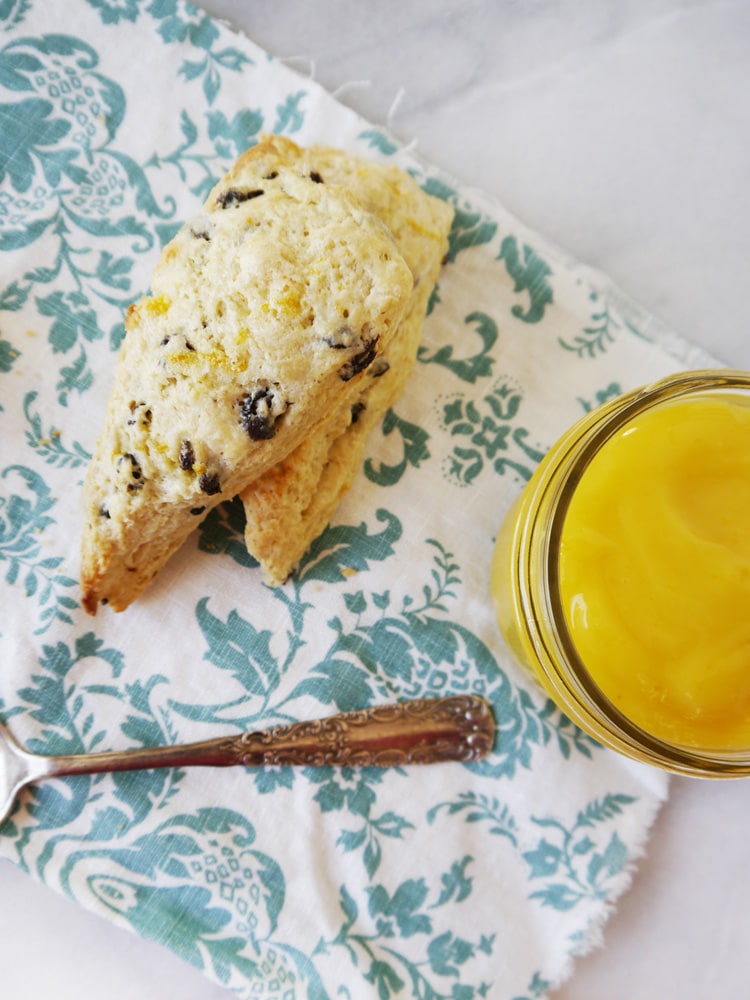 photos by Freutcake
Buttermilk Currant Scones- Better Homes and Gardens Cookbook
makes 12 small scones or 6 large
2 cups all-purpose flour
¼ cup sugar
¼ tsp salt
2 tsp baking powder
1 tsp orange zest
¼ tsp baking soda
⅓ cup cold butter
1 beaten egg
½ cup buttermilk
¼ cup currants
Topping Scones
2 tsp sugar
¼ tsp orange zest
1 Tbsp buttermilk
Directions:
1. In a large bowl stir together flour, sugar, salt, baking powder and orange zest.
2. Using a pastry blender, cut in butter till mixture resembles coarse crumbs. Make a well in the center of dry mixture; set aside.
3. In a separate bowl, combine egg, buttermilk and currants. Add egg mixture all at once to dry mixture. Using a fork, stir just till moistened.
4. Turn dough out onto a lightly floured surface. Quickly knead dough for 10-12 strokes or until dough comes together. Pat dough into a 7" circle. Cut into 12 wedges and place on an ungreased baking sheet 1 inch apart.
5. For the topping combine remaining 2 tsp sugar and ½ tsp orange zest. Brush wedges with the 1 Tbsp buttermilk and sprinkle with sugar mixture.
6. Bake at 400 for 12 minutes or till golden. Serve warm with lemon curd.