It can be tricky to pull together a grown-up Halloween party menu that skews fun and festive without seeming kiddish. That's why I'm obsessed these sweet little Candy Corn Meringue Sandwich Cookies! They're playful yet chic, especially if you set them out on a modern white tray.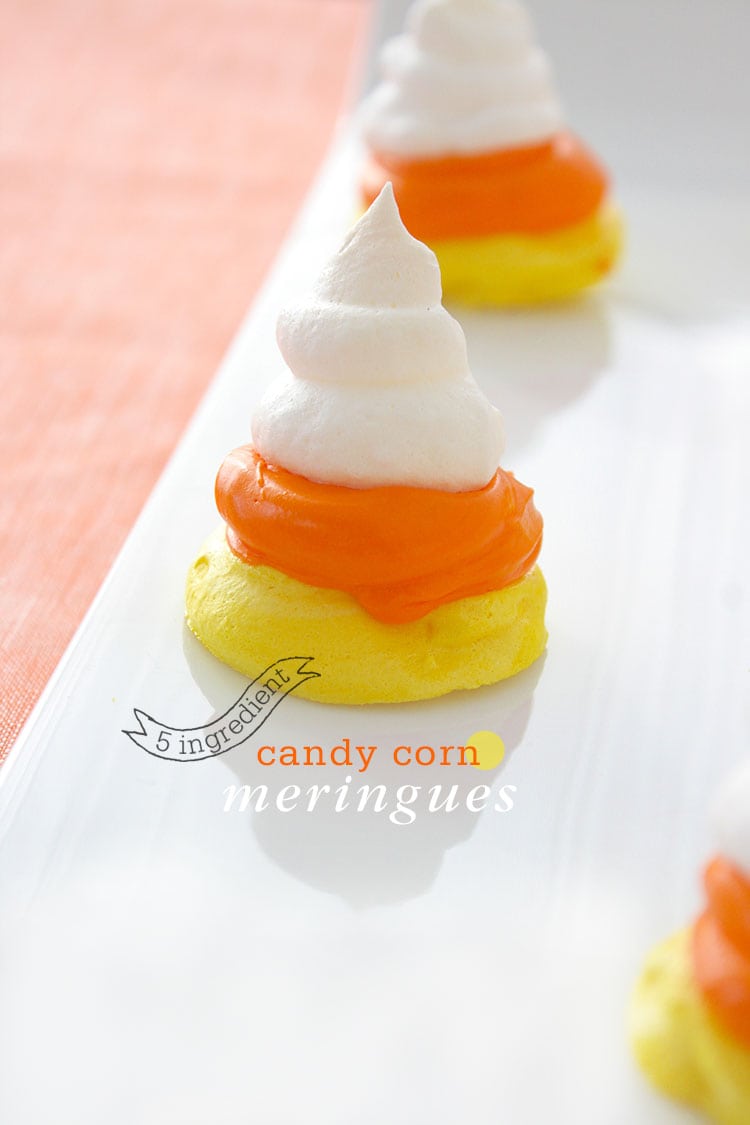 Meringue sandwich cookies are my lazy-girl answer to French macarons—which I adore and wish I had the patience to make from scratch but they're super labor intensive! Instead of struggling with almond flour and perfectly piped circles, this 5 ingredient recipe is straightforward and very forgiving. Whip up a simple meringue for the candy corn "bases" and "tops," then fill with store-bought frosting tinted orange. If you're willing to splurge on 1 extra ingredient, fold ¼ teaspoon pumpkin pie spice into the frosting to make pumpkin pie flavored cookies. If you'd rather make your frosting from scratch, I really love this Quick Buttercream Frosting recipe via Food Network.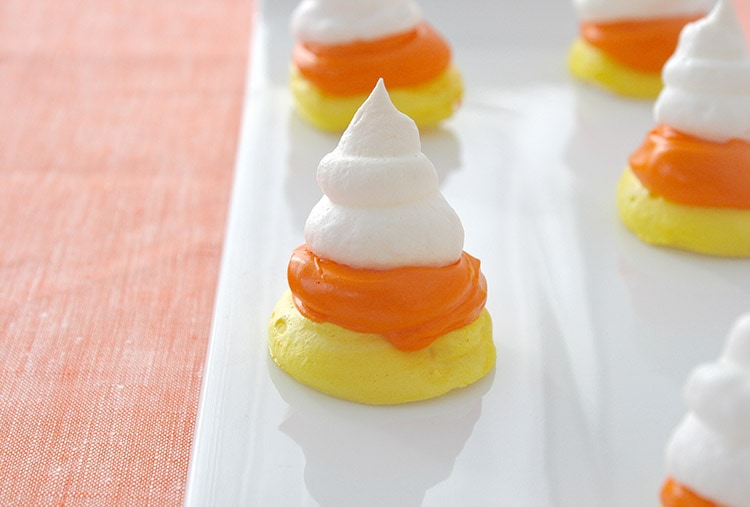 Oh! Quick tip: You can make the meringues up to 4 days ahead. Just store in an airtight container at room temperature and fill right before serving (the frosting will eventually soften the meringue). Here's how you make 'em!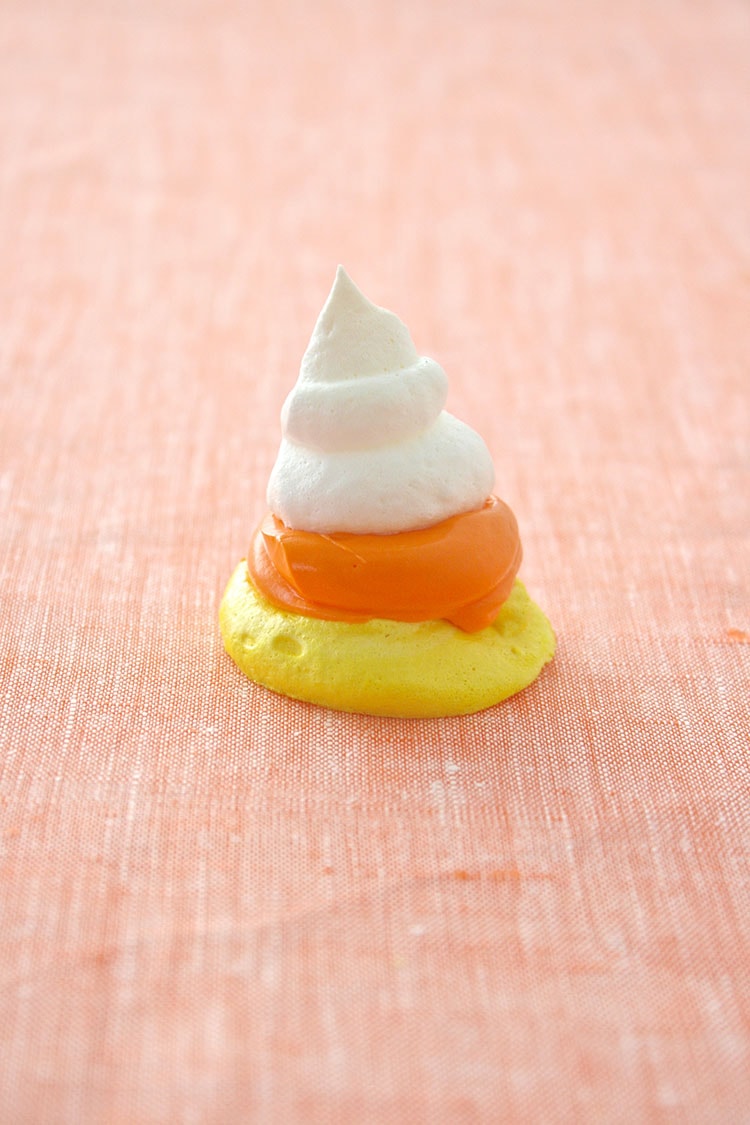 photos by Erin Phraner
Candy Corn Meringue Sandwich Cookies
Makes: about 2 dozen
3 egg whites, at room temperature
¼ teaspoon cream of tartar
½ cup granulated sugar
1 cup store-bought vanilla frosting
Orange and yellow gel food coloring, for tinting
PANTRY STAPLE: Salt
Directions:
1. Preheat the oven to 250˚F. Line 2 baking sheets with parchment paper; set aside.
2. Beat the egg whites and a pinch of salt in a mixer fitted with the whisk attachment on medium speed until foamy, about 2 minutes. Add the cream of tartar. Increase the mixer speed to medium-high and slowly add the sugar, 1 tablespoon at a time. Continue to beat until stiff, glossy peaks form, about 6 minutes.
3. Transfer half of the meringue to a large bowl; fold in yellow food coloring using a rubber spatula until evenly tinted.Transfer white and yellow meringue to 2 gallon-size resealable plastic bags. Snip 1 corner of each bag.
4. Pipe yellow circles on 1 prepared baking sheet, about 1 inch apart. Pipe small white cones, about 1 inch apart, on the other prepared baking sheet. Bake meringues (white cones on the bottom rack) 1 hour, then turn off the oven and let the meringue dry inside for 2 more hours.
5. Tint the vanilla frosting using the orange food coloring; transfer to a resealable plastic bag and snip the tip. For each cookie, pipe a dollop of orange frosting on 1 yellow circle base. Top with 1 small white cone and press down gently to make 1 candy corn–shaped cookie.