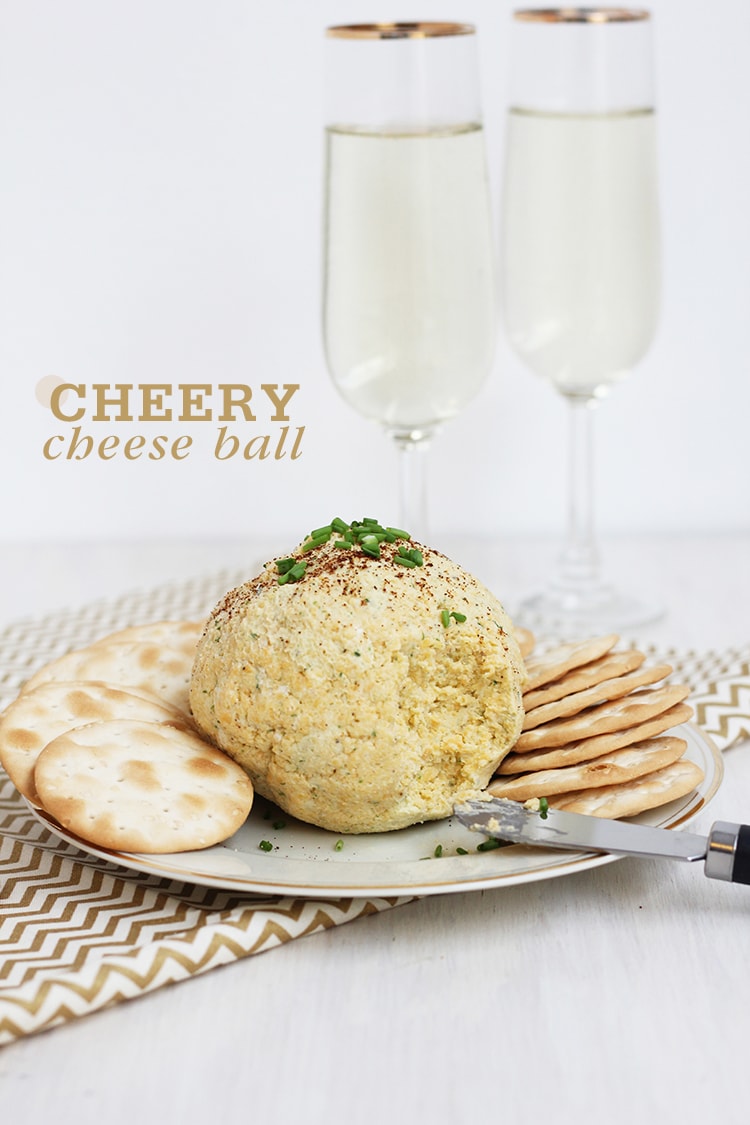 The holidays aren't quite over yet so put those resolutions aside for one more night and lets celebrate New Years Eve with cheese and champagne! I have the perfect last minute appetizer that you can whip up in a flash, just before your guests arrive.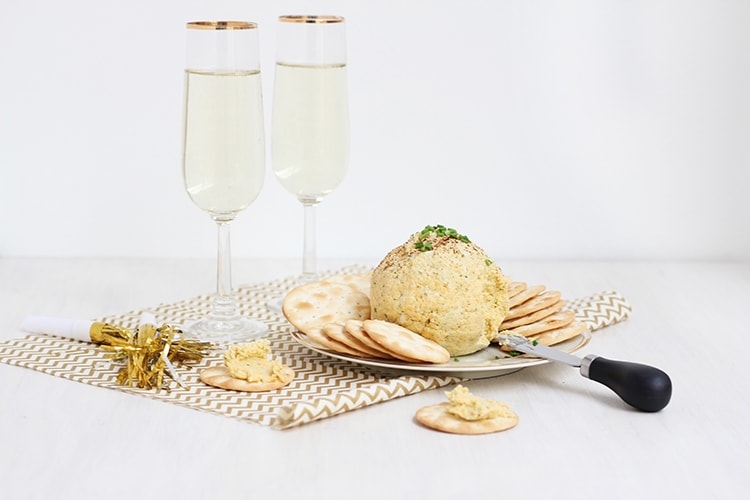 We all have holiday memories of Port Wine Cheese Balls. Those shockingly pink, wine flavored, processed cheese balls from our childhood. Heck, I've had cravings for that stuff even as an adult! Well, this Cheery Cheddar & Garlic Cheese Ball is like the sophisticated, homemade version of that old favorite but way, way tastier!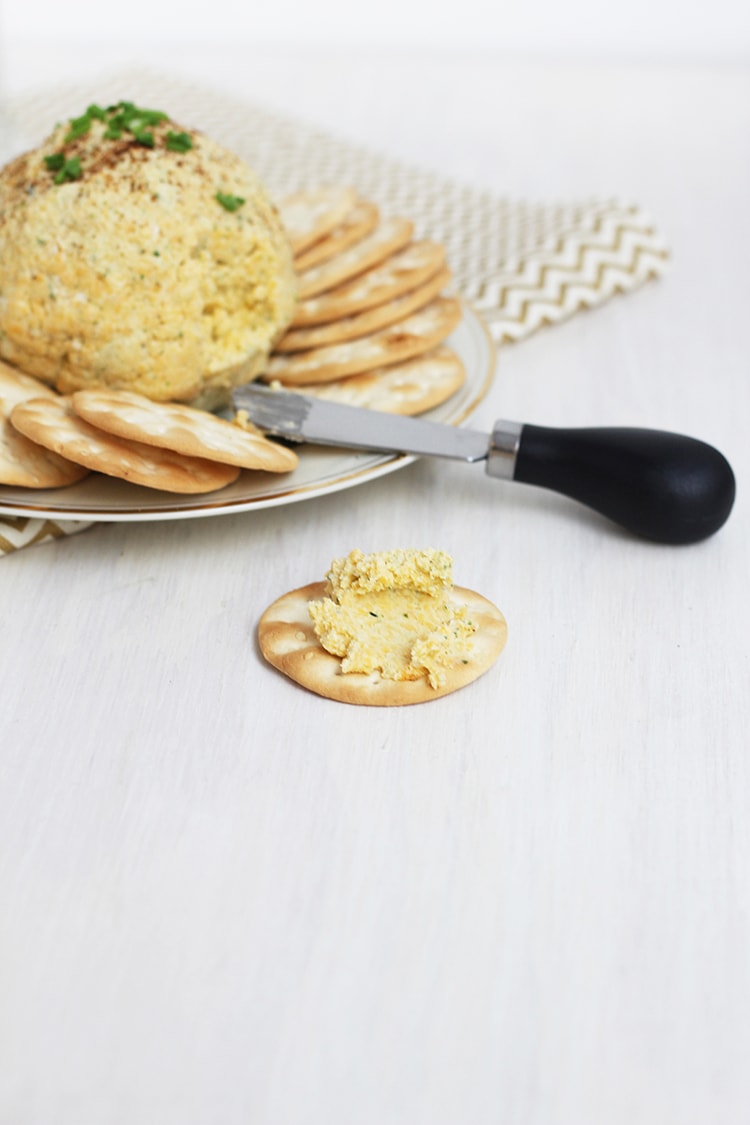 Recently, Vons shared this recipe with me and I was excited to try it. Paired with a glass of ice cold, sparking champagne, you've got New Years Eve covered. This appetizer is simply shredded cheddar cheese blended with cream cheese, garlic, chives and spices, rolled up and served with crackers and a drizzle of red wine sauce if you are so inclined. This cheese ball is a thing of beauty to behold and to eat! Happy New Year!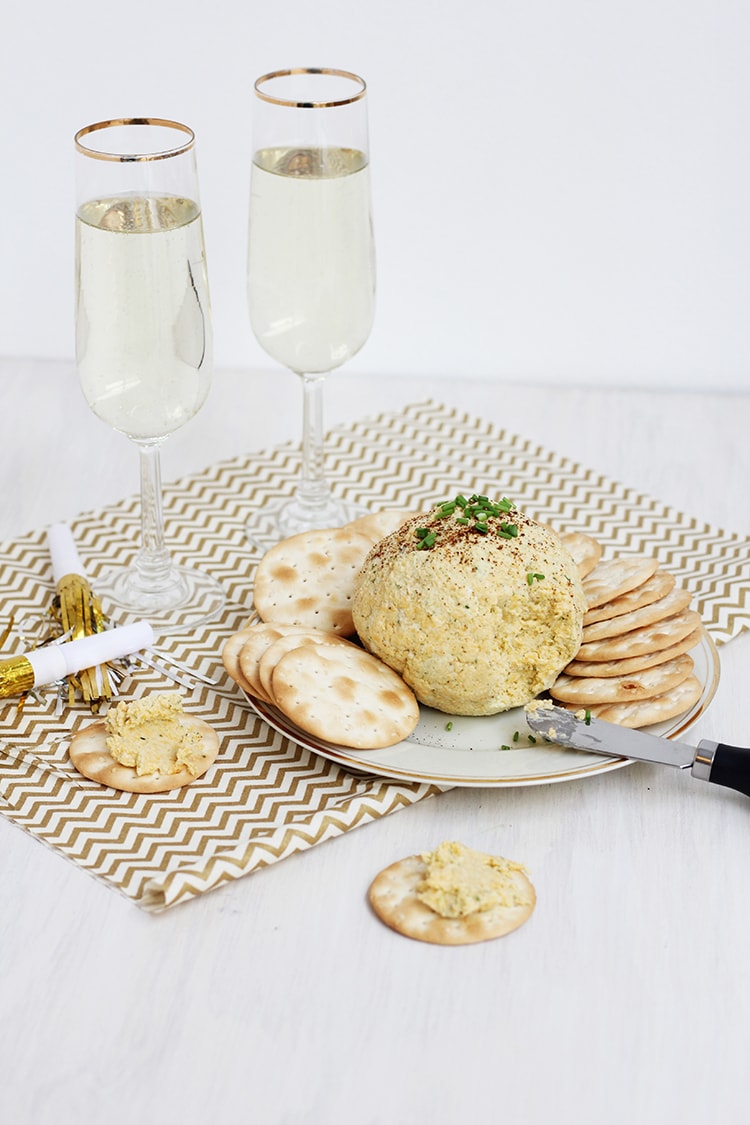 photos by Leah Bergman
For more New Year's Eve recipes, visit Von's website & Pinterest boards for lots of tasty inspiration! A couple of recipes I plan to try: this Zesty Holiday Dip and these little Upside-Down Cakes baked in mason jars. Yum!
[yumprint-recipe id='54'] Disclosure: This post was sponsored by Safeway. Thank you for supporting the sponsors that allow me to create delicious content on Freutcake!