Can we all agree that Mondays are the worst? And while I have you agreeing with me on stuff…anyone else agree that this summer is entirely too hot and that it's time for fall? No? Am I the only one? Ok, well moving right along, how about some Cherry Crisp?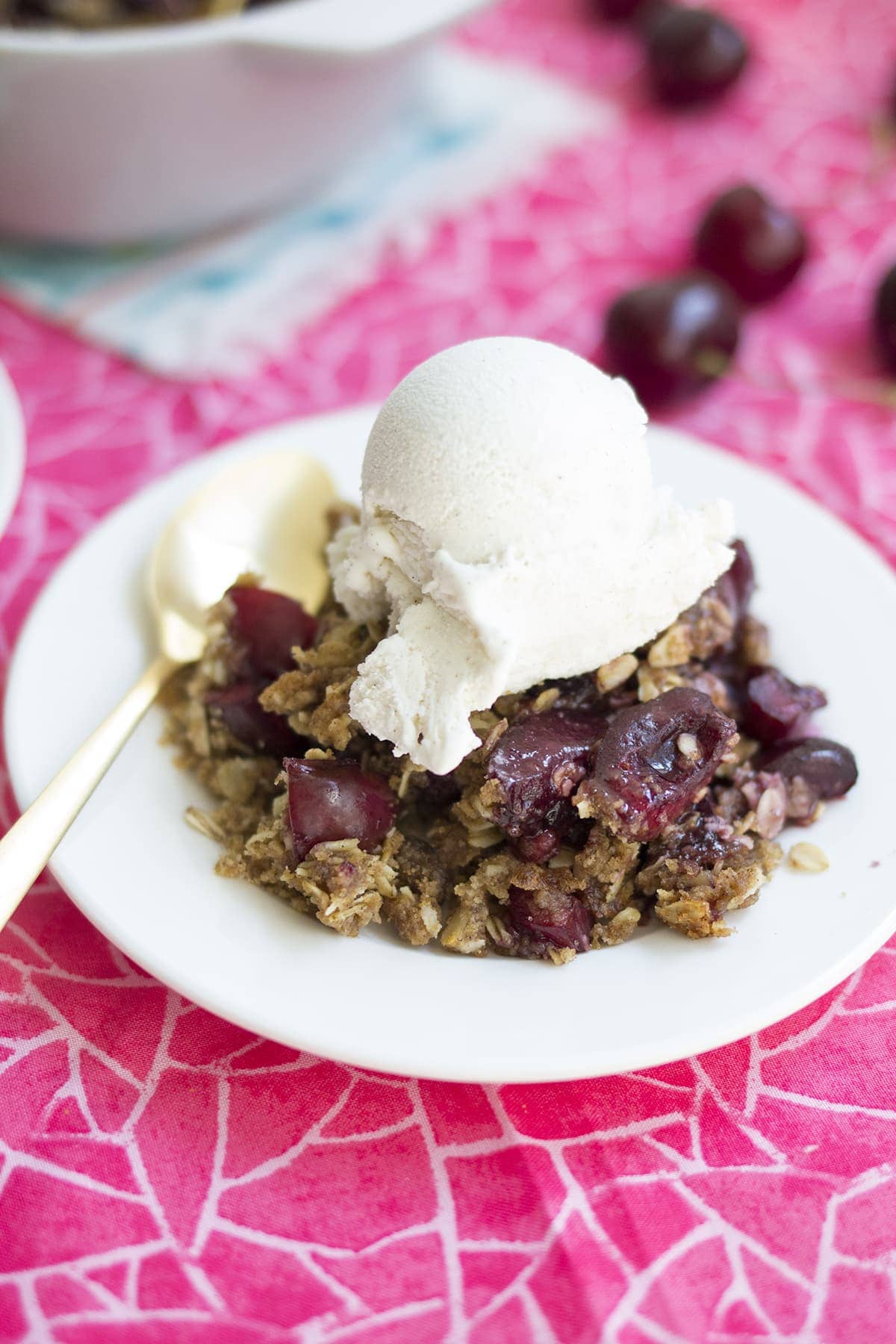 This recipe is the best of summer but also makes you long for cooler days and cozy sweaters with it's cinnamon and nutmeg crumble crust. If you follow me on Snapchat you probably saw me make this Cherry Crisp Sunday afternoon while Jason took the twins to the park and I had a wee bit of rare (baking) alone time.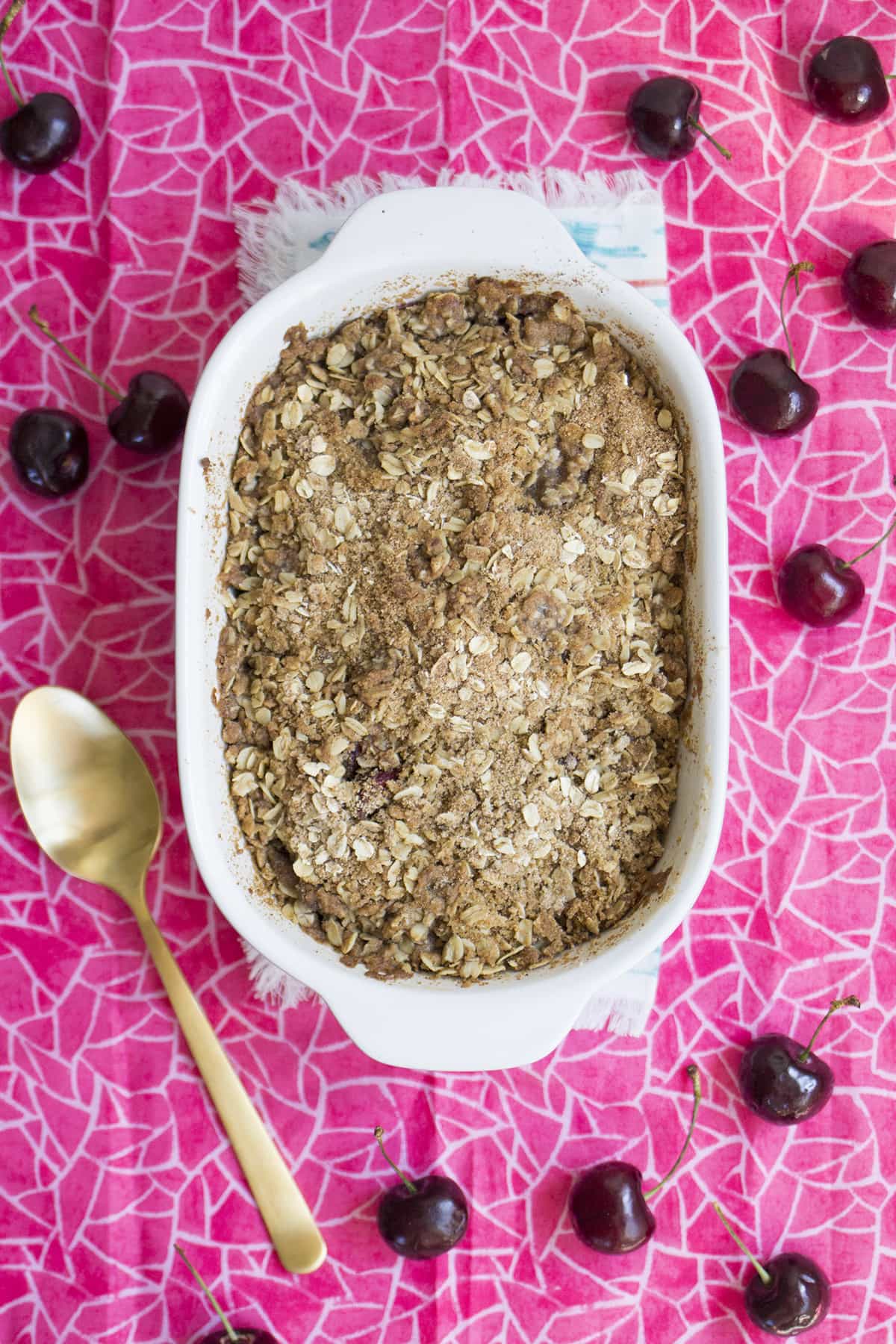 It doesn't get much easier than seven ingredients popped in a buttered baking dish and baked for 30 minutes. Thank goodness because this heat plus my Mommy brain makes it down right impossible to focus on much more than that these days.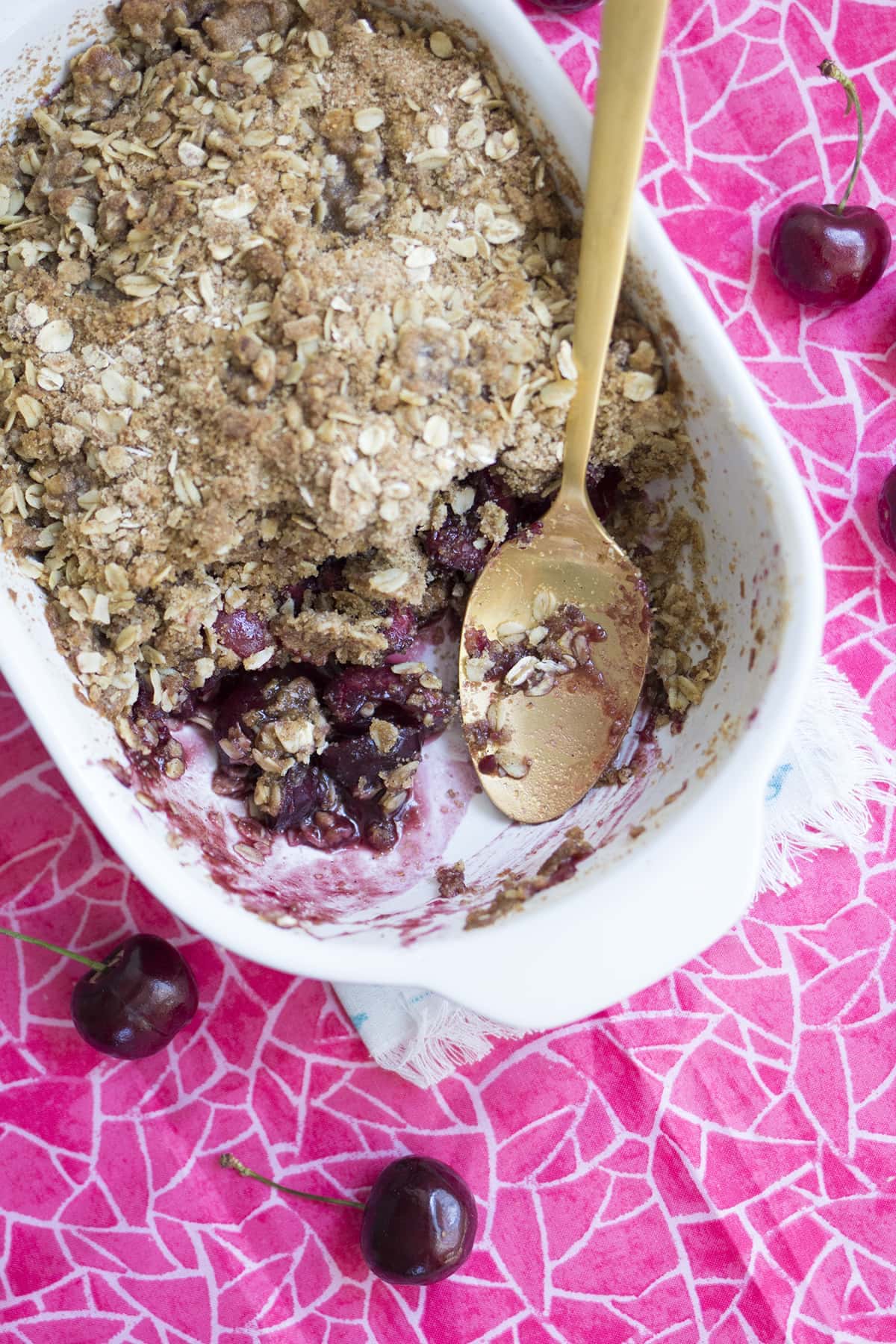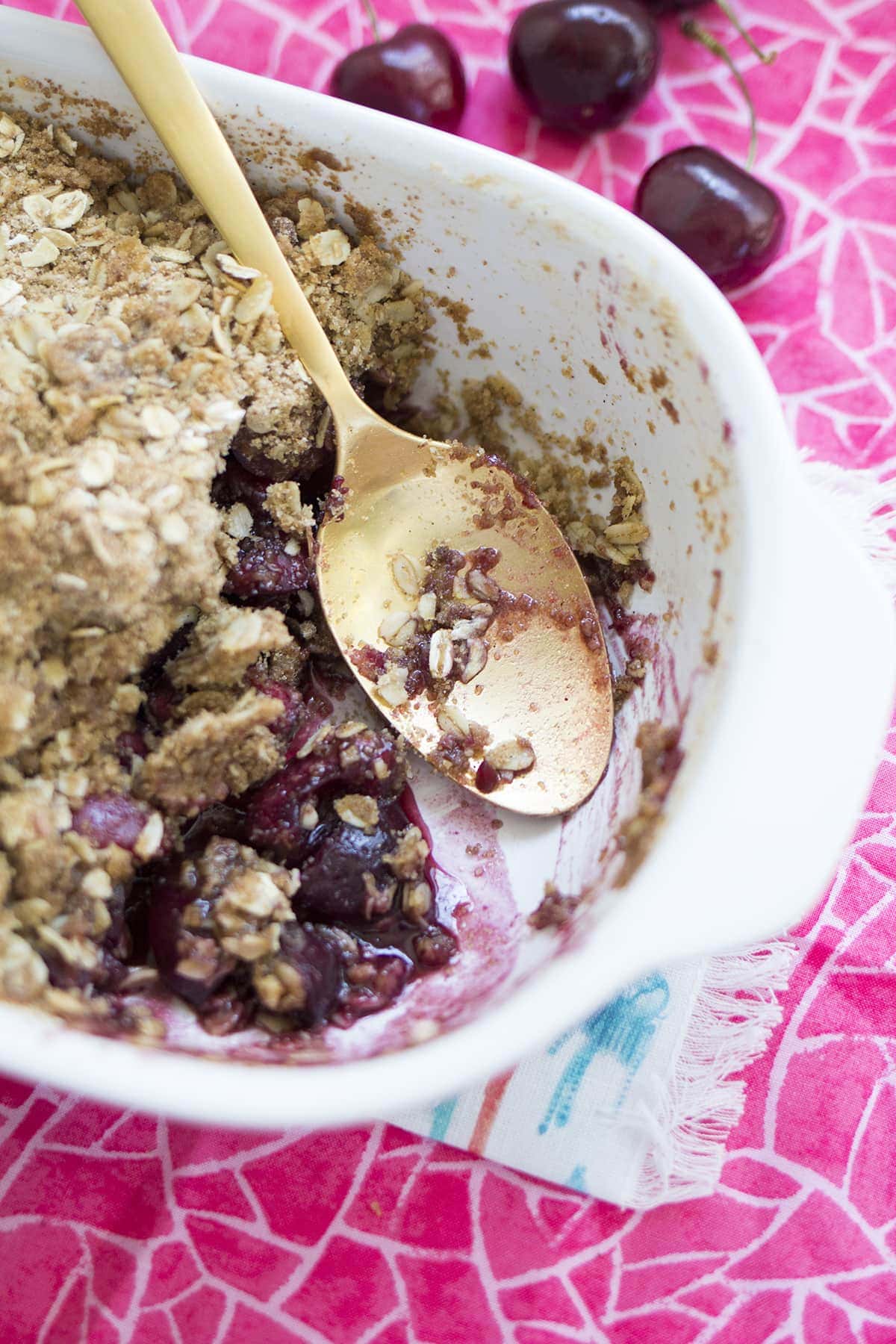 Did you see the part (on Snap) where I forgot the name of my pastry cutter and referred to it as my ninja blade? Hiya! Mommy needs a nap…and more crisp with lots of vanilla bean ice cream slowly melting on top.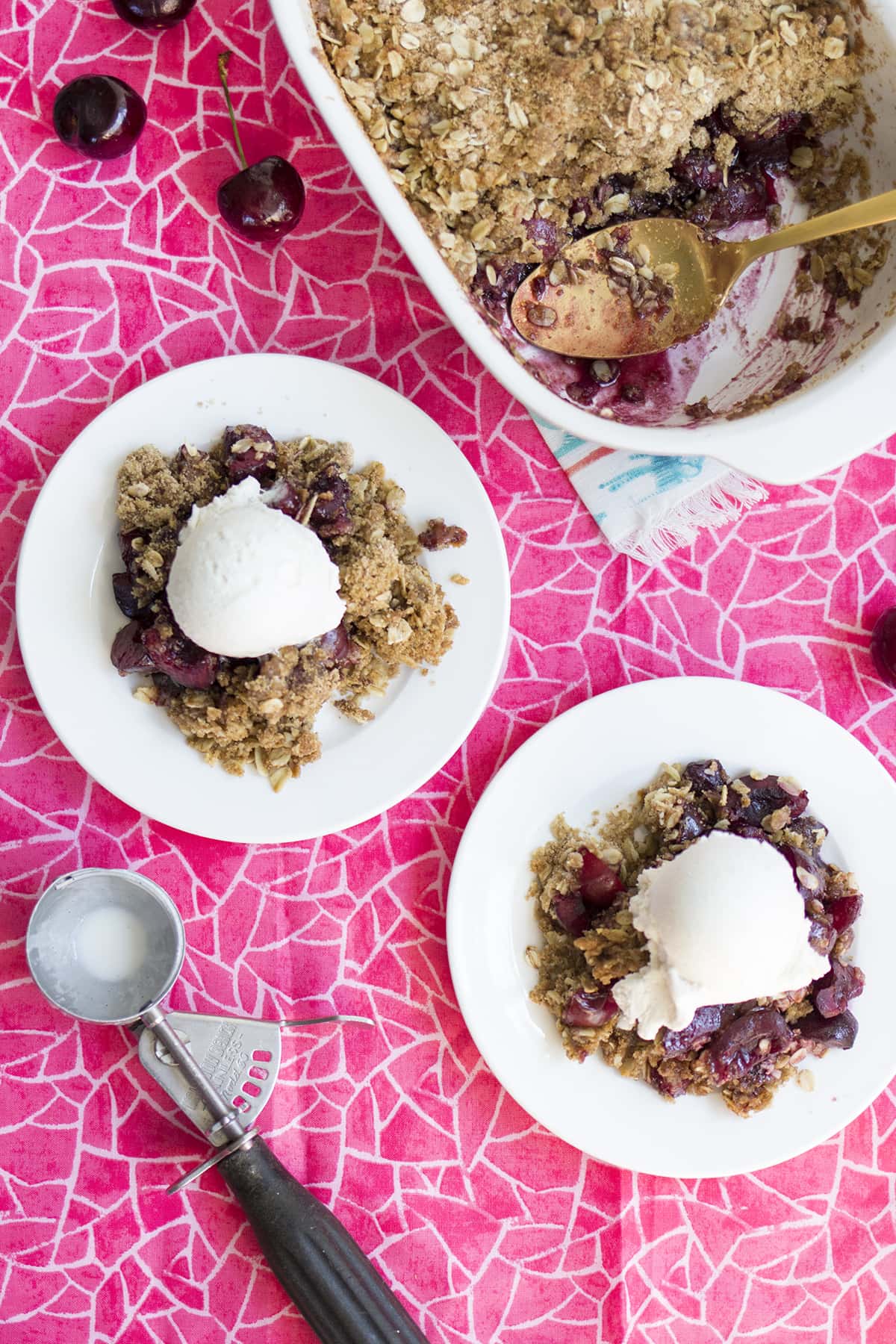 Next weekend I might make it again with blueberries...because it's seriously that easy, and because I want my house to smell like butter and cinnamon every weekend. Now if only I could make this Monday turn back into Sunday we would be golden. Crisp anyone?
[yumprint-recipe id='144']Save