Honestly, I'm not great about eating weekday breakfast. My daily routine includes making a big breakfast for the babies and then snacking on a few berries or the scraps of their cold scrambled eggs while I clean up and re-heat my coffee a few times. Ha! Glamorous, right? How many of you can relate? That's where Chia Berry Overnight Oats come in...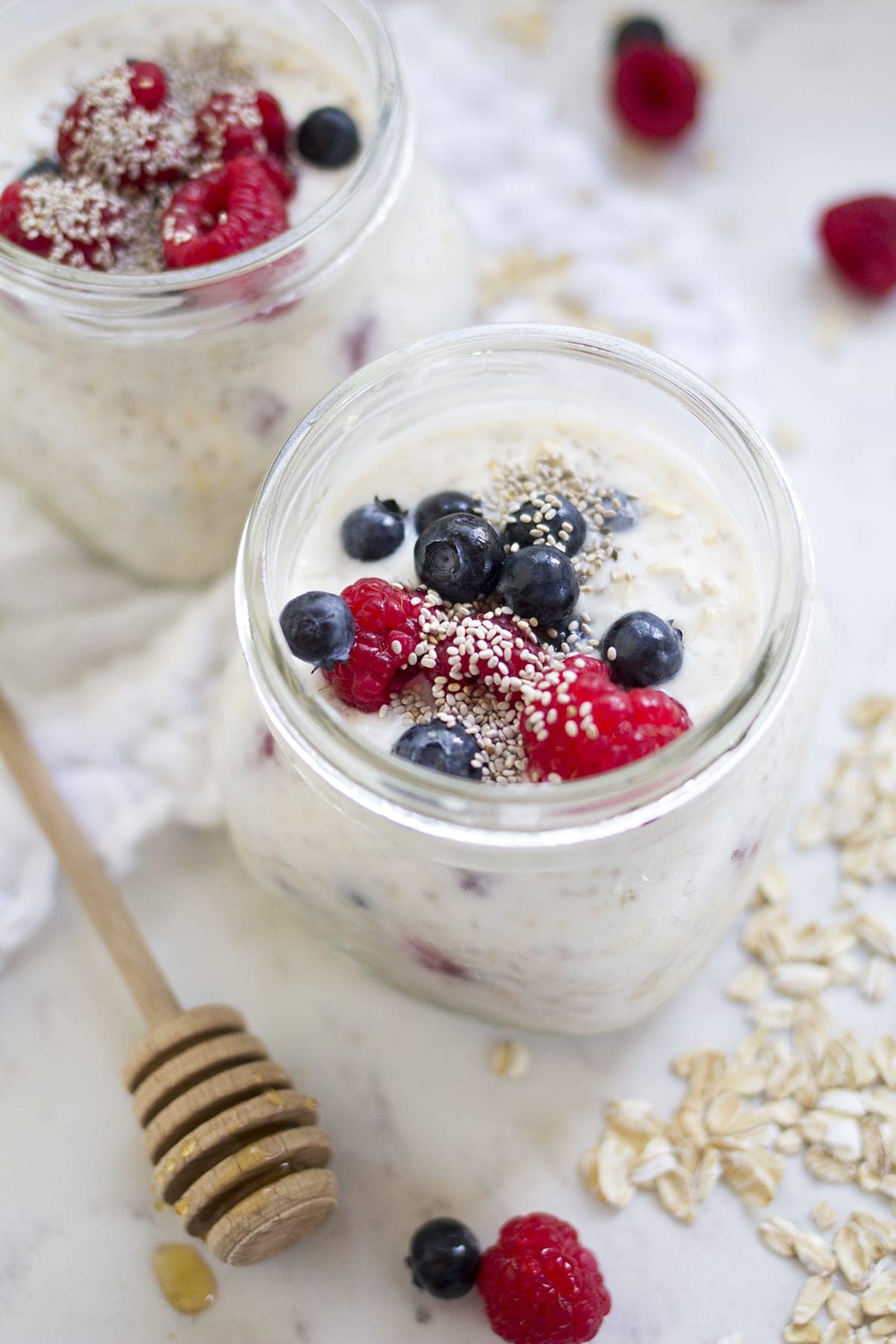 I'm all for weekday breakfast recipes that are healthy, filling, and can be made ahead. I mix up a couple of jars of these overnight oats after putting the babies to bed at night and in the morning breakfast is all ready for me. Add a few more fresh berries on top and a drizzle of honey or maple syrup and breakfast is served. The perfect portable portion of oats and berries!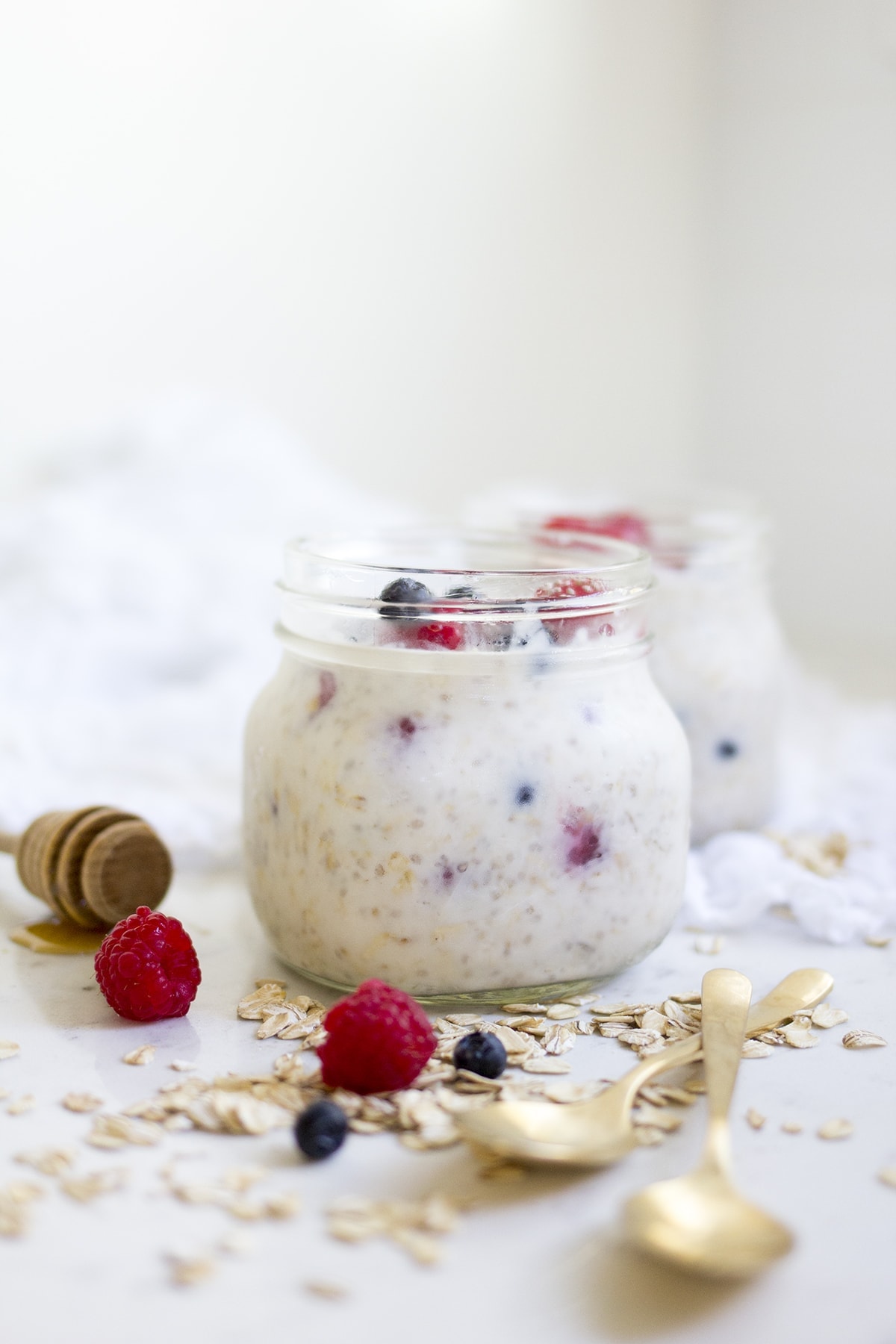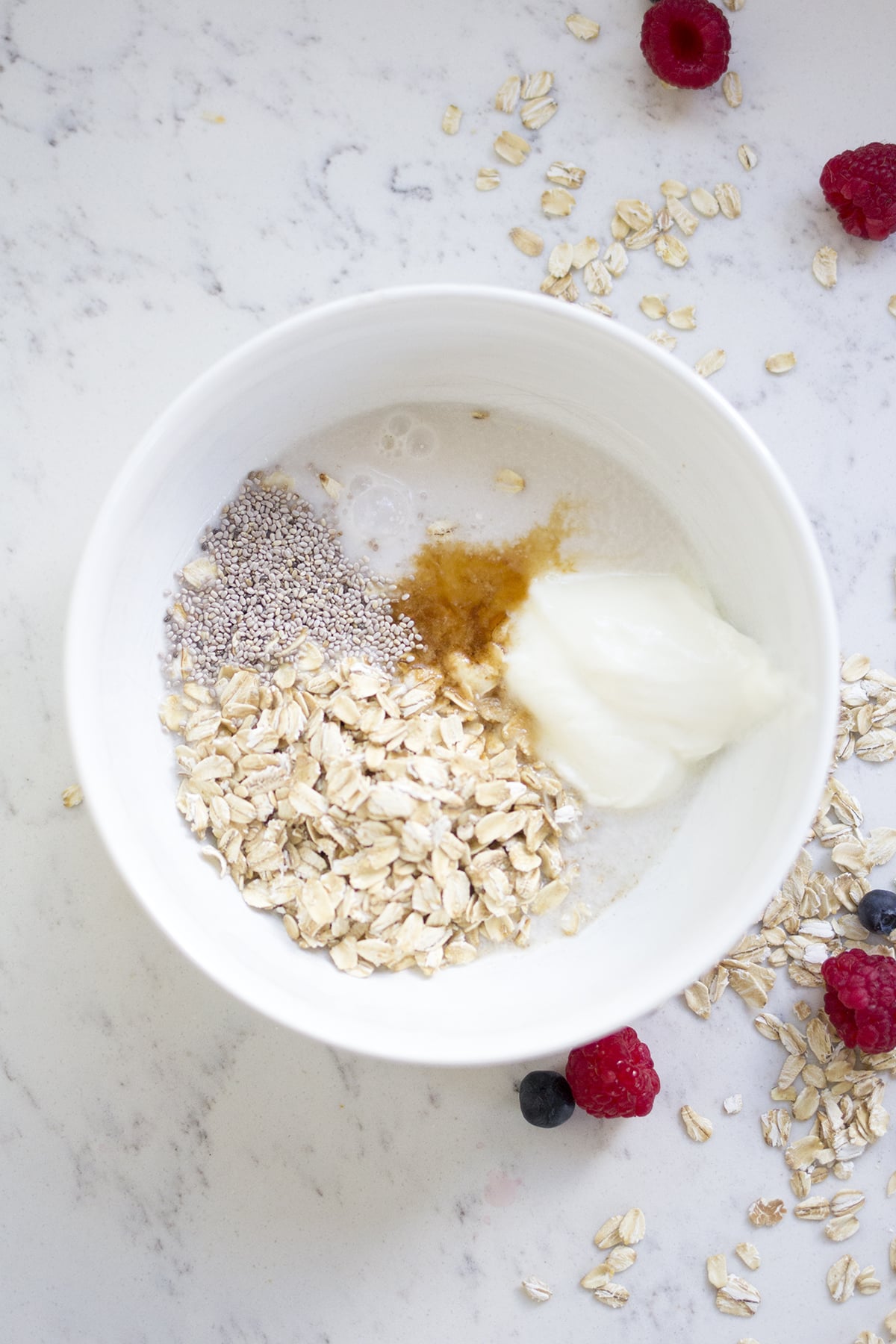 Of course the twins go crazy for these overnight oats too, and why shouldn't they? Oats, yogurt, almond milk, vanilla and berries, slightly sweet, creamy and delicious. It's totally loveable stuff. The chia seeds add extra fiber and protein to the mix and thicken up the milk into an almost pudding like consistency.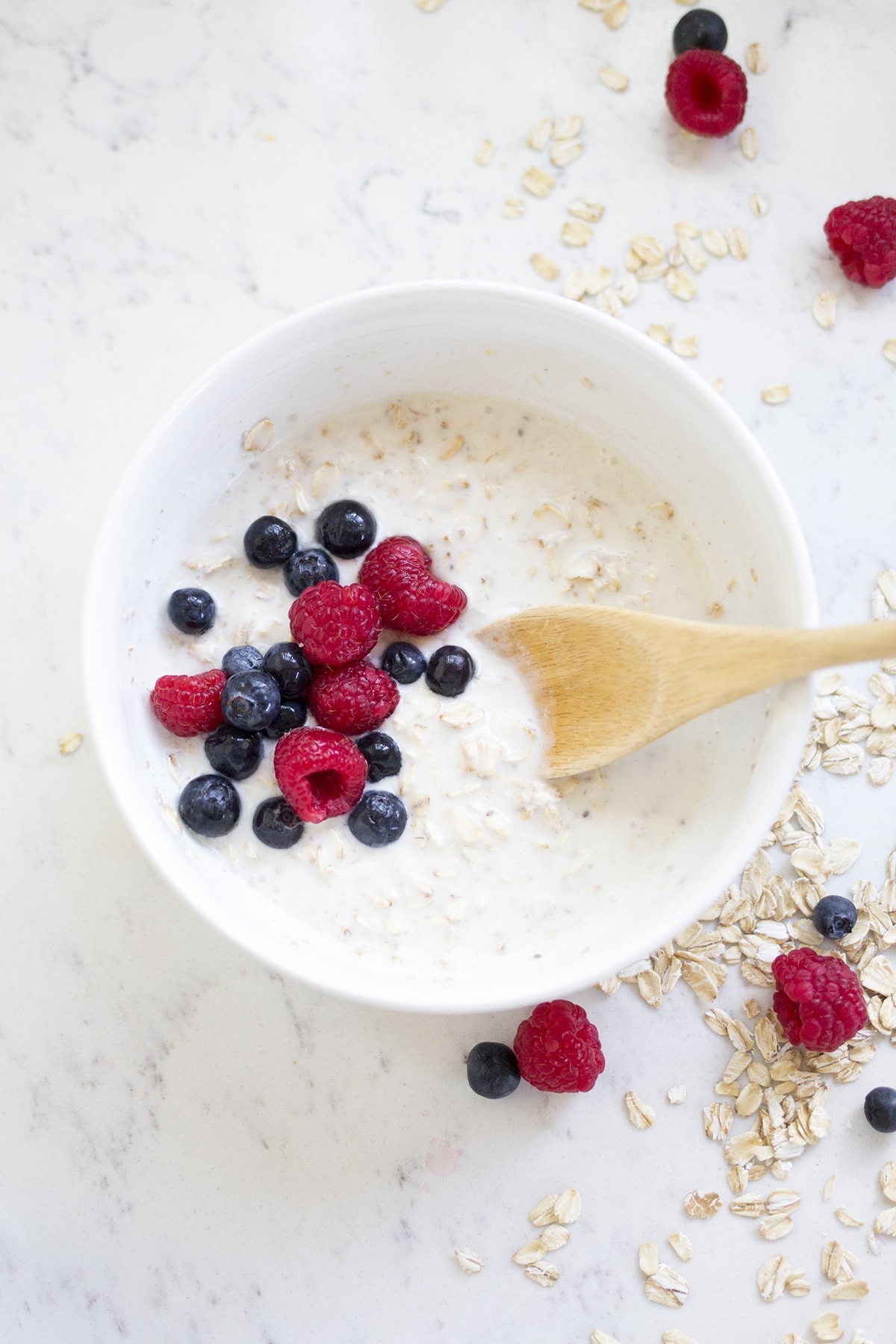 Plus the overnight oat flavor variations are endless! Mix in berries like I did or peanut butter or lemon zest, even a bit of cocoa powder for a chocolate version. Yum! Package your oats in a glass mason jar and chill them overnight in the fridge. So, who's making a batch tonight?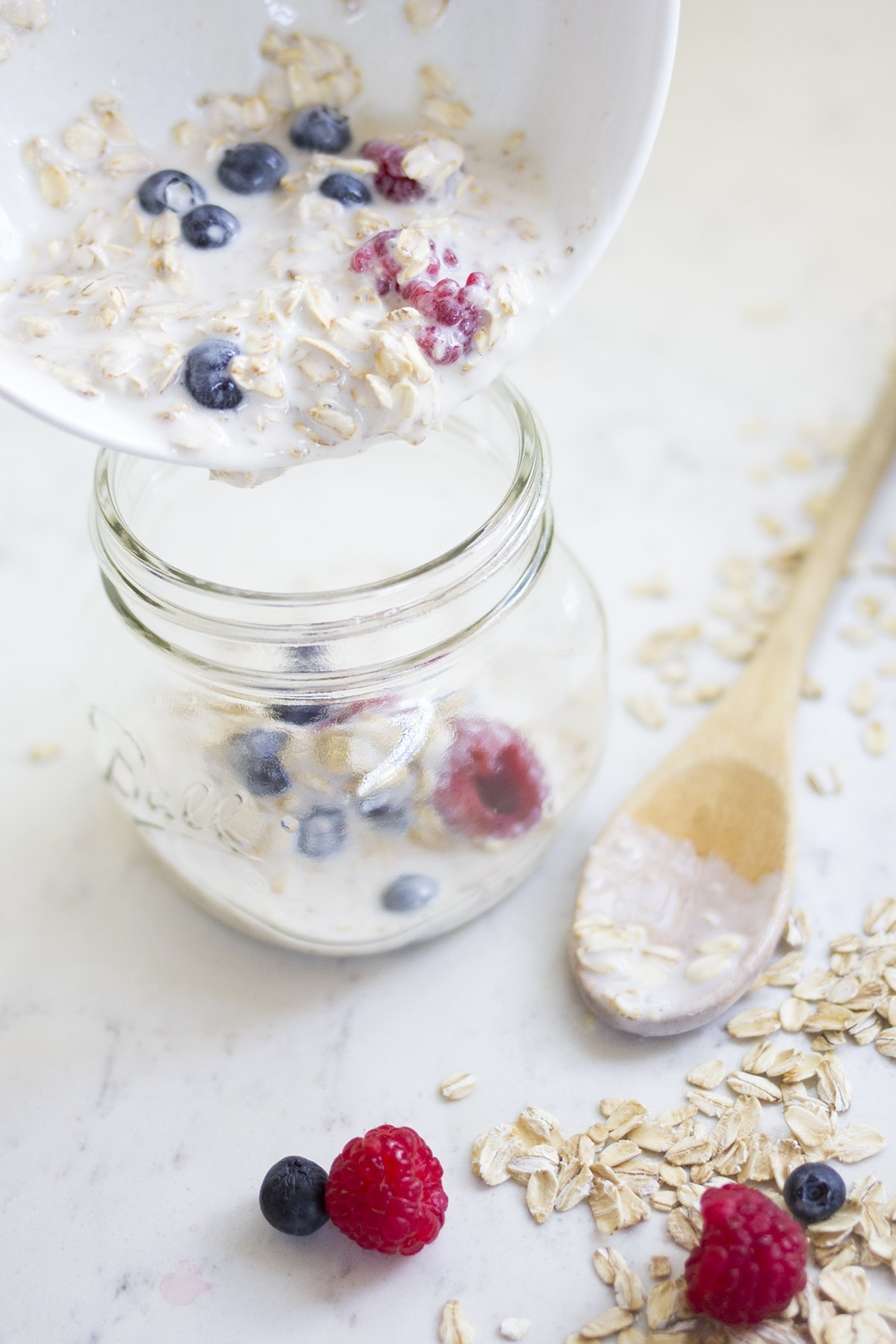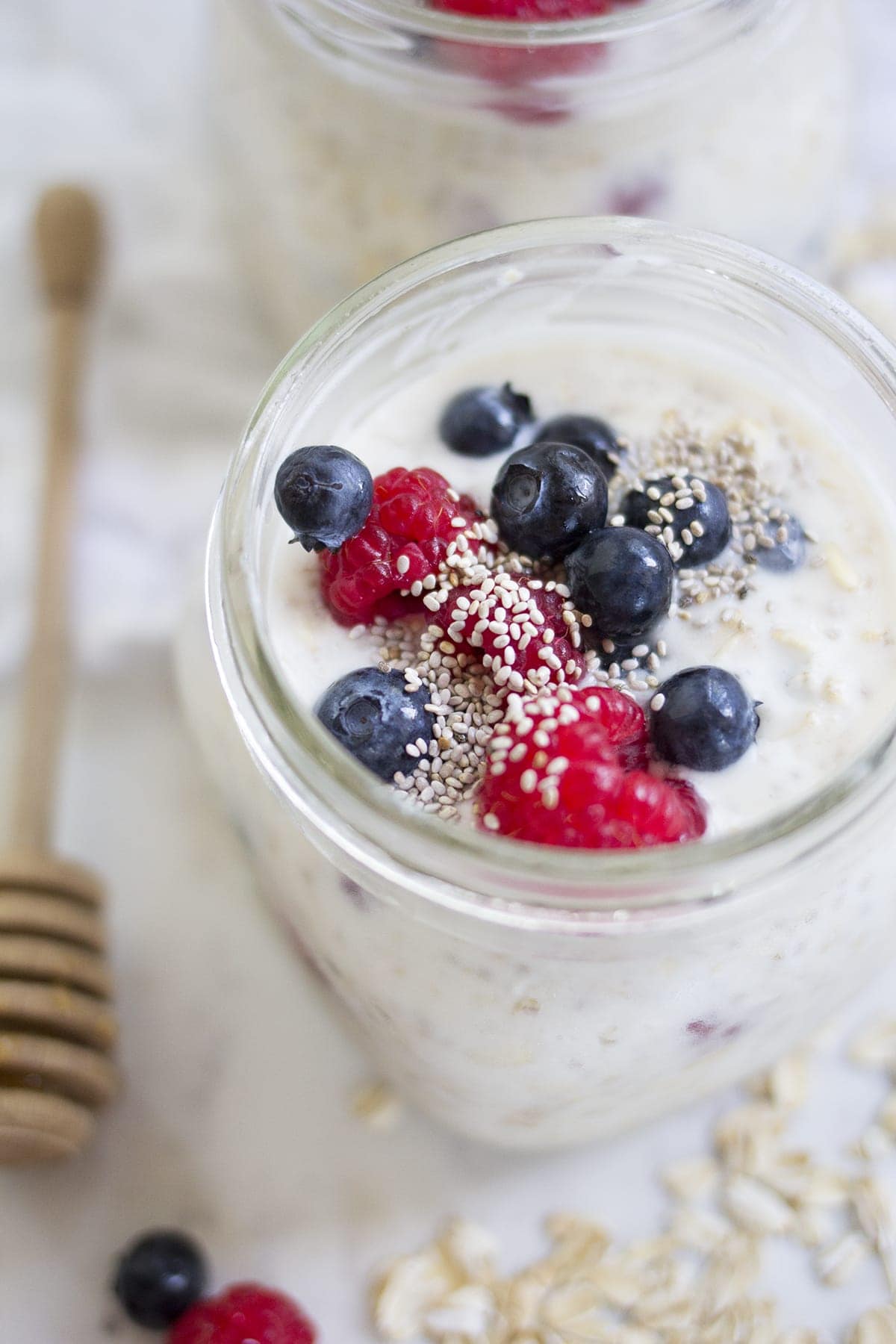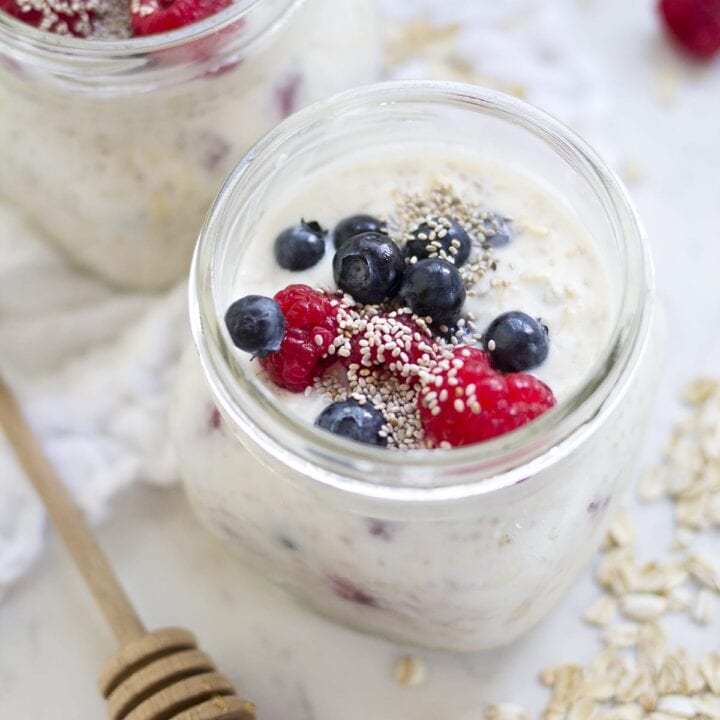 Chia Berry Overnight Oats
Creamy and healthy overnight oats.
Ingredients
½ cup almond milk
½ cup oats
¼ cup yogurt
1 tablespoon maple syrup
1 teaspoon chia seeds + more for on top
1 teaspoon vanilla extract
¼ cup mixed berries + more for on top
Instructions
In a bowl combine almond milk, oats, yogurt, maple syrup and chia seeds and vanilla extract. Stir to combine.
Fold in mixed berries and spoon into a glass mason jar. Cover tightly with a lid.
Store overnight in the refrigerator.
In the morning top with more fresh berries and a drizzle of maple syrup or honey (optional)
Save
Save
Save
Save
Save
Save
Save