When a friend has a birthday, it's only right that you make them Chocolate Chip Zucchini Bread. The best part about this recipe, aside from the fact that it's super simple to make, is that it makes not one but TWO loaves. One to gift and one to eat.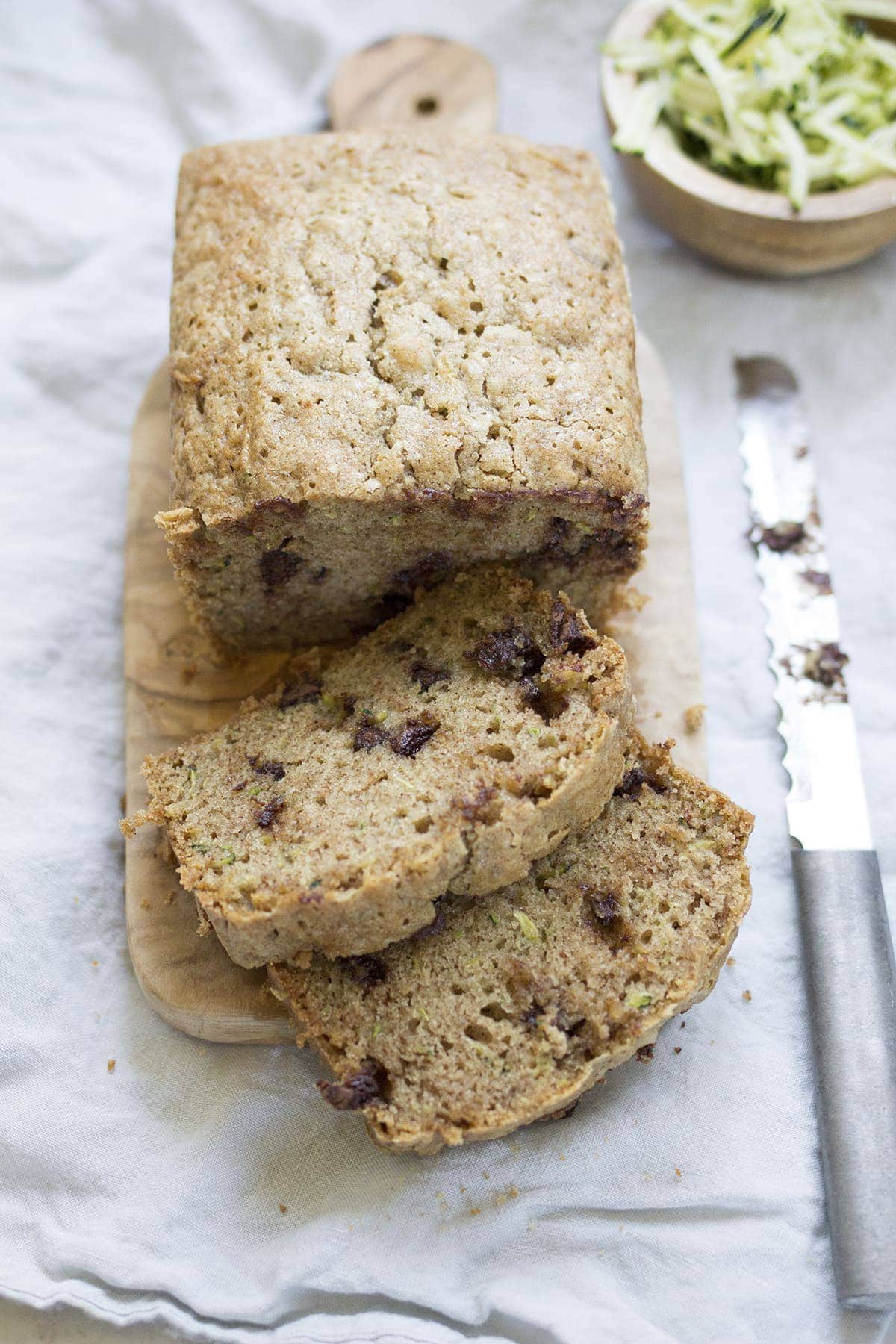 This zucchini bread recipe is a quick bread that I've been making for years and years. Honestly, I'm shocked that I've never shared it here. It's my go-to recipe anytime I have leftover zucchini. I've made it with walnuts, I've made it plain, and I make it with chocolate chips.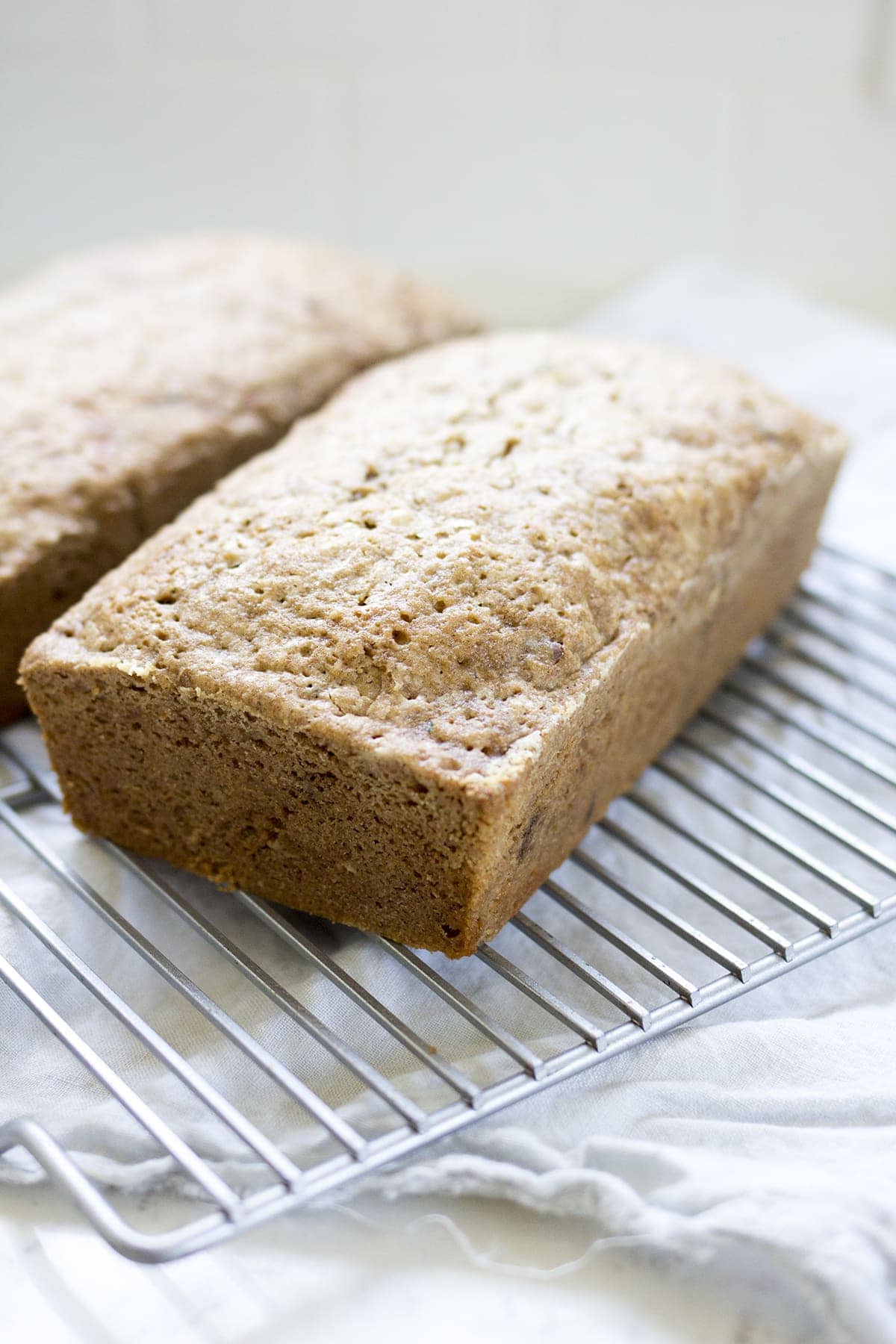 It looks very unassuming from the outside, doesn't it? Just your standard loaf of zucchini bread, but wait! Cut into it and it's riddled with chocolate chips. Ok, so maybe not totally riddled, loaded, teaming with chocolate, but you can always up the quantity if you want a super chocolatey loaf. I usually stick to one cup of chips and it's just enough.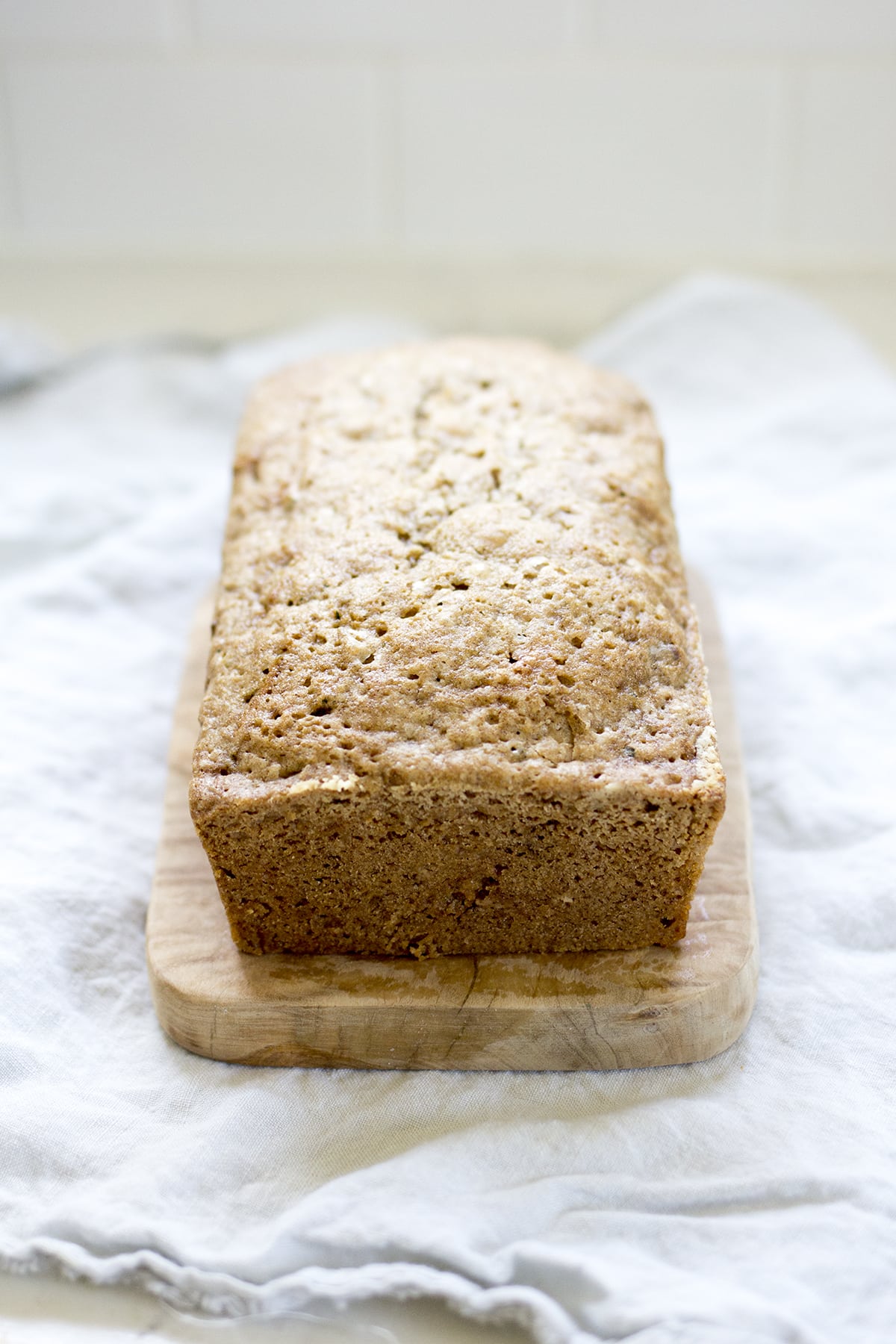 So, who's ready to slice into this beauty? Ah! Simple, moist, just a bit crumbly with bits of melty chocolate and all of that good hidden zucchini that makes you feel less guilty about having this for breakfast. Try it! It's a classic.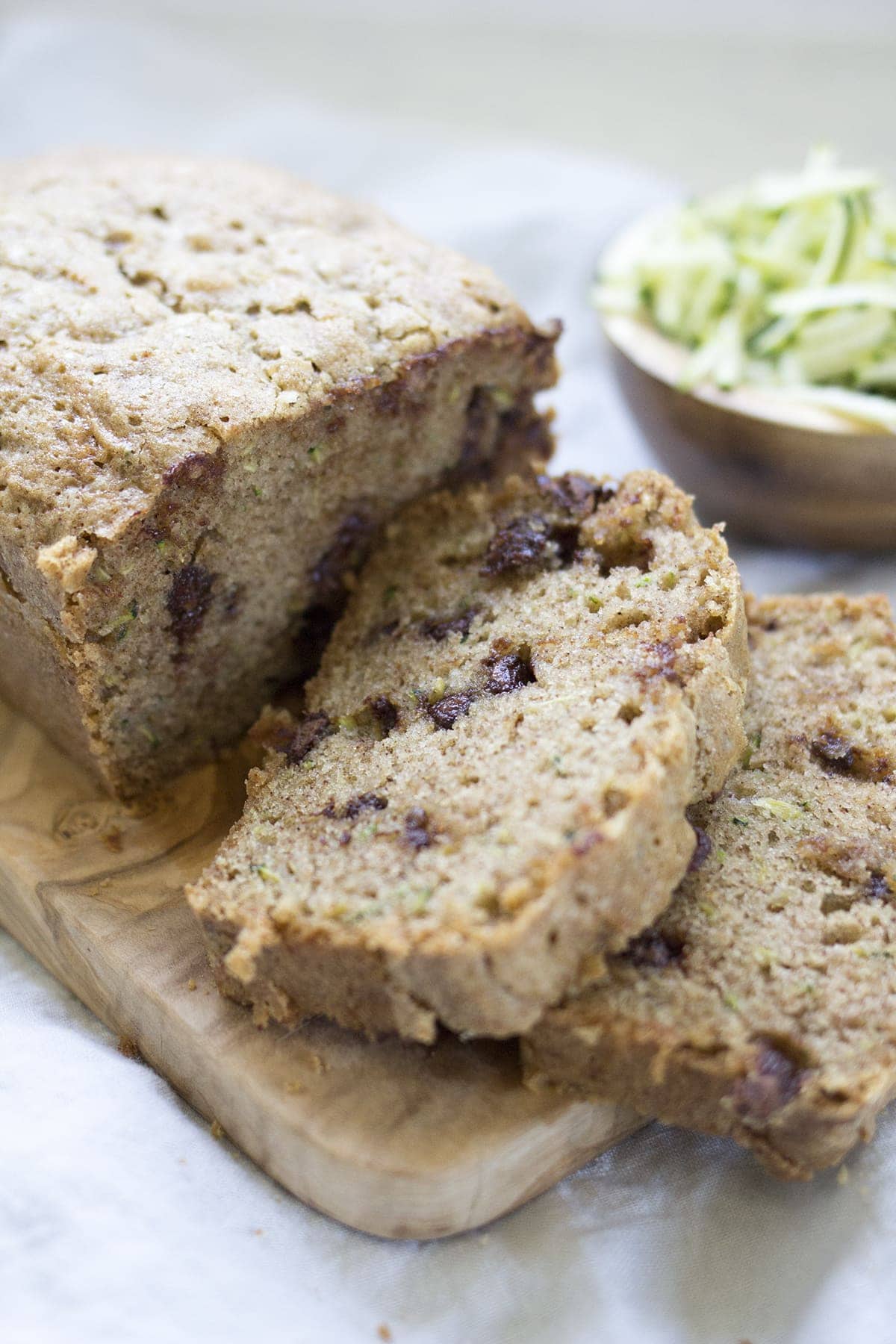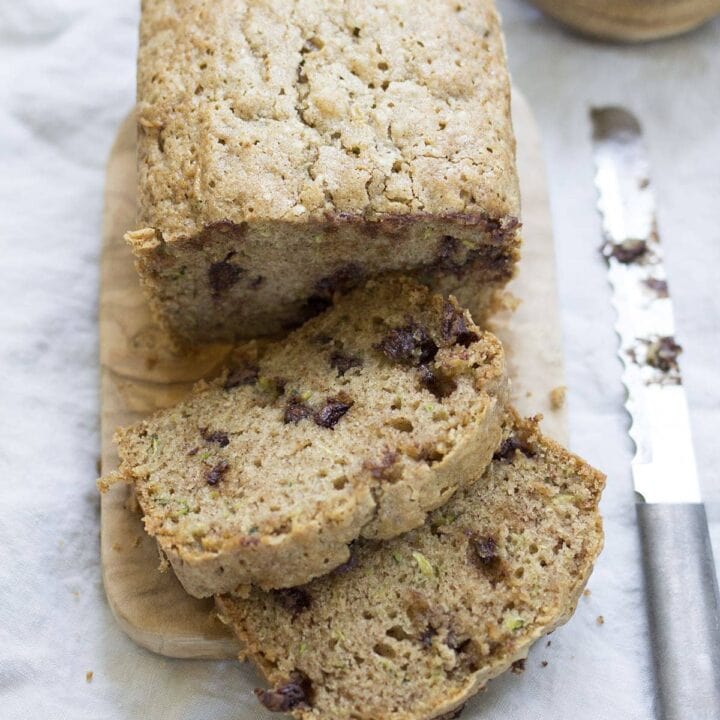 Chocolate Chip Zucchini Bread
Classic moist zucchini bread with chocolate chips.
Ingredients
3 cups all-purpose flour
1 teaspoon salt
1 teaspoon baking soda
1 teaspoon baking powder
3 teaspoons cinnamon
3 eggs
1 cup vegetable oil
2 ¼ cups sugar
3 teaspoons vanilla
2 cups grated zucchini
1 cup - 1 ½ cups chocolate chips or walnuts
Instructions
Preheat oven to 325 degrees and grease and flour two standard loaf pans.
In a bowl mix together flour, salt, baking powder, baking soda, and cinnamon.
In a separate bowl, beat eggs, oil, vanilla, and sugar with a whisk to cream and combine.
Add sifted ingredient to the wet mixture and beat well to combine.
Stir in zucchini and chocolate chips or walnuts until well distributed.
Bake 1 hour or until cake tester comes out clean 50-60 minutes.
Cool on a rack for 20 minutes in pan before removing to a cooling rack to cool completely.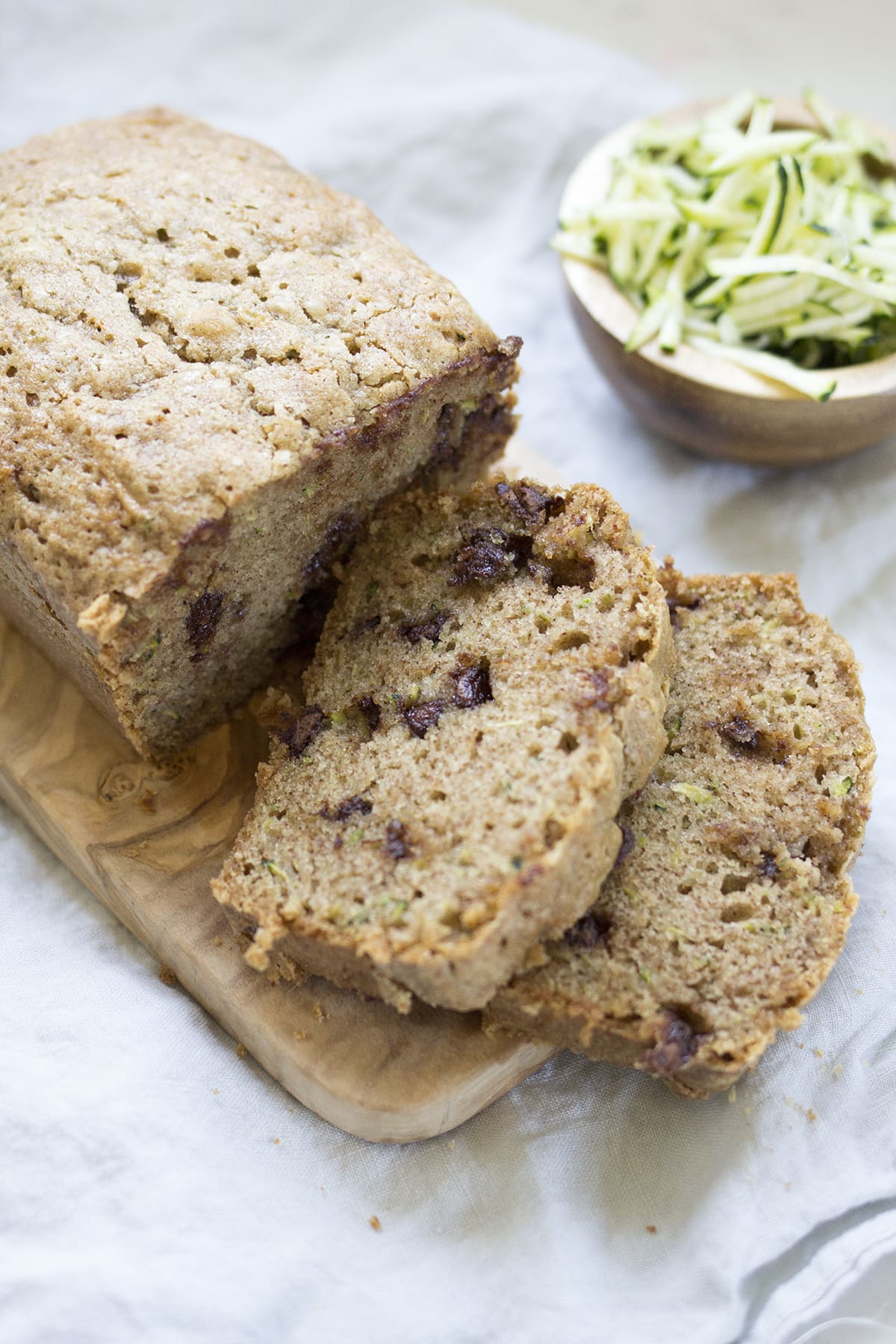 Save
Save
Save