Have you ever attempted to crack open a young coconut at home? Well, let me tell you...it is not an easy, or necessarily safe, task. If you follow me on Instagram, you probably remember my mini-coconut massacre last week that resulted in a few choice words, a butcher knife, and a morning spent hacking away at an innocent little coconut. The chorus to "Love Lockdown" by Kanye West floating through my head mingled with frustration and coconut resentment until I finally succeeded in opening it 30 minutes later.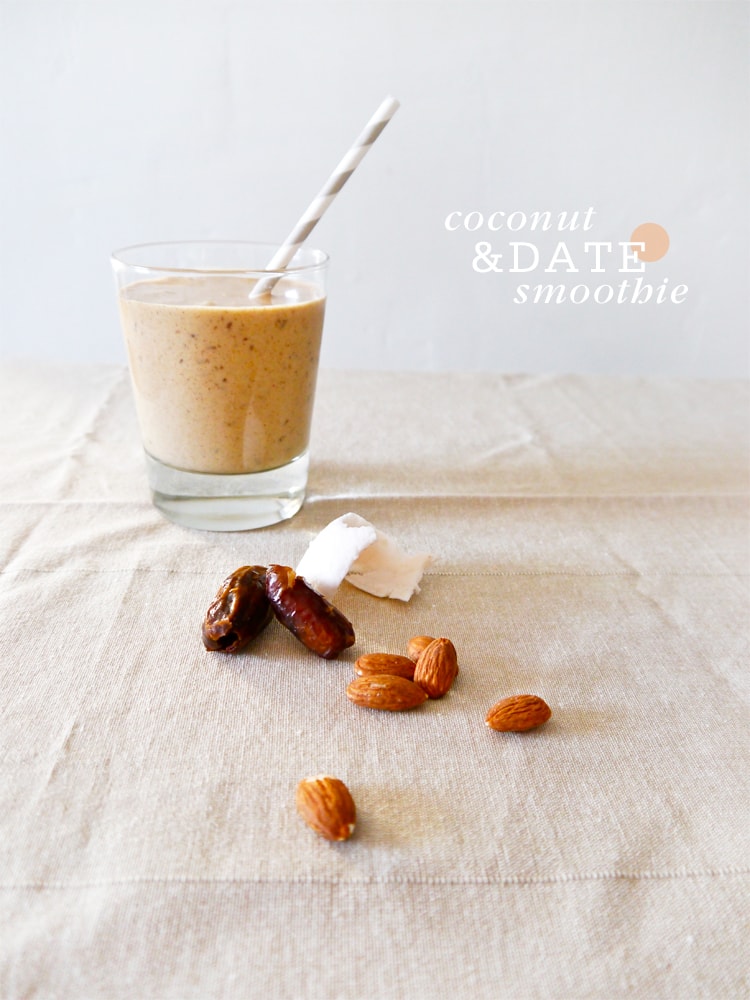 To reward myself I blended up a Coconut Date Breakfast Smoothie. Sweet and sticky dates, fresh coconut meat, almond butter, coconut water and cinnamon. It's so simple, so exotic, and worth learning how to open one of those suckers.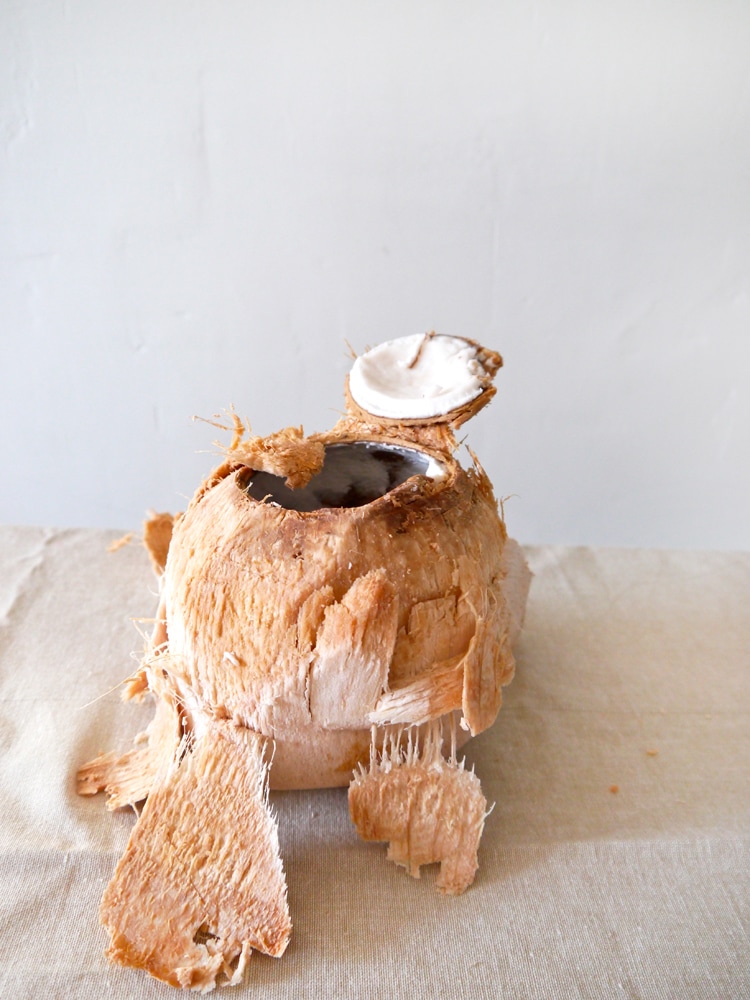 Photos by Leah Bergman
Coconut Date Breakfast Smoothie
1 cup coconut water
½ teaspoon cinnamon
6 dates
¼-1/2 cup coconut meat
2 tablespoon almond butter
Hand-full of ice
Directions:
1. Blend all ingredients except for the ice in a blender until combined.
2. Add ice and blend until smooth. Enjoy!
Note: Here's a a look at the proper way to crack a coconut. No hacking required. Stay safe my friends.