It's the most wonderful time of the year, it's holiday cookie baking time! One of my very favorite family traditions is the making of Christmas cookies. I come from a long line of Christmas cookie baking ladies on all three sides of my family. That's right, I have three sides of my family tree. My Grandma Elaine (Dad's side), My Grandma Shapop as I call her (Mom's), and my Grandma Charlotte (Step Mom's side) all are and were fabulous bakers. From traditional Christmas Fruitcake Cookies, to Sugar Cookies, and Nutty Filbert Cresents, my Grandmothers sure know a thing or two about cookies. continued…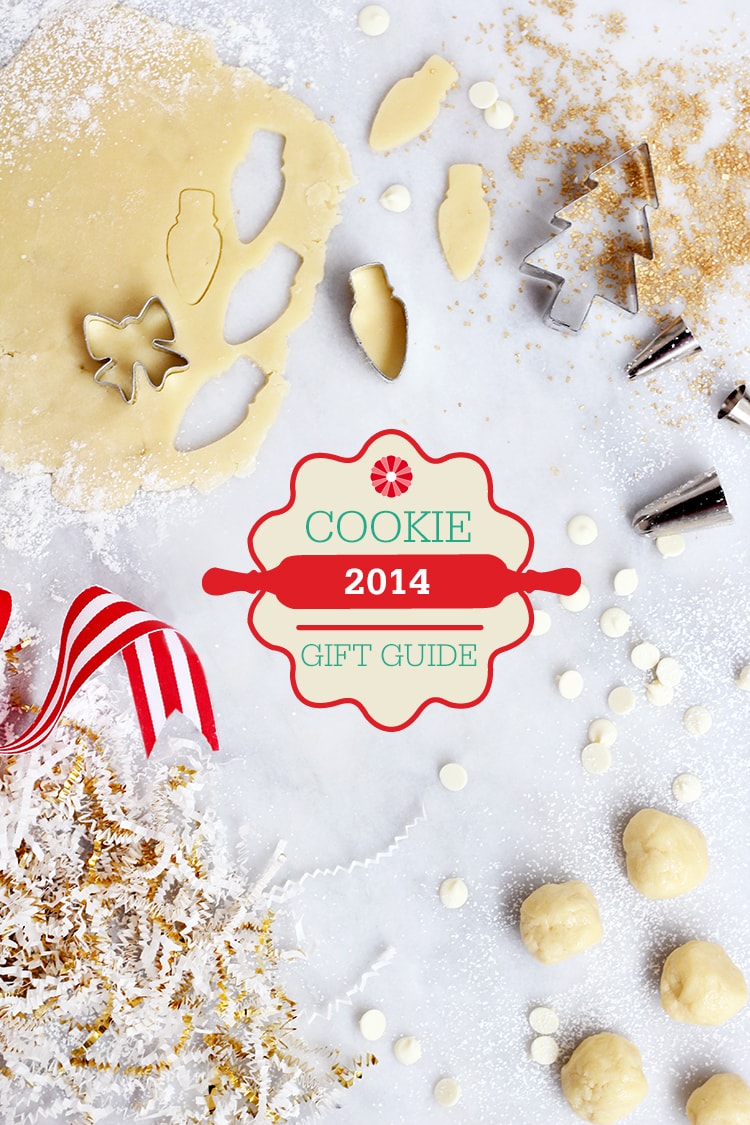 photo & graphics by Leah Bergman
So, this time of year, I feel it's only right and traditional that I carry on the cookie baking legacy. I love handing out tins of homemade Christmas cookies to family and friends. It's such a nice way to spread a little bit of holiday magic!
A couple of years back, I shared my first Cookie Gift Guide here on Freutcake and this year I'm starting that guide back up again with 4 weeks of holiday cookie recipes! Each week (starting tomorrow) I'll share a Christmas cookie recipe from my own recipe collection, perfect for gift giving, or leaving out for Santa. I promise, you won't want to miss even one recipe! So, do you bake cookies each year for Christmas? What are your favorite family cookies?
GET SOCIAL: If you make any of the cookies from this year's cookie guide, or holiday cookies of your own, make sure to share a picture on Instagram @freutcake #FreutcakeCookieGuide and it might be featured on my account!