Peanut butter blossom cookies paired with Leinenkugel's Berry Weiss Beer is the perfect beer and cookie pairing for a holiday party!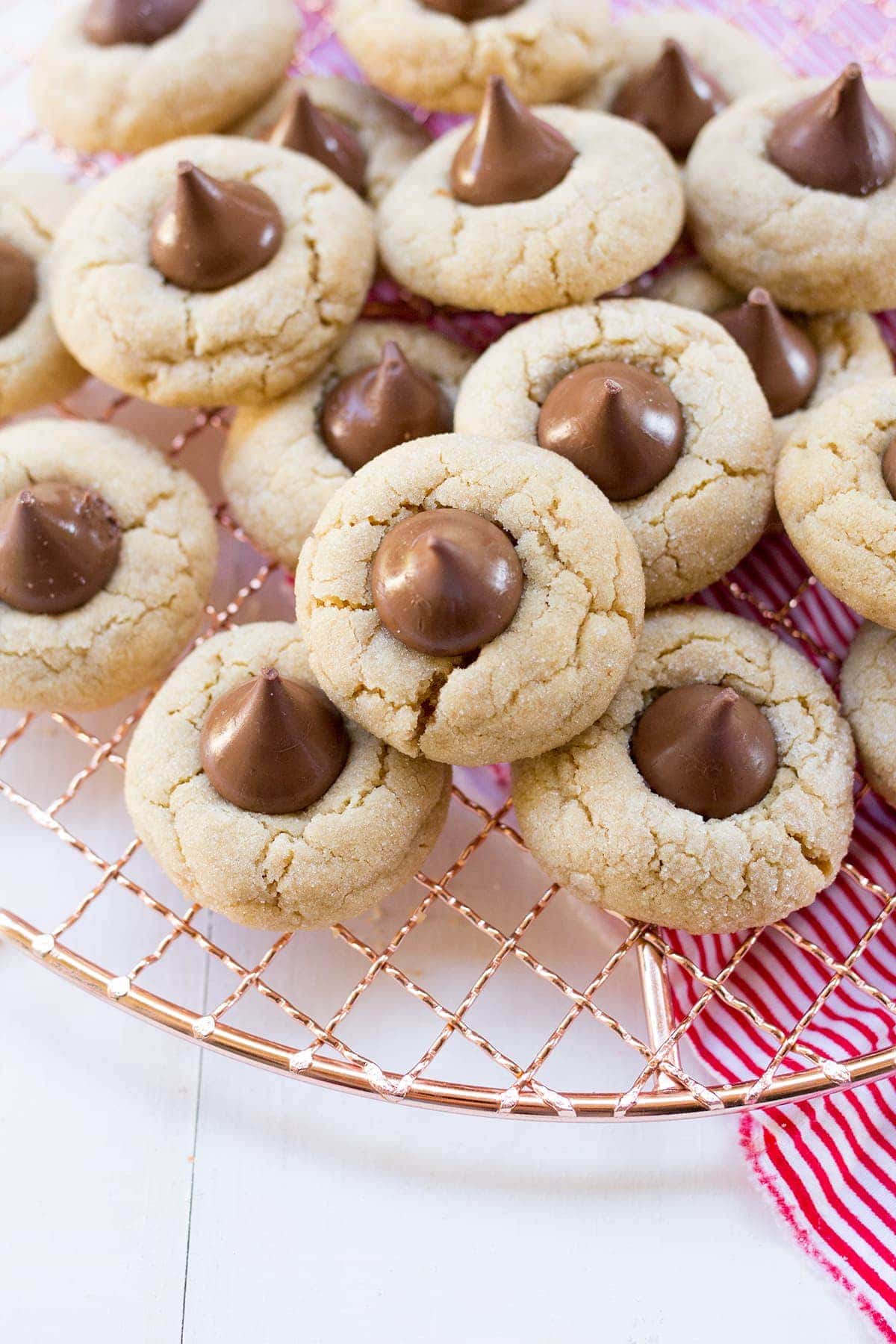 This year I am ditching all of my pre-conceived notions about milk being cookies' perfect match. I've teamed up with Pints and Plates to share the most amazingly unexpected combination, a recipe for classic peanut butter blossom cookies paired with Leinenkugel's Berry Weiss beer.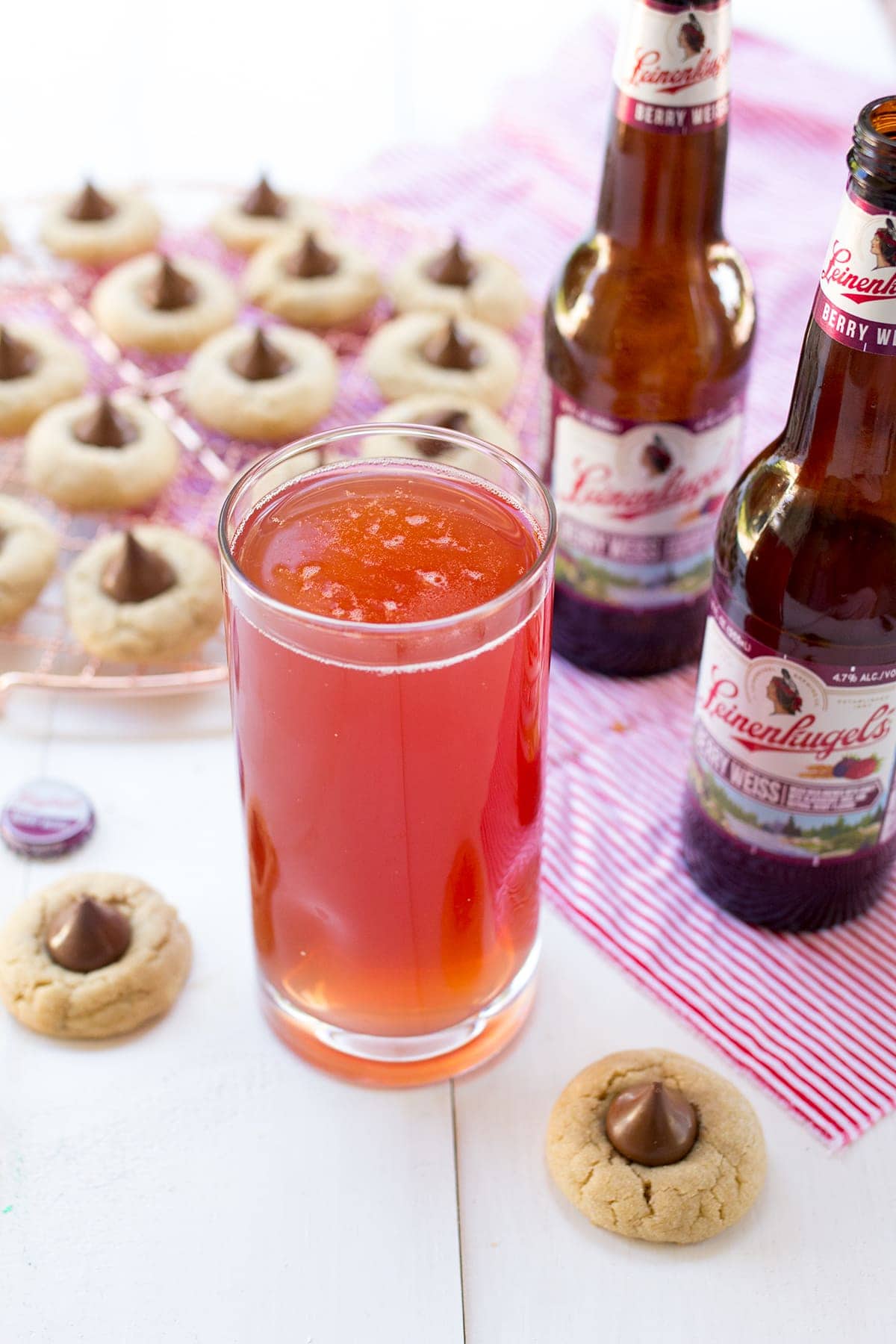 This is a match made in heaven. It reminds me of a grown-up peanut butter and jelly sandwich. When Pints and Plates came to me with the idea of a beer and cookie pairing, I loved it! What a fun holiday idea for grown-ups and perfect for holiday entertaining.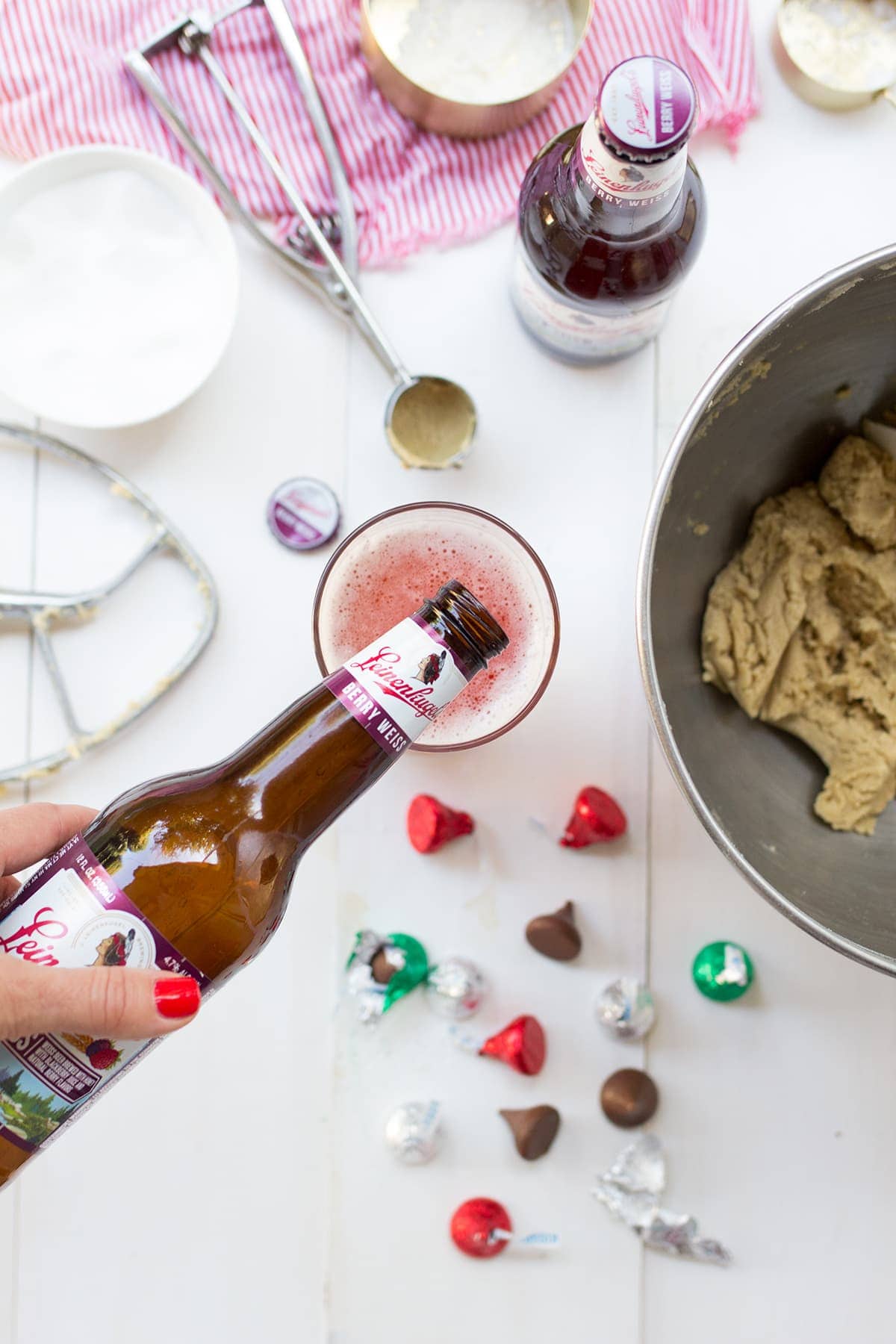 Peanut butter blossoms have been a long standing favorite holiday cookie contender. Soft peanut butter cookies baked until just slightly golden on the bottom and puffed then topped with chocolate kisses.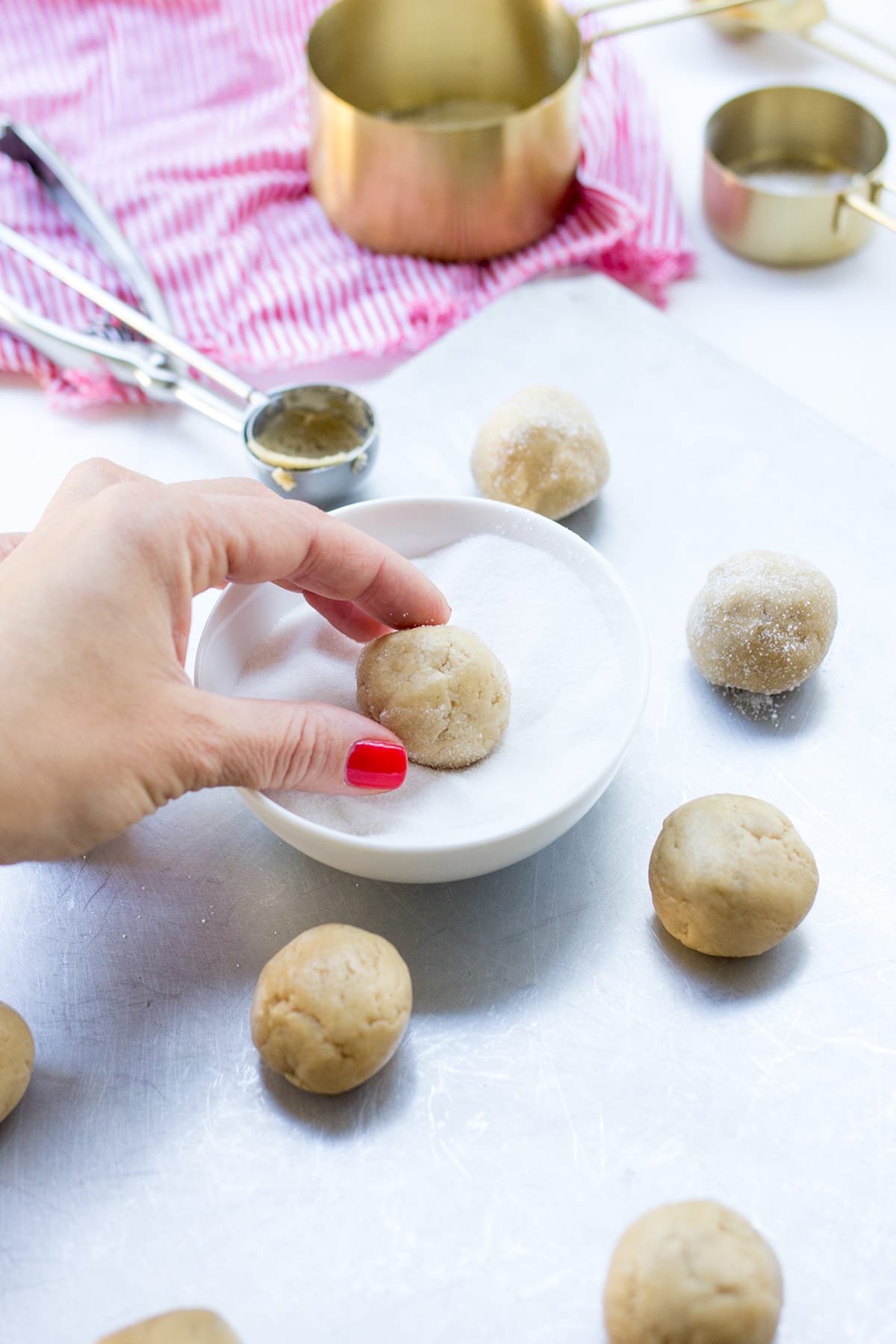 I can pretty much guarantee they will be a new holiday family favorite if they aren't already! Plus, if you have little ones in the house, they will love to help press the kisses into the top of each cookie…and eat a few along the way.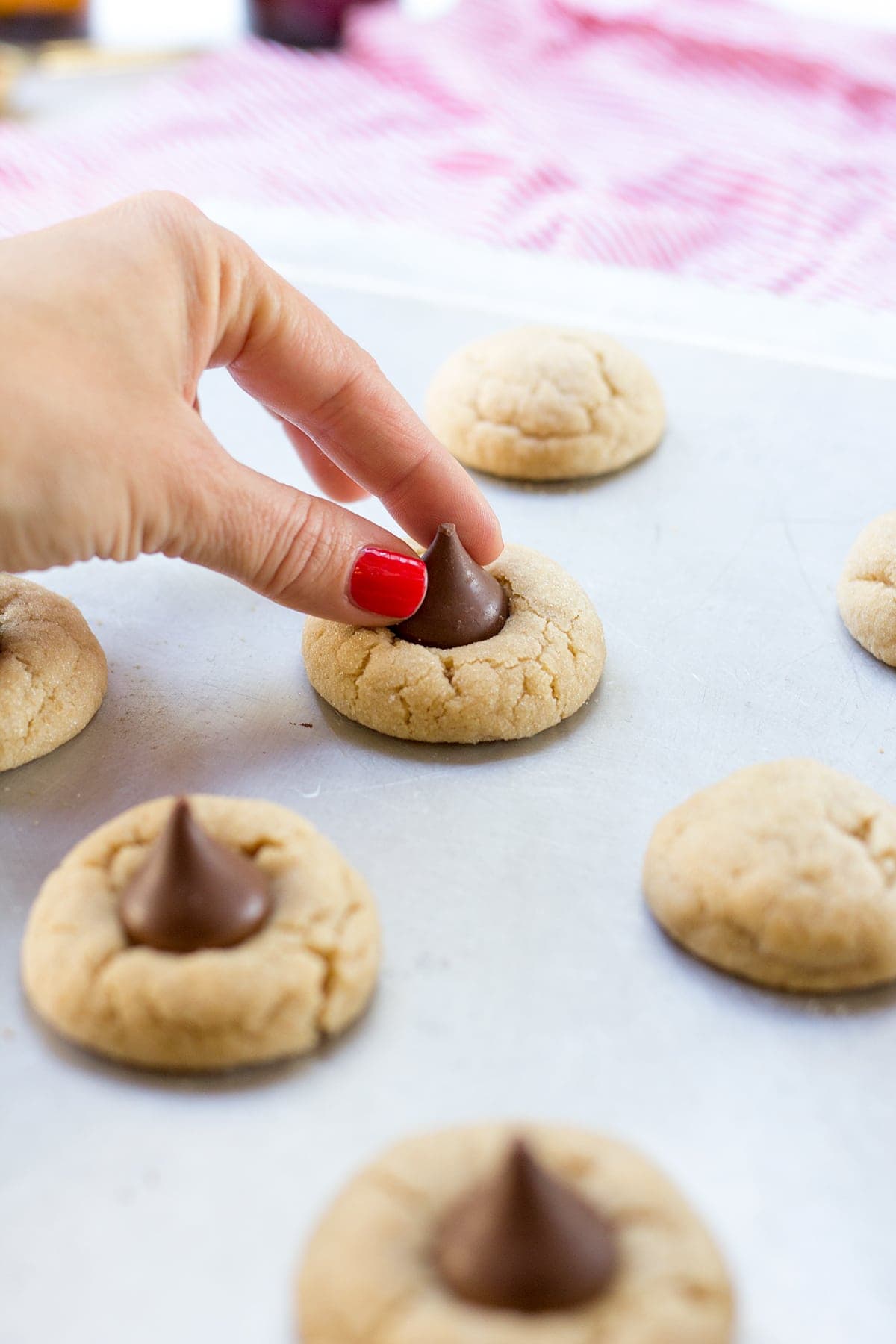 Now for the grown up part, the beer. Set out a plate of cookies and pour a couple of glasses of Leinenkugel's Berry Weiss. Even if you're not a huge beer drinker, this would be a good one to try! It's very fruity and effervescent so it makes a nice holiday dessert drink. It's also a good one to sip on while making holiday cookies, I might add!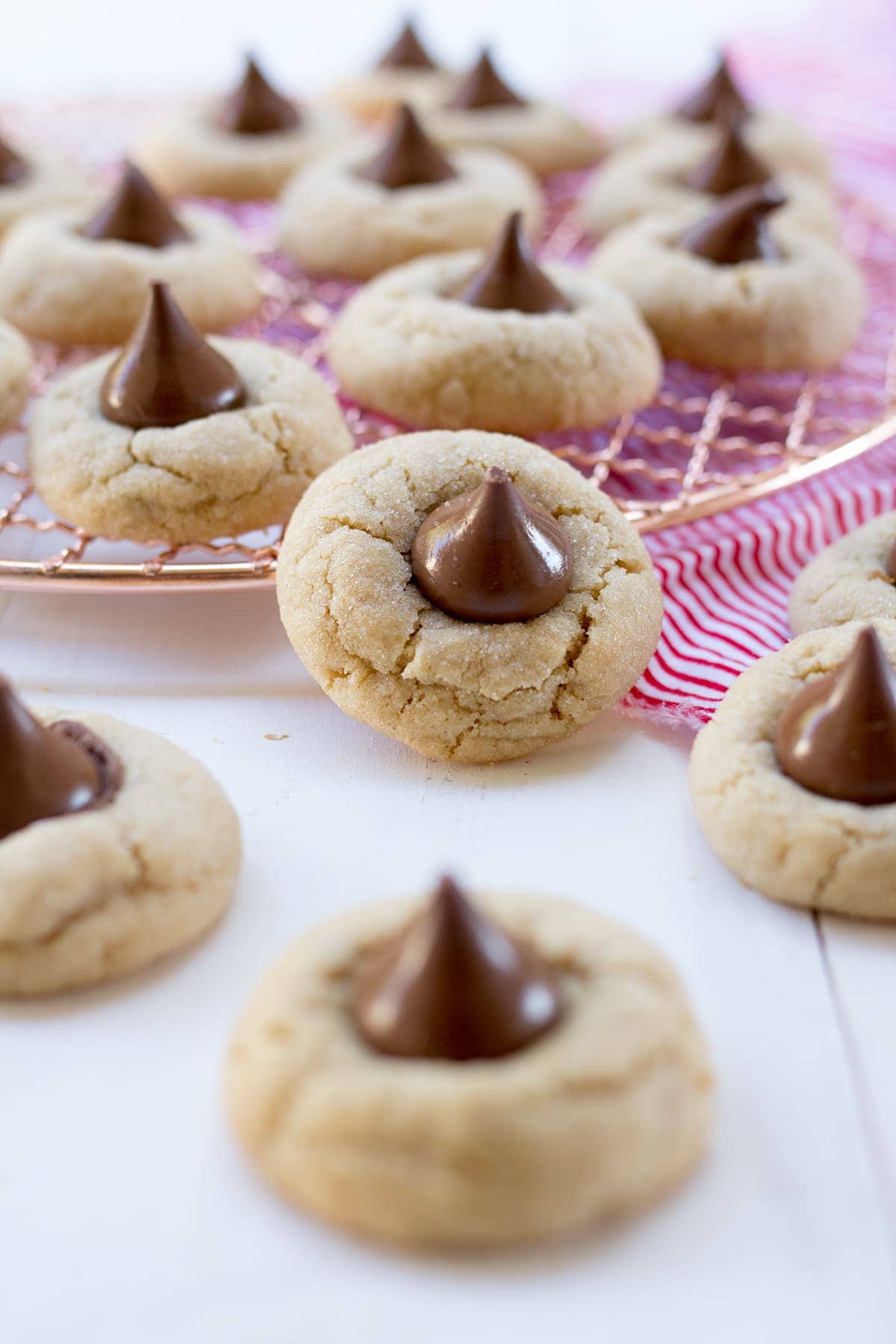 As for other cookie and beer pairings, Pints and Plates recommends a few:
Sugar cookies + Leinenkugel's Snowdrift Vanilla Porter.
Shortbread cookies + Blue Moon Pacific Apricot Wheat.
Chocolate Chip cookies + Leinenkugel's Snowdrift Vanilla Porter.
Snickerdoodle cookies + Crispin Original Cider.
For more beer and food pairings, recipes and inspiration, visit Pints and Plates. Which are you going to try? Wouldn't it be fun to host a beer and cookie pairing party and have everyone bring a cookie and beer to share? Happy baking!
Disclosure: This post is sponsored by Pints and Plates, however all opinions are my own. Thank you for supporting the sponsors who keep Freutcake tasty!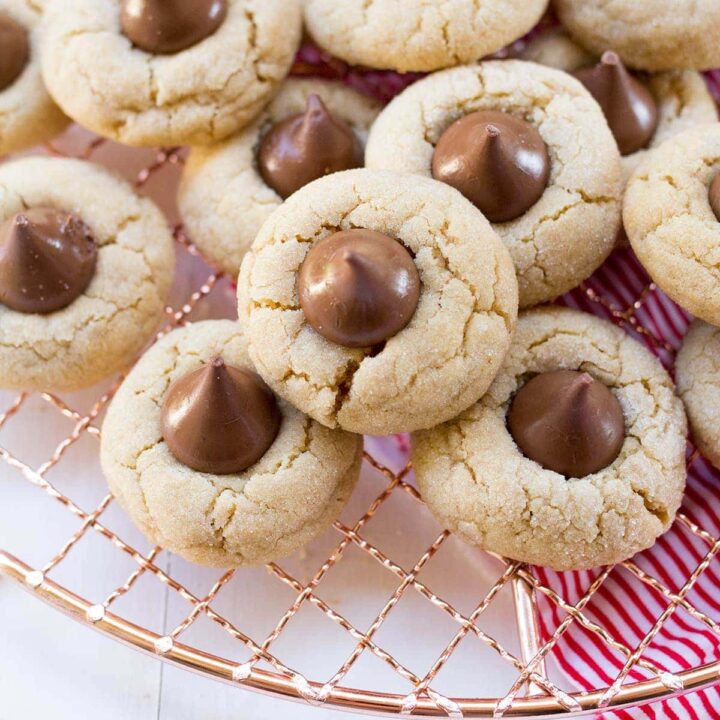 Peanut Butter Blossom Cookies
Classic peanut butter cookies topped with chocolate kisses.
Ingredients
½ cup shortening
½ cup creamy peanut butter
½ cup granulated sugar
½ cup packed brown sugar
1 teaspoon baking powder
⅛ teaspoon baking soda
1 egg
2 tablespoons milk
1teaspoon vanilla extract
1 ¾ cups all-purpose flour
¼ cup granulated sugar- for rolling
Chocolate kisses
Instructions
Preheat oven to 350 degrees.
With an electric mixer, cream together shortening and peanut butter. Add in granulated sugar,
brown sugar, baking powder and baking soda and beat mixture. Add in egg, milk and vanilla extract
and beat until combined. Add in flour and mix just until dough comes together.
Roll dough into 1" balls and roll in granulated sugar. Place on an ungreased cookie sheet. Bake
-12 minutes or until the bottoms are golden brown and the edges are firm. Remove from the
oven and immediately press a chocolate kiss into the center of each cookie. Remove with a spatula
to a cooling rack to cool before serving. Serve with Leinenkugel's Berry Weiss for the perfect
holiday pairing.