It's almost Valentine's Day and you have two options, make reservations of grab a couple of ingredients for the best homemade dinner of your life! Ok, that might be an exaggeration but my Fettuccine Alfredo with Sundried Tomatoes is sure to be a huge hit.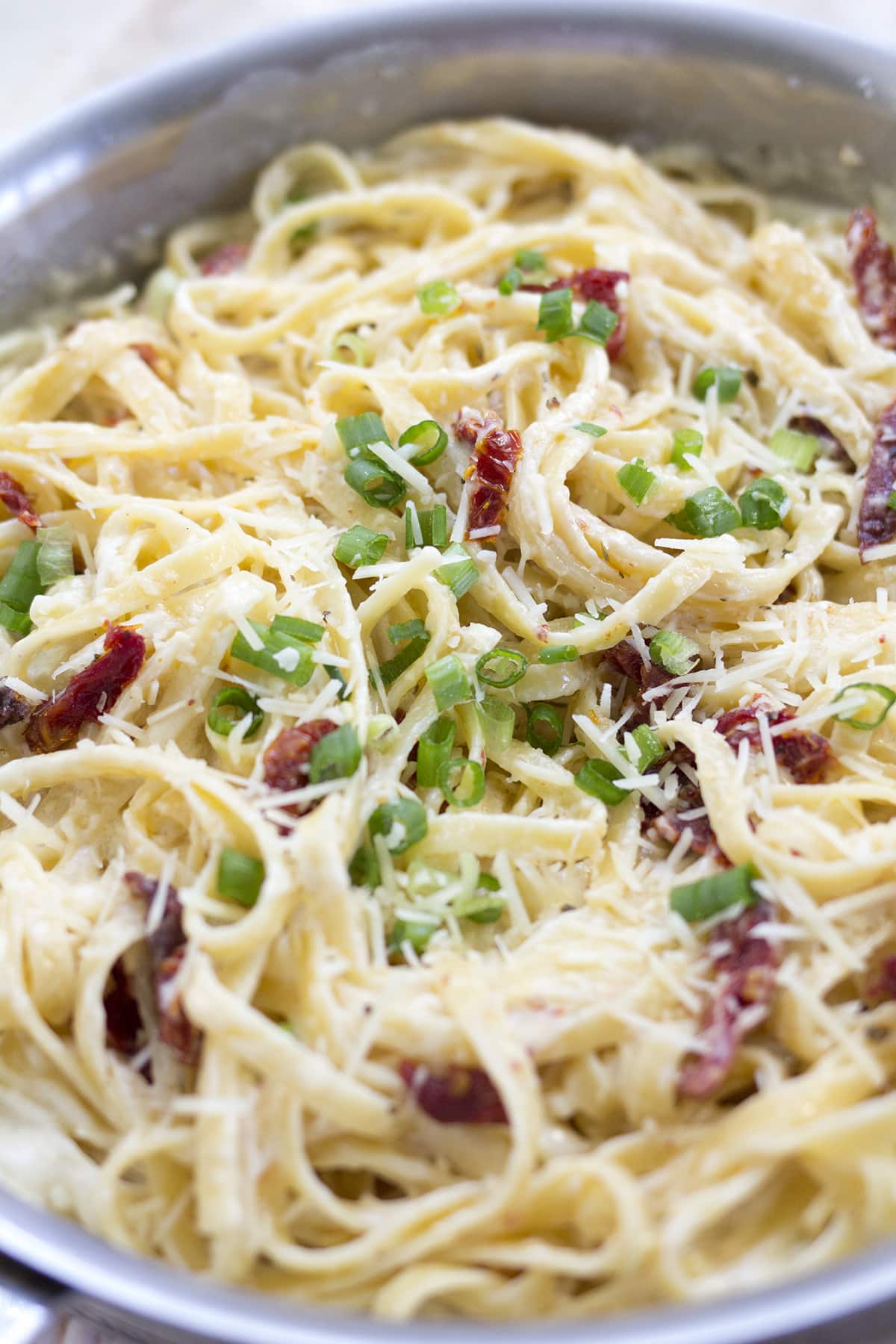 Better than any restaurant, my Fettuccine Alfredo with Sundried Tomatoes comes together quick and easy and is a decadent treat for any special occasion.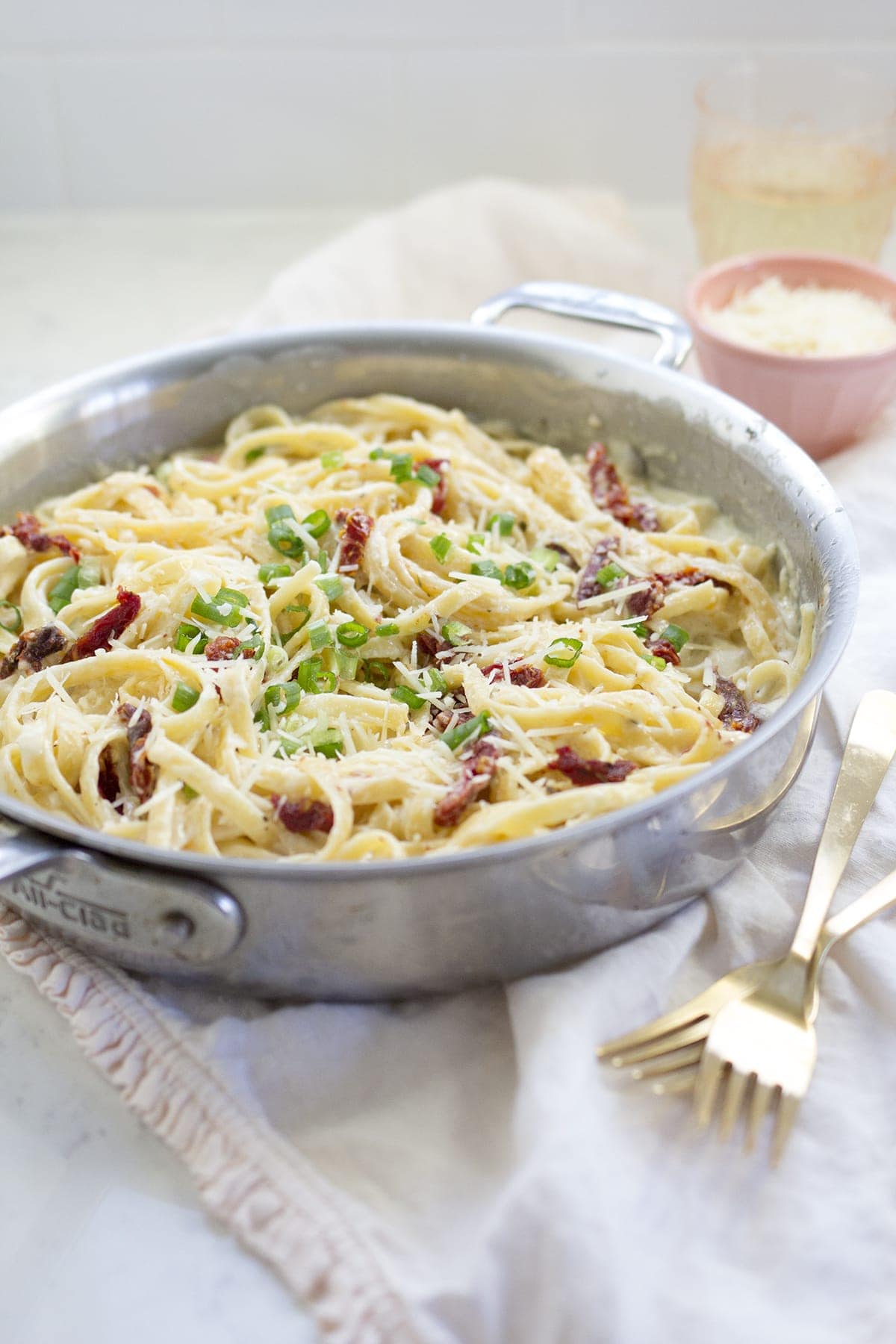 Fettuccine Alfredo with Sundried Tomatoes
Back when I was in high school there was an Italian restaurant here in Pasadena that served a killer Fettuccine Alfredo with sundried tomatoes and scallions in a chardonnay cream sauce...that's what the menu read at least. Basically it was fettuccine alfredo and it was fabulous. Now I make it at home and it's so much better than making a dinner reservation.

Start by boiling one pound of fettuccine. While the pasta cooks make the Alfredo sauce by combining cream and butter in a large skillet over low heat. Real low-calorie diet food right here! Just remember, calories don't count on holidays, got that?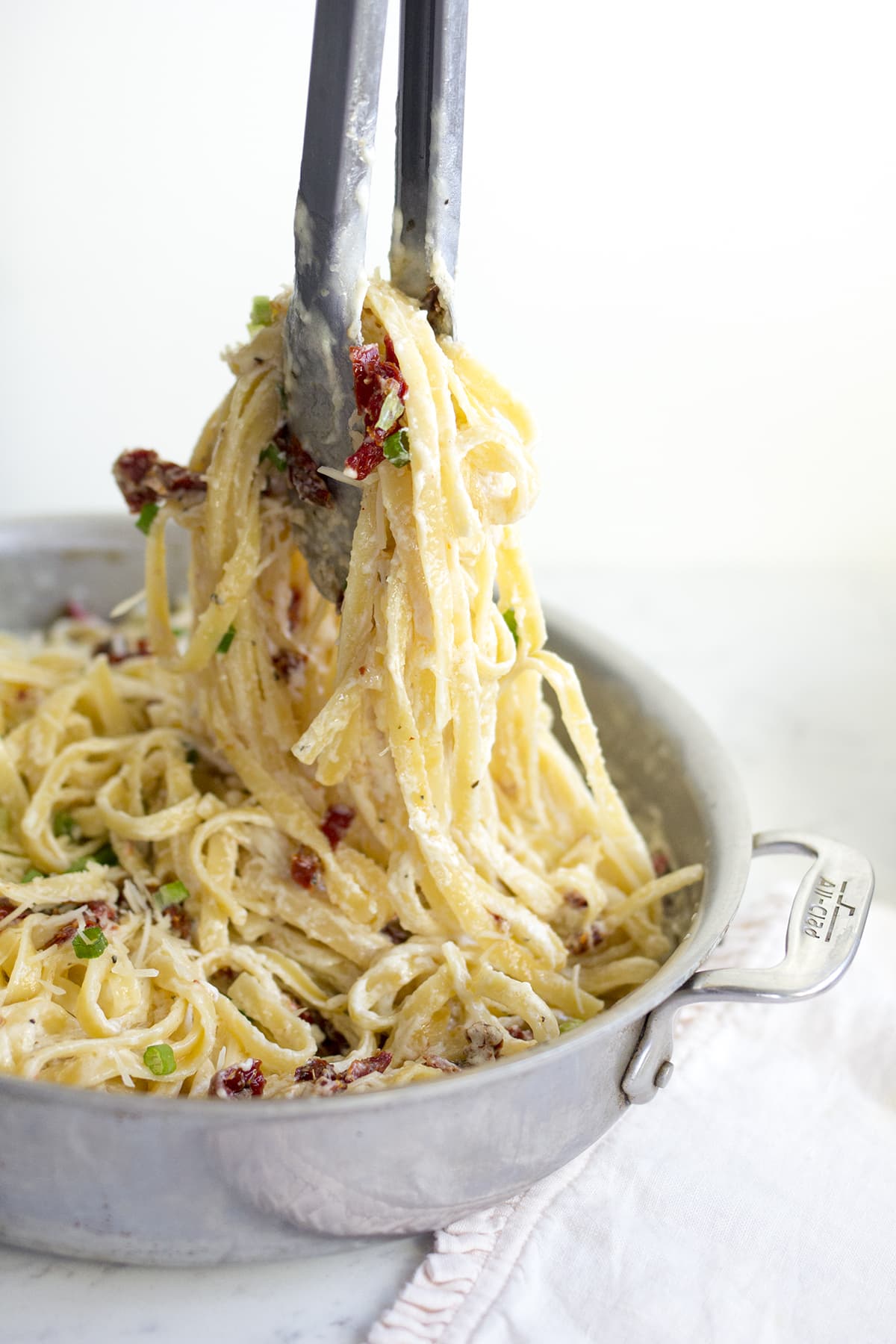 Next, mix in freshly grated Parmesan cheese, like a whole LOT of it and season to taste with salt and pepper. Keep the sauce on very low heat and whisk frequently until your fettuccine noodle are al dente and drained. Pour your noodles right into that glorious sauce and toss until every strand is well coated. Stir in chopped sun-dried tomatoes and top with a hearty sprinkle of scallions (better known as green onion) and another smattering of Parmesan cheese. The scallions cut through that rich sauce and add a much-needed brightness to the dish!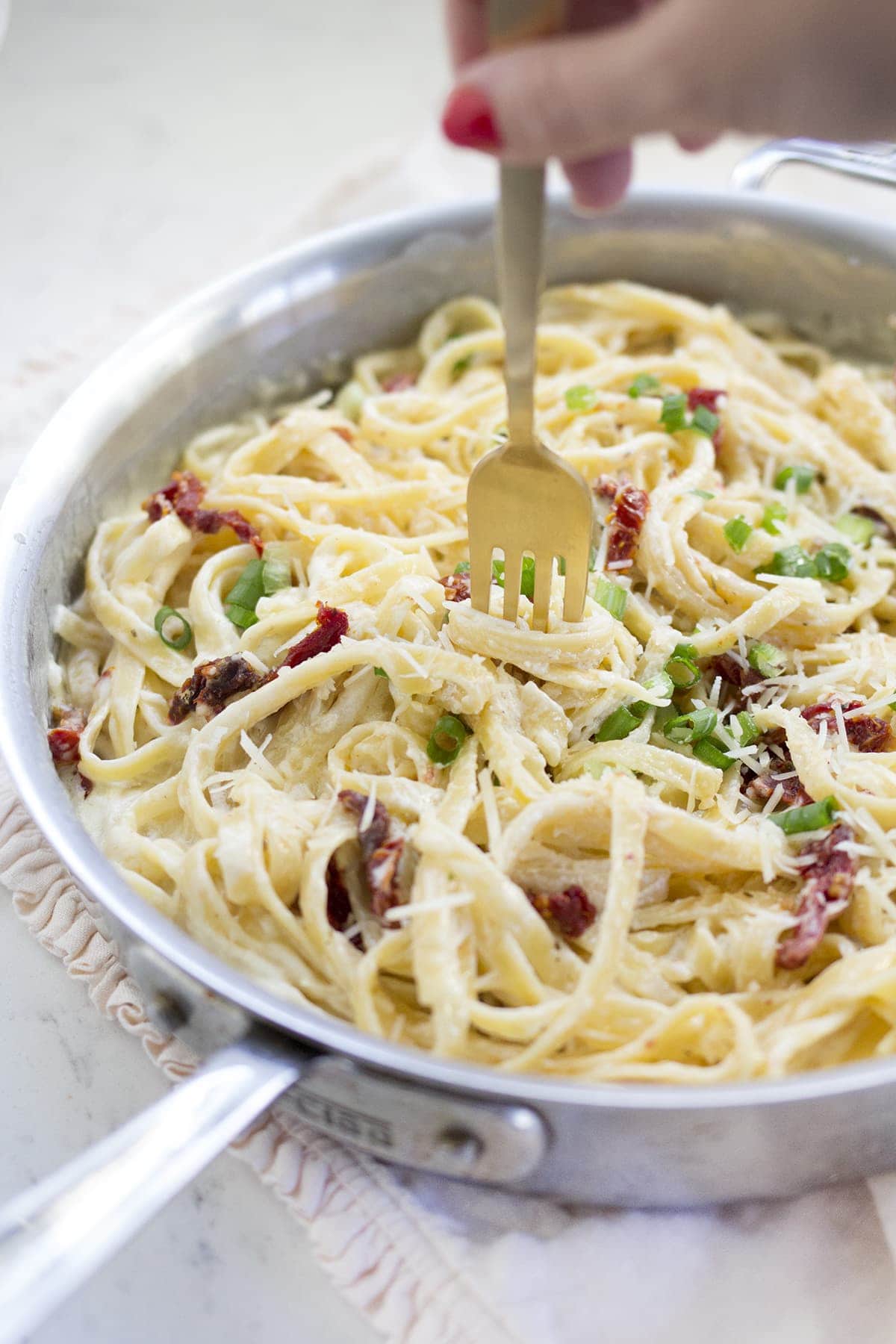 Serve hot, straight out of the pan with two forks. Or if you are well-mannered, you can certainly serve it in shallow bowls. Hey, I'm all for the fork scenario on Valentine's Day! Very Lady and the Tramp of you. Don't forget to serve the fettuccine with a glass or two of chilled white wine…chardonnay perhaps? Ha! Valentine's or Galentine's day dinner is served.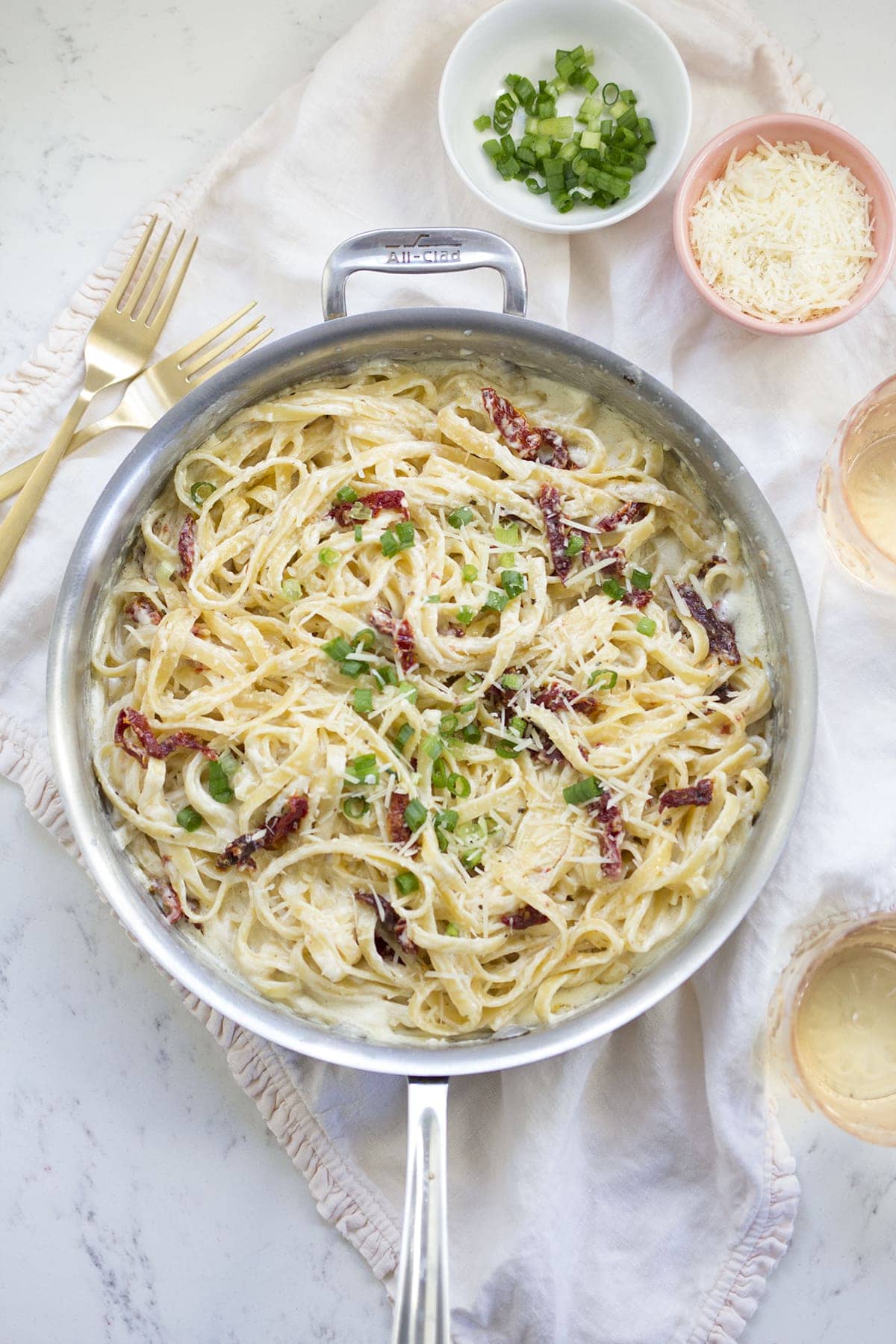 Happy Valentine's Day lovers!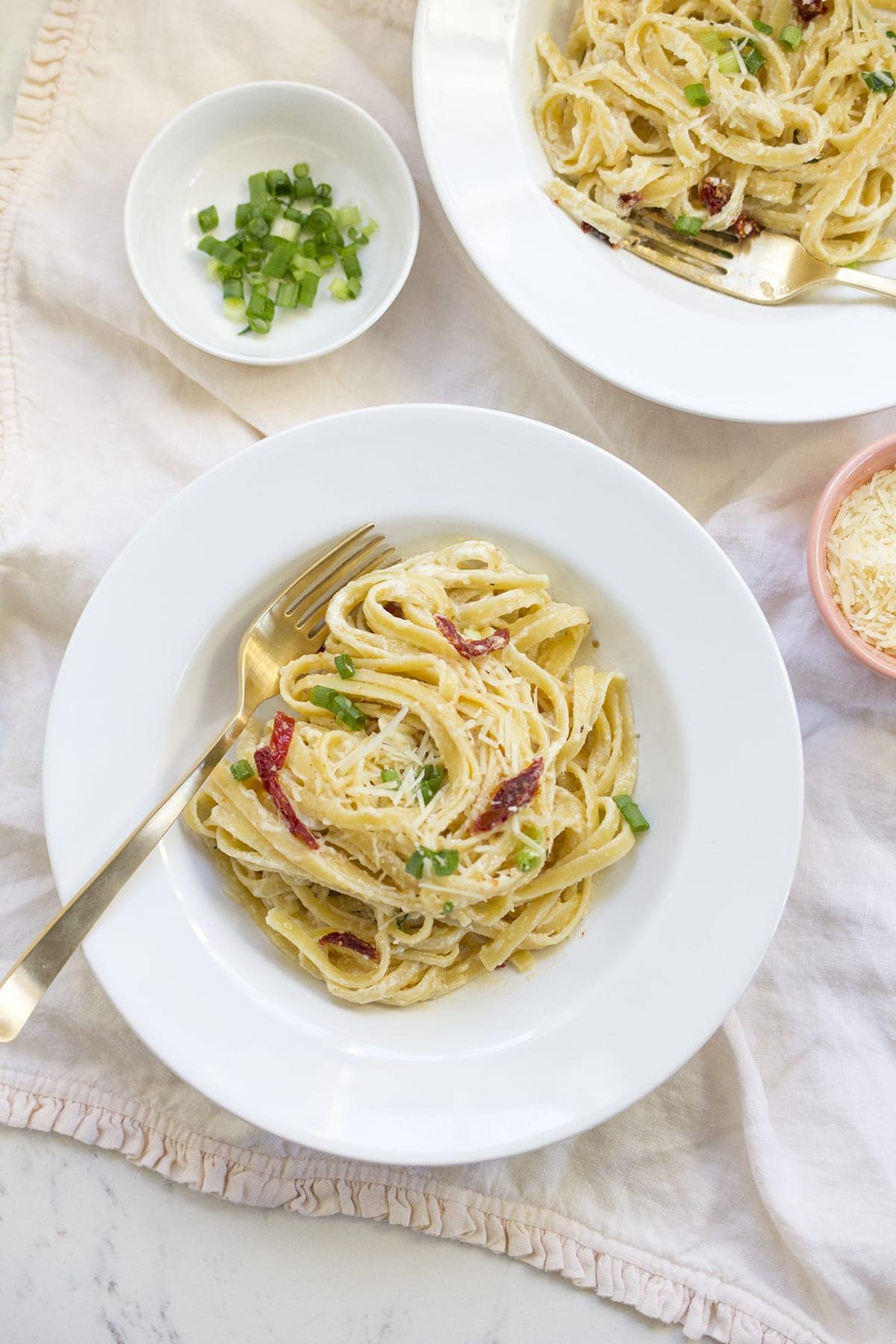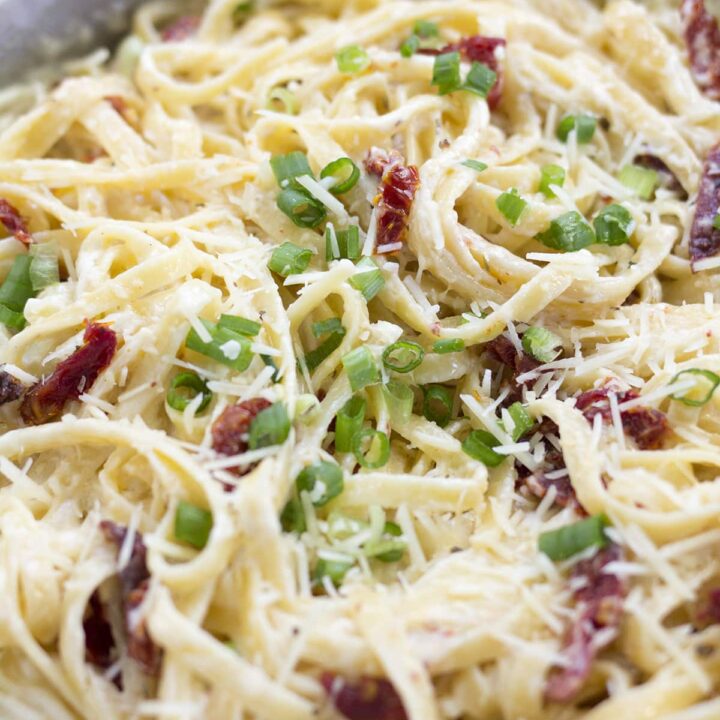 Fettuccine Alfredo with Sun-dried Tomatoes & Scallions
Famous homemade Fettuccine Alfredo with Sun-dried Tomatoes and Scallions
Ingredients
1 pound fettuccine noodles
1 stick, ½ cup salted butter
1 ½ cups freshly grated Parmesan
1 pint heavy cream
salt and pepper to taste
¾ cup chopped sun-dried tomatoes
½ cup chopped scallions
Instructions
Cook pasta according to package directions.
In a large skillet over low heat, melt the butter into the cream. Toss in the Parmesan cheese and whisk to combine.
Season to taste with salt and pepper.
Drain the pasta and immediately toss into the Alfredo sauce.
Mix in chopped tomatoes and garnish with scallions.
Serve immediately garnished with more Parmesan cheese.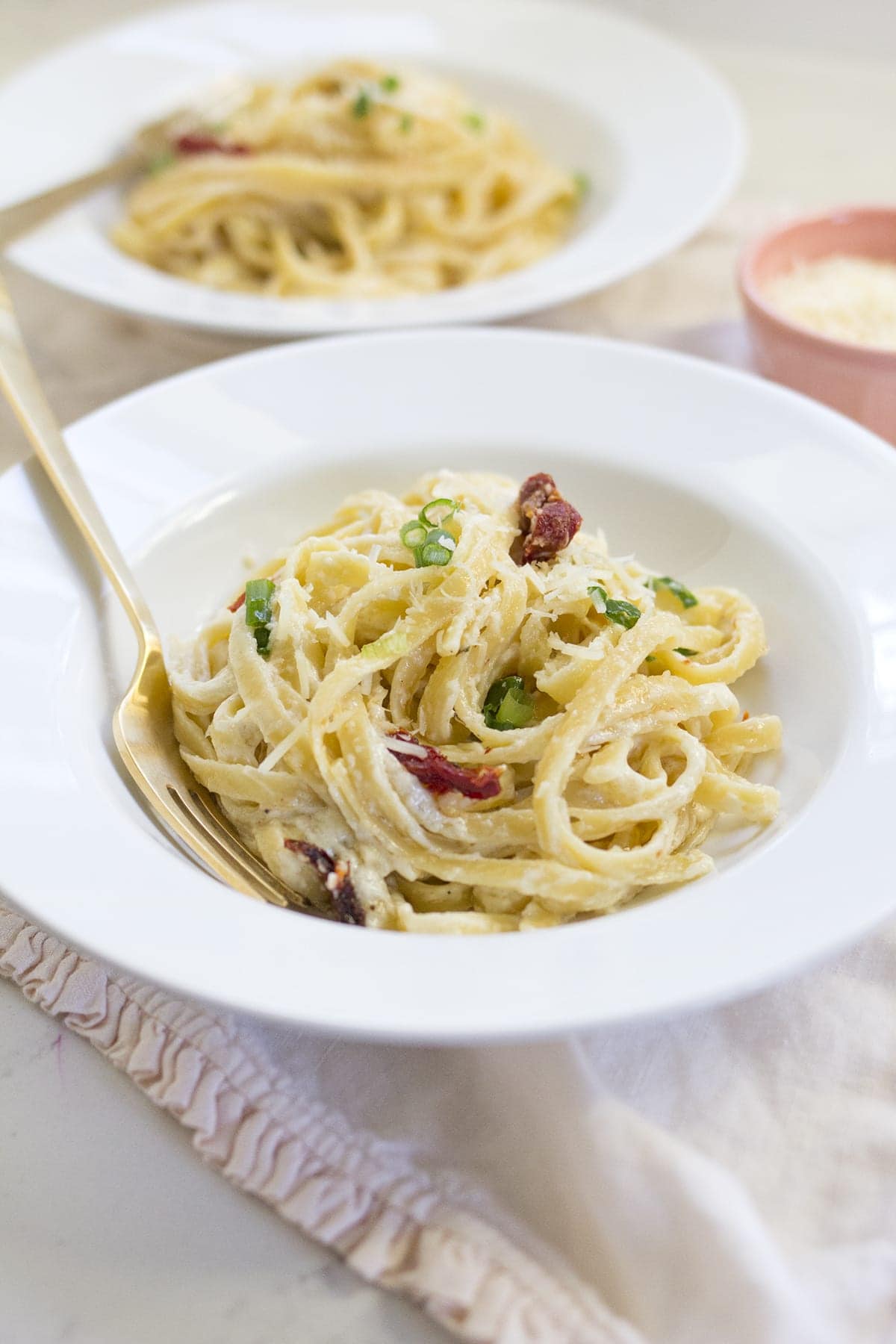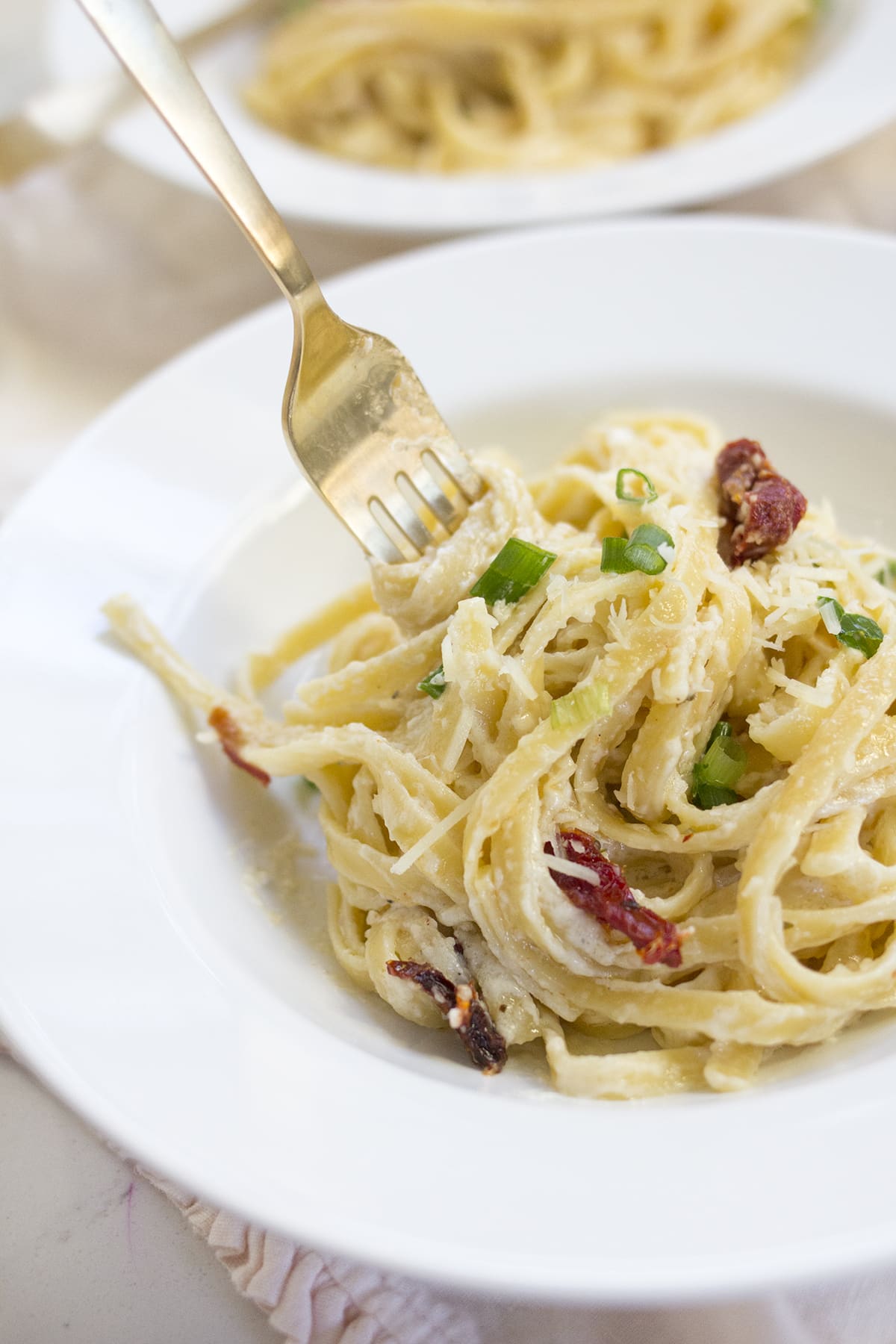 Save