Pudding inside of a cookie? Stop it...just stop it right now! Who knew the secret ingredient to the gooeyest most delightful cookies you've ever sunk your teeth into is pudding?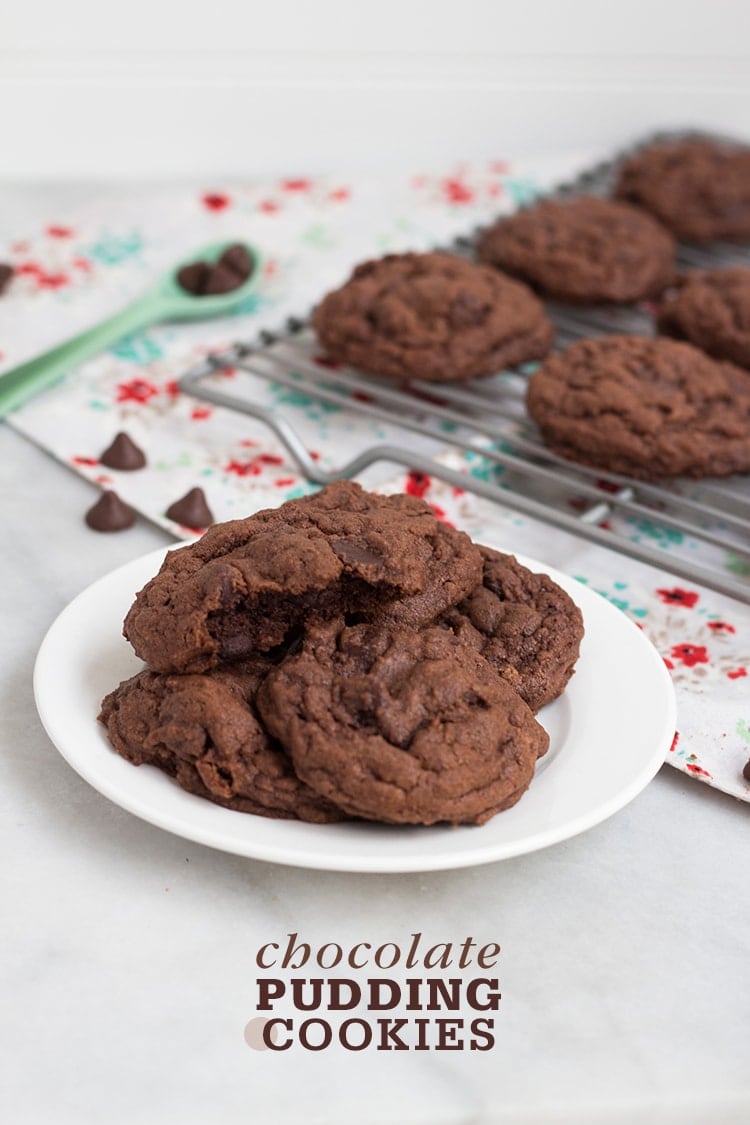 Well, I certain didn't until I made a batch of these Easy Double Chocolate Pudding Cookies yesterday on a whim. You see, I've been on a mission to use the random cans and boxes, bags and jars of ingredients that are literally exploding out of my small cupboards. Yesterday, I felt especially inspired, moved, hungry, to use a box of Chocolate Fudge Pudding I had stashed.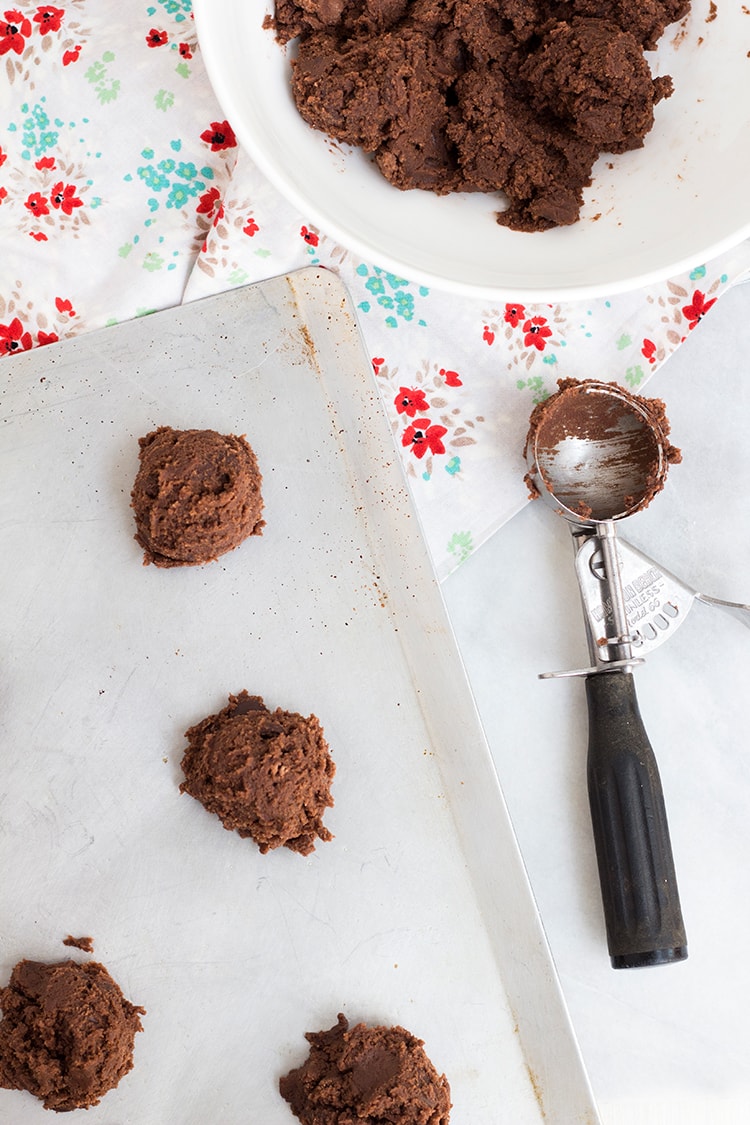 A little bit of quick web research and it turns out that my lone box of chocolate pudding makes for some pretty darn perfect cookies. I had to give it a try! A couple of very easy step later and I was scooping thick and extra chocolatey cookie dough filled with dark chocolate chips onto cookie sheets.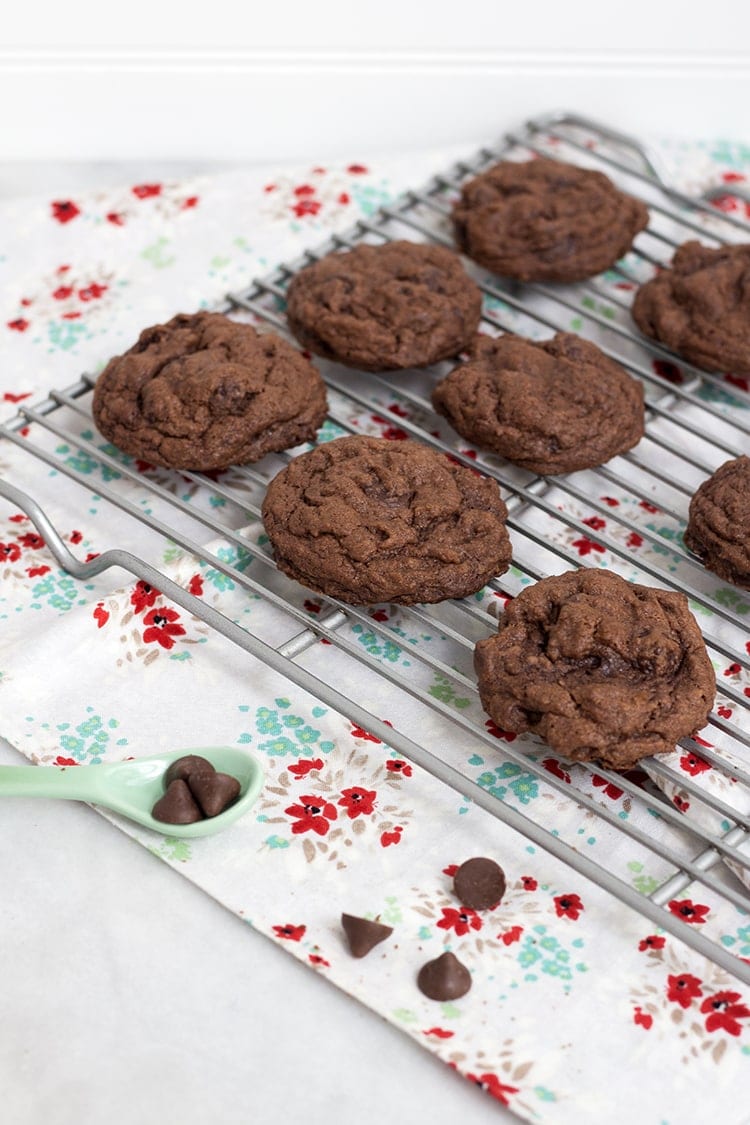 A quick bake for exactly 12 minutes and you have puffy, gooey, chewy and delightful cookies worthy of any specialty bakery but so much better because they were made at home. With just the right amount of crisp around the edges and a center that hints at the main ingredient, these cookies are mind-blowing.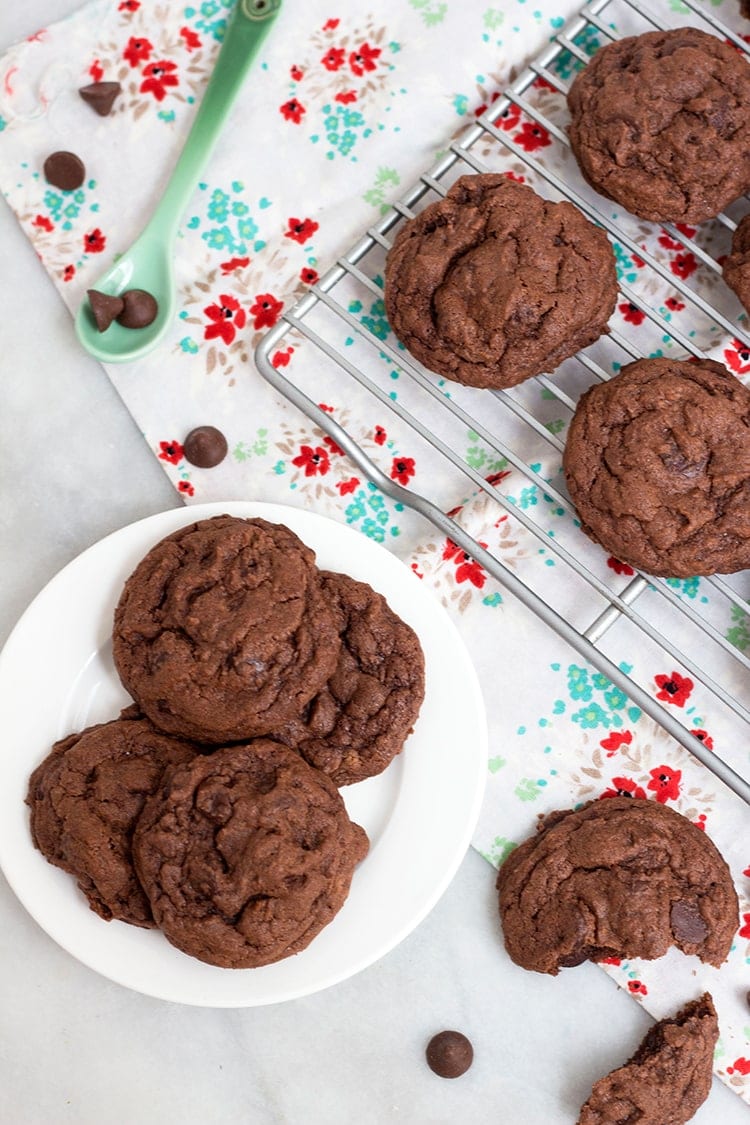 This is the double chocolate cookie recipe you've been searching for my friends! So get out that box of chocolate pudding from way, way back in your pantry and get to baking. I promise, you will be making these cookies again and again.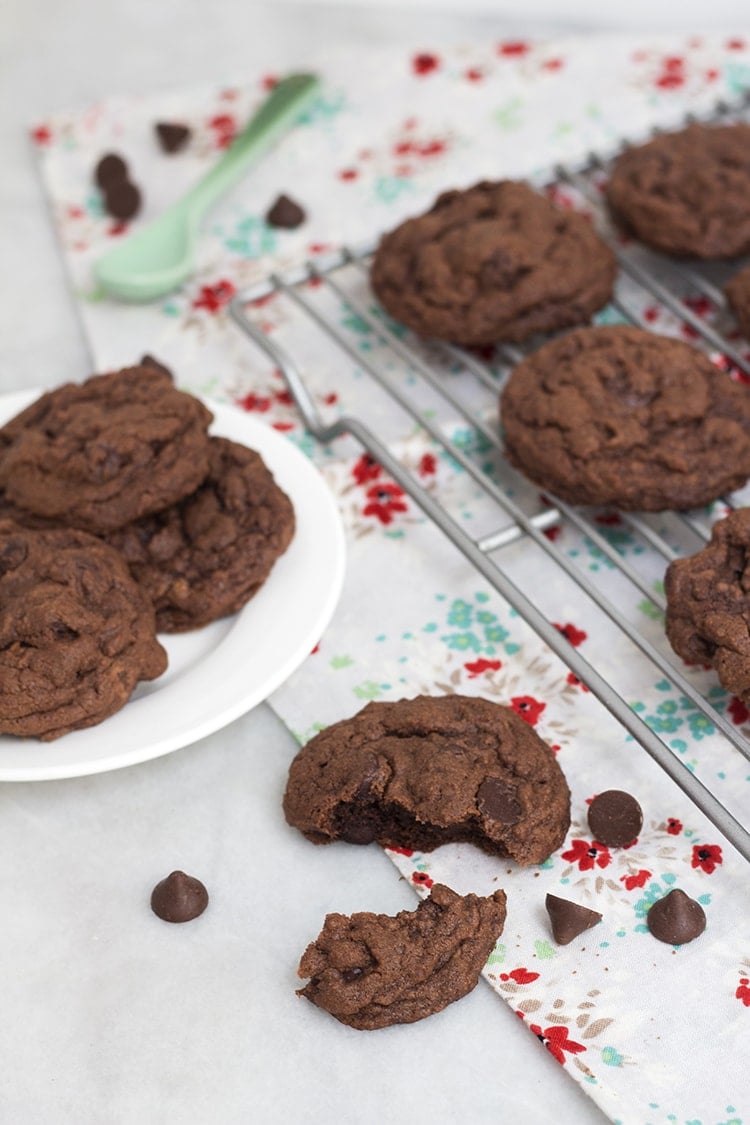 photos by Leah Bergman
[yumprint-recipe id='67']