Mom deserves something special this weekend, don't you think? Champagne Sorbet Floats are light and refreshing, sweet, delicious and very festive! Today I'm sharing how to prep and make these simple cocktails for your Sunday celebration over on Style Me Pretty Living along with a mocktail version for Mommies-to-be! But before you pop on over to SMP...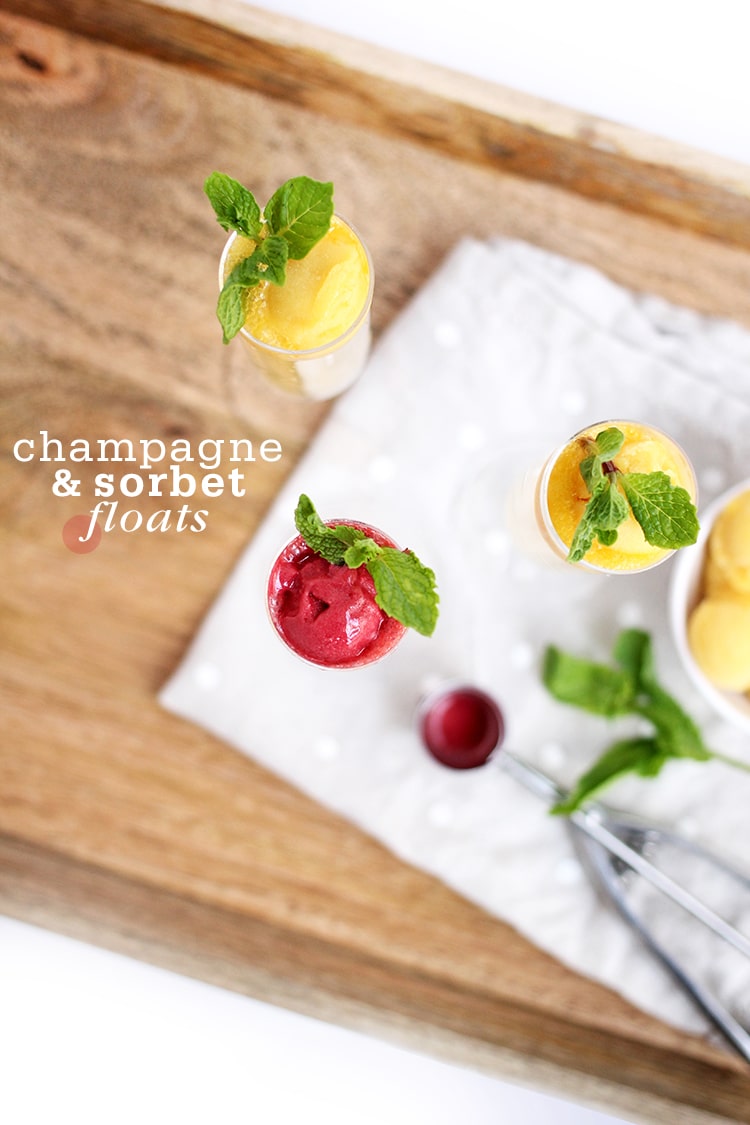 ...what do you have planned for the weekend? I'm taking my Mom out for a little picnic in the park. The weather has been so lovely and mild that I'm excited to relax and celebrate my Mom outdoors. Of course, there will most definitely be champagne involved!
I hope you will try these Champagne Floats and let me know what you think. Have a great weekend, friends!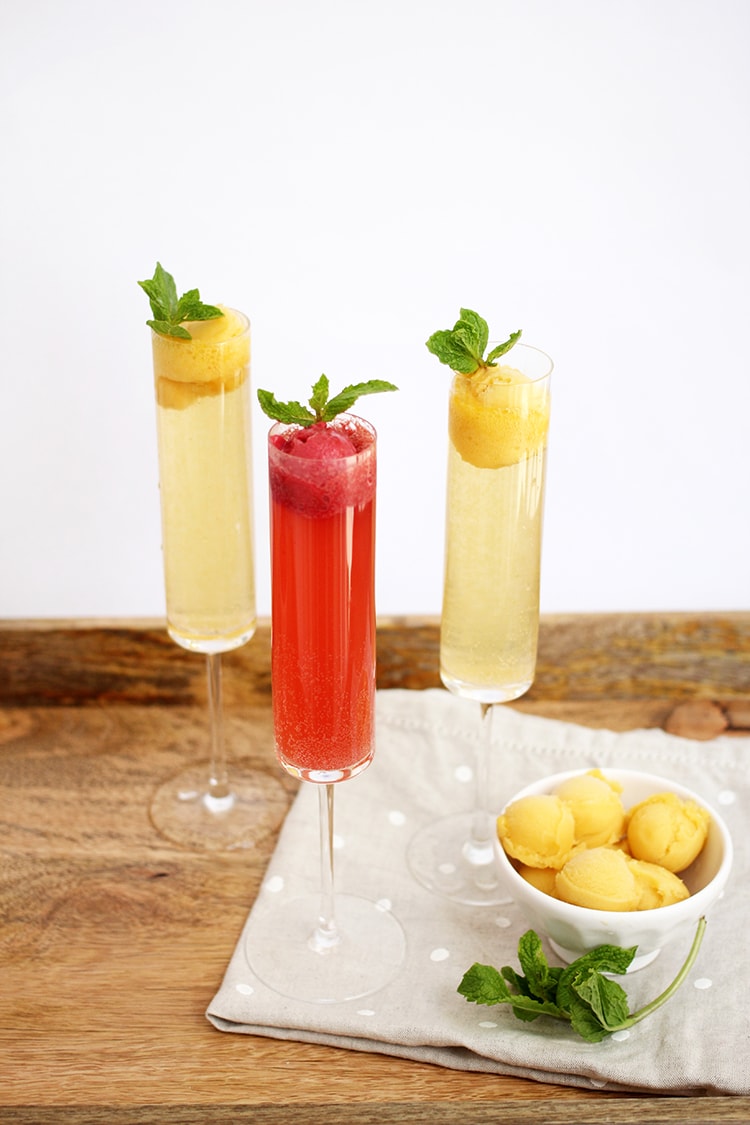 photos by Leah Bergman / full post on Style Me Pretty Living
Champagne Sorbet Floats
Champagne
Mango and Raspberry Sorbet
Fresh Mint- optional for garnish
Directions:
1. Prep-Ahead: Scoop and freeze small balls of sorbet on a cookie sheet in the freezer until hard using a 1" cookie scoop.
2. Add a sorbet ball or two to each champagne flute.
3. Top with champagne and garnish with a sprig of mint. Enjoy!