Cocktails on a Thursday, Leah? What has this blog come to?! I know, it's not quite Friday but boy oh boy does a Classic Paloma sound good and refreshing right about now.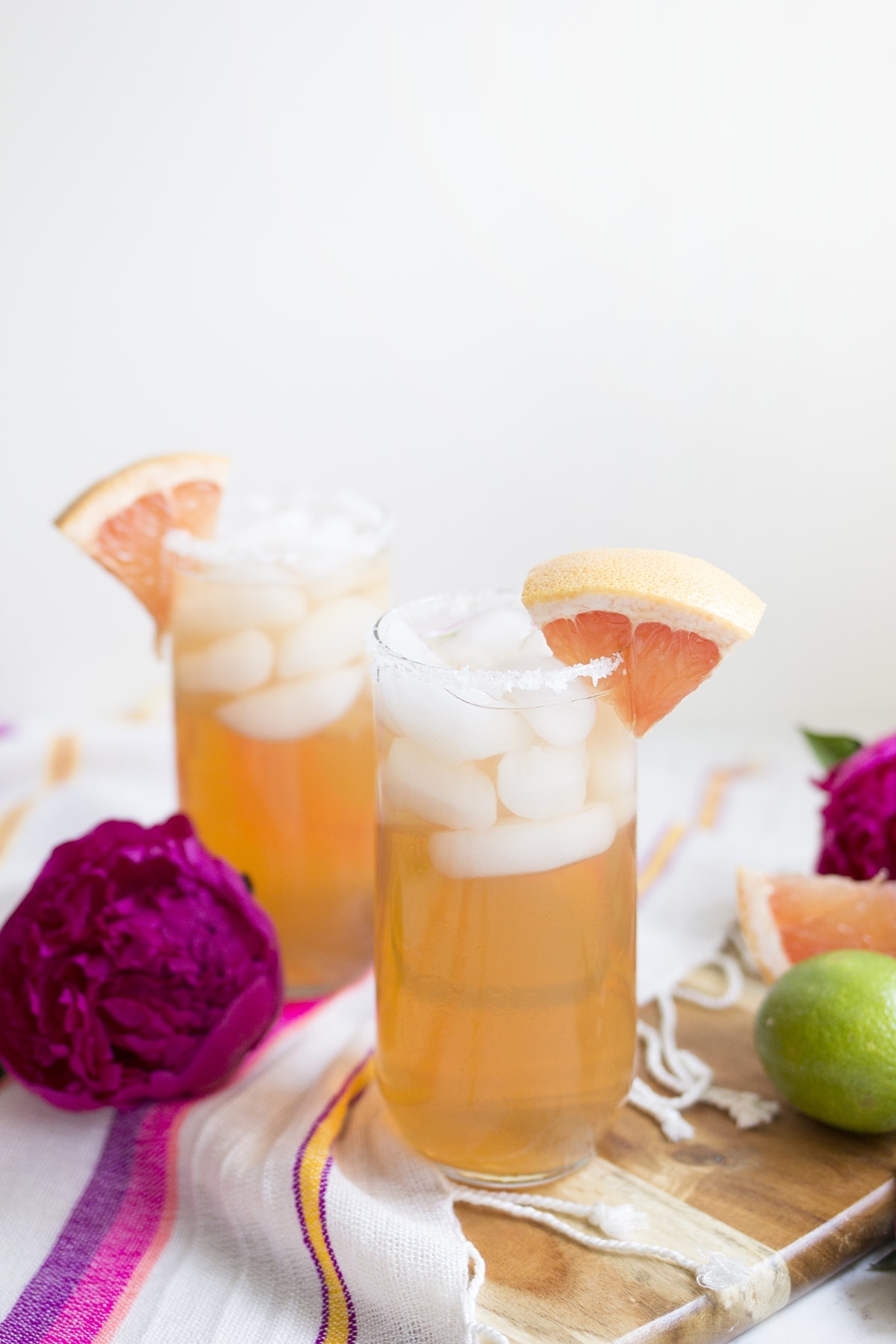 Sweet and sparkly grapefruit soda mixed with silver tequila and garnished with a slice of grapefruit. It's sparkle and pow in a glass. Sparkle! Pow! Bam! I sound like one of those old Batman cartoons. Kapow! Anywhoo...back to cocktail hour.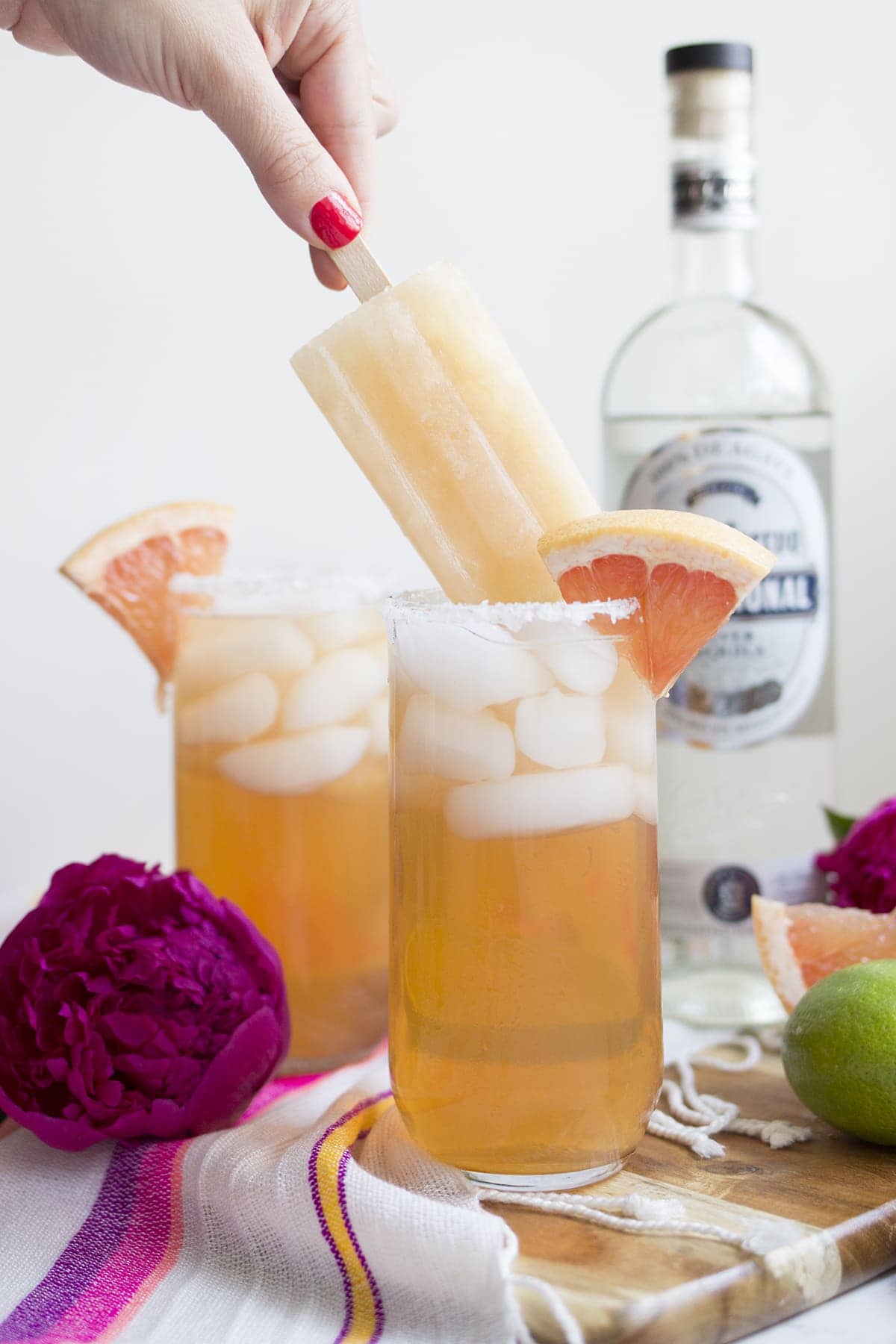 I originally photographed this cocktail to use as a sponsored Instagram post for Jose Cuervo and garnished it with these popsicles to jazz it up. Blap! Ok, I'll stop.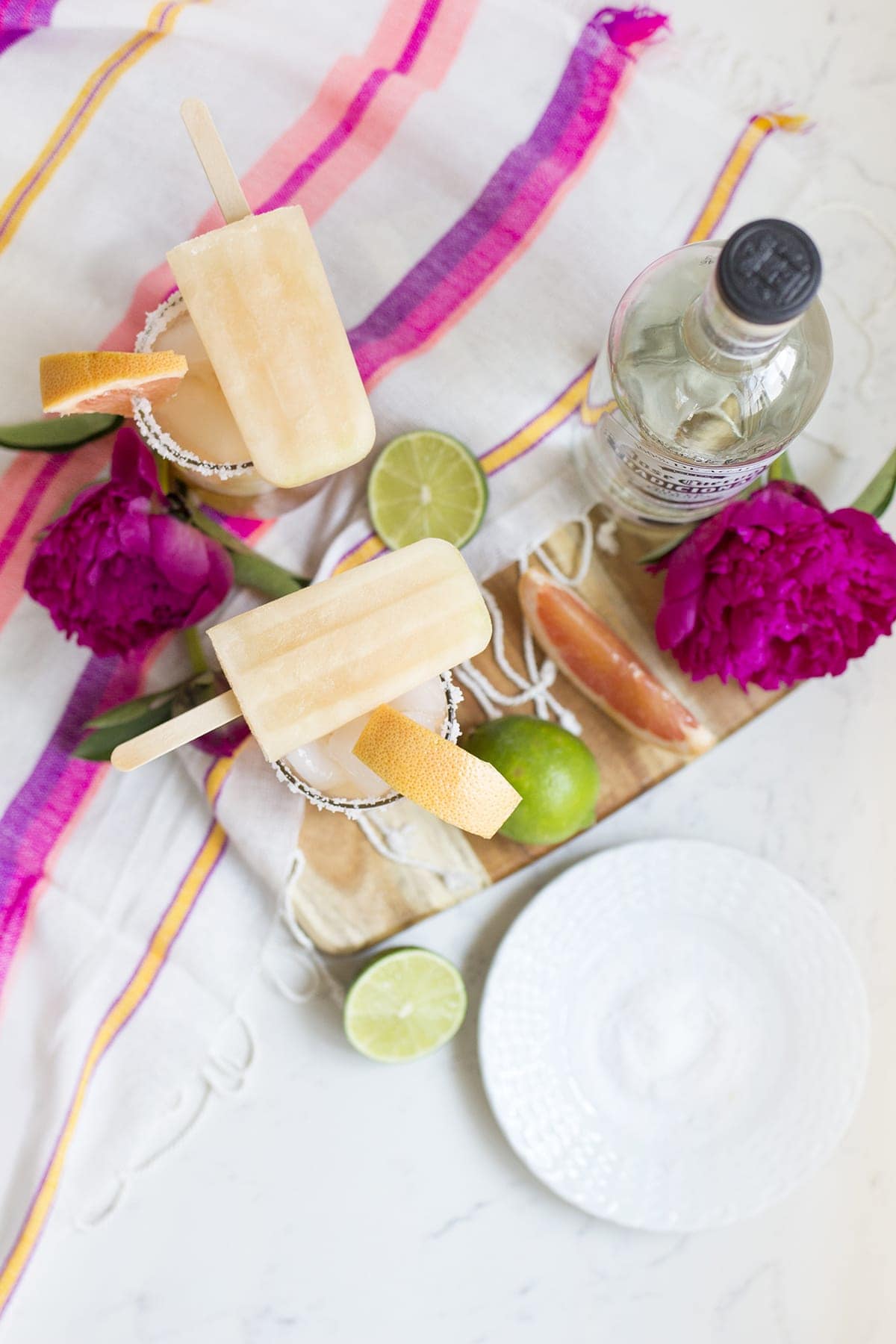 But this cocktail is so tasty and EASY to make that it would be a shame not to share it here with all of you...just on the off chance we aren't friends on Instagram. Hey, we aren't friends on Instagram? What's up with that? So, if you are planning a weekend cocktail hour, give these Palomas a try. They really will knock your socks off...or in this case your super hero tights. Zoink!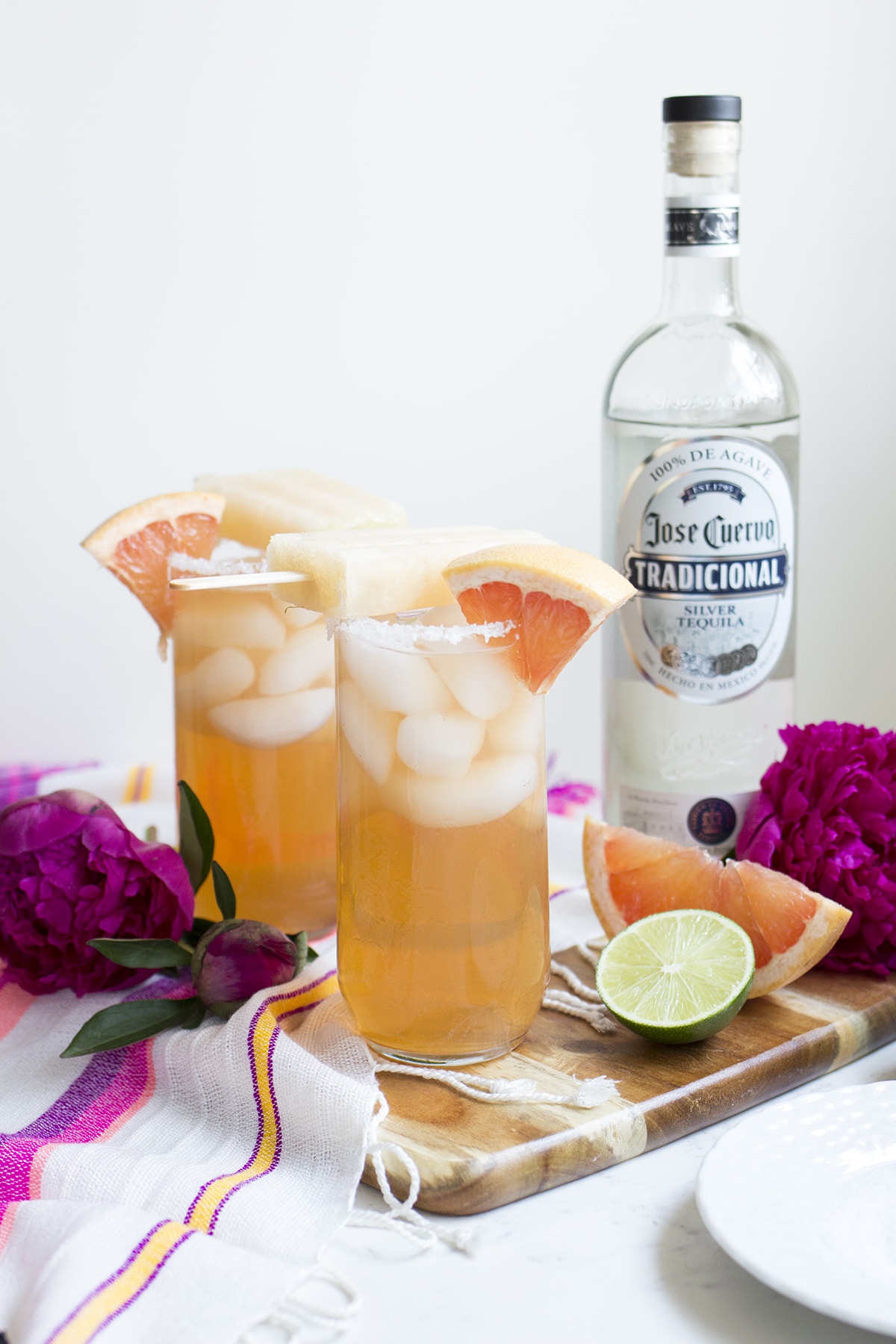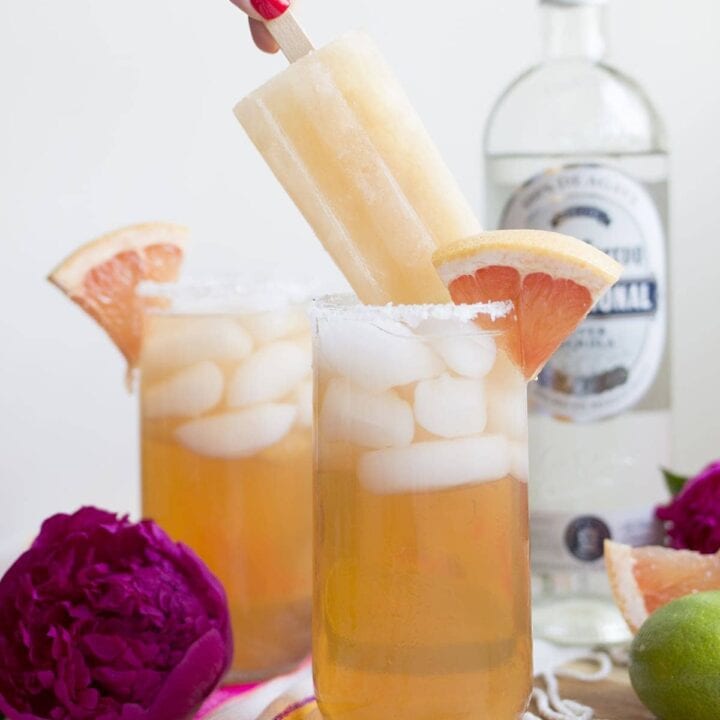 Classic Paloma Cocktails
The classic grapefruit Paloma cocktail.
Ingredients
1 part silver tequila
2 parts grapefruit soda
salt for the rim
wedge of grapefruit for garnish
Instructions
Rim a tall cocktail glass with salt and fill with ice.
Combine tequila and soda in prepared glass and stir to
combine.
Garnish with a wedge of grapefruit. Popsicle is optional!