Recently I created a summer cocktail recipe for Jose Cuervo and shared it on my Instagram. It was a classic Paloma cocktail (grapefruit soda + silver tequila) which I "garnished" with a Grapefruit Lime Paleta.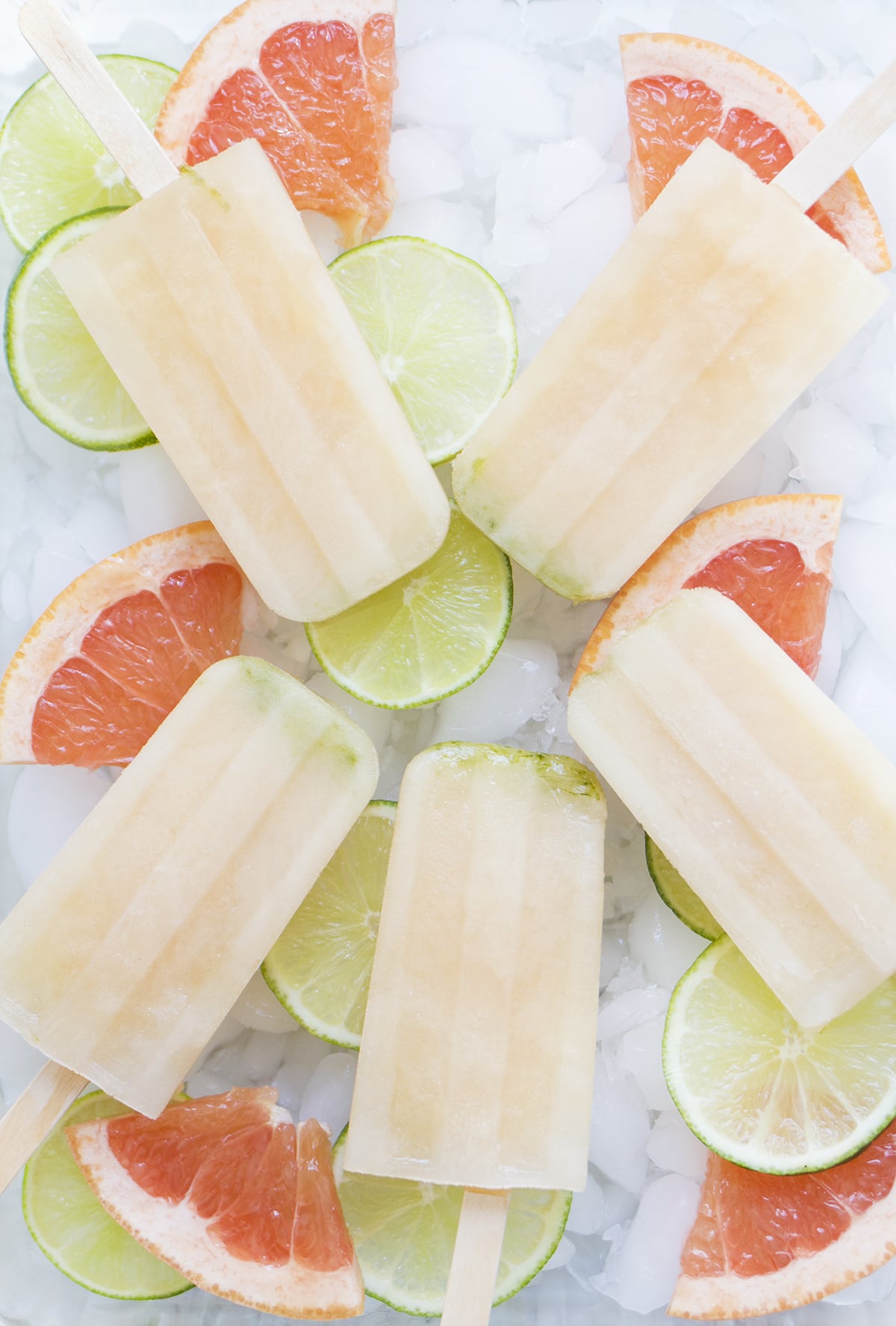 While I initially intended for these pops to be nothing more than a delicious garnish, they ended up being so tasty and refreshing that I thought they deserved a post of their very own! I honestly couldn't stop eating them.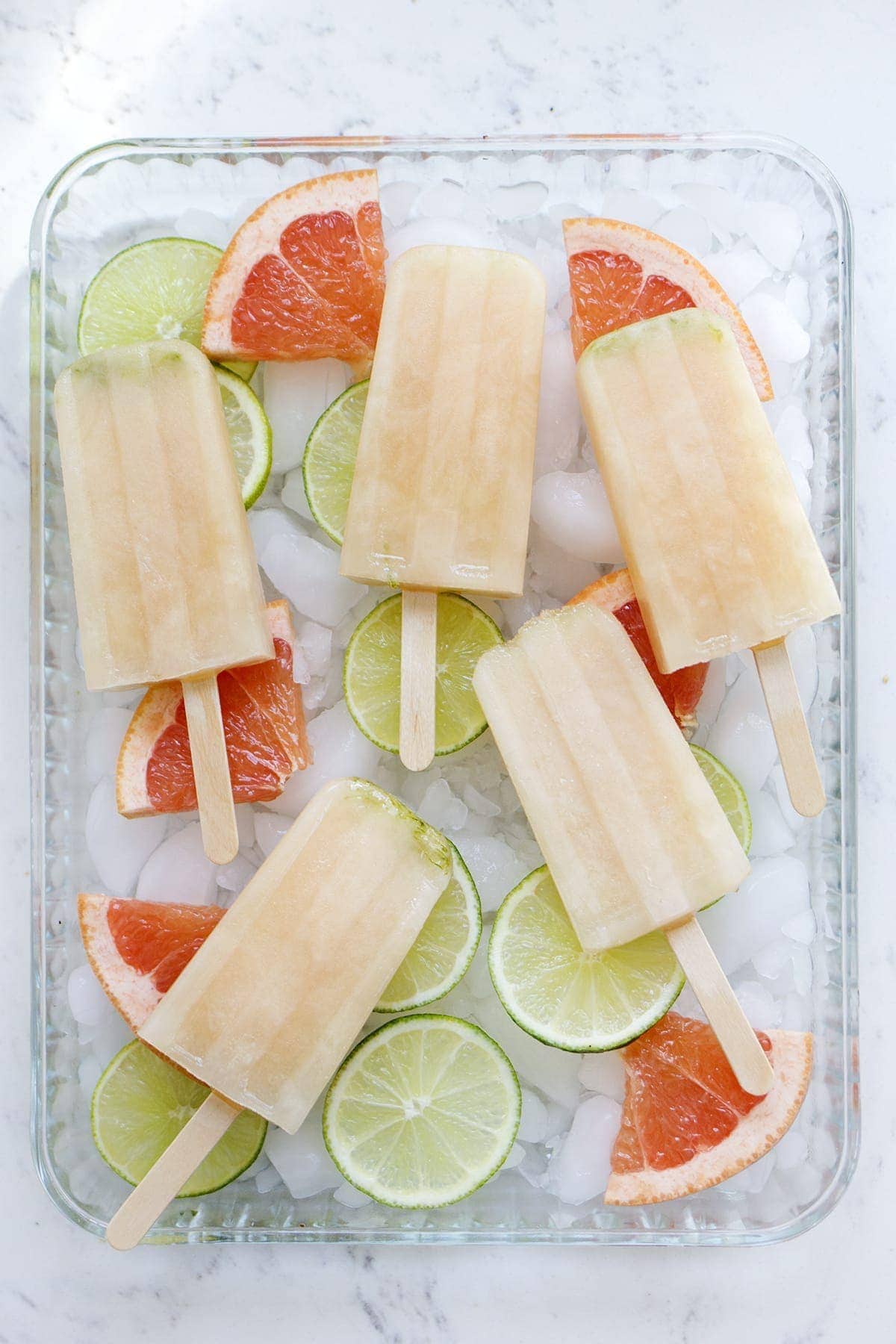 Pink grapefruit is one of those flavors that really sparkles when sugar is added, as does lime! The combination is simple and mouth puckeringly good. Puckeringly…is that a word? Well, it is now! And these pops are perfect for cooling down on a hot summer's day when you don't want a heavy sweet treat.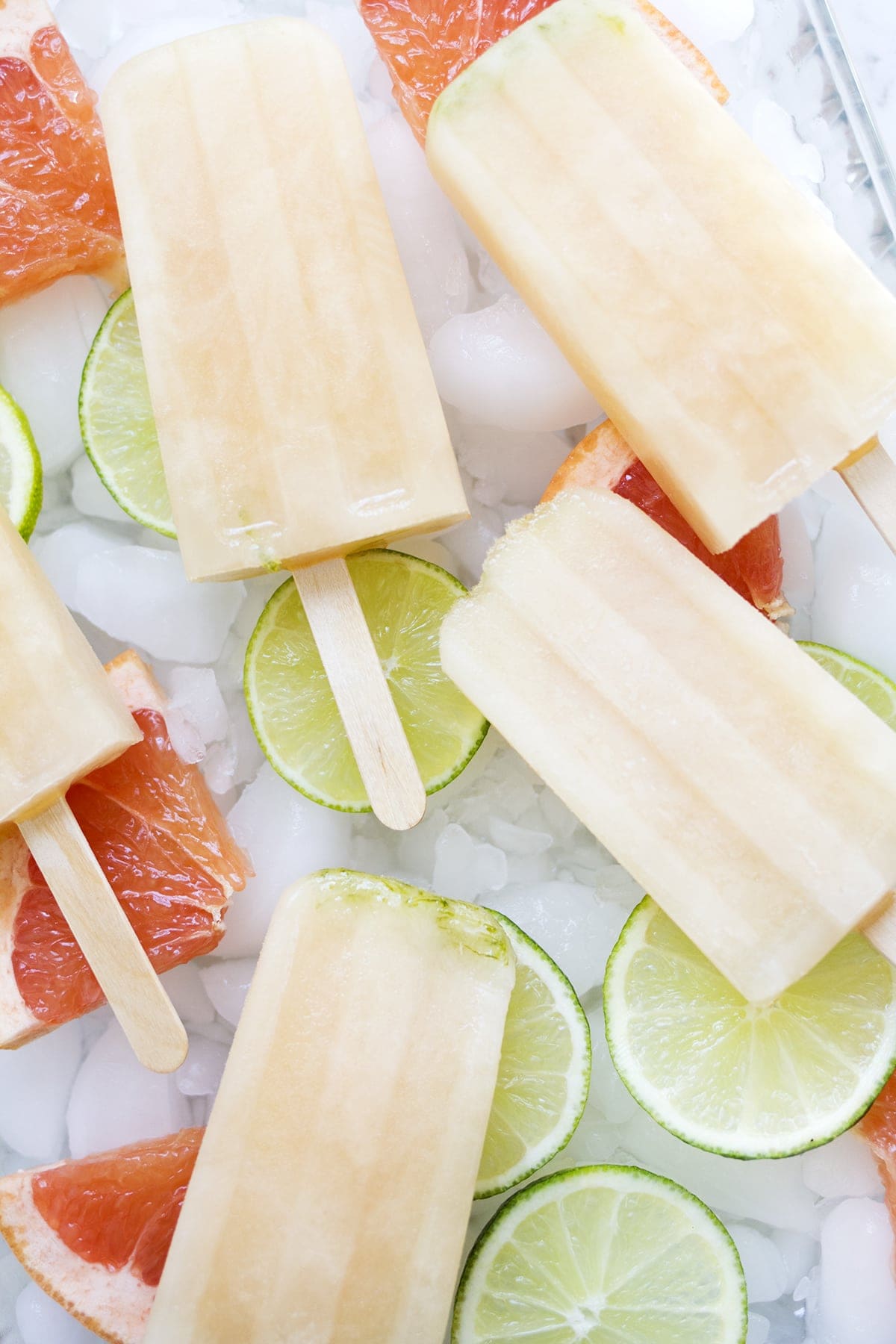 Or you could simply garnish your next cocktail with one of them. Either way, I hope you will give em' a try. Here's how to make them!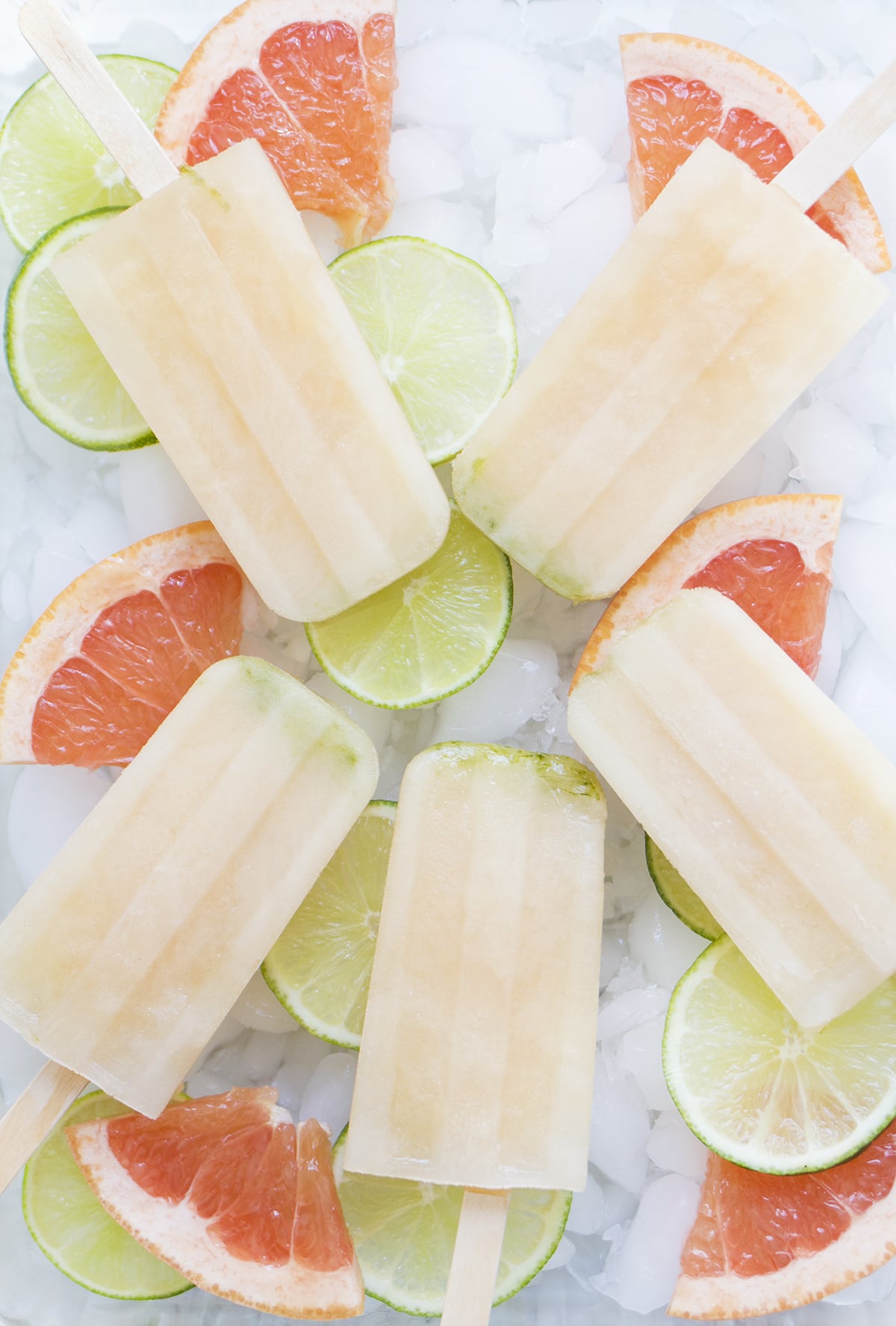 Grapefruit Lime Paletas
2016-07-10 23:12:08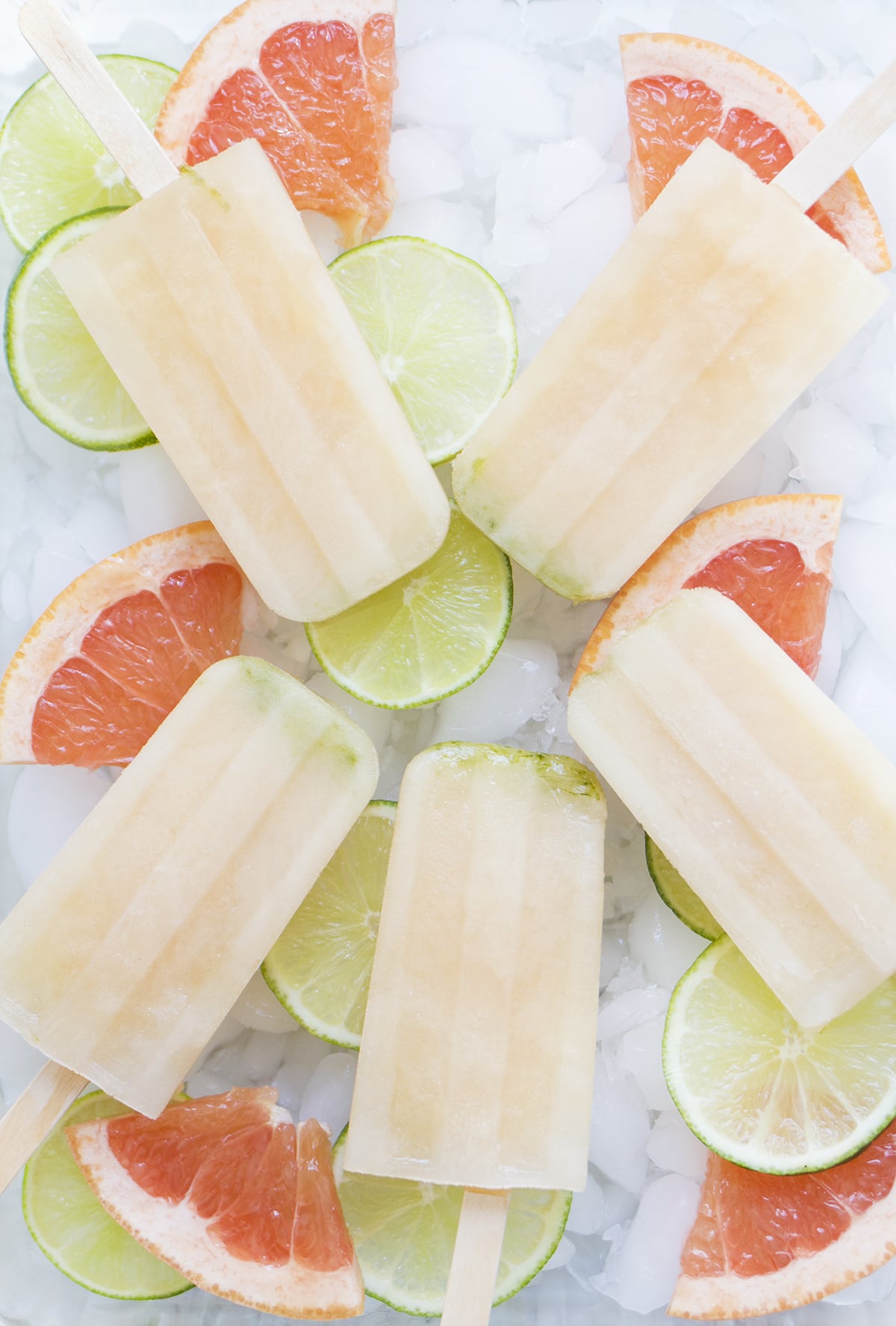 Pink grapefruit and lime popsicles.
Ingredients
1 cup sugar
1 cup water
1 tablespoon lime zest
2 cups ruby red grapefruit juice
2 tablespoons lime juice
Instructions
Add sugar and water to saucepan. Bring to simmer stirring just until sugar is dissolved. Cool completely.
Once mixture is cooled stir in juices and zest.
Pour mixture into Popsicle molds and freeze partially, just until liquid has frozen enough to insert popsicle sticks. Insert popsicle sticks and return to freezer to freeze until solid.
Run mold under warm water to release popsicles and serve.
Freutcake https://www.freutcake.com/
Save