Happy Friday! Do you have any fun plans for the weekend? I have quite the jam-packed couple of days ahead of me, no puns intended. Saturday we are helping my sister and her fiance move into a brand new home and I couldn't be more excited for her! It's always fun to celebrate a move with family and friends so we're planning a small barbecue to finish off our moving day. I'm planning to bring along the makings for one of my new favorite cocktails, the Jam Bramble.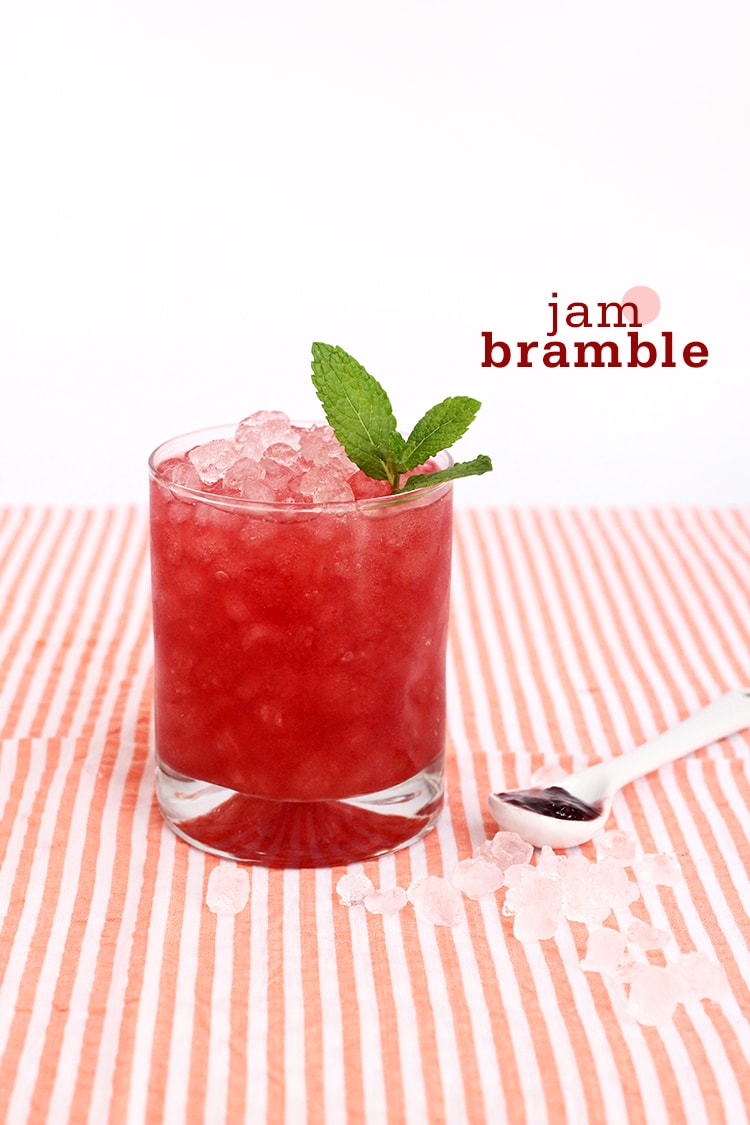 It's the perfect pantry cocktail. (I'm coining that term) A cocktail that can easily be made with ingredients you already have in your pantry and bar. Plus this drink is festive enough to serve at any spring or summer gathering poured over crushed ice and garnished with a sprig of mint.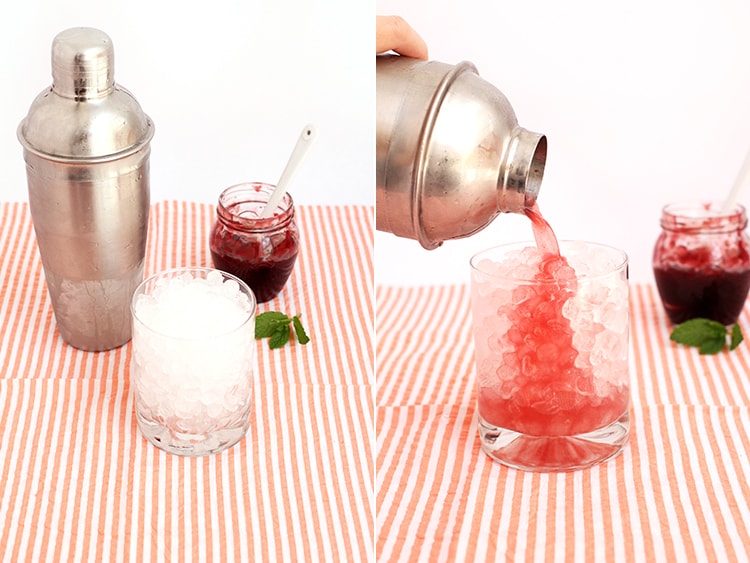 I'm excited to toast my sister and her new home with a round of Jam Brambles. I'm sure it will be a sweet start to a very happy home!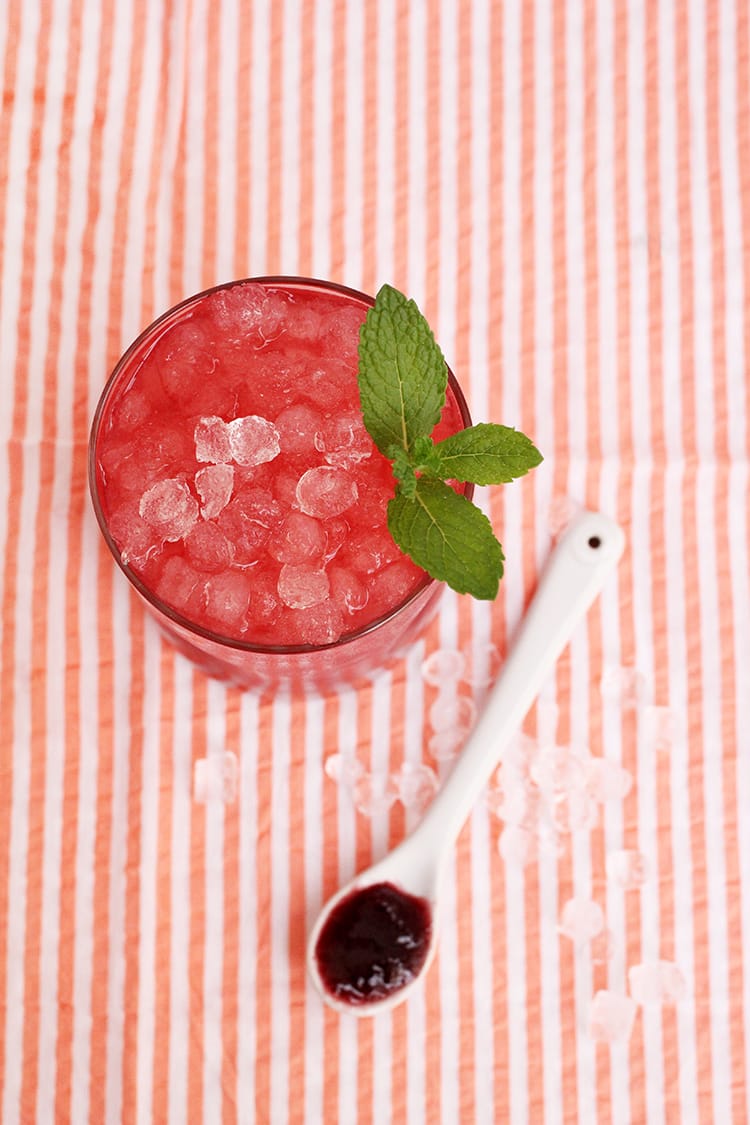 photos by Leah Bergman
Jam Bramble - inspired by jam cocktails here & here
makes 1
2-oz gin or vodka
1-oz lemon juice
1-oz simple syrup (optional)
1-Tbsp blackberry jam (or your favorite flavor)
crushed ice
mint for garnish
Directions:
1. In a cocktail shaker filled with ice combine gin or vodka, lemon juice, simple syrup (if you like it sweet), blackberry jam. Shake vigorously until well chilled.
2. Pour over a glass of crushed ice and garnish with fresh mint. Enjoy!
Freutcake Tips:
1. Serving this cocktail at a party? Offer a variety of Jam choices for guests to mix in. Everyone will have the opportunity to chose their favorite flavor and level of sweetness!
2. Having trouble finding crushed ice? Your local fast food restaurant will usually sell you an extra large cup or two.