What should we call this cocktail? The Plymouth Mule? The American Mule? How about Cranberry Mules? Whatever you call it think of this cocktail as the Moscow Mule's sweeter and more festive cousin. The perfect drink for Thanksgiving!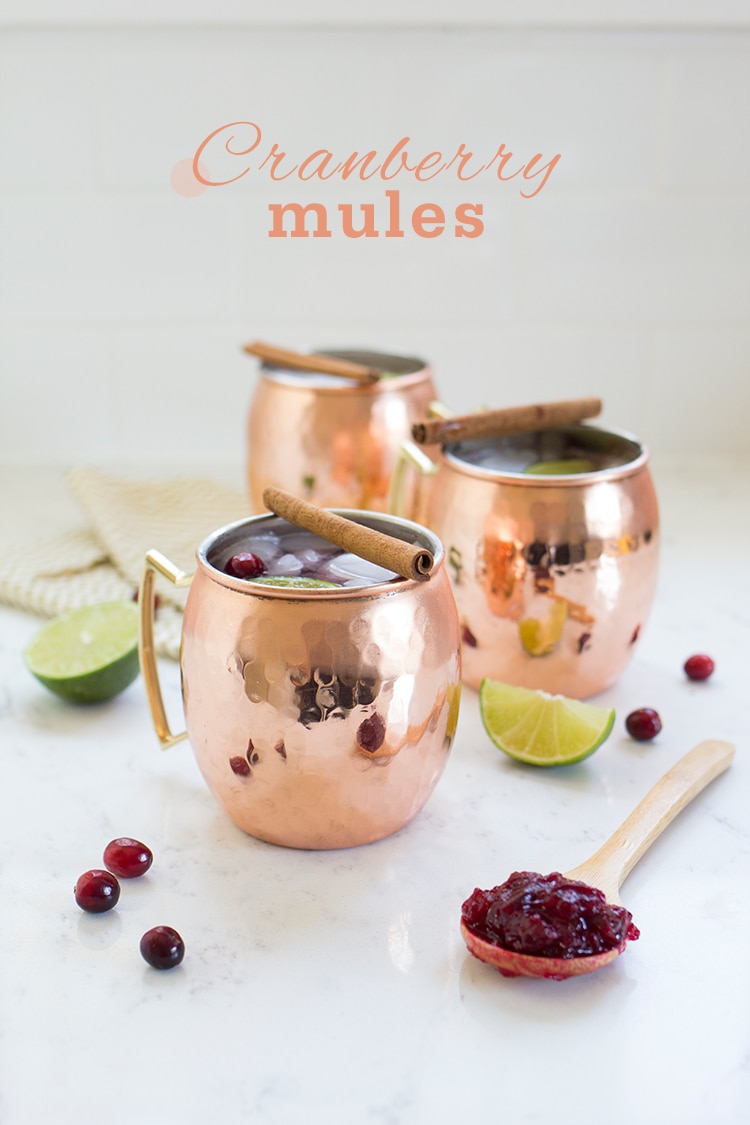 Last weekend we celebrated a very early Thanksgiving at my sister's house with out-of-town family and I brought the cocktails! Moscow Mules are one of my family's favorite drinks so I thought I'd put a Thanksgiving spin on the classic by adding in a few scoops of my homemade cranberry sauce and a cinnamon stir-stick.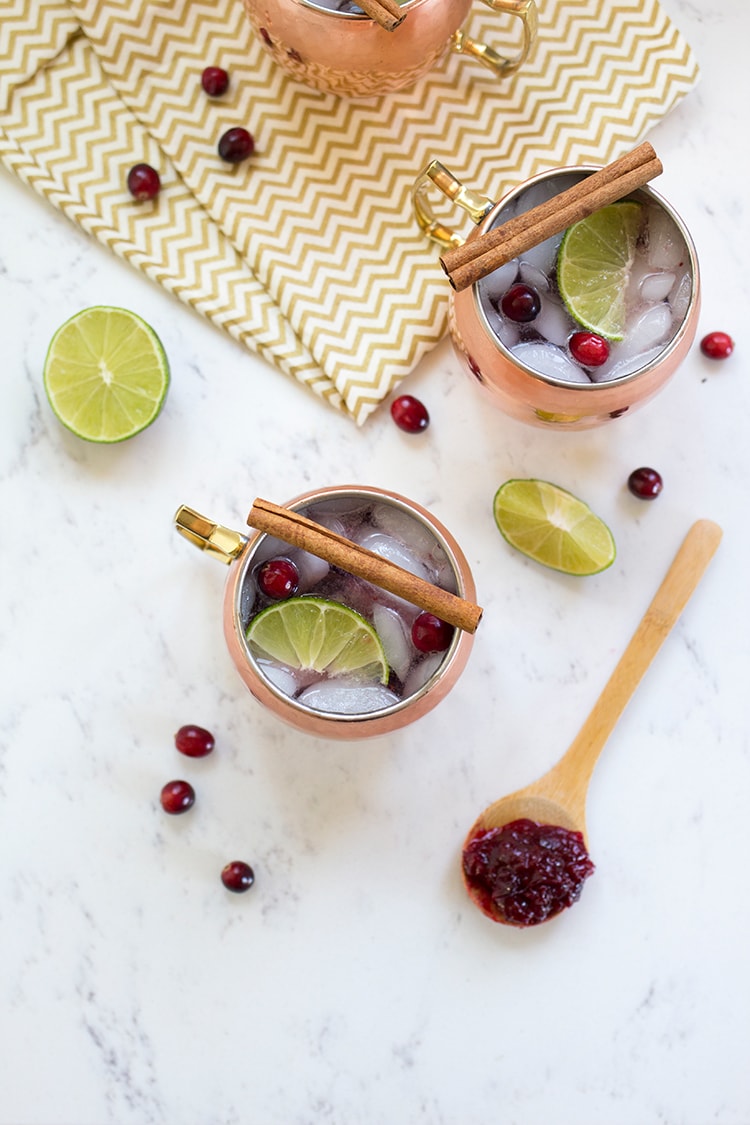 This cranberry mule is sweet, refreshing, a bit tart, and the perfect companion for turkey and stuffing.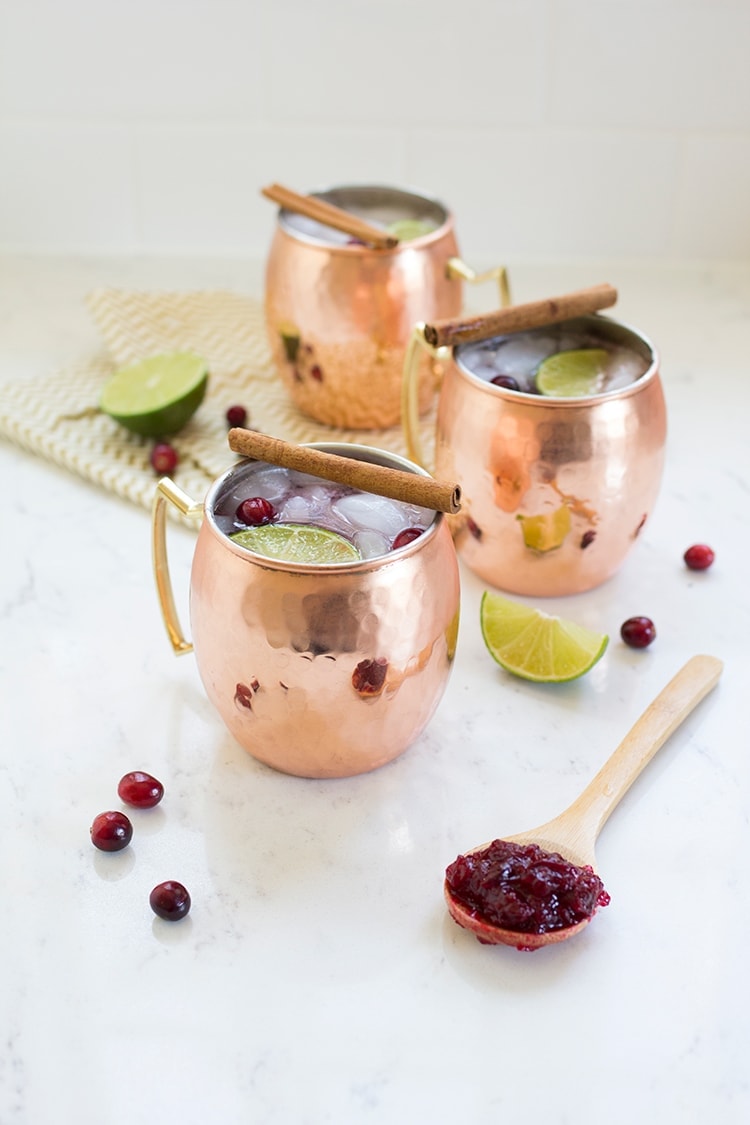 And since you're pretty much guaranteed to have cranberry sauce on your Thanksgiving menu, you only need a few additional ingredients to make these cocktail. These mules were such a hit with my family that I'm sure I'll be making them again for Christmas!
So, what is your favorite holiday cocktail?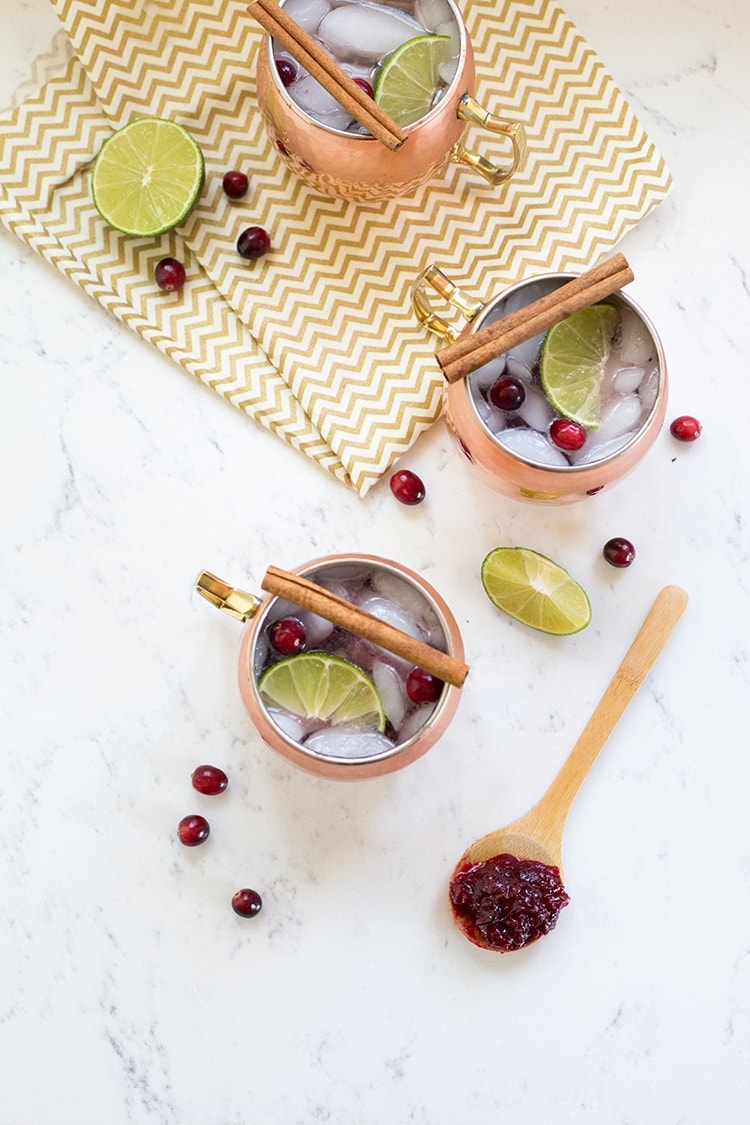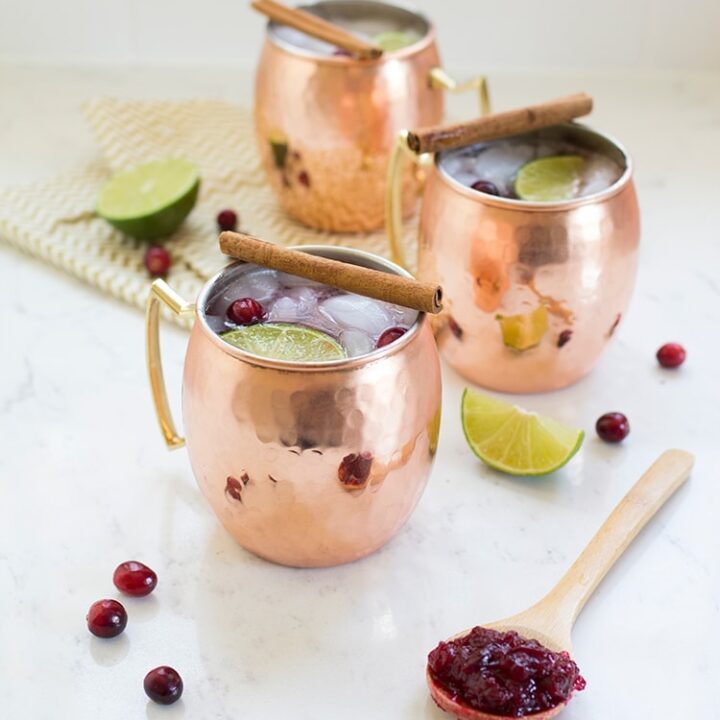 Cranberry Mules
Ingredients
4 oz vodka
2 oz cranberry juice
1 tablespoon homemade cranberry sauce, plus more for garnish
juice of ½ lime
spicy ginger beer (such as Fever Tree)
Instructions
In a cocktail shaker filled with ice shake together vodka, cranberry juice, cranberry sauce, and lime juice.
Pour into a copper mule mug filled with ice and top with ginger beer.
Garnish with a small scoop of cranberry sauce or a wedge of lime.