On Friday I made a batch of cranberry sauce from the same recipe I use every Thanksgiving! It's so simple and turns out delicious every single time. Trust me, you will never reach for a can of pre-made sauce again. Although I do have to admit, I love cutting into the ridged jelly can-shaped version from my childhood.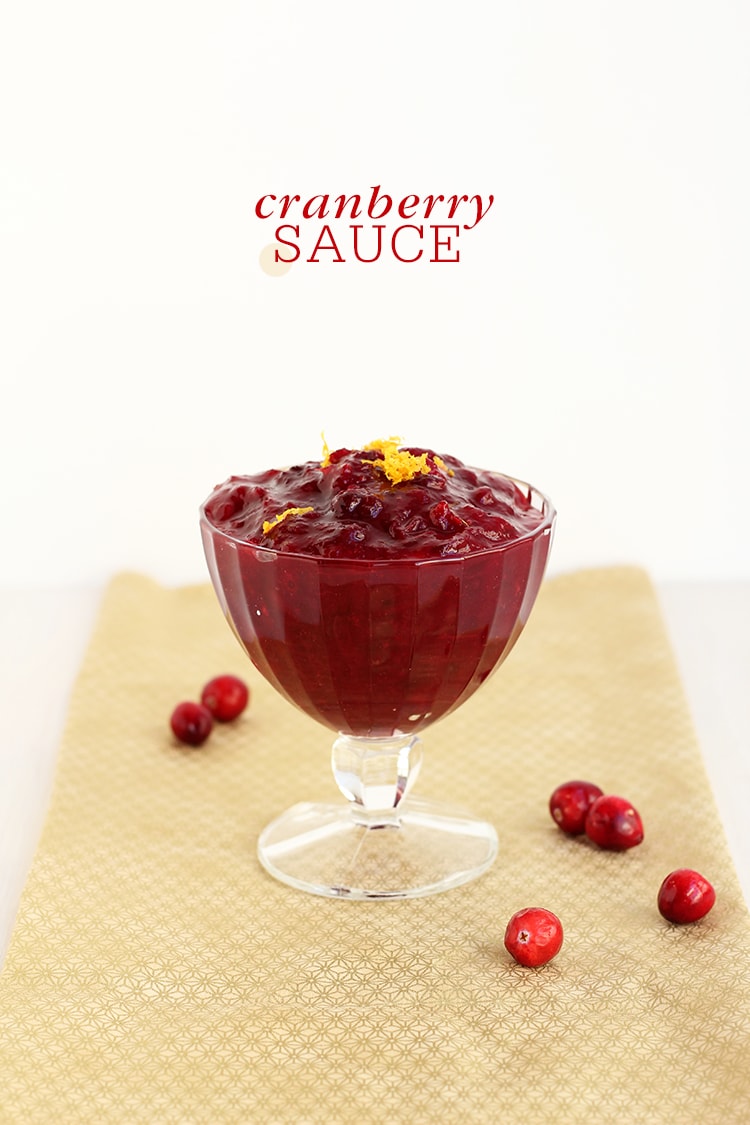 The best part about this recipe, you can follow it exactly or make a few minor additions to customize the flavor to your own personal liking! Here's how I make it: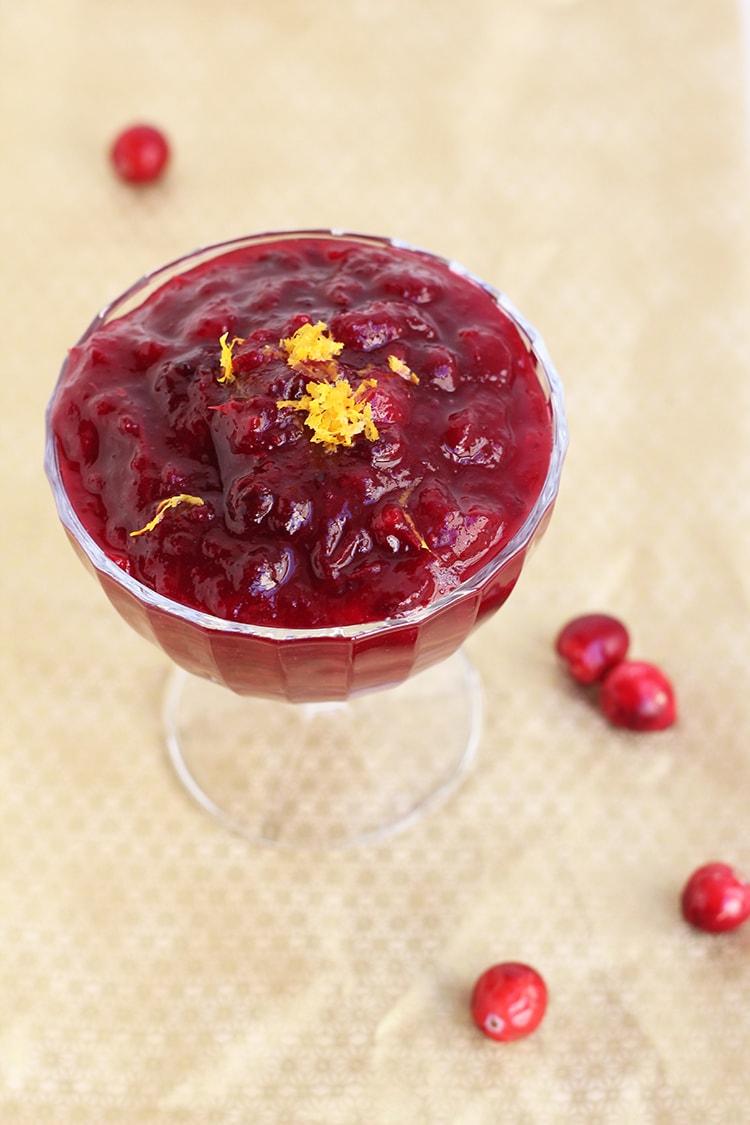 Also, for a step by step look at how to make this sauce, read my post from a couple of years back!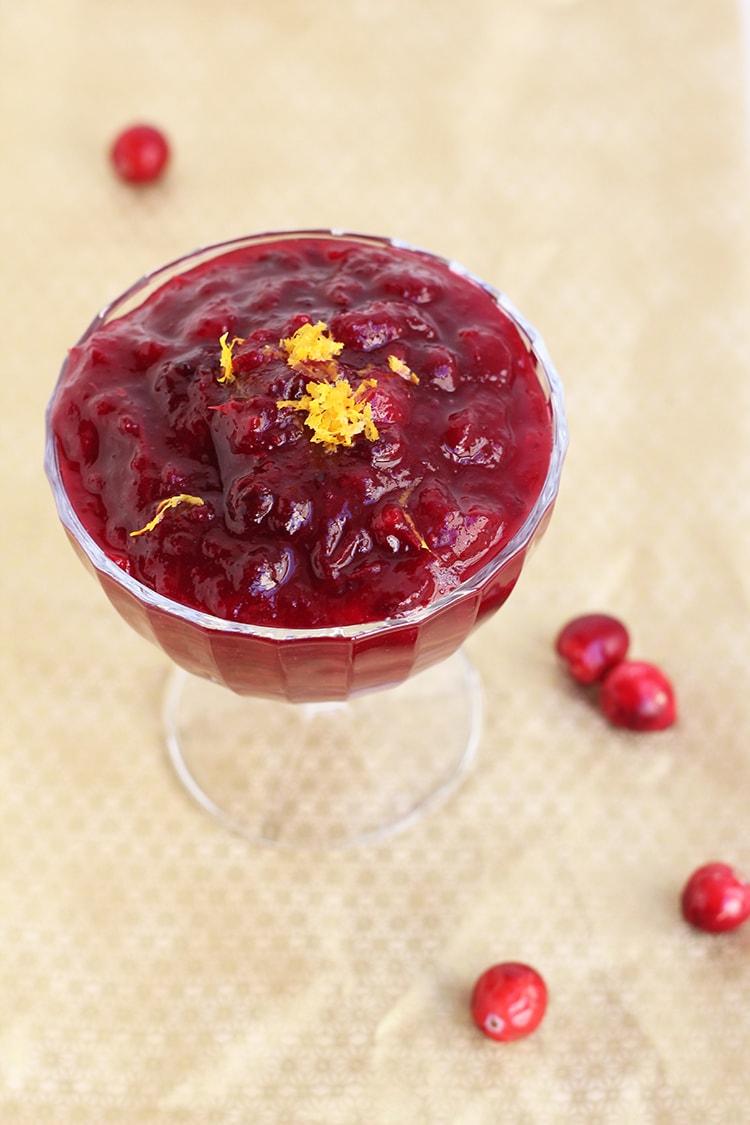 Easy Homemade Cranberry Sauce
2014-11-22 16:56:41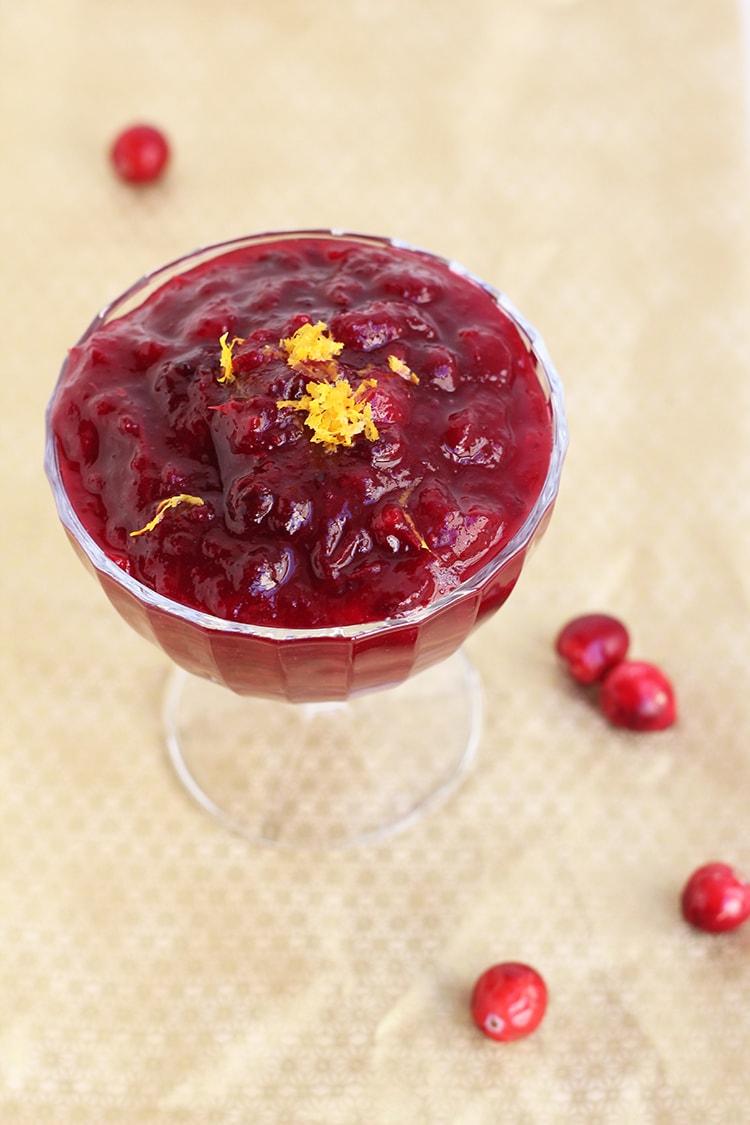 Serves 12
Ingredients
2 (12 oz) bags of fresh cranberries
1 1/2 cups sugar
4 wide strips orange zest
1/2 cup water
pinch of salt
1 cup fresh orange juice
*Other optional ingredients: (see notes below)
1 cup cranberry juice cocktail
1-2 cinnamon stick
1 tsp vanilla extract
Instructions
Wash and drain cranberries.
In a medium saucepan, combine fresh cranberries, sugar, strips orange zest (I use a vegetable peeler for these), water, and salt.
Bring to a boil over medium-high. Reduce to a simmer and cook until thickened, 20 to 25 minutes. Remove from heat and stir in 1 cup fresh orange juice. Refrigerate in large mason jars until well chilled and ready to serve.
*Alternate flavor combinations
1. If you like a bit of spice in your cranberry sauce, add in 1-2 cinnamon sticks in step 2 and remove just before chilling.
2. Try stirring in 1 tsp of vanilla extract just before chilling.
3. If you are not a fan of orange, substitute 1 cup cranberry juice cocktail for the orange juice.
Freutcake https://www.freutcake.com/