Happy Friday! Are you cooking Thanksgiving dinner this year or attending? Well if you are on bird duty it's officially time to start planning out your Thanksgiving menu. Cranberry Spice Margaritas are the perfect non-traditional cocktail to pair with your holiday meal. If you happen to live in California like I do, or anywhere else that has forgot that fall should equal cool weather, then this might just be the cool refreshing drink you've been looking for...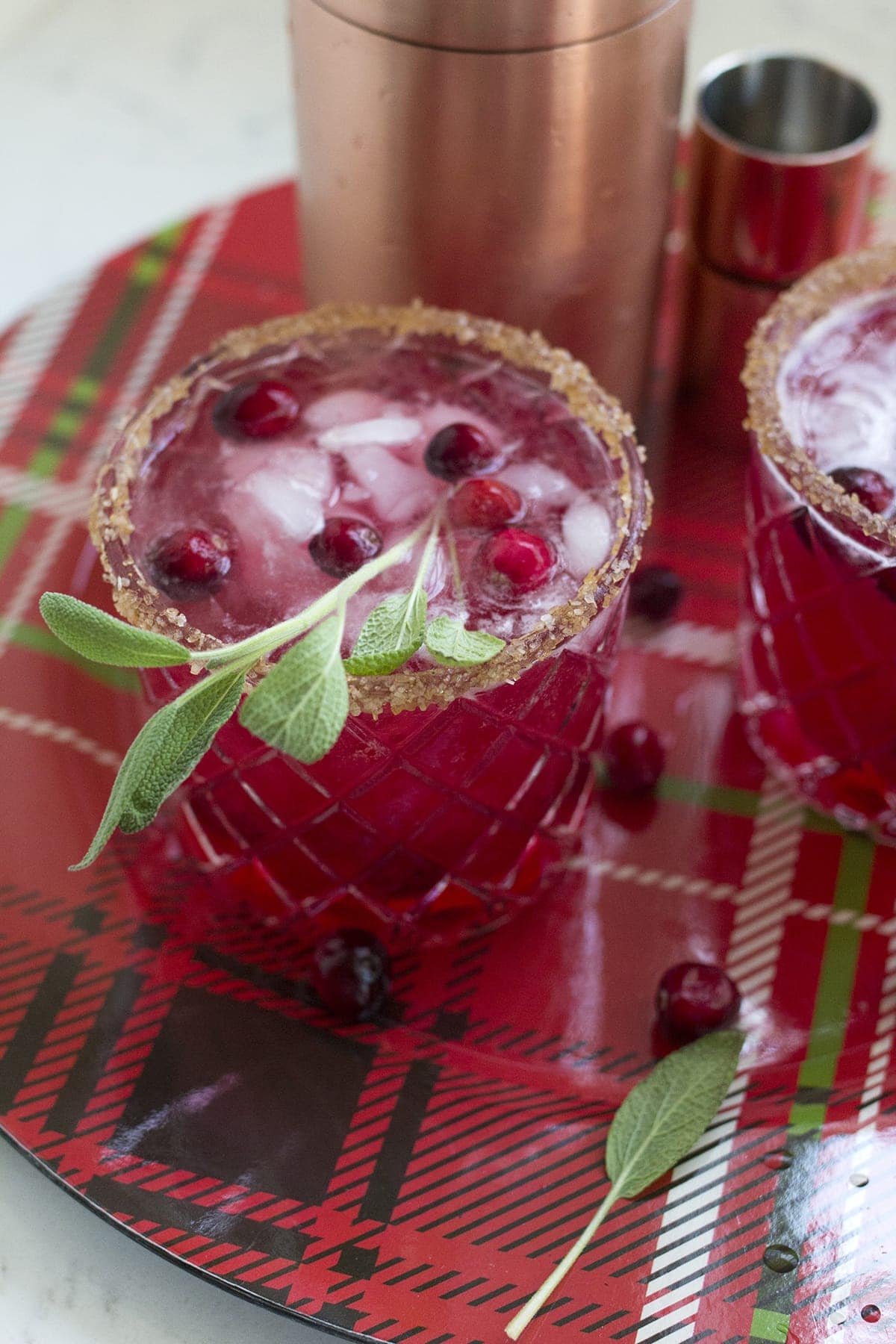 A spiced sweet and salty rim, fresh cranberry sauce, tequila, lime and orange all shaken and garnished with a sprig of fresh sage. It's Thanksgiving in a glass, and I'm digging it.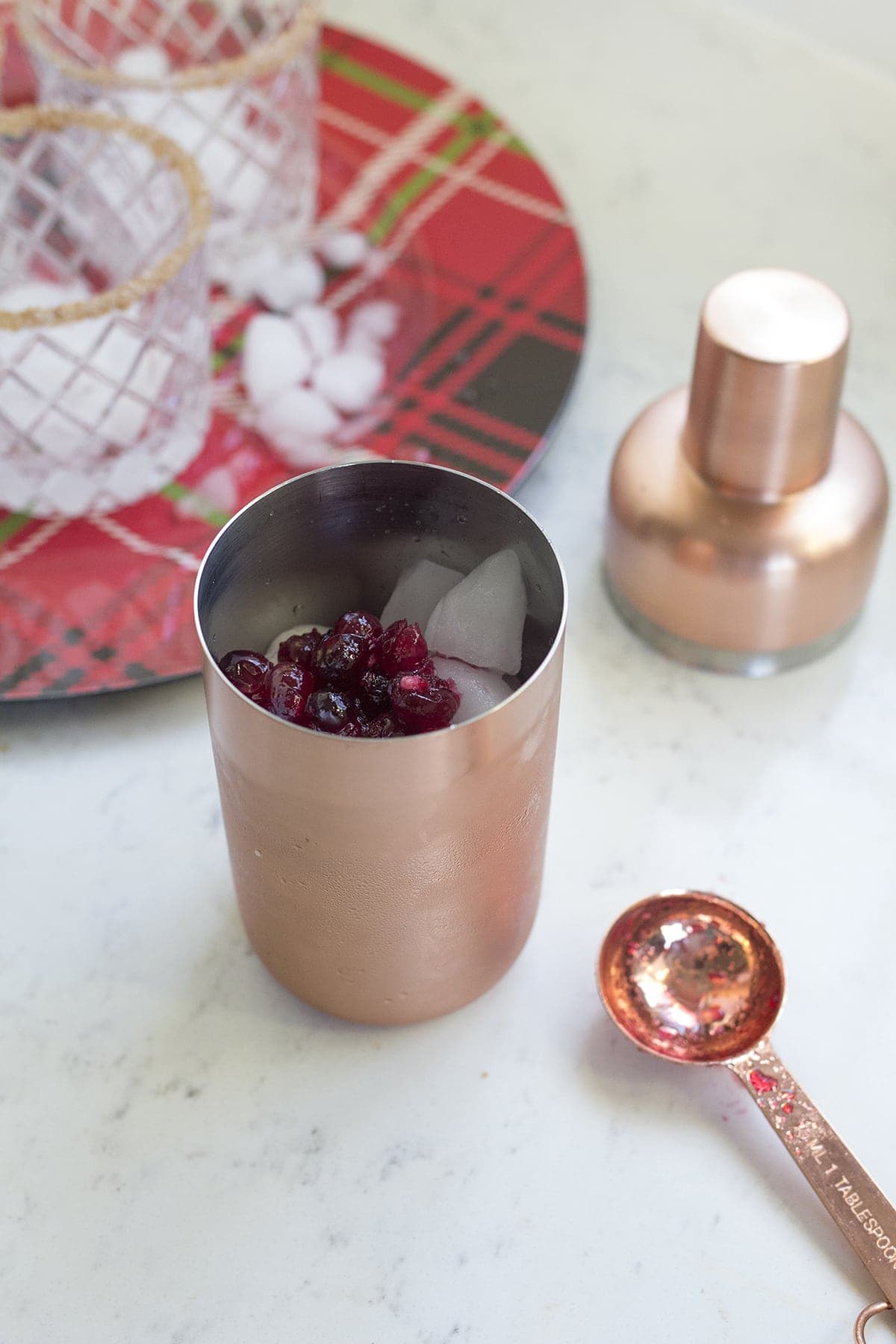 Make a whole pitcher of margaritas and chill in your fridge ahead of time. That way all you'll need to do is pour into ice filled, prepared cocktail glasses and serve. No individual cocktail making needed! After all, you've got a bird to be basting, or watching, or bites of stuffing to be sneaking...something like that.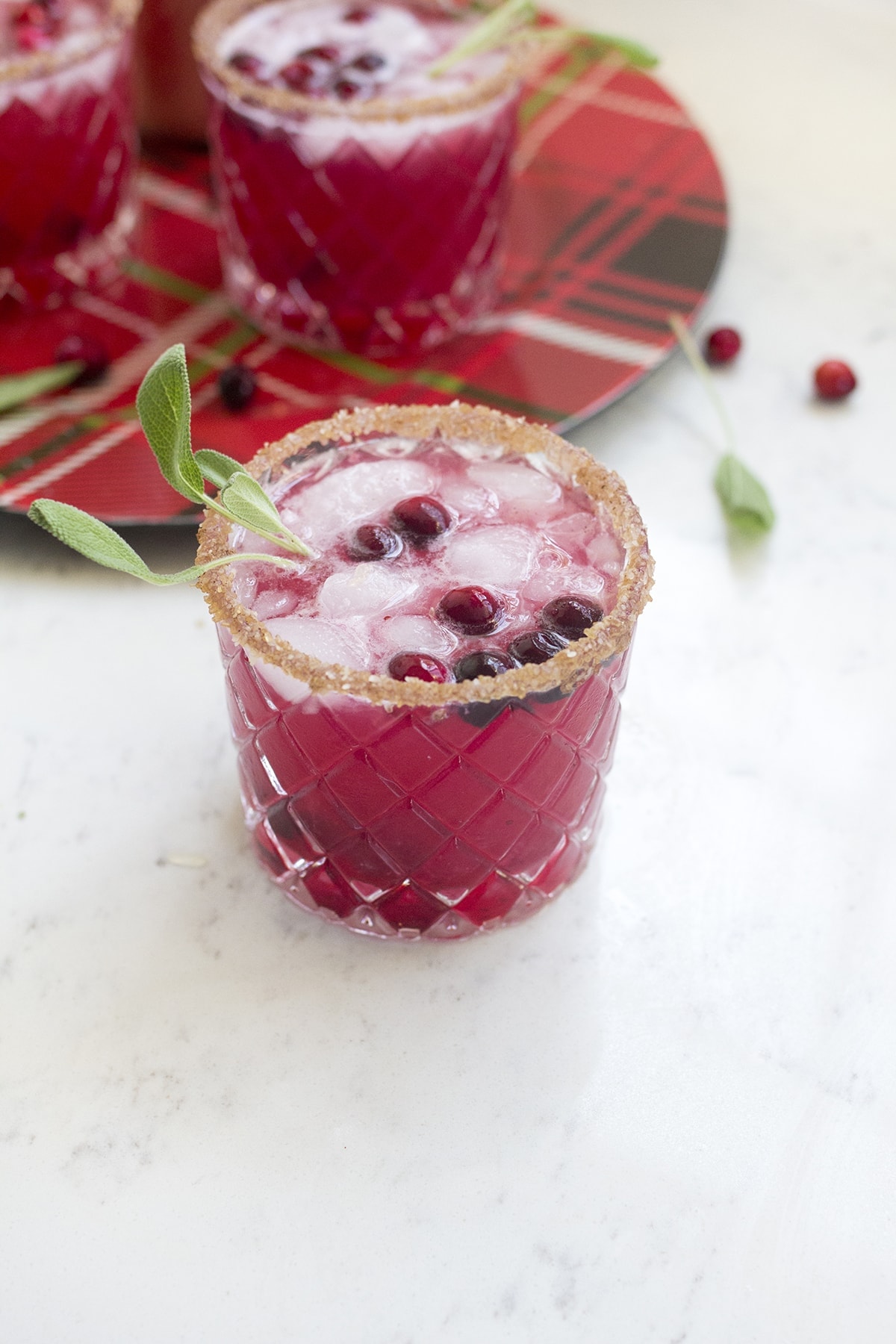 If you plan to make homemade cranberry sauce (here's my favorite recipe) simply double it and you'll have plenty for serving and for cocktail making. Or make the 3 ingredient sauce in the recipe below. After all, you can never have enough cranberry sauce! Sip, sip, enjoy this Thanksgiving margarita!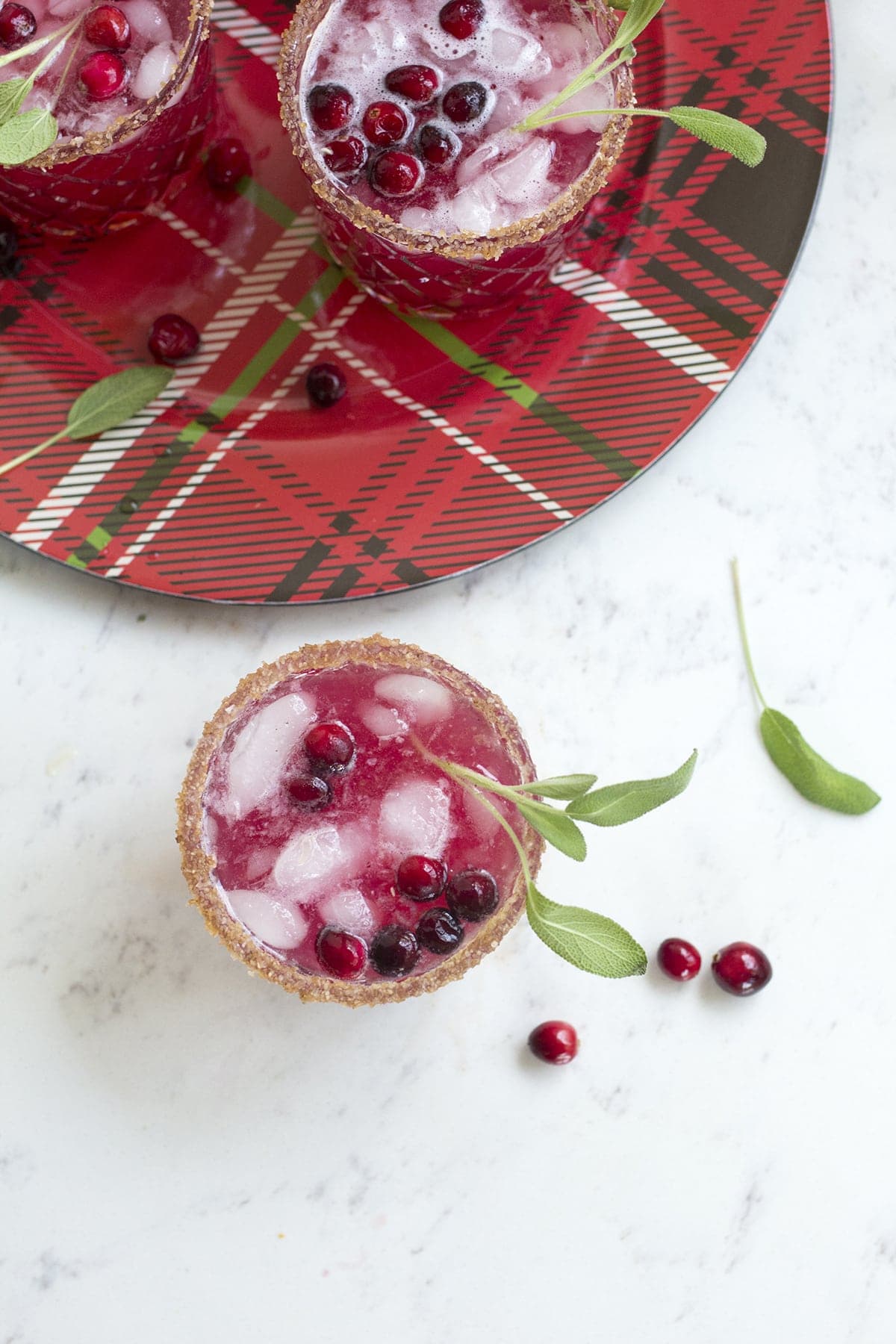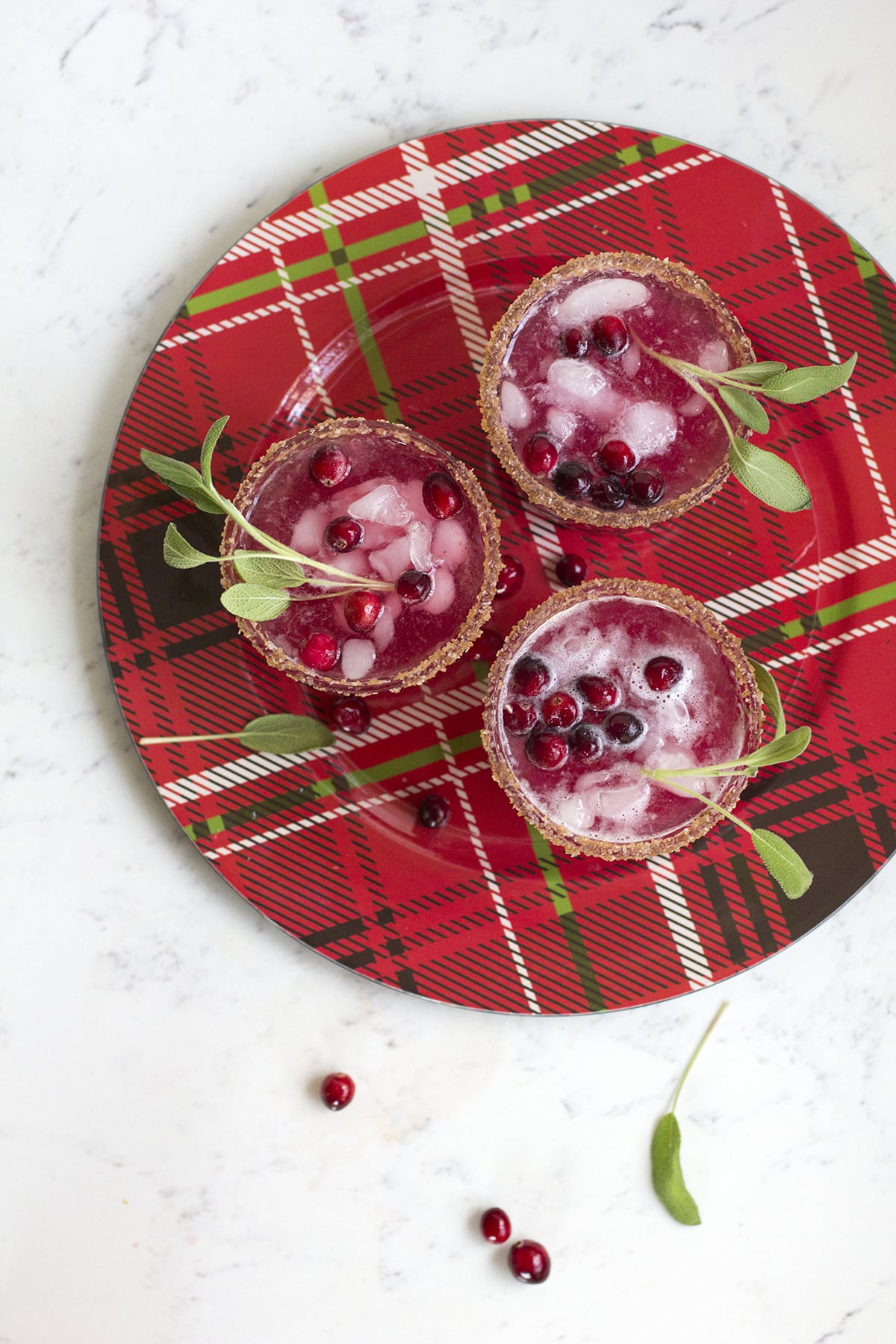 [yumprint-recipe id='161']
Save