Happy (almost) Valentine's Day! What are your plans for the weekend? Jason and I have decided to fight the crowds and have dinner at the restaurant where he took me on our very first date eleven years ago. Ok, that just made me feel ancient. However, in my defense I was pretty young when we met! (I still don't feel much better.)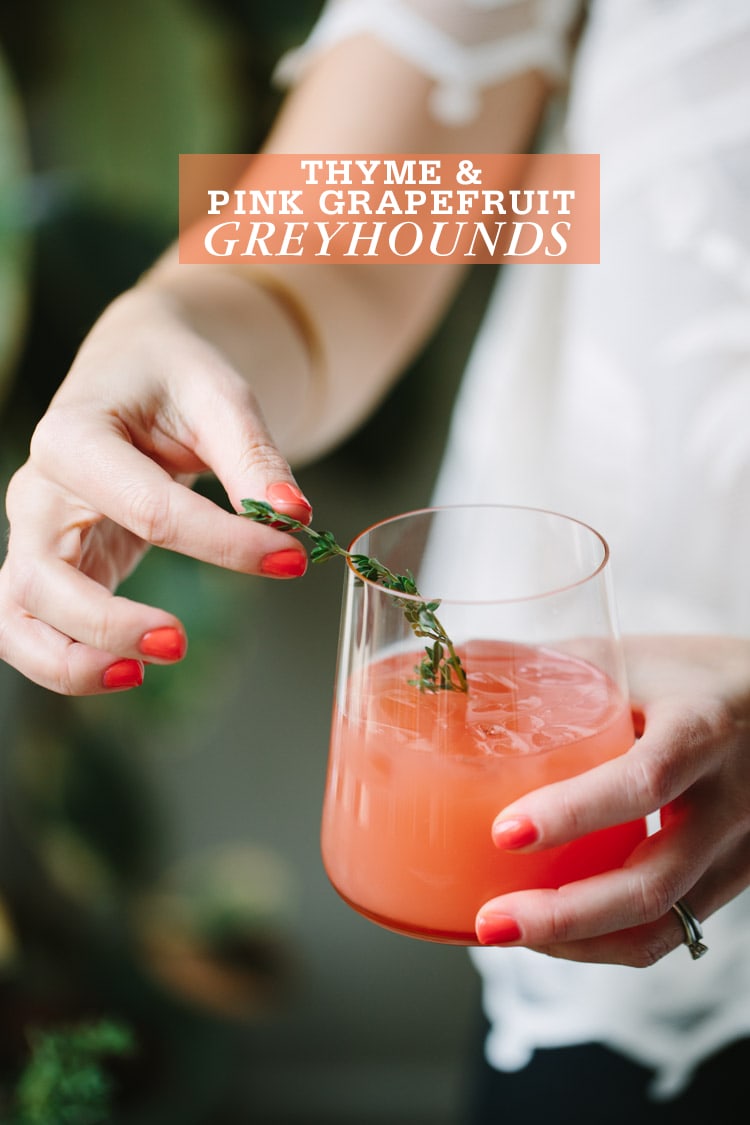 Anyway, If you do decide to stay home this Valentine's day, cook a thoughtful meal (may I recommend making Moule Frites?) and enjoy a romantic night, I have just the cocktail for you! Thyme & Pink Grapefruit Greyhounds were a huge hit at my Girlfriends Valentine's Day Brunch and I'm sure you will love them too.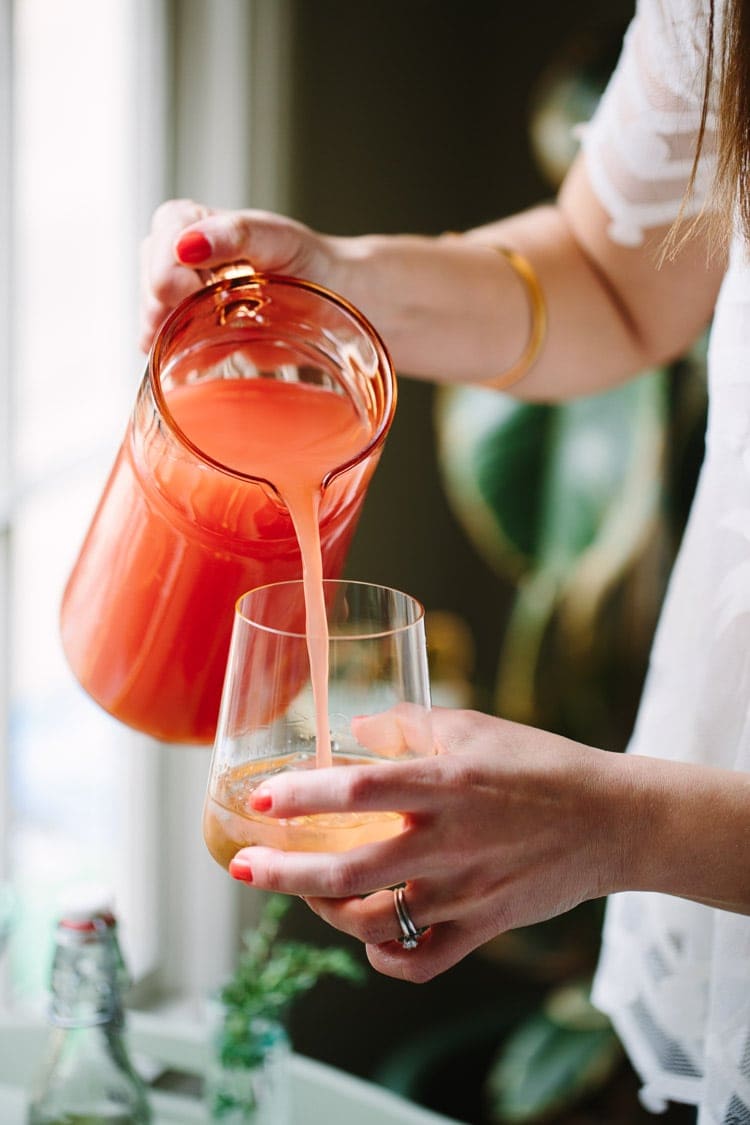 A classic Greyhound is one of my all time favorite cocktails. But it's easy to crank up the flavor and make Greyhounds super fancy by using pink grapefruit juice and thyme simple syrup. If Thyme isn't a flavor you love, try a Mint & Pink Grapefruit Greyhound!. Plus this is an easy recipe to make a pitcher of or just a few individual servings.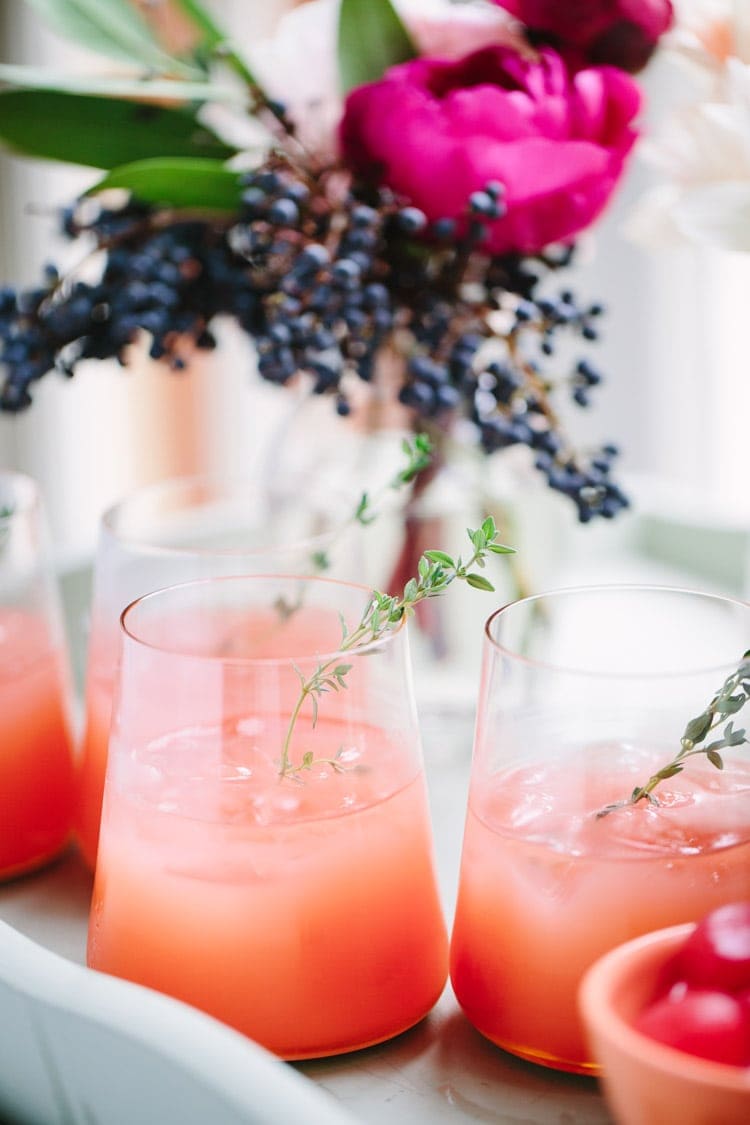 Garnish with sprigs of fresh thyme and maybe a maraschino cherry which is completely un-traditional and you have a perfectly pink and delicious cocktail!
Happy Valentine's Day, friends! I hope you take some time to show yourself, and someone you care about, some love this weekend. Oh, and try this cocktail, it's perfection! Cheers.
Shop this Post: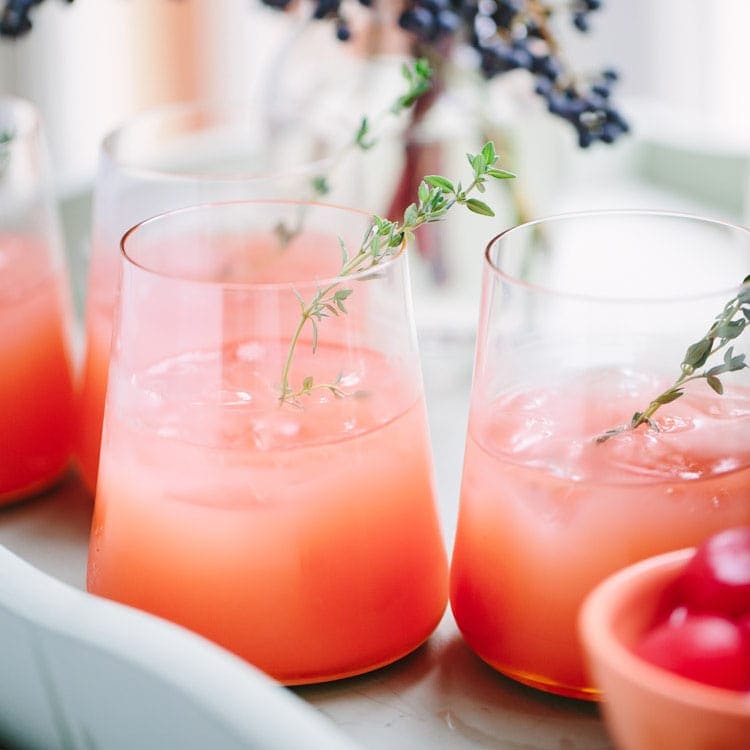 Thyme & Pink Grapefruit Greyhound
2015-02-12 14:59:16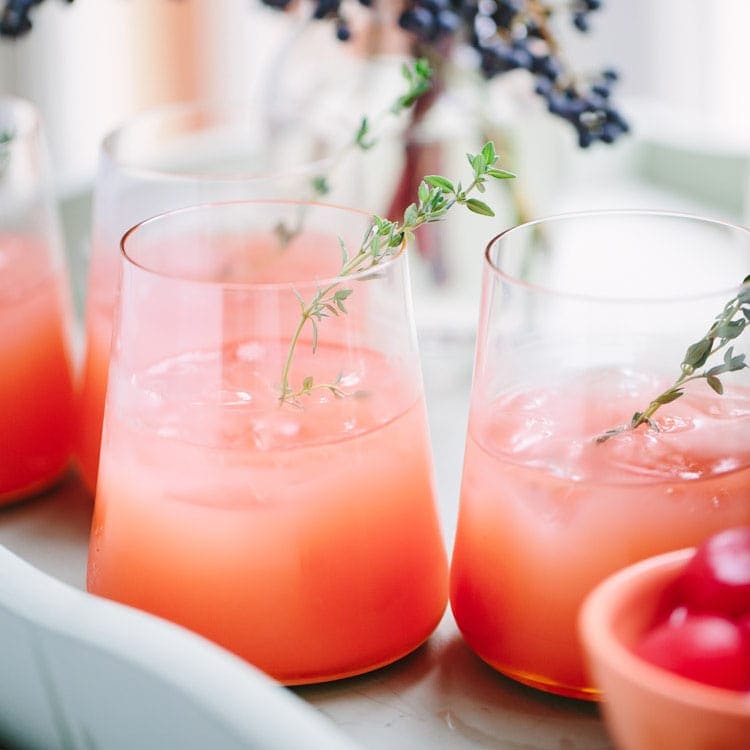 Serves 1
For the thyme simple syrup
1 cup sugar
1 cup water
4-5 thyme sprigs
For the cocktail
1/2 part thyme simple syrup
1 part vodka
2 parts grapefruit juice
Sprigs of fresh thyme, for garnish
Cherry, for garnish
Instructions
Make the syrup by combining sugar, water and thyme sprigs in a small saucepan. Bring to a simmer over medium-low heat, stirring until the sugar is dissolved. Remove from heat, cover and allow to cool completely.
Remove thyme and chill.
In a glass filled with ice, stir together vodka, grapefruit juice and simple syrup. Garnish with a sprig of fresh thyme and a cherry.
Freutcake https://www.freutcake.com/