Our Sunday was an epic example of highs and lows. Lows of morning sleep training failures and over tired babies. Highs of beautiful weather, a long walk with the twins which resulted in a 2 ½ hour nap, and a rare bit of quiet time for me to bake cupcakes.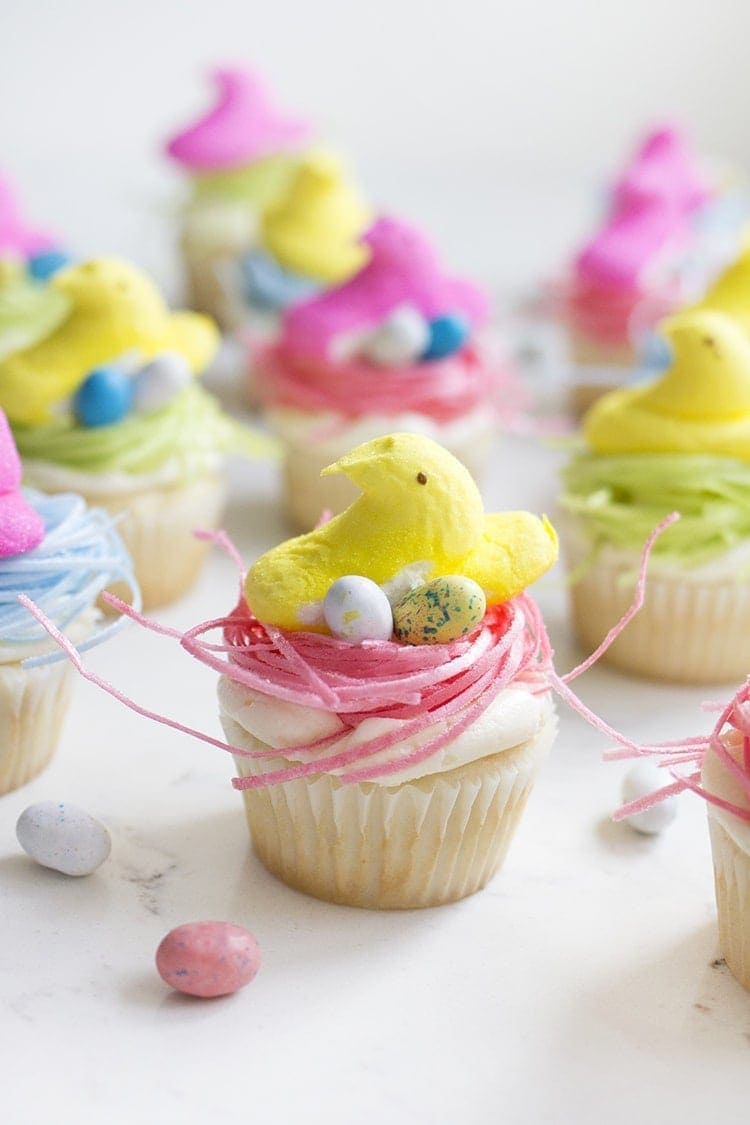 Something fun that I could make again for Easter. A boxed white cake topped with homemade cream cheese frosting, a little nest of edible Easter grass which I found at the grocery store, Peeps, and a couple of chocolate Robin's eggs.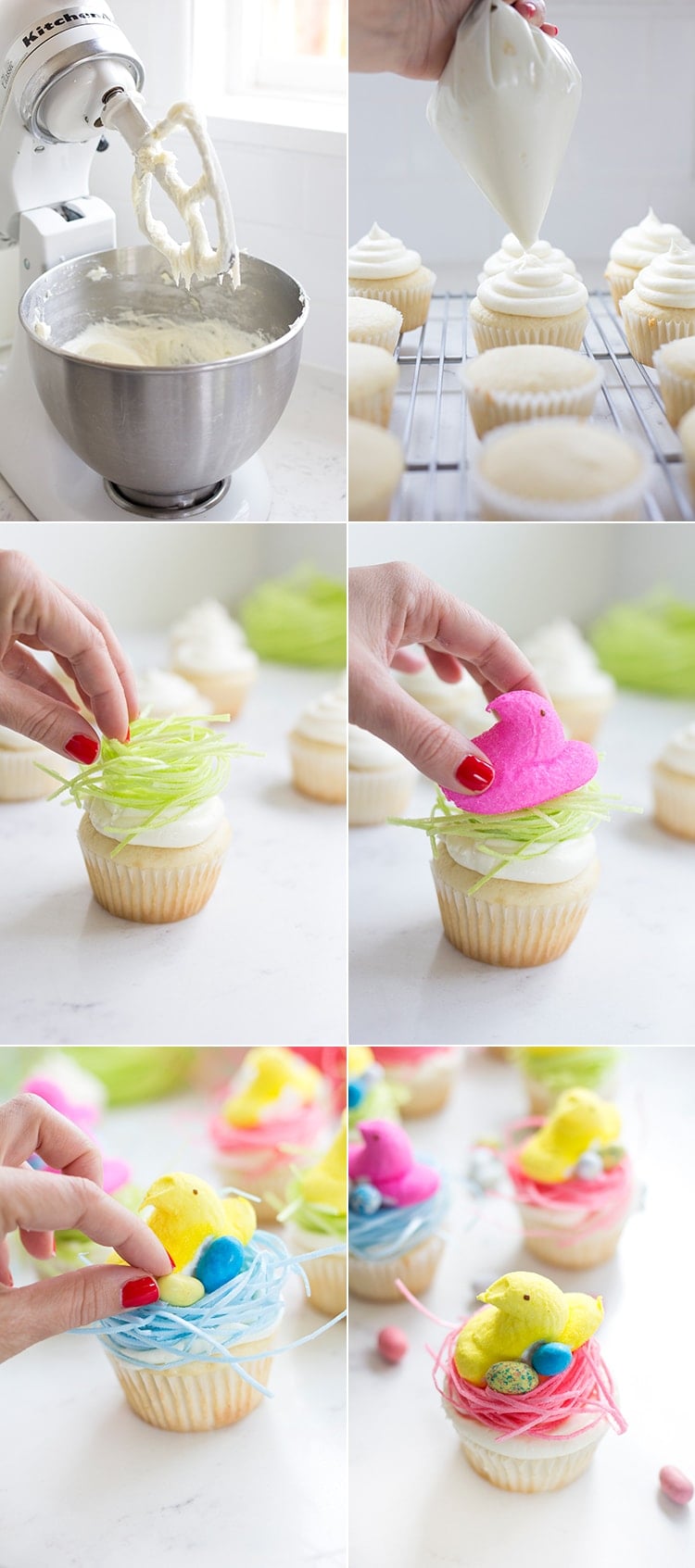 I really should have been sleeping but having time to bake, experiment, wrap those little nests of edible grass, was more refreshing to my soul than any sleep. Sounds crazy, I know. But making fun little things in the kitchen, whipping up frosting, and the smell of cake in the oven is the stuff that my happiness is made of.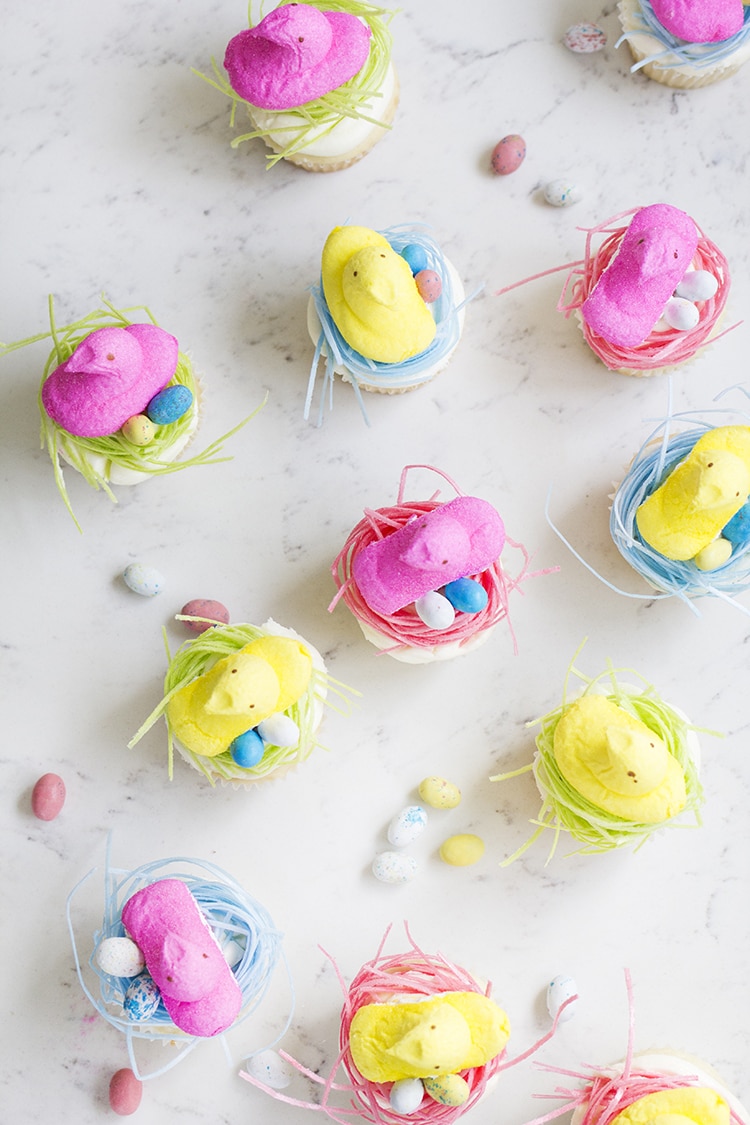 As I started to clean up my kitchen, two dozen beady eyed Peeps watching me wipe down the counter tops, I missed my babies.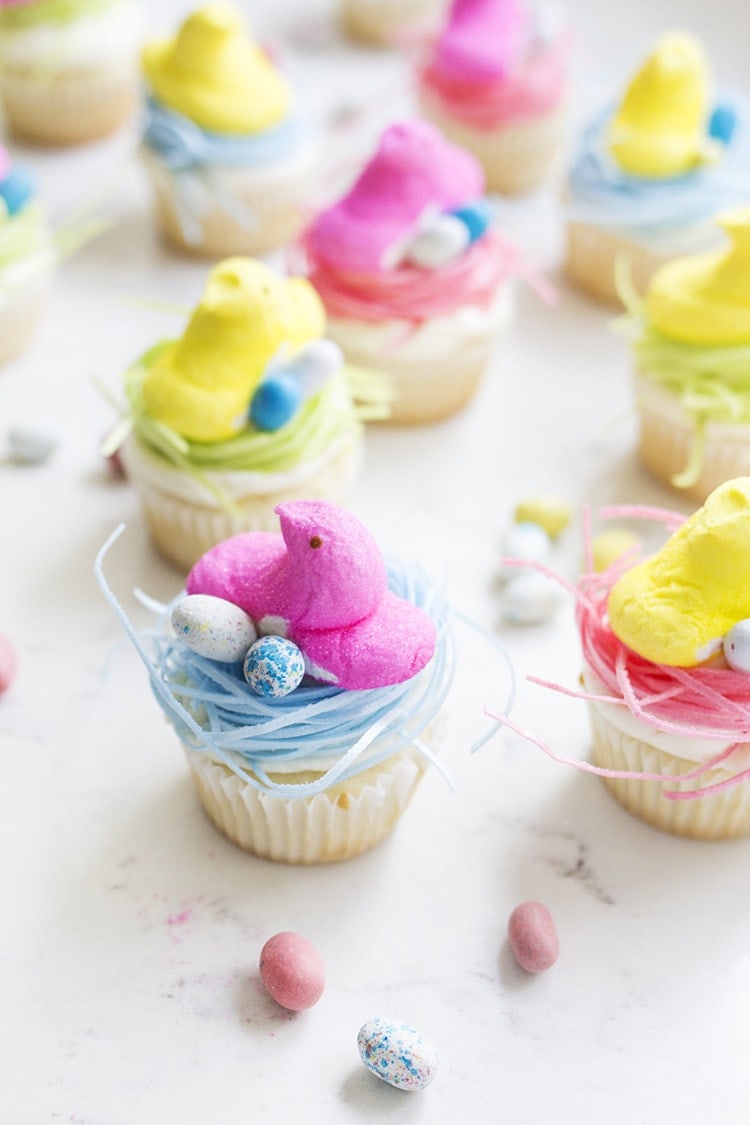 I wanted them to be awake so that I could hold them. This quiet time had gone on long enough! So, I stopped and ate a cupcake. Sugary and sweet and tasting of sleep deprivation and missed napping opportunities. Then Millie began to cry. It was a good Sunday.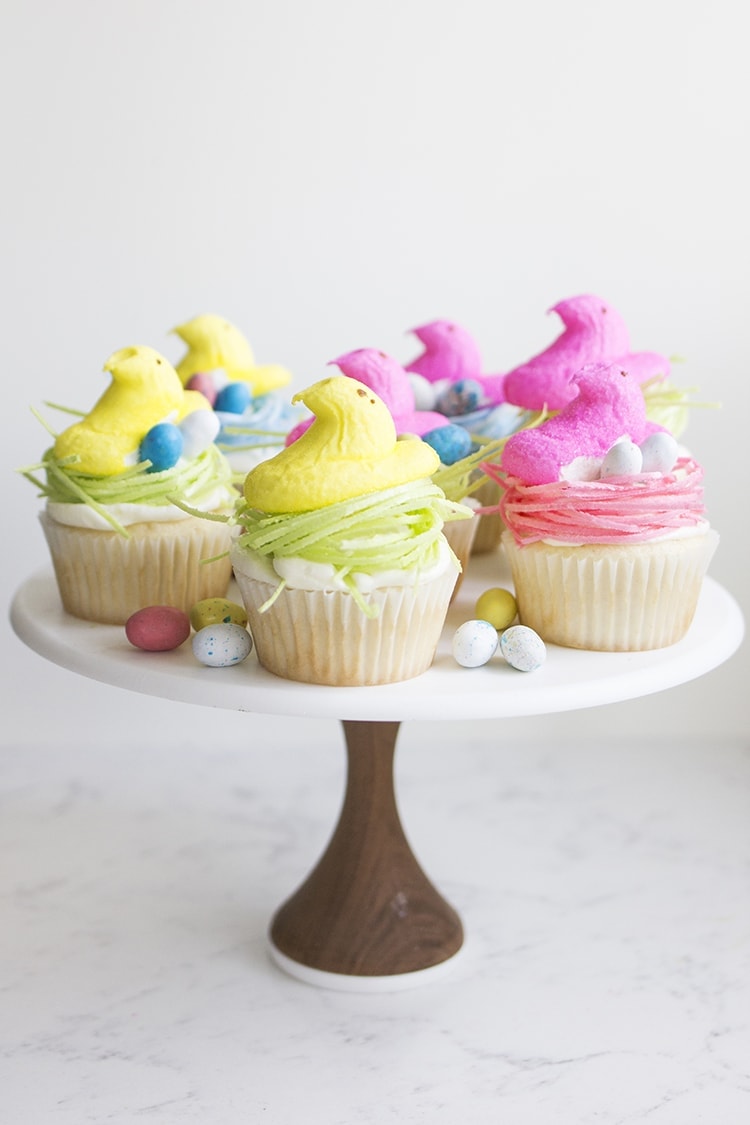 photos by Leah Bergman
Edible Easter grass found at Ralphs or online here!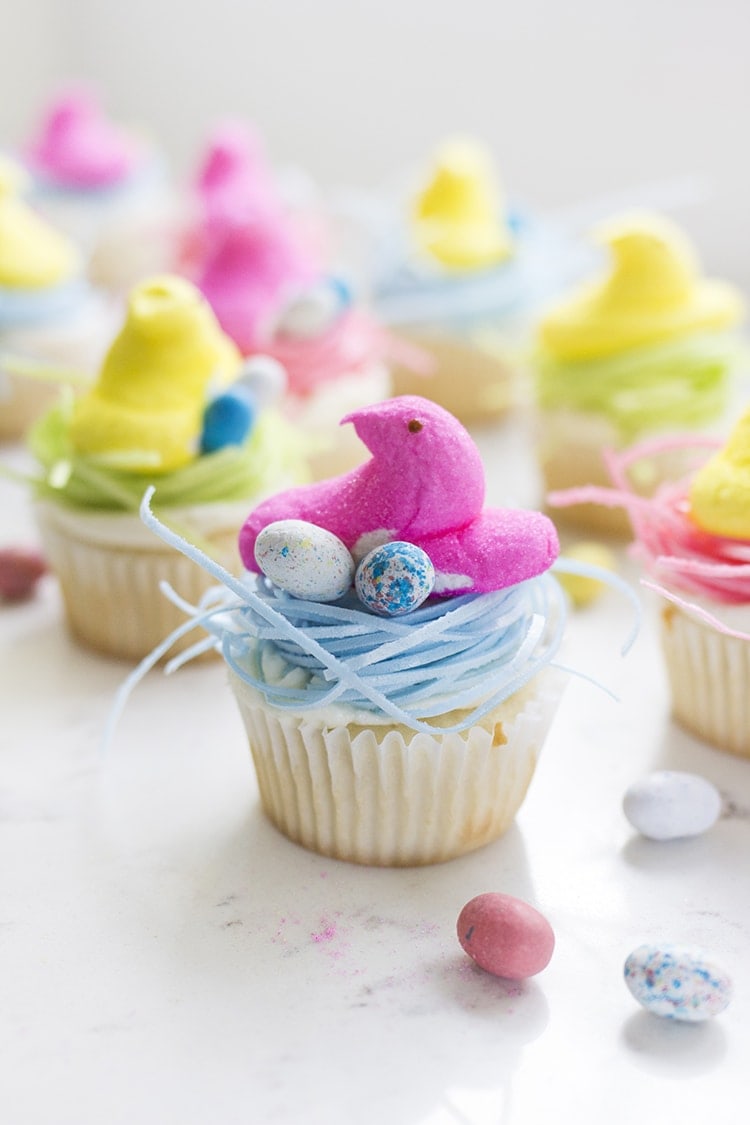 Peep Cupcakes
2016-02-28 23:21:41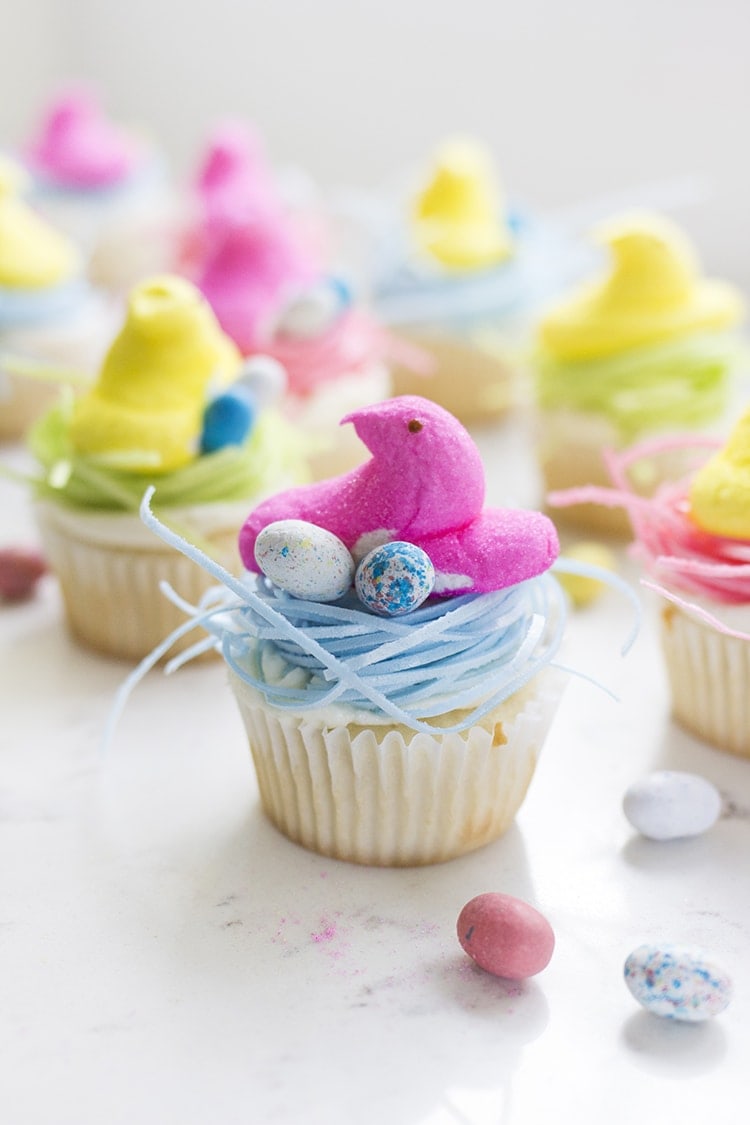 Ingredients
1 box white cake mix
edible Easter grass
pink and yellow marshmallow Peeps
Robin's egg chocolates
8 oz salted butter, softened
8 oz cream cheese, softenend
4 cups powdered sugar
2 tsp vanilla extract
Instructions
Prepare 24 cupcakes according to box instructions and allow to cool completely.
Make the frosting: in a mixer cream butter, cream cheese, and vanilla extract until smooth and fluffy. Scrape down sides and slowly mix in powdered sugar. Beat until well combined. Pipe or spread frosting on each cupcake.
Make small nests with the edible Easter grass by wrapping around index and middle finger. Place one next on top of each frosted cupcake. Top with a Peep and two Robin's eggs.
Freutcake https://www.freutcake.com/