"Meet Erin, Freutcake's newest food contributor and one of the sweetest ladies you will ever know! Erin is an associate food editor at Good Housekeeping in New York City, a food blogger at Food and Femininity, and a wiz at developing delicious and easy recipes. Today I am happy to announce that Erin will be writing a new column of '5 Ingredient Recipes' because let's face it—we could all use a few easy and delicious items in our recipe repertoires, am I right? So without further ado, here's Erin with her Easy Apple Cider Doughnuts...my mouth is already watering." - Leah
Fall wouldn't quite be the same without cozy sweaters, pumpkin spice lattes and apple cider doughnuts—which seem to only pop up for a few delicious weeks here in New York City! That's why this year I decided to create a super-easy, copycat cider doughnut recipe that we can delight in at home whenever the craving hits. How sweet would it be to surprise your friends and family with a warm cider doughnut breakfast?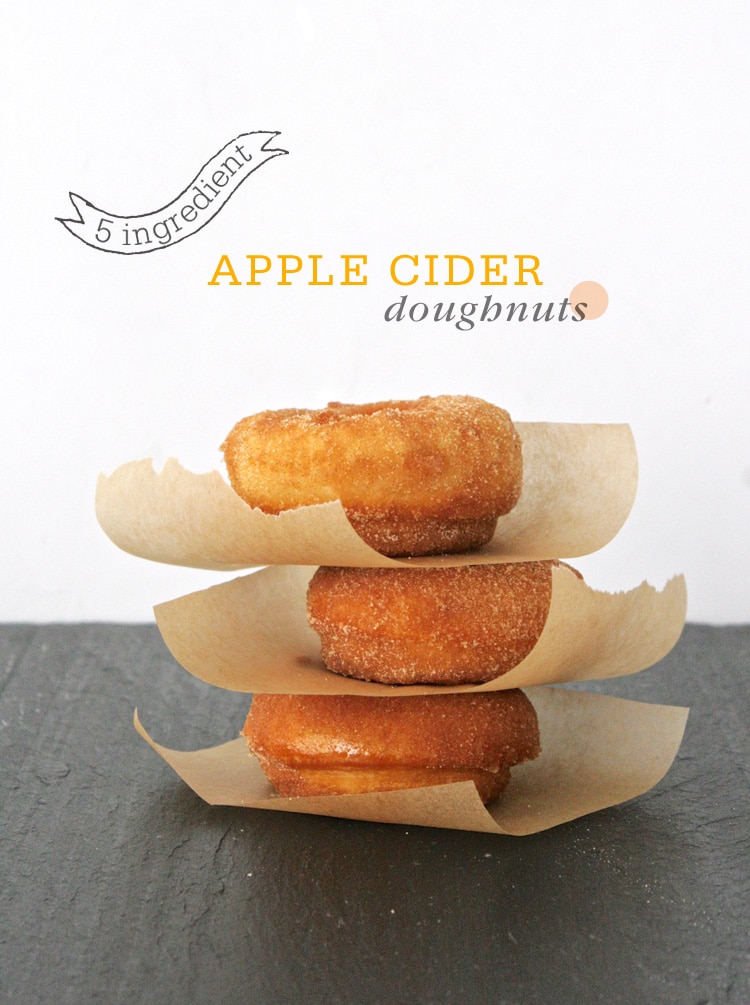 Here's the thing though: The doughnut making process has always seemed pretty daunting to me, what about you? To make the recipe as stress-free as possible, I decided to use store-bought refrigerator biscuit dough as my doughnut base. Works like a charm! The biscuits are sweet, tender and puff right up when you fry 'em, just like regular doughnuts.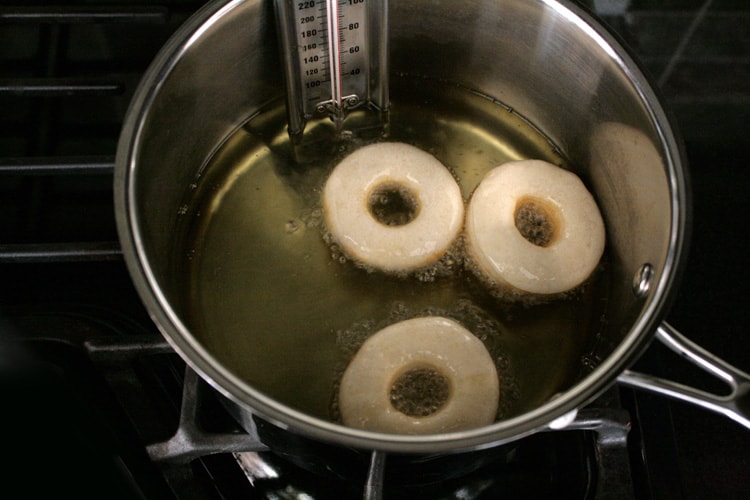 A quick cider glaze and cinnamon sugar give these kind-of-homemade sweets the full cider doughnut treatment. Don't forget to save the doughnut centers once you've cut out all of the dough–they're perfect for making sugary little doughnut holes!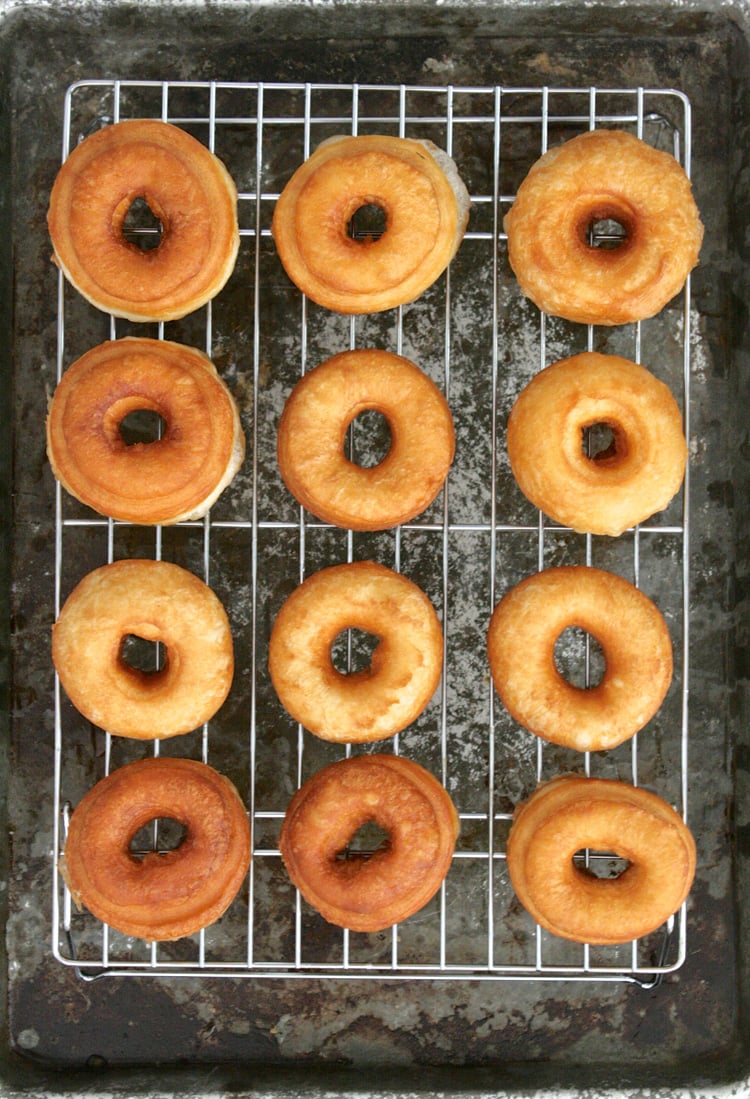 photos by Erin Phraner
5 Ingredient Apple Cider Doughnuts
Makes 16 mini-doughnuts
2 cups apple cider
½ cup confectioners' sugar
1 cup granulated sugar
2 teaspoons ground cinnamon
2 (16-ounce) rolls refrigerator biscuits, such as Grands Original Biscuits
Pantry Staple: Vegetable oil, for frying
Directions:
1. Make the glaze: Bring the apple cider to a simmer in a saucepan over medium-high heat. Simmer until reduced to ½ cup, about 10 minutes. Transfer to a small bowl, add the confectioners' sugar and whisk until smooth; set aside.
2. Make the cinnamon sugar: In a separate small bowl, whisk together the granulated sugar and cinnamon; set aside.
3. Make the doughnuts: Heat 2 inches vegetable oil in a heavy-bottomed pot or skillet over medium-high heat until a deep-fry thermometer registers 350˚.
4. Meanwhile, separate the refrigerator biscuits and cut each into a doughnut using a small doughnut cutter (this is the one I used!) or by stamping out the biscuit centers with a small circle cookie cutter, they'll just be a little larger that way. (Save the centers for making doughnut holes! Just follow the steps below using the little dough rounds.)
5. Working in batches, slip 3 or 4 doughnuts at a time into the hot oil and fry until golden brown, about 1 minute per side, adjusting the heat as needed. Transfer to paper towels or a wire rack set over a rimmed baking sheet to catch any excess oil.
6. One at a time, dip both sides of 1 doughnut in the cider glaze, letting the excess drip off. Press both sides in the cinnamon sugar to coat completely. Serve warm—they're best that way!—or store at room temperature for up to 1 day.