When I was little I wasn't much of a s'mores kid…strange right? But as an adult I love a good s'more especially when it's made "fancy" as I like to call it, with really good chocolate! Currently, I have three favorite "fancy s'mores" combinations using the summer chocolate bars from Seattle Chocolates. Plus this chocolate melts so much better than the other (traditional) kind which makes for an extra gooey s'more…and who doesn't love that?!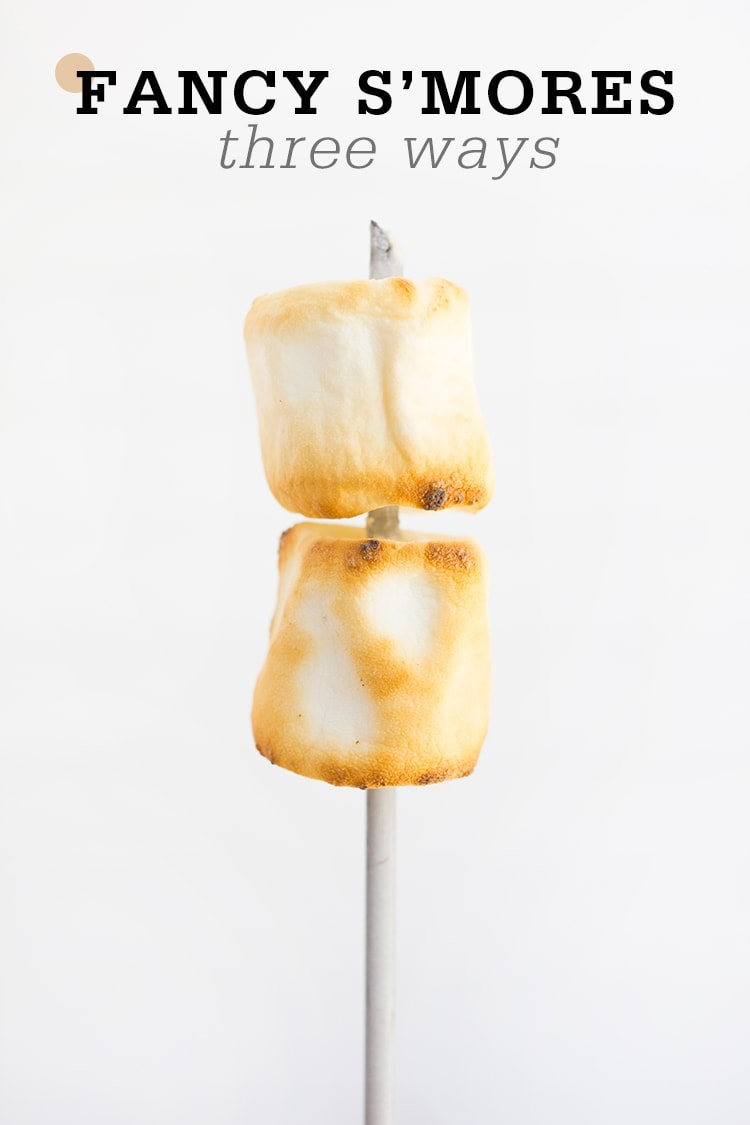 Unlike s'mores traditionalists I'm not at all apposed to mixing things up by adding jams, and spreads in addition to the chocolate, toasted marshmallows, and graham cracker. Just don't go messing with those toasted marshmallows, you hear me? The marshmallows are non-negotiable.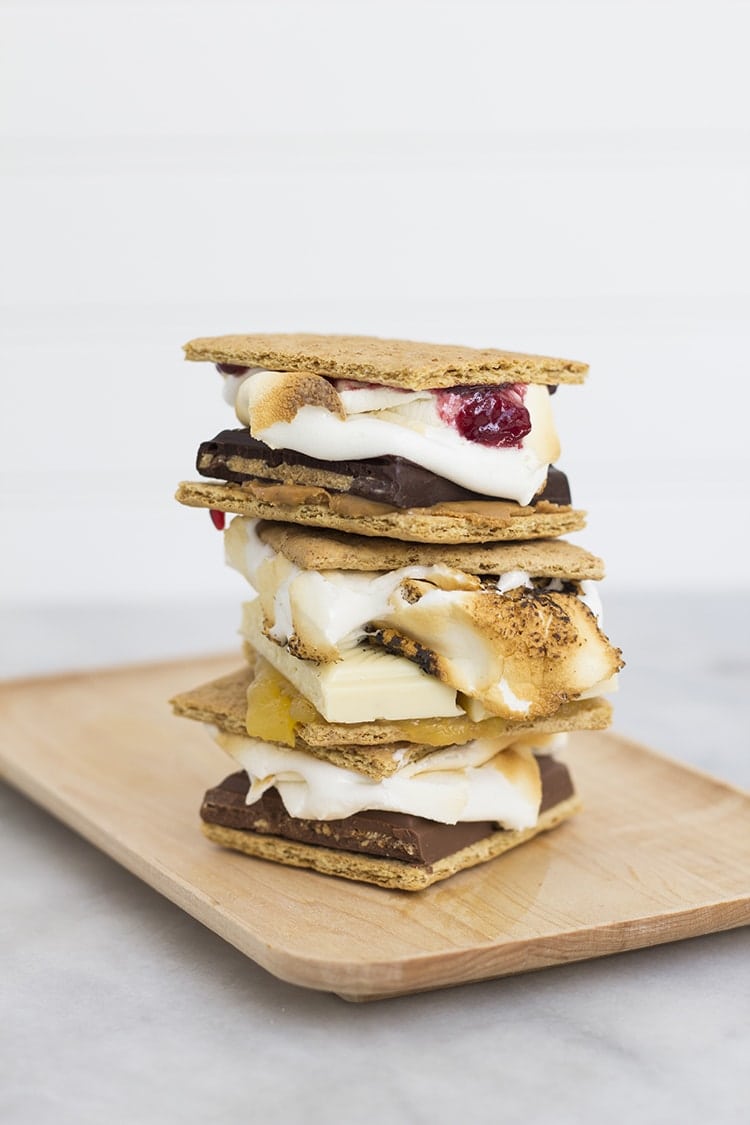 This past weekend, we spent a long hot Sunday working out in the yard of our new home (more on that later) with family. It takes an army to fix-up a fixer-upper! And while I couldn't do much in terms of the manual labor, I did make s'mores. Out I came at lunch time with a tray filled with my fancy s'mores for the crowd. Ya, they were gone in about 30 seconds and it was fun to see what flavors everyone liked best! Here's what I made…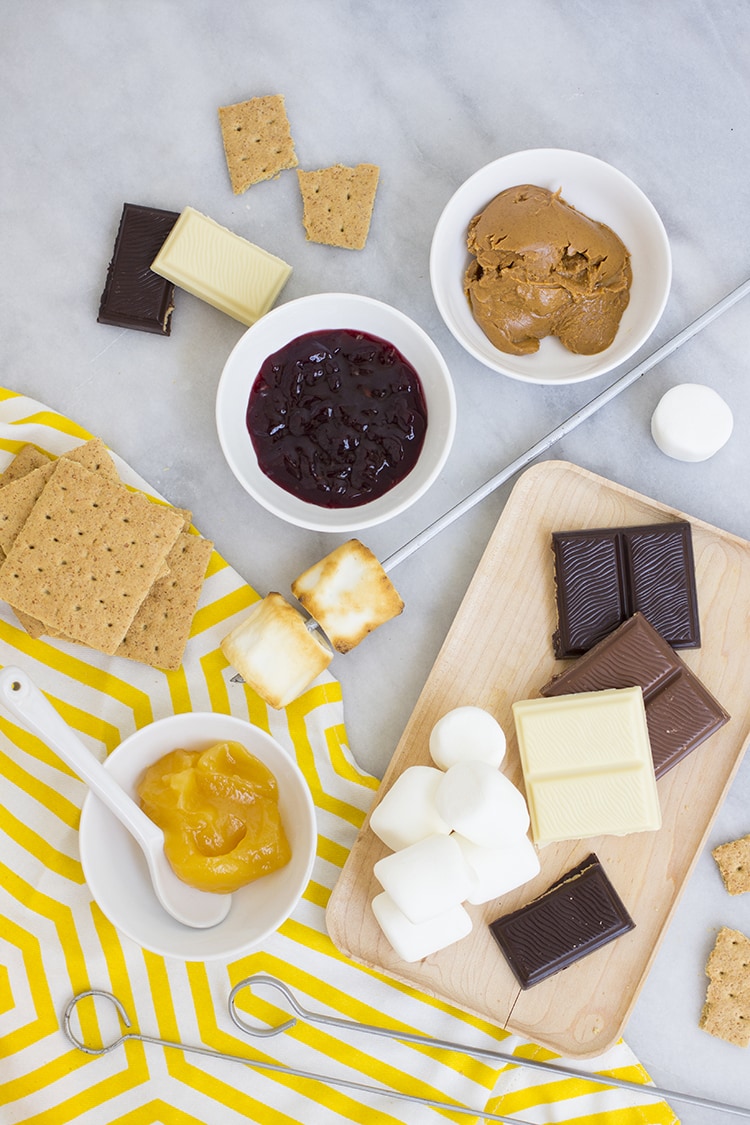 Lemon Meringue Pie S'mores. Made with Lemon Ice white chocolate, lemon curd, and toasted marshmallow. This s'more tastes like a slice of creamy lemon meringue pie so naturally it's my favorite!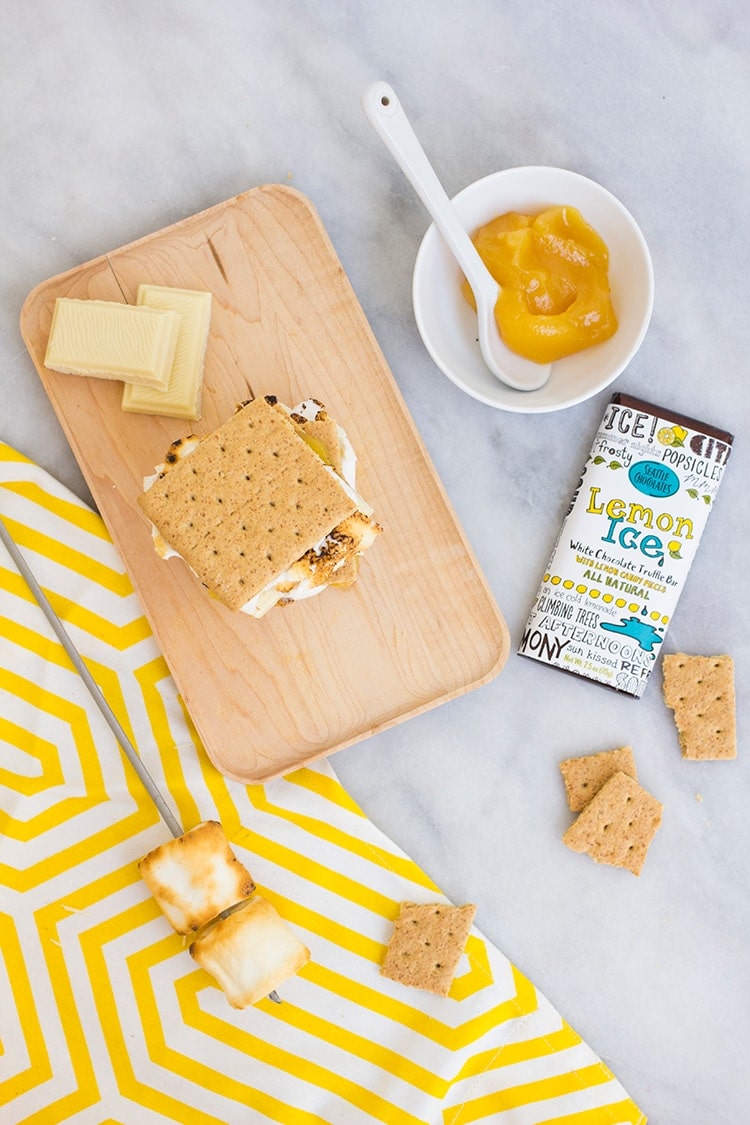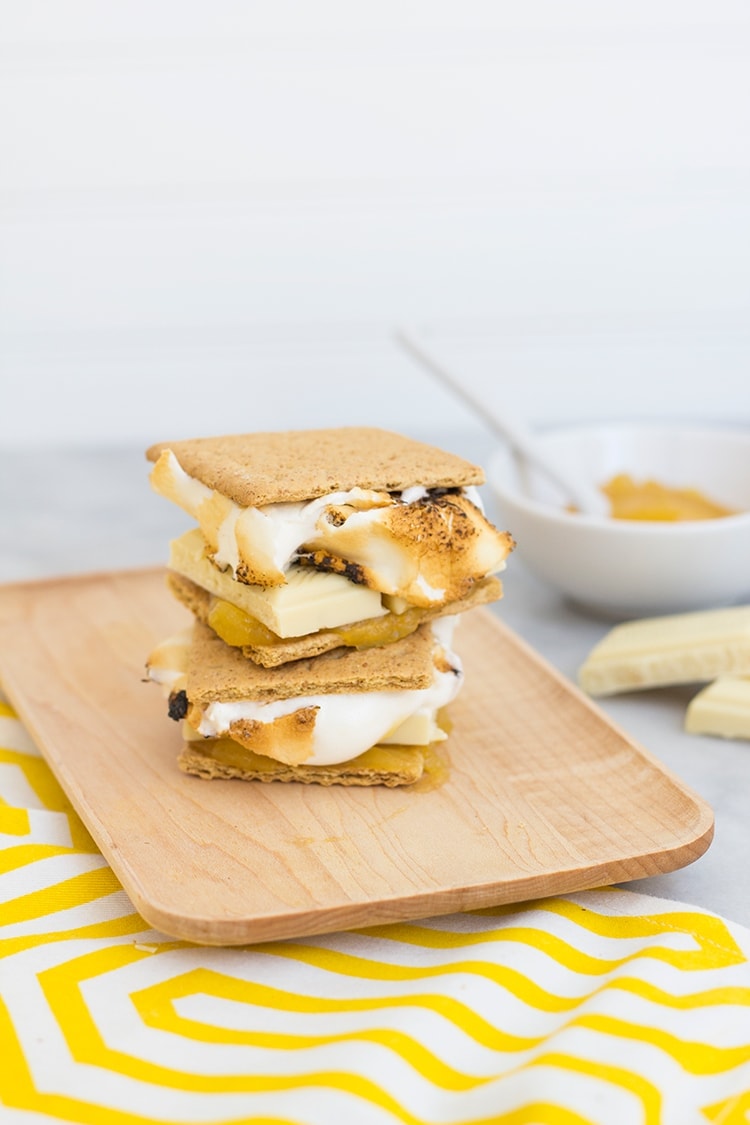 Peanut Butter & Jelly S'mores. Made with PB&J filled dark chocolate, a good smear of creamy peanut butter, toasted marshmallows and even more jelly on top. This one is lunch and dessert in one! Well, not really lunch but it's awfully darn good.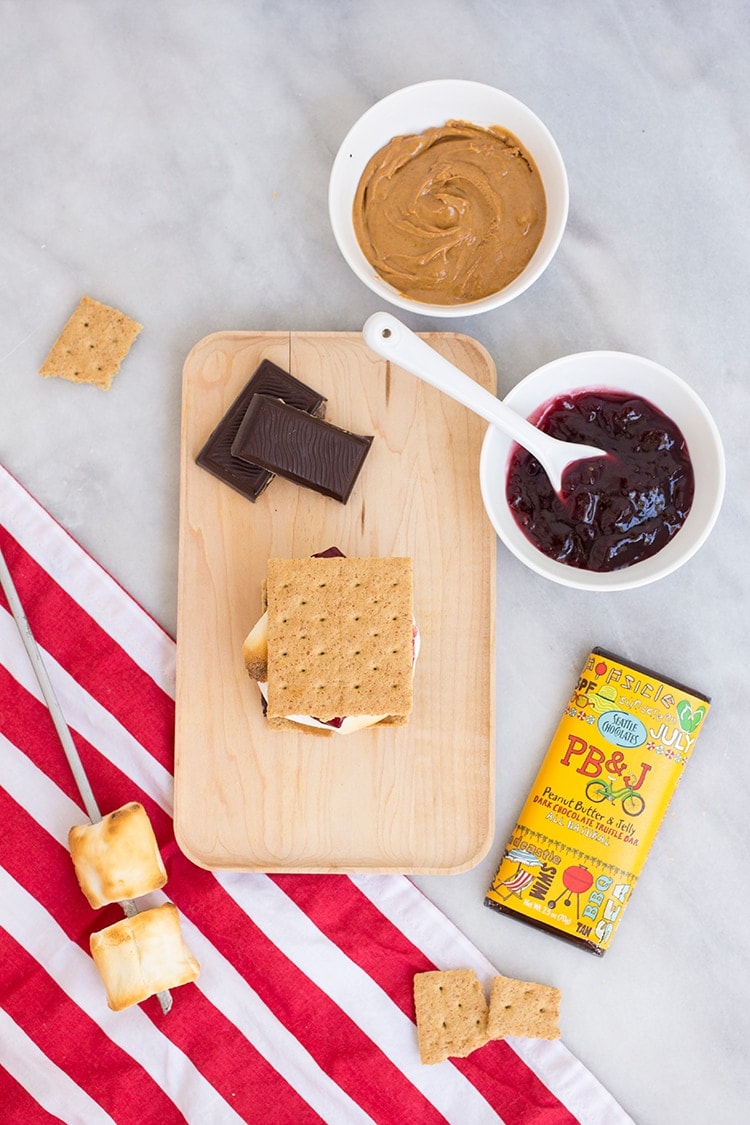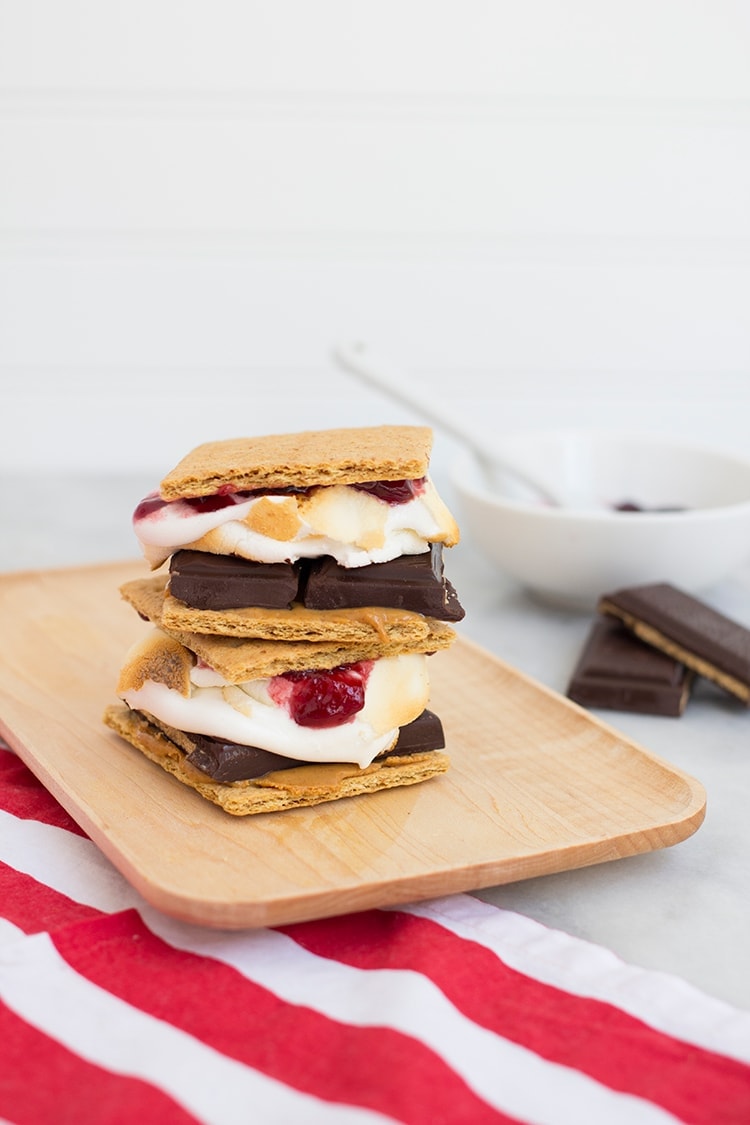 Last but certainly not least, The Double S'more. Made with Camper' S'Mores milk chocolate filled with marshmallow nougat and graham crackers and topped with toasted marshmallow. This is the ultimate s'more for all of you traditionalists. It doesn't get much more melty, gooey, crunchy, toasty than that!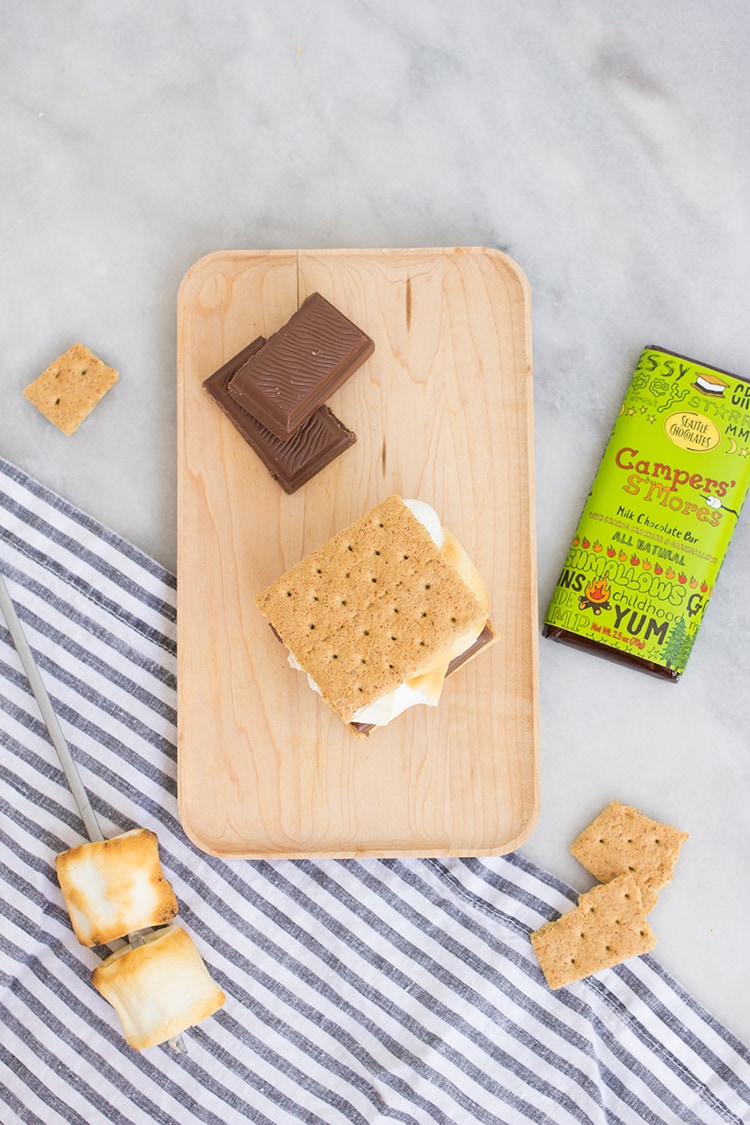 You can either prep these s'mores ahead of time (toast the mallows over a gas stove top) and serve on a platter for dessert, or put out all of the fixings and let friends and family toast and assemble their own s'mores the old fashioned way. I promise you, all of the flavors will be wildly popular! Which of the three s'mores would you choose?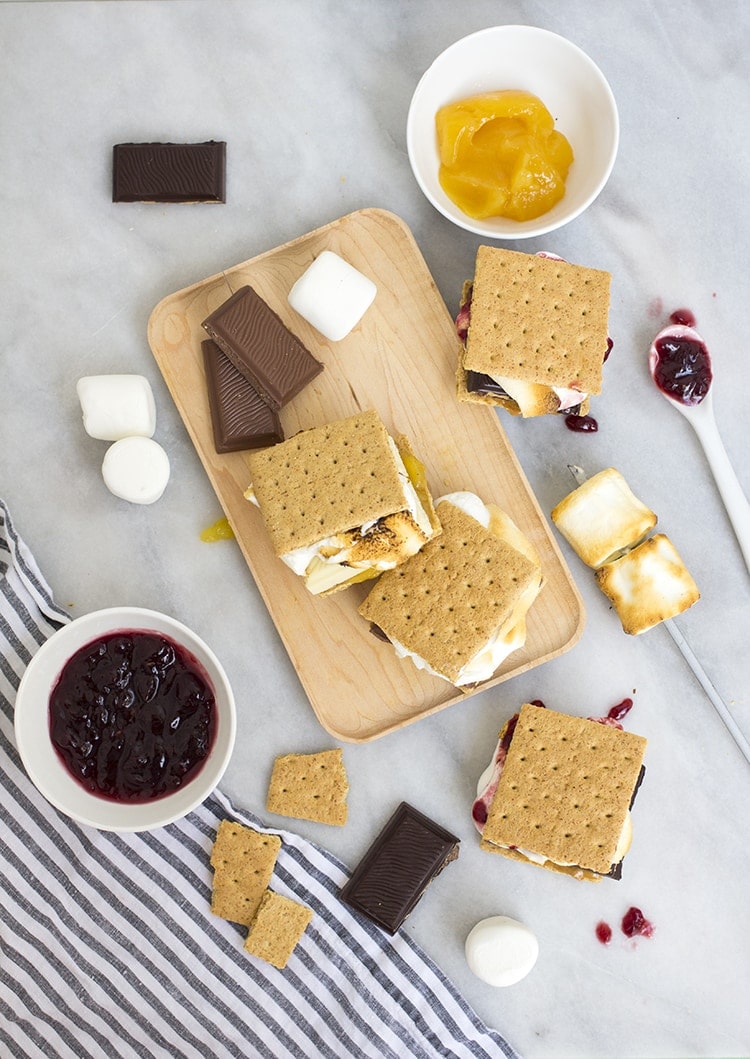 Disclosure: This post was sponsored by Seattle Chocolates however the recipes and all opinions expressed here are my own. Thank you for supporting the sponsors who support Freutcake!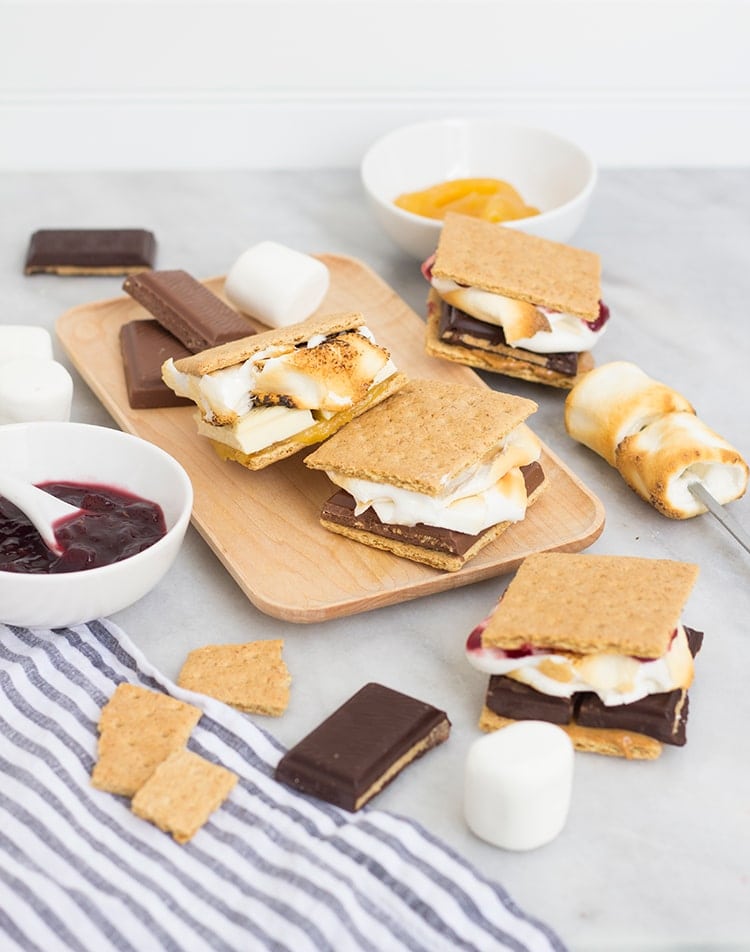 photos by Leah Bergman
Lemon Meringue Pie S'mores
makes 1
2 Rectangles Seattle Chocolates Lemon Ice Truffle Bar
1 Tbsp Lemon Curd
2 Marshmallows, toasted
2 Graham Crackers
Peanut Butter & Jelly S'mores
makes 1
2 Rectangles Seattle Chocolates PB&J Truffle Bar
2 tsp Creamy Peanut Butter
2 tsp Strawberry Jam
2 Marshmallows, toasted
2 Graham Crackers
The Double S'more
makes 1
2 Rectangles Seattle Chocolates Campers' S'mores Truffle Bar
2 Marshmallows, toasted
2 Graham Crackers