I can easily say that this is the best week, ever! If you take a look at the May Issue of Better Homes and Gardens you might just see me (and Freutcake) on page 10 in a little column called Blogs we Love. I grew up learning to bake with recipes out of my Mom's old Better Homes and Gardens Cookbook. I can thank Better Homes for helping me make my very first pie crust and for inspiring me as a little girl to attempt a key lime pie all by myself, even if I messed it up royally.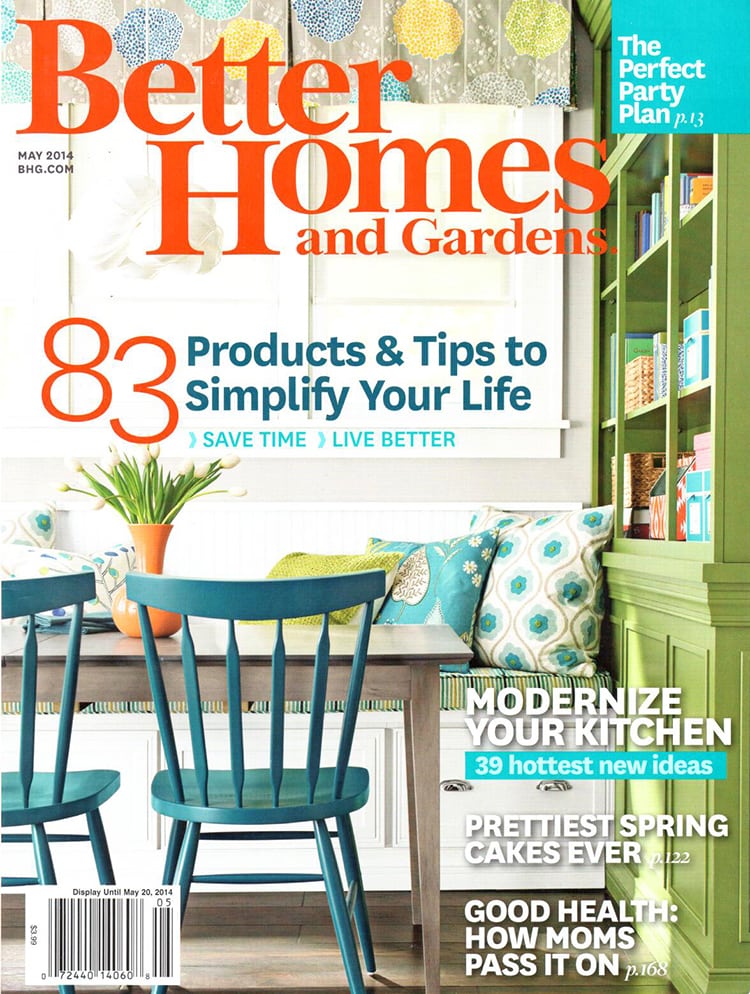 So, needless to say I am honored beyond belief to be included in the glossy pages of their magazine years later. I hope you will pick up a copy and read my interview. I sort of spill the beans about my favorite cocktail, although if you read this blog frequently, I'm sure you can guess. Ok, go ahead and guess!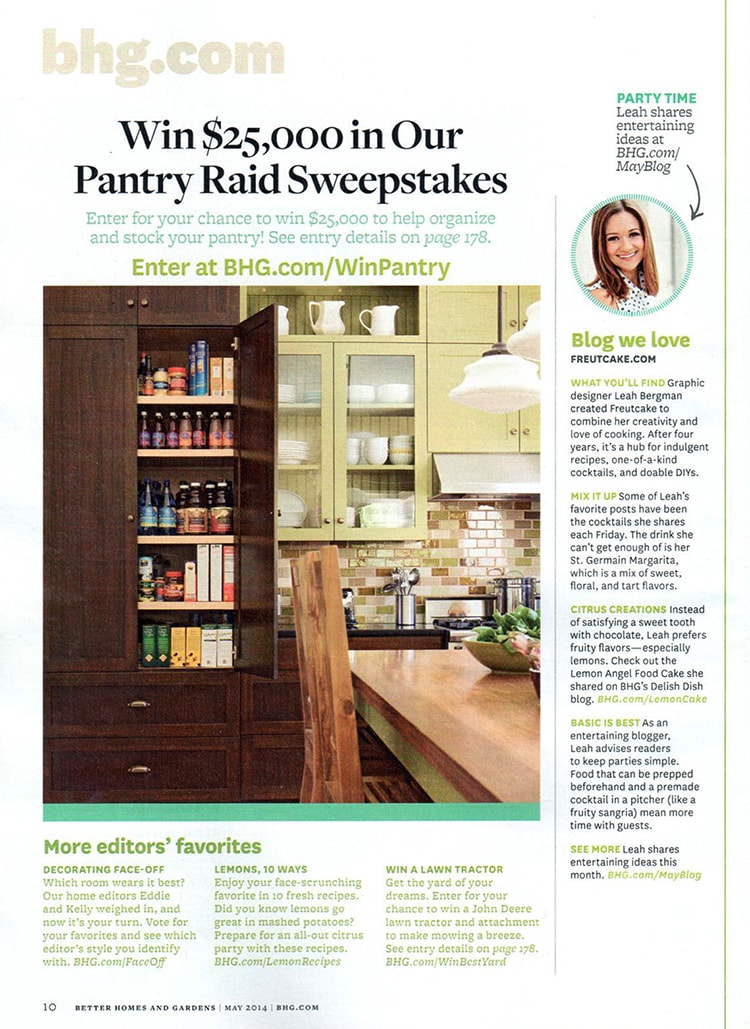 That's not where the excitement ends however! A couple of months back I wrote a recipe for Prosciutto and Parmesan Deviled Eggs based off of a Better Homes and Gardens classic. This month my recipe is featured in Better Homes special issue magazine Top-Rated Recipes. This magazine is pure recipe magic with a beautifully curated selection of Better Homes and Gardens best recipes from their magazine, cook book, Pinterest boards, Facebook Page and BHG food bloggers, all rounded up in one place. It's a feast for the eyes and I am humbled to be part of it.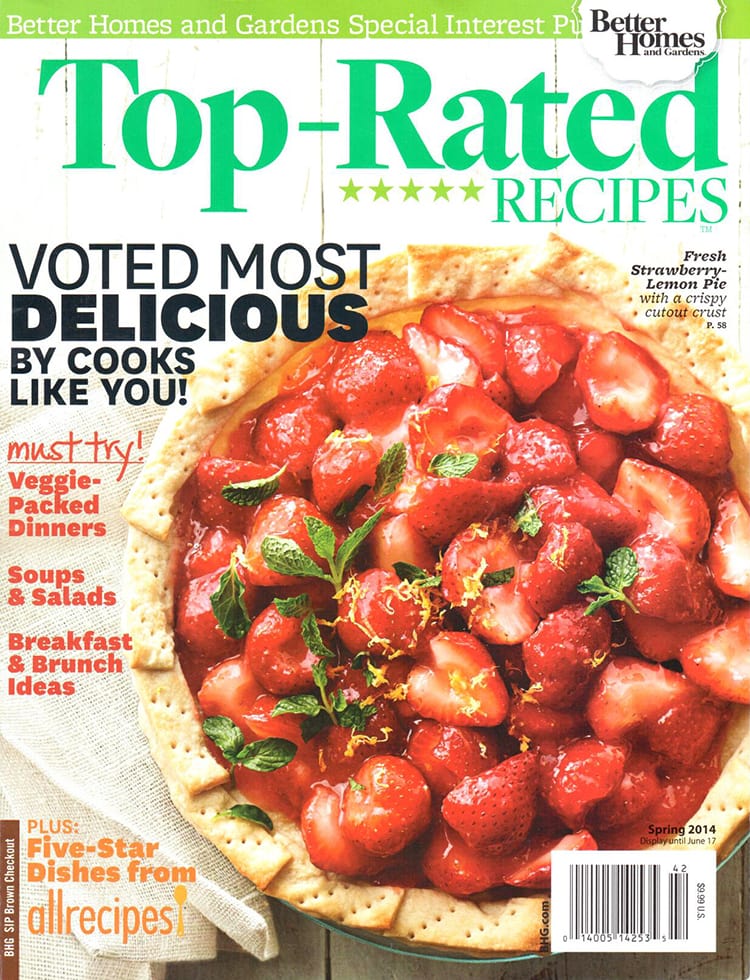 If you are looking for a great Easter appetizer or side dish, try making my Prosciutto and Parmesan Deviled Eggs! They are savory, salty, scrumptious little eggy bites and an unexpected twist on the classic deviled egg.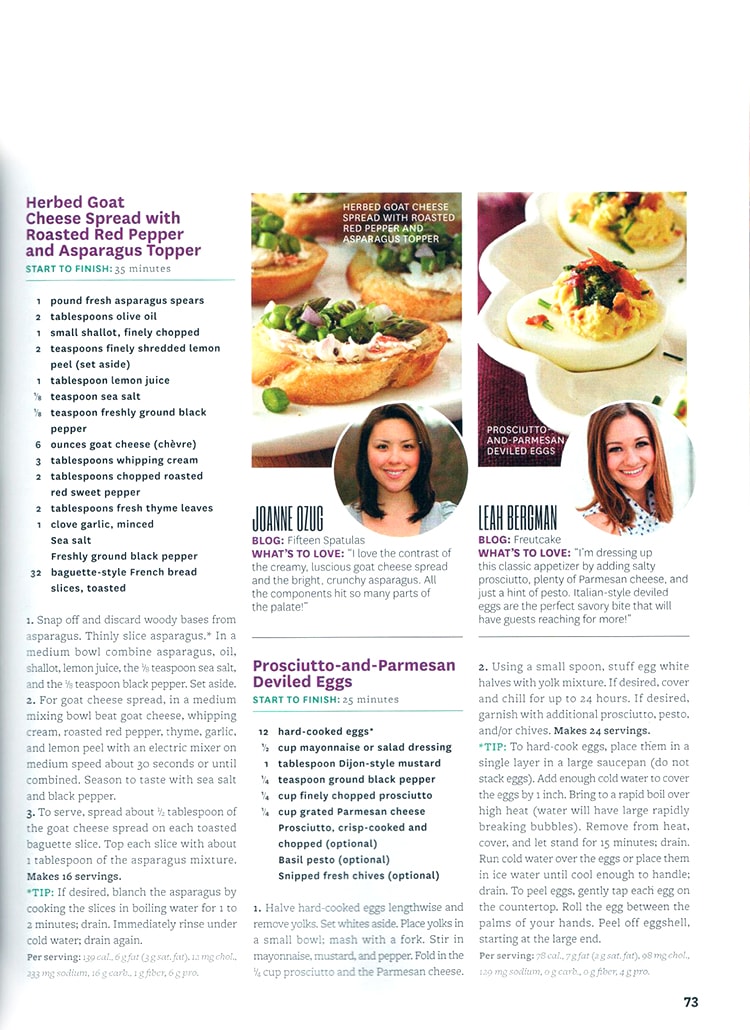 Prosciutto and Parmesan Deviled Eggs
makes 24
12 hard-cooked eggs
½ cup mayonnaise
1 tablespoon Dijon mustard
¼ teaspoon ground black pepper
¼ cup finely chopped prosciutto- crisp cooked and chopped
½ cup grated Parmesan chees
basil pesto
snipped fresh chives - optional for garnish
Directions:
1. Halve hard-cooked eggs lengthwise removing the yolks. Set whites aside. Place yolks in a small bowl; mash with a fork. Stir in mayonnaise, mustard, and pepper. Fold in ¼ cup prosciutto and the Parmesan cheese
2. Using a small spoon, stuff egg with halves with yolk mixture. If desired, cover and chill for up to 24 hours. Garnish with additional prosciutto, a dab of pesto, and or chives.