What is it about the combination of ice cream and soda pop that makes magic in a glass? Ice cream making soda creamy and thick, soda making ice cream bubbly and crisp...it's the perfect combination.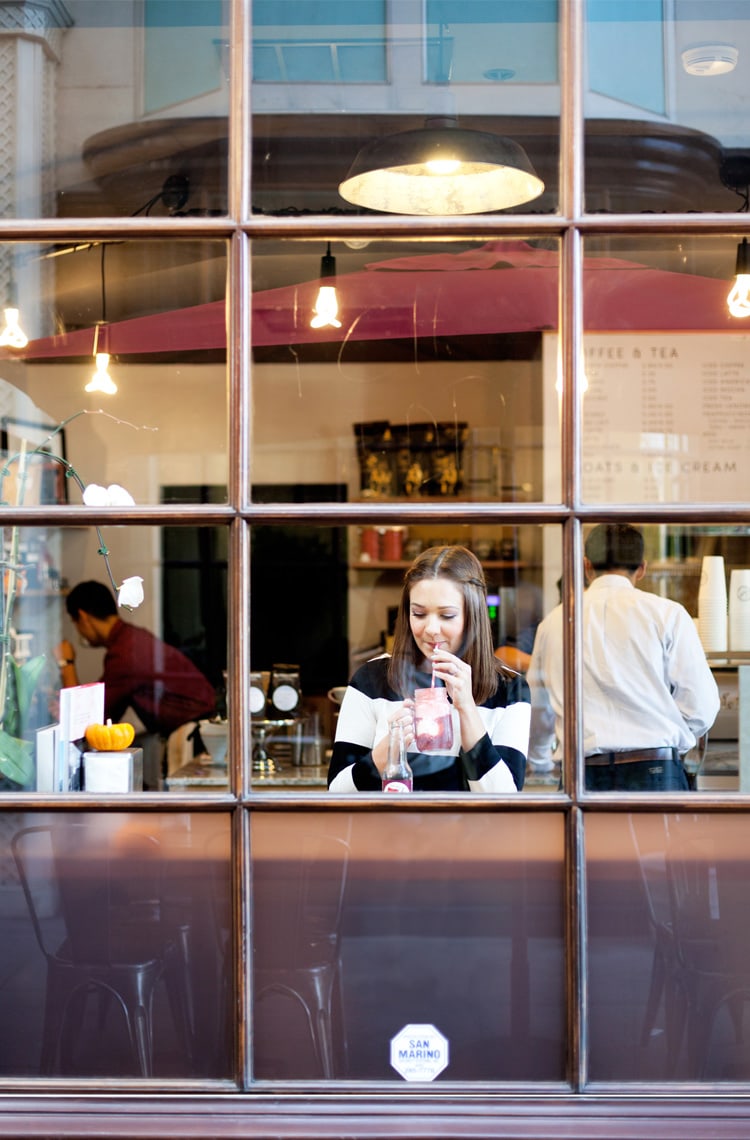 I think I actually did a little happy (ice cream soda loving) dance when I discovered Float in Pasadena. The cutest soda shop specializing in three things: specialty ice cream floats, really good coffee and delicious sandwiches. What more could one need?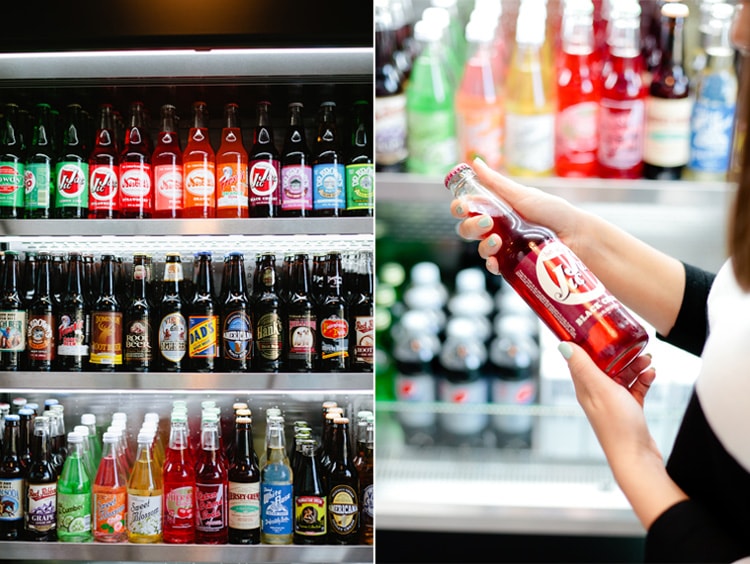 Start by picking your soda from Floats wide array of flavors ranging from traditional root beer to more unusual flavors like lavender and cucumber. Strange? You should give them a try!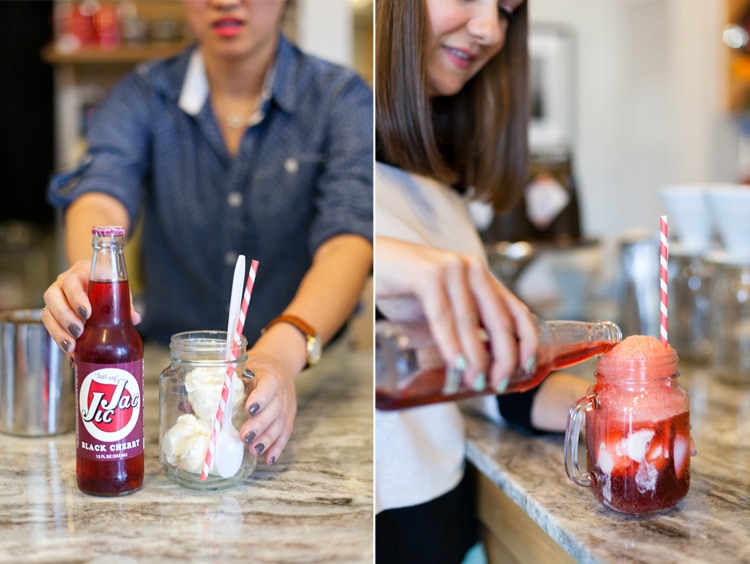 Next, choose your ice cream and pour a float. With so many combinations to choose from, one could drink a different float each day of the week, or in my case, four floats in the same day! I like variety.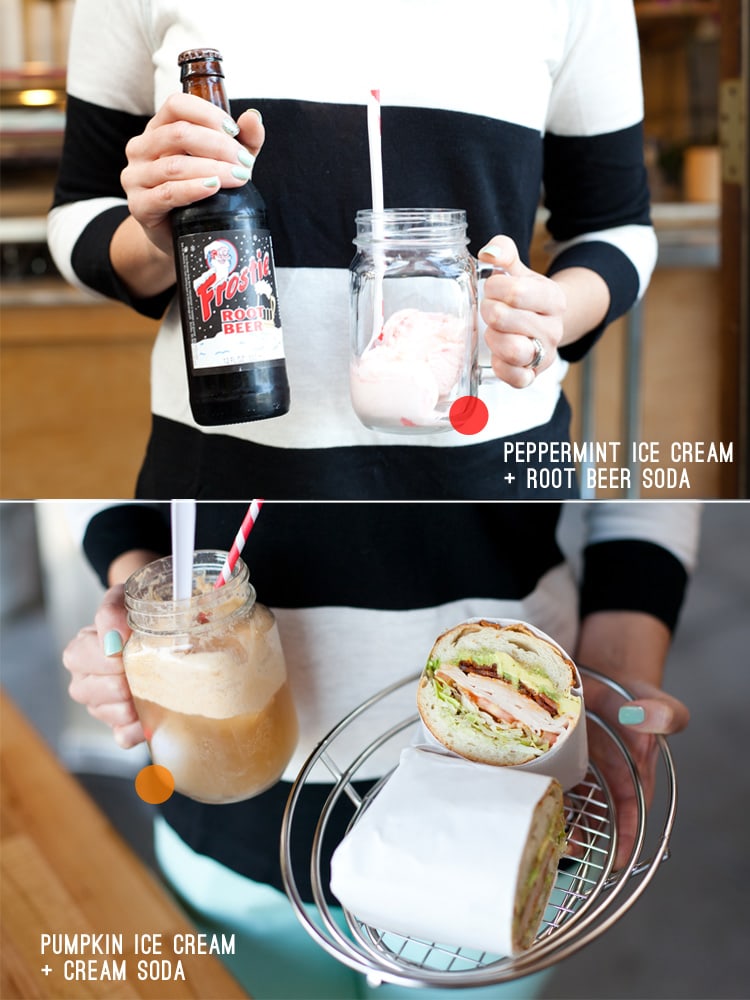 While traditional root beer and vanilla ice cream is delicious, Float's seasonal and specialty floats are even better! My favorite combinations were the Frostie's Frostbite; Peppermint ice cream topped with Frostie's Root Beer, the Pumpkin Pie, and the Handsome Hank made with a shot of Handsome Espresso poured on top.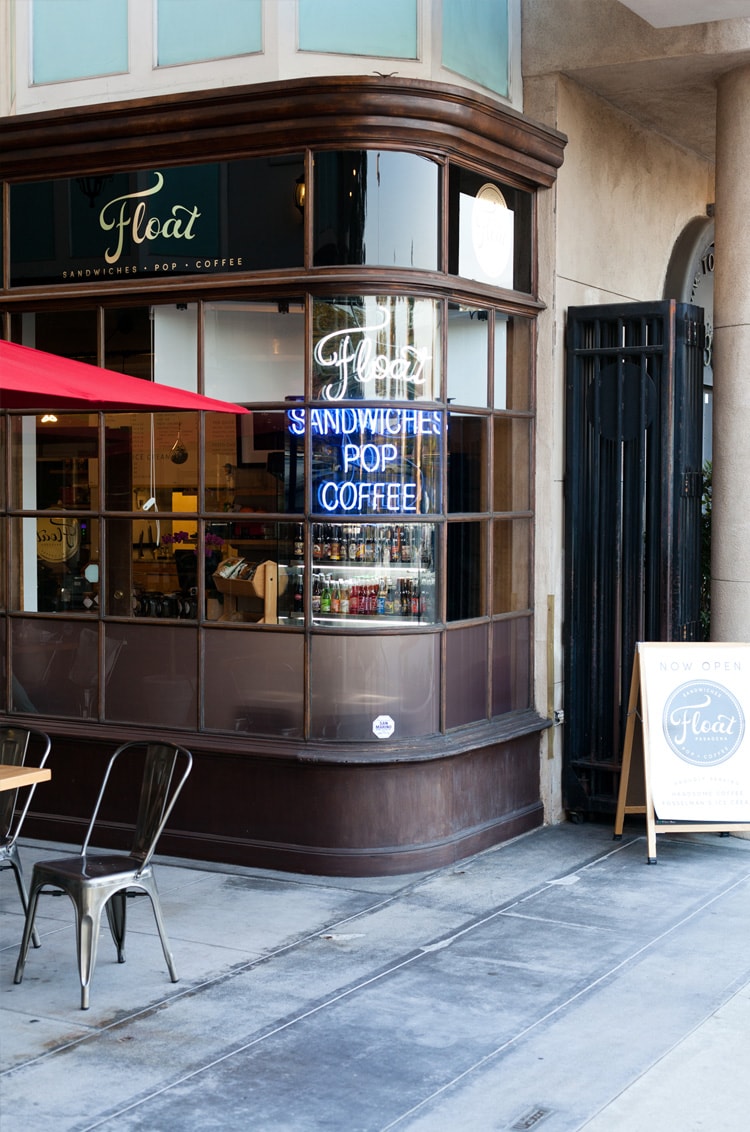 This place is a little bit of nostalgia served up in a glass, just the way I like it.
{Photos taken by Joanne Pio for Freutcake. You can read more about Joanne on my about page!}

Float Pasadena
380 South Lake Avenue
Pasadena, CA 91101