There is so much to love about growing up and living in Pasadena and one of my favorite hidden gems is The Langham Hotel. I say "hidden" because it's in the most beautiful residential area of Pasadena and definitely a favorite spot for locals. Over the years it's been the place to meet friends for a cocktail, a fabulous pool to swim in, and now one of my new favorite places to enjoy high tea. Yes, it's taken me all these years to try their tea! (I'm ashamed to say it...moving on.)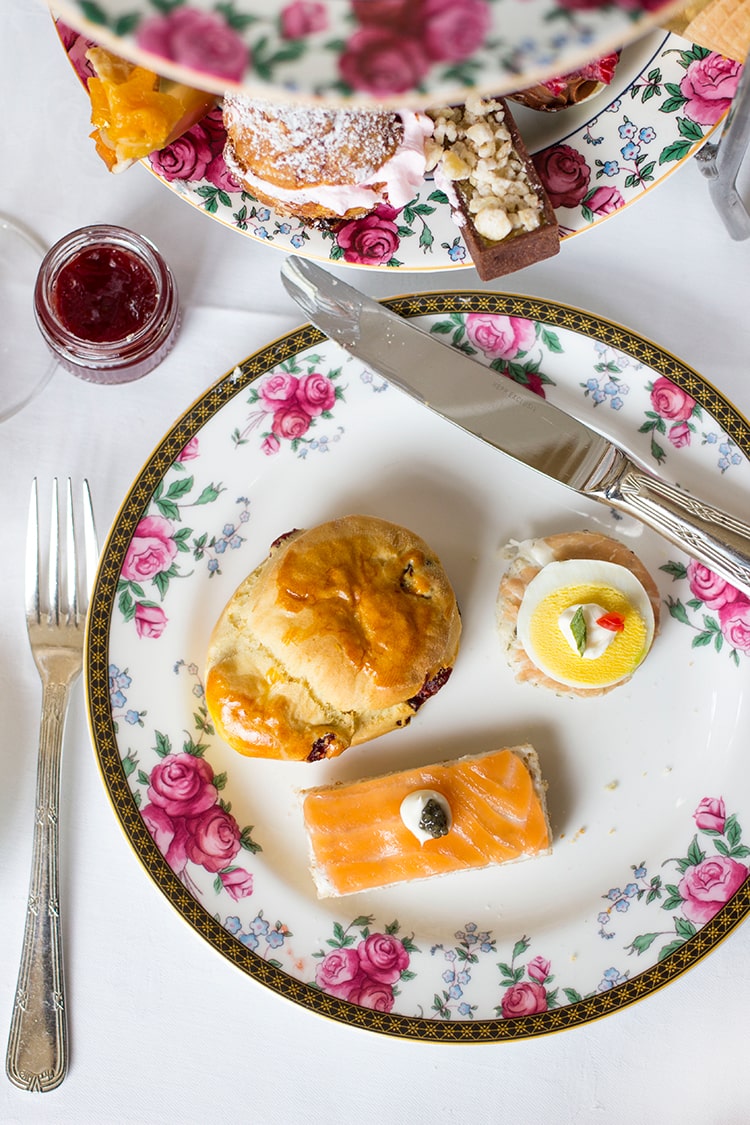 Growing up, high tea was always a special treat that I shared with my Mom and sister on birthdays or for any sort of celebration. Now when Jason and I travel we almost always book tea in whatever cities we visit from little traditional English tea houses to high tea at hotels, we love it all!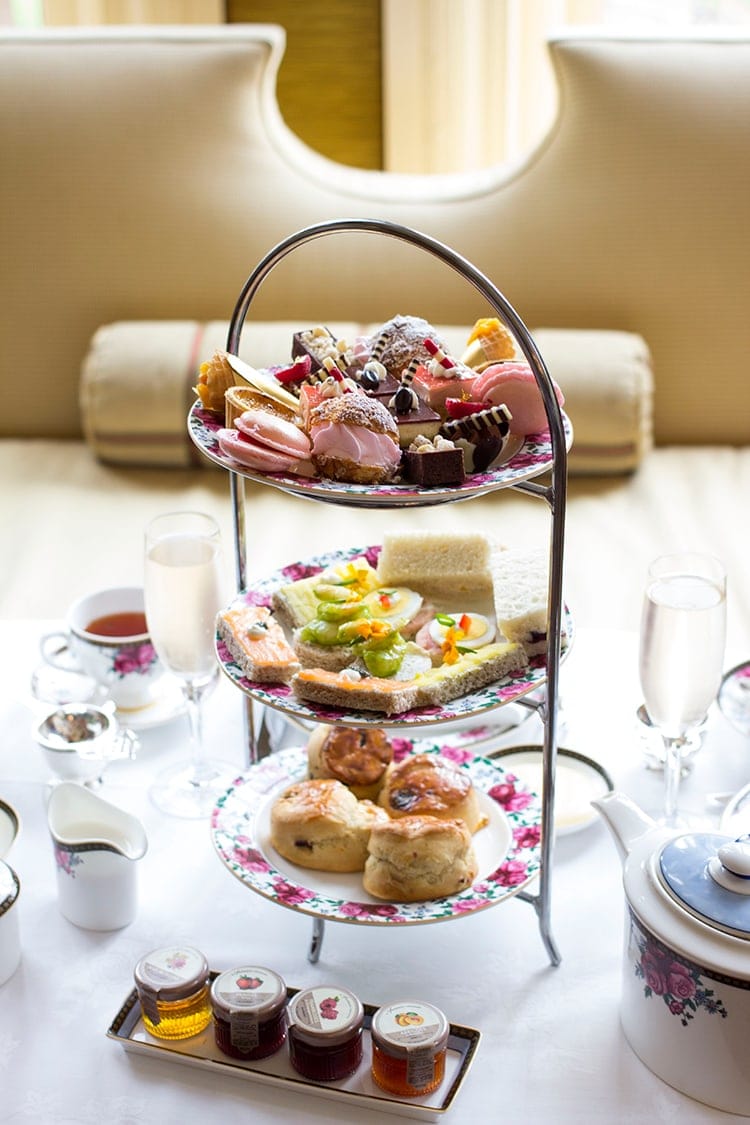 Recently, Jason and I took an afternoon off to experienced The Langham Afternoon Tea with Wedgwood. This tea is complete indulgence and beauty all in one sitting and definitely a tea service that will stick in my memory for a long, long time. The entire tea is served on beautiful Wedgwood rose china with a view of the Langham gardens. Not a bad way to spend the afternoon!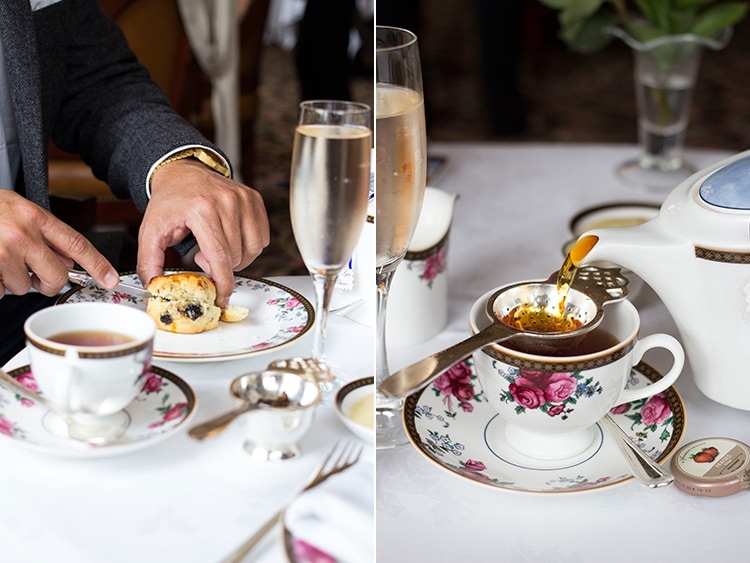 Let's talk food. Yes, there were impressive desserts and delicious savory finger sandwiches (like the smoked salmon with dill and caviar) but I have to say, I judge a good tea service by the scones & clotted cream. The Langham definitely won me over with a selection of warm scones that were fresh, flaky, and absolutely scrumptious just as a good scone should be. I could have filled up on scones, cream and lemon curd alone!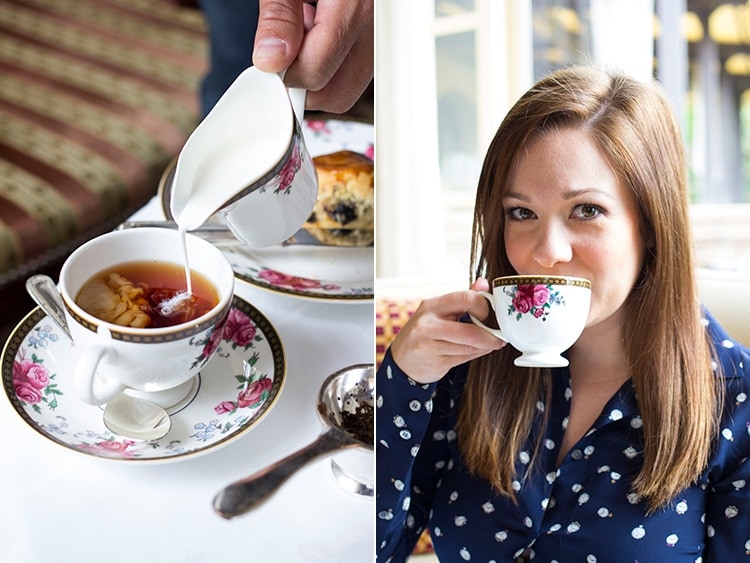 For tea, Jason ordered a pot of Earl Grey and I enjoyed a decaf Vanilla Black Tea. I hardly missed my usual fully caffeinated English Breakfast and didn't feel like a guilty pregnant lady sipping multiple cups. I am a bit of a tea lush after all.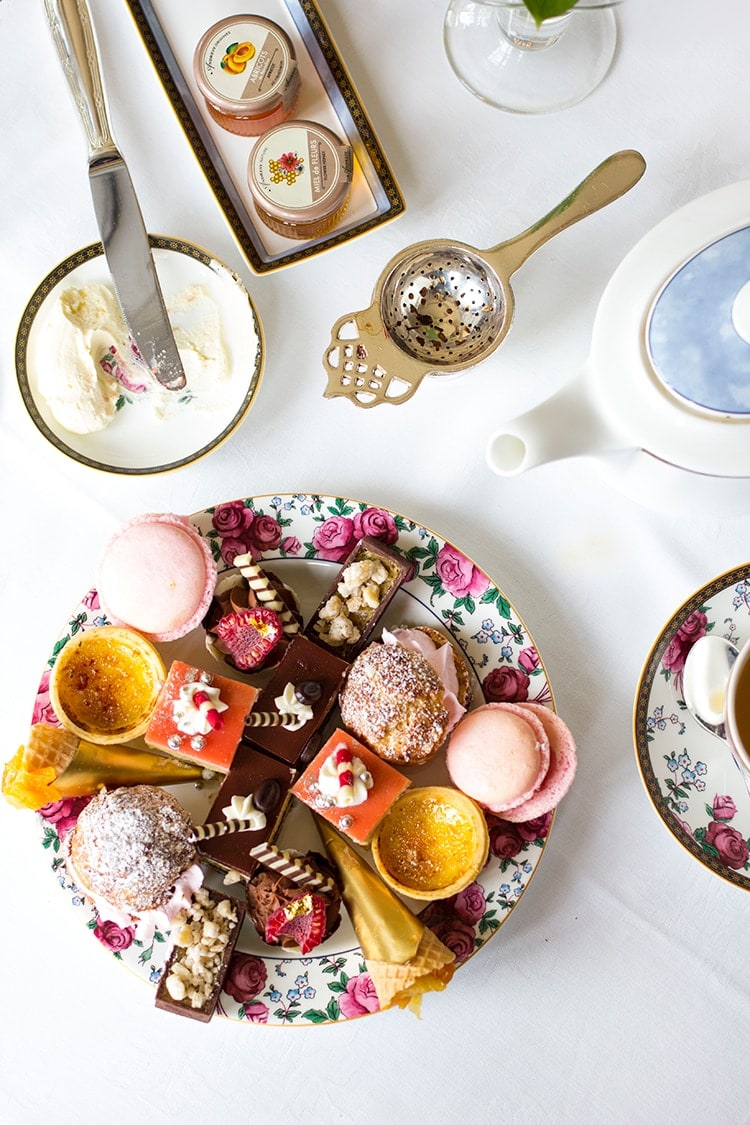 As for dessert the selection was endless! I especially enjoyed the mini waffle cones filled with passion fruit curd and apricots as well as the Earl Grey tiramisu. That plate was total eye candy!
I'm already eager to visit again, who's coming with me?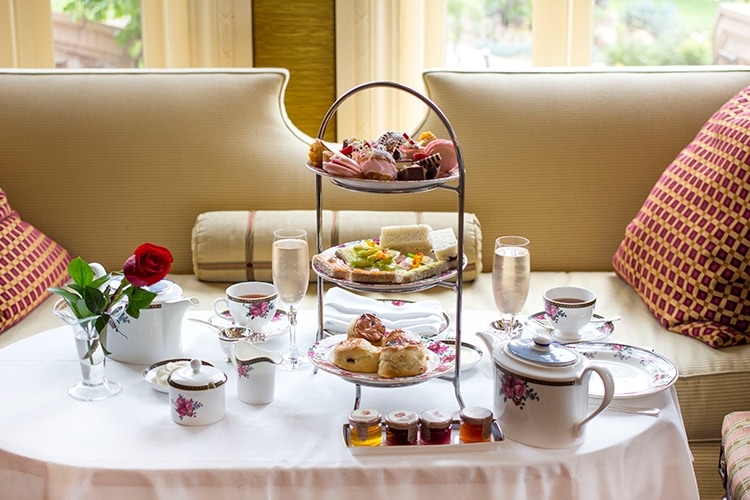 photos by Leah Bergman
The Langham Huntington Hotel
1401 South Oak Knoll Avenue
Pasadena, CA 91106