I can't stop talking about Sticky Rice, the new organic Thai Street food stall that recently opened in Grand Central Market downtown.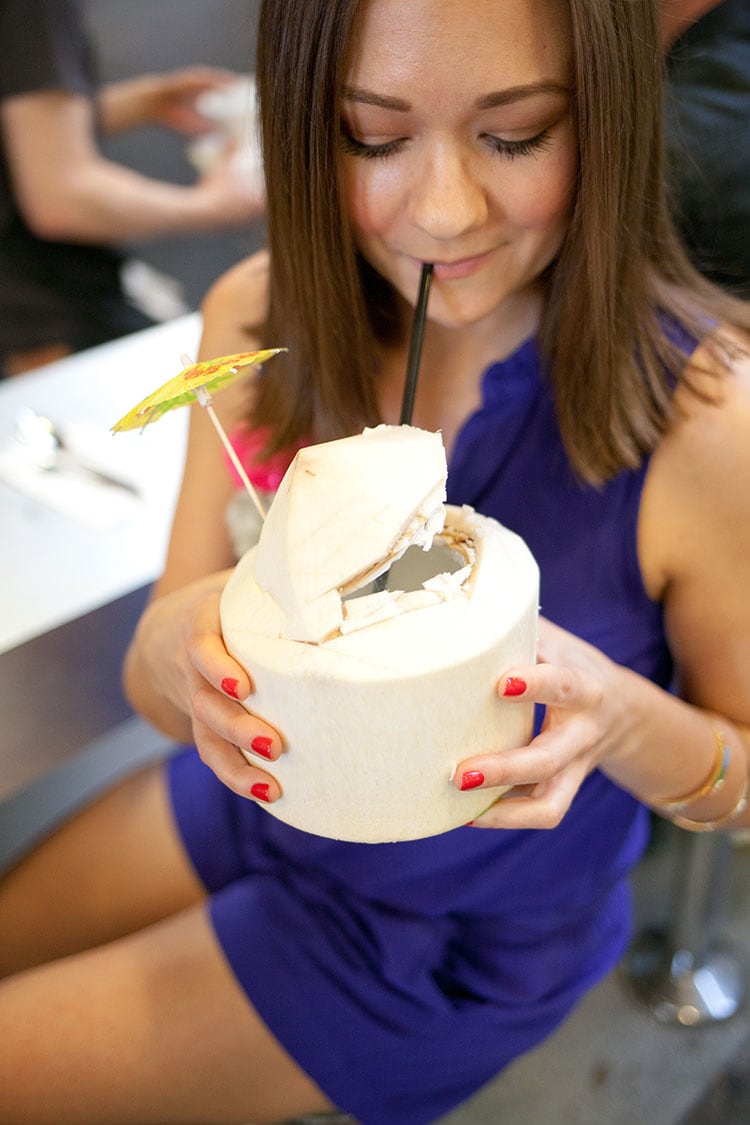 To tell you the honest truth, I had never eaten at Grand Central Market until I heard about Sticky Rice. It turns out that Grand Central is undergoing a big makeover and introducing new vendors like Sticky Rice and G&B Coffee each month.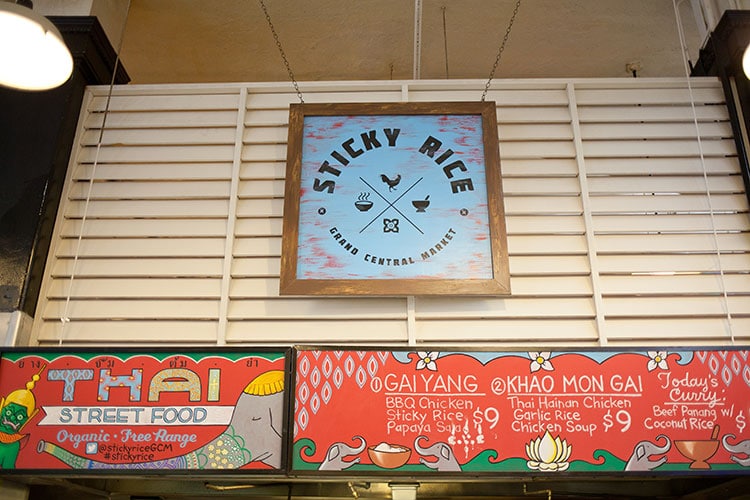 A whole market full of awesome new food stalls in a historic downtown location? Sounds like a recipe for success if you ask me! But even more exciting than the new and improving Grand Central, I'm thrilled to have found my new favorite Thai restaurant. The menu may be small with only a few dishes, but everything is done well.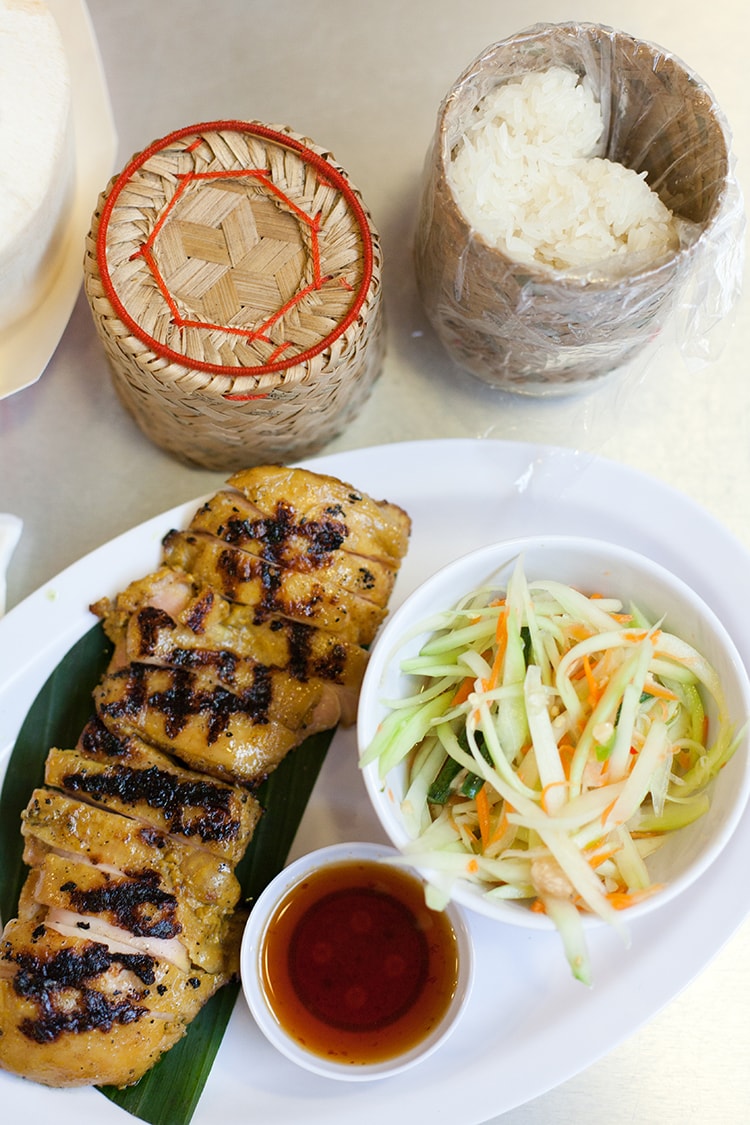 Order the traditional Thai BBQ chicken served with sticky rice and spicy papaya salad or one of my favorite daily specials, Vegetable Green Curry and rice.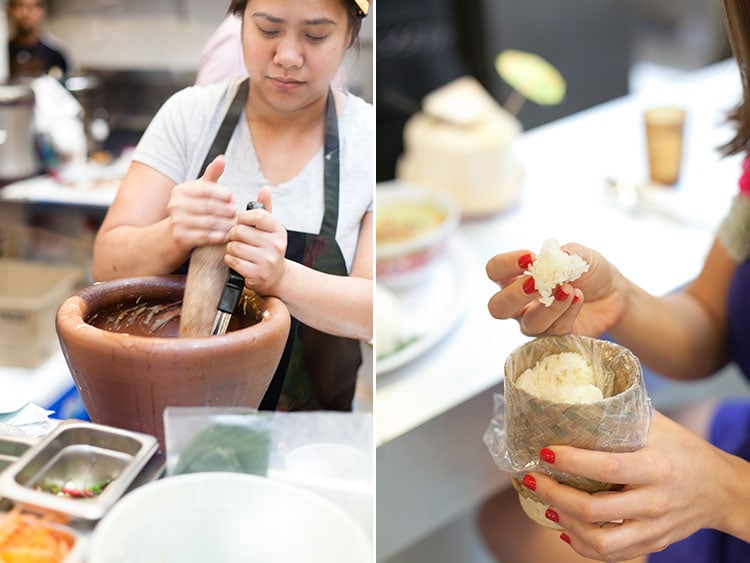 Wash it all down with a chilled young coconut, so sweet and fresh it tastes like dessert. Thai food never tasted so good! As for the rest of Grand Central's revitalization, I can't wait to see what's in store!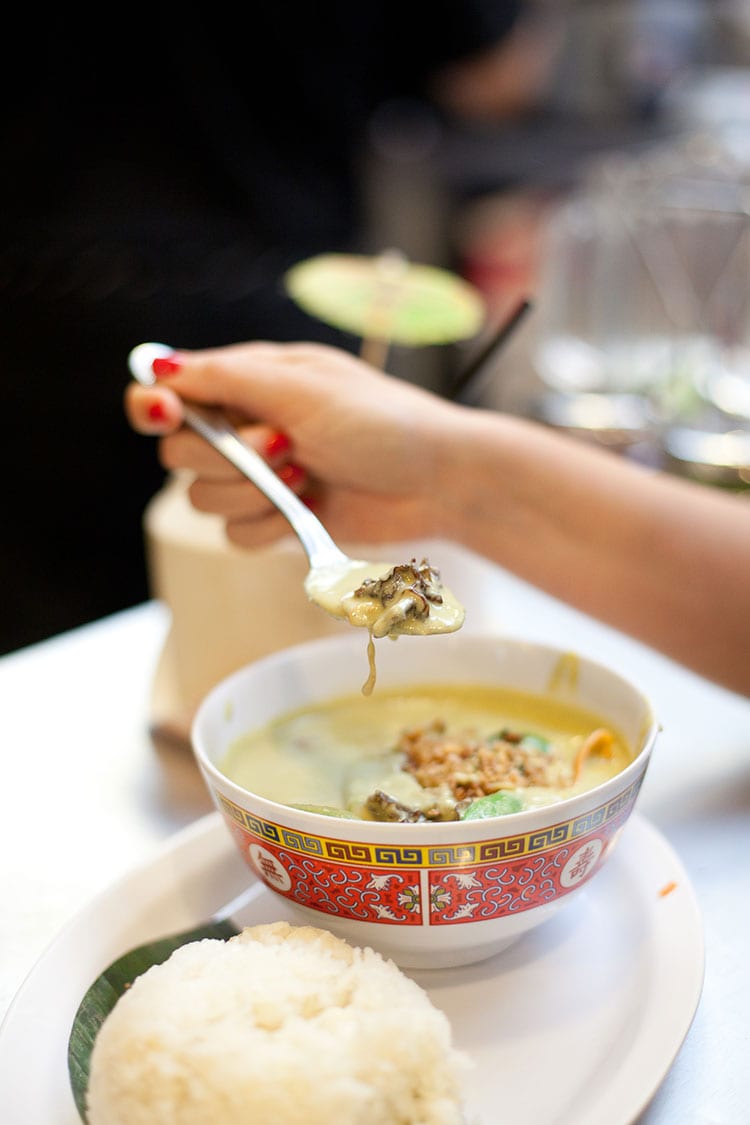 photos by Joanne Pio
Sticky Rice at Grand Central Market
317 Broadway St
Los Angeles, CA 90291