On the first day of fall I made a Gingersnap Pumpkin Pie with Maple Cinnamon Whipped Cream...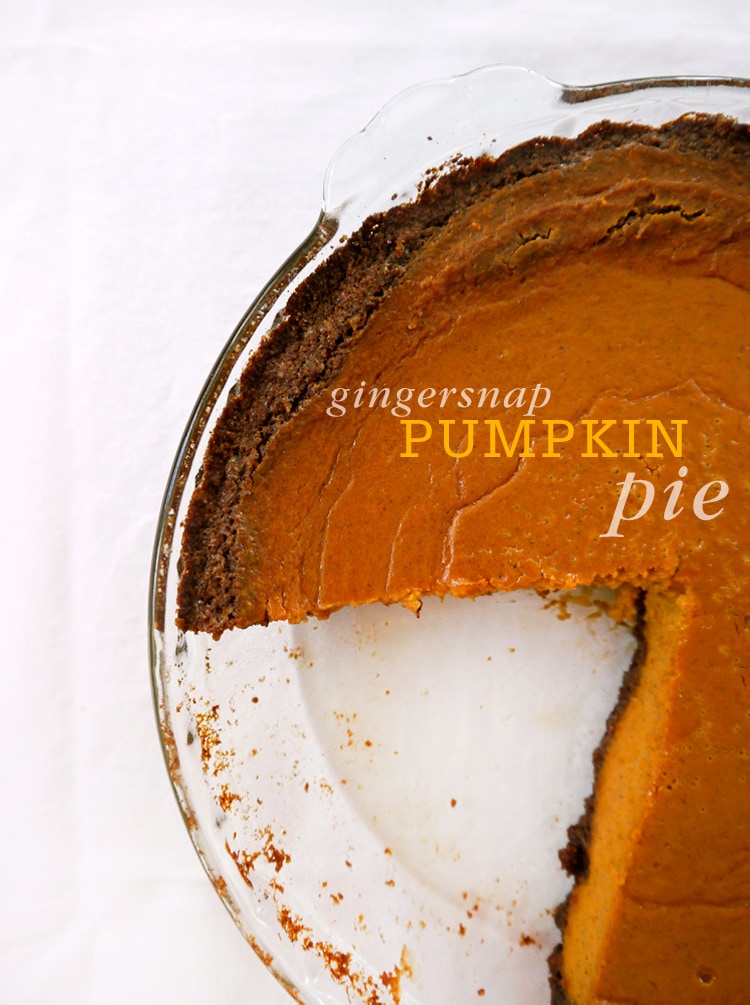 I don't feel bad about it. In fact I'm down right unapologetic about making an entire pumpkin pie for no reason whatsoever! Who needs a holiday to eat pie anyway? I guess in a way I was celebrating the beginning of my very favorite time of year, and that deserves pie!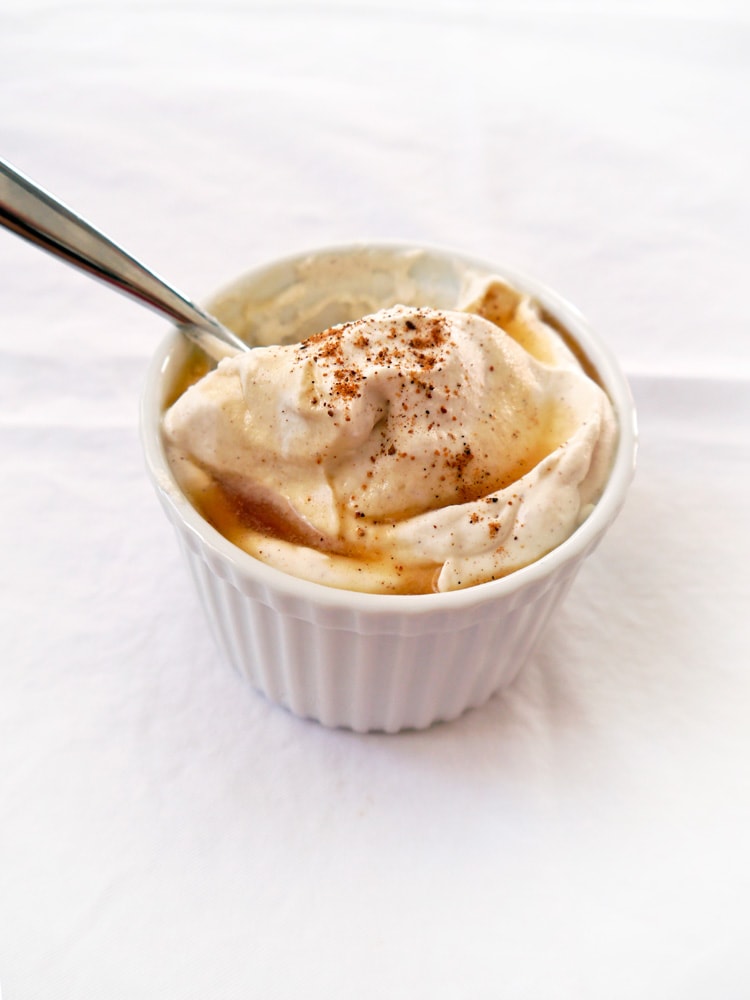 This holiday season, or whenever you're good and ready to eat pie, I strongly recommend making this recipe. Chewy and spicy gingersnap crust, creamy rich pumpkin filling and luscious maple cinnamon whipped cream. These flavors sing faaaaaaall at the top of their lungs, almost as unapologetically as I do.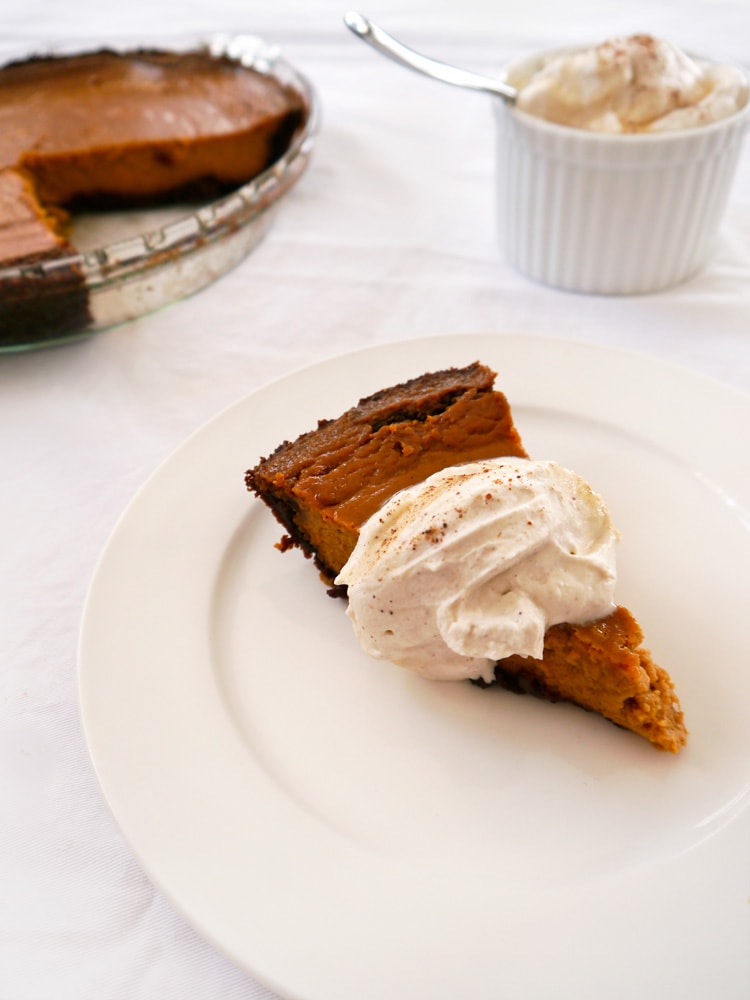 photos by Leah Bergman
Gingersnap Pumpkin Pie
Gingersnap Pie Crust- adapted from Martha Stewart's Pies & Tarts
25 gingersnap cookies
6 tablespoons butter, melted
2 tablespoons sugar
pinch of salt
Directions:
1. Preheat oven to 325 degrees. Place cookies in the bowl of food processor; pulse until fairly fine, yielding 1 cup crumbs. Transfer to a medium bowl, and stir in melted butter, sugar and salt. Press mixture into bottom and sides of a 9-inch pie pan. Bake until set and slightly darkened, 10 minutes. Do not over bake. Set aside to cool.
Tip: use the flat bottom of a measuring cup or small glass to press crust crumbs into pie pan.
Pumpkin Pie- via Martha Stewart's Pies & Tarts
2 large eggs beaten
1 cup packed light brown sugar
1 tablespoon cornstarch
½ teaspoon salt
1 teaspoon ground ginger
1 teaspoon ground cinnamon
⅛ teaspoon ground cloves
1 ½ cups unsweetened pumpkin puree, canned or fresh
1 ½ cups evaporated milk
Directions:
1. Increase the oven heat to 375 degrees.
2. In a large bowl, whisk together sugar, cornstarch, salt, ginger, cinnamon, cloves, pumpkin and eggs. Add evaporated milk, and whisk to combine. Carefully pour filling into crust.
3. Place pie plate on a rimmed baking sheet, bake until edges are set but center is still slightly wobbly, 35-40 minutes. Transfer plate to a wire rack to cool completely. Serve with Maple Cinnamon Whipped Cream.
Tip: This recipe always takes a bit longer to set for me so keep an eye on it and put the pie back in for an additional 5-10 minutes if needed. If the edges of your piecrust get too dark, tend the crust with foil.
Maple Cinnamon Whipped Cream
1 cup heavy cream
2 tablespoons maple syrup
1 tablespoon granulated sugar
½ teaspoon vanilla extract
¼ teaspoon ground cinnamon
 Directions:
1. Beat the cream on high speed until it begins to thicken and get slightly stiff. Add the maple syrup, sugar, vanilla extract, and cinnamon to the cream. Continue whipping the cream until it forms stiff peaks. Dollop on top of Gingersnap Pumpkin Pie...enjoy!