I realize that posting a recipe for something as decadent as S'mores bars in January goes against ever resolution in the book. It may be evil to flaunt Gooey S'mores Bars while our goals for healthy eating and fitness are just getting underway...but a girl needs her cheat days, am I right? And if I'm going to cheat with one dessert this January I sincerely hope it's with one of these Gooey S'mores Bars!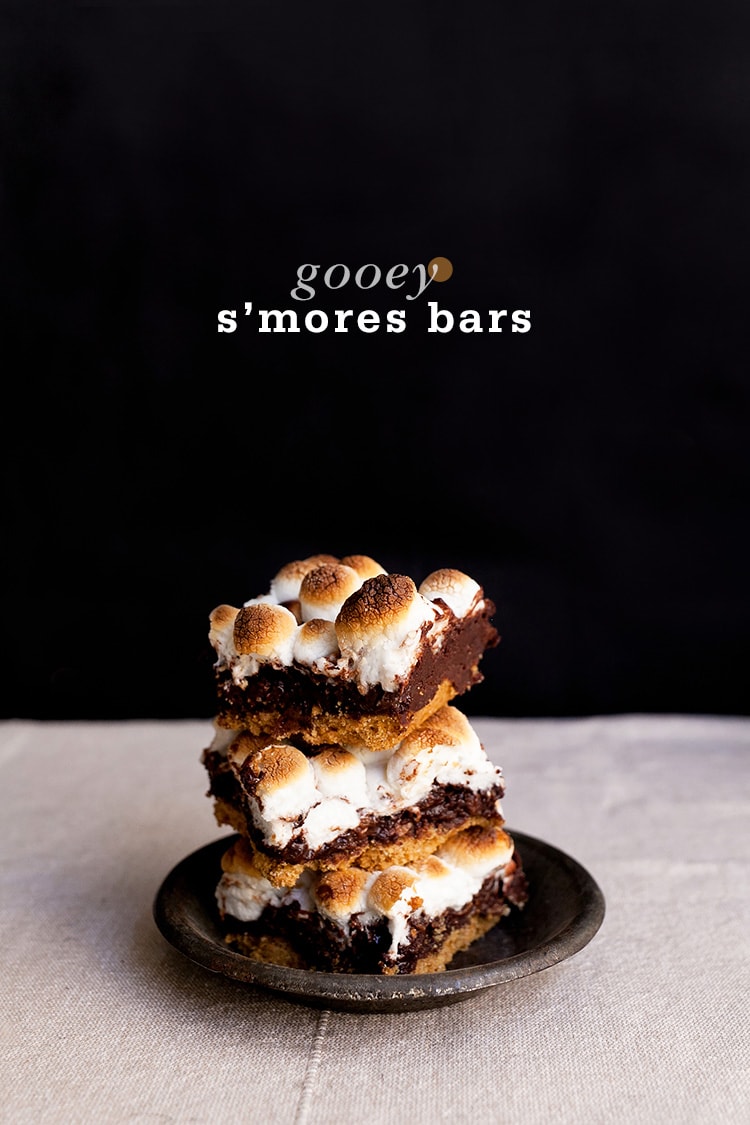 Layers of sweet graham cracker crust, gooey chocolate center, and a hefty layer of toasted marshmallow topping, make these bars too irresistible for words.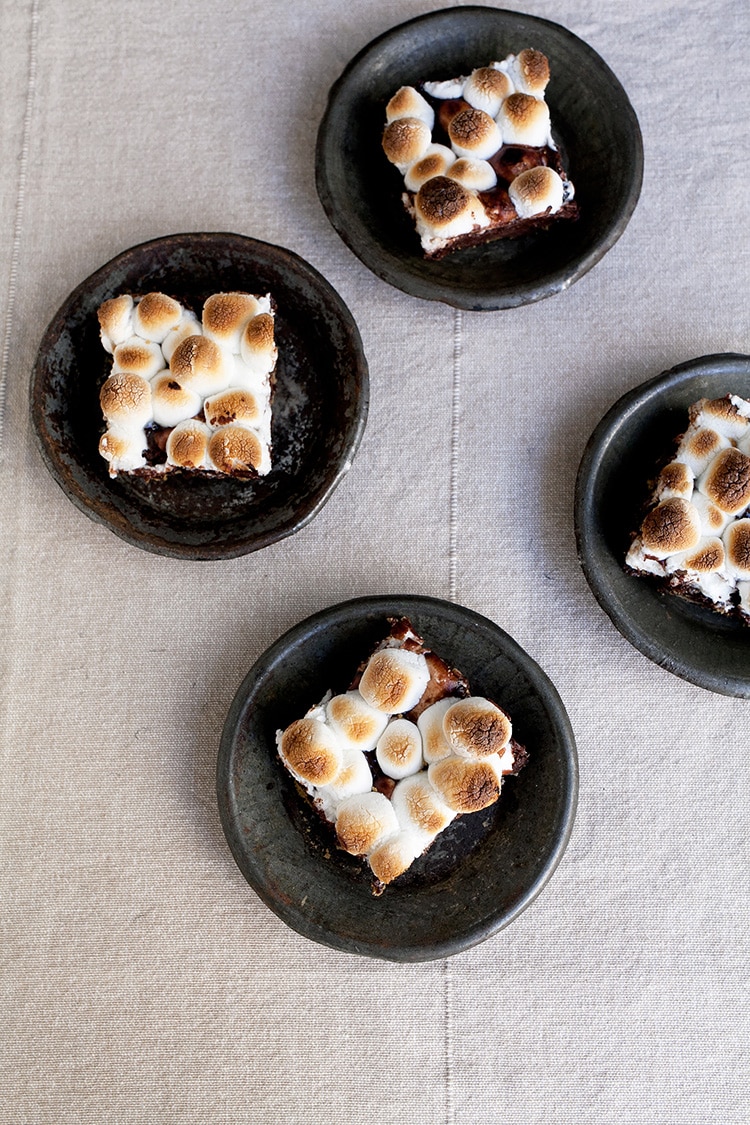 This recipe is practically fool-proof, requires little baking, and sets up in the refrigerator. Do you need any more convincing? I think not! So enjoy your cheat days...I know I plan to.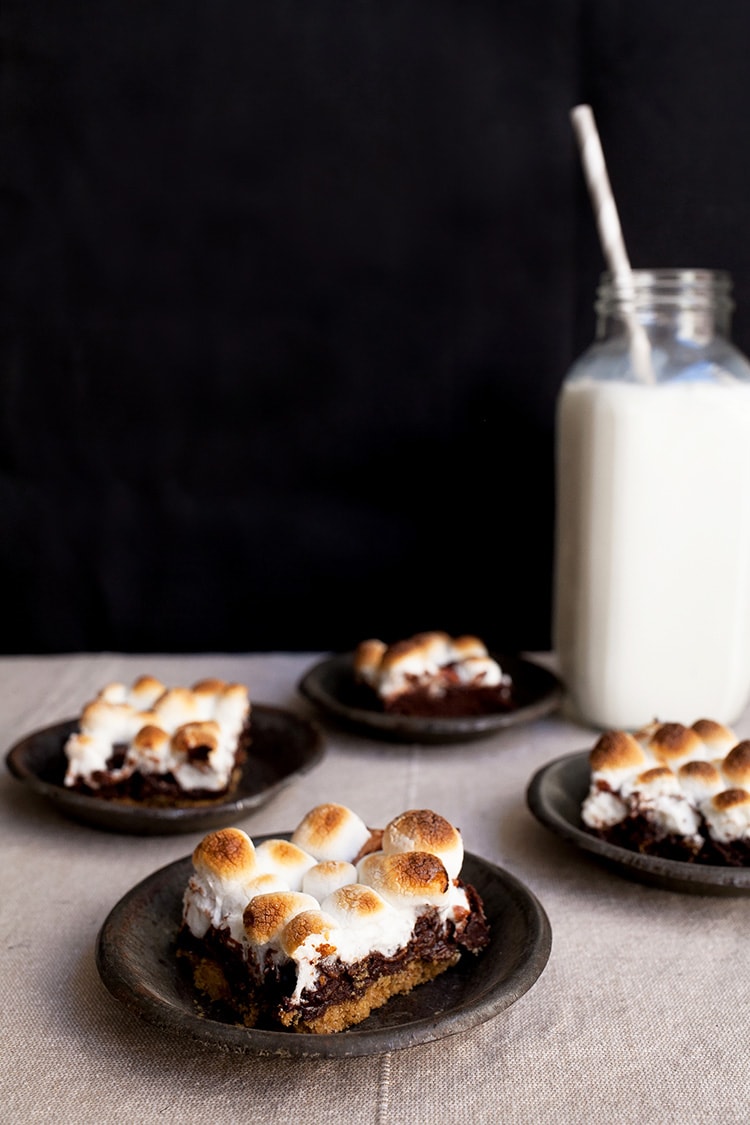 Gooey S'mores Bars- recipe via Baker's Royal
2 cups graham crackers
2 tablespoons sugar
7 tablespoons butter melted.
16 oz of dark chocolate (65% cacao), melted
1 cup of whole milk
2 cups of Cocoa Pebbles
4 cups mini marshmallows, divided use
Directions:
1. Place graham crackers, sugar and melted butter in a bowl and mix to blend. Firmly press mixture into the bottom of an 11×13 pan and bake for 10-12 minutes at 350 degrees F. Set aside to cool.
2. Melt chocolate with milk in a pan over medium low heat and whisk to combine. Transfer mixture to a new bowl and set aside for 10 minutes to cool.
3. Add cocoa pebbles and 2 cups of marshmallows to cooled chocolate mixture and mix to combine. Pour mixture over crust. Pour remaining 2 cups mini marshmallows on top and place under the broiler for 2-3 minutes to toast tops of marshmallow layer. Transfer completed dessert to fridge and chill for at least 2-3 hours or overnight.
Freutcake Note: The key to this dessert is allowing it to cool completely 2-3 hours or more before attempting to cut. Also, wiping down the knife between cuts will make cleaner squares.