Chances are, if there is honey, lavender, or some combination of the two in a recipe, I will obsess over it. Therefore I simply couldn't leave well enough alone and make this recipe for Honey Vanilla Pound Cake, which by the way is lovely on its own, without adding a honey lavender glaze. I mean....bees to honey, people. I couldn't resist!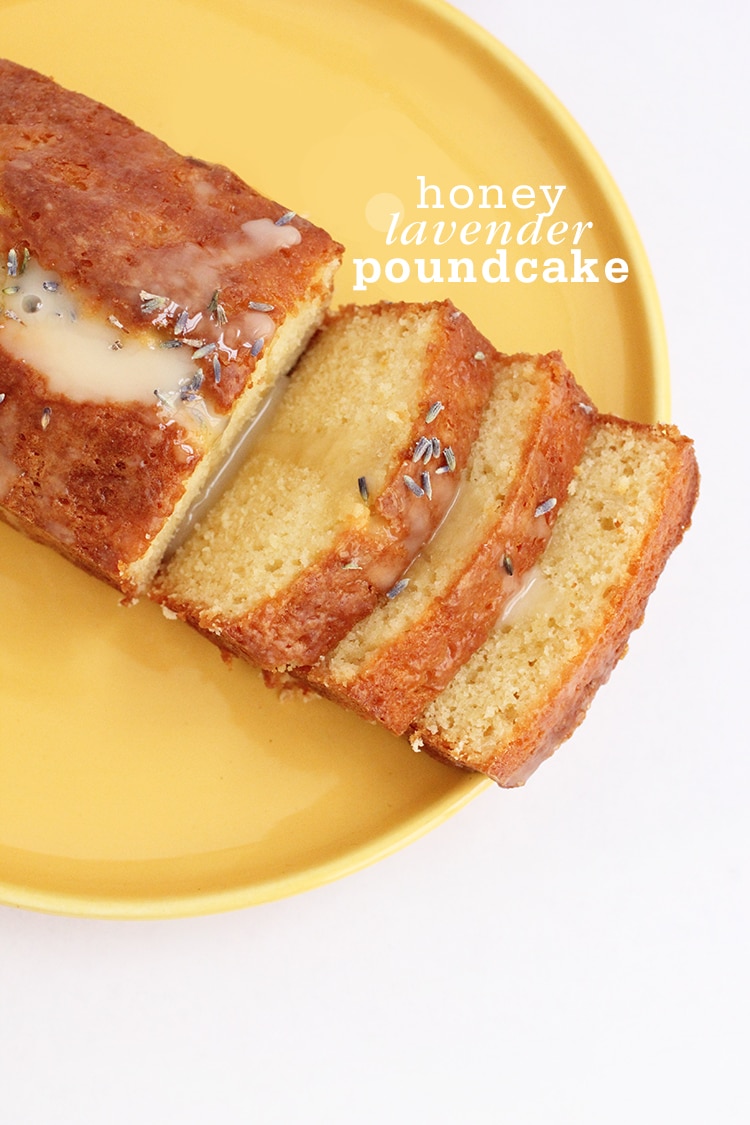 From Fig with Lavender Honey Crostini to Honey Lavender Ice Cream and Lavender Honey Scones, this flavor combination never disappoints. It's just about as feminine as one can get in the flavor department but somehow it seems to appeal to both men and woman alike. Last weekend I served this pound cake topped with fresh berries as dessert for family dinner. The verdict was unanimous adoration!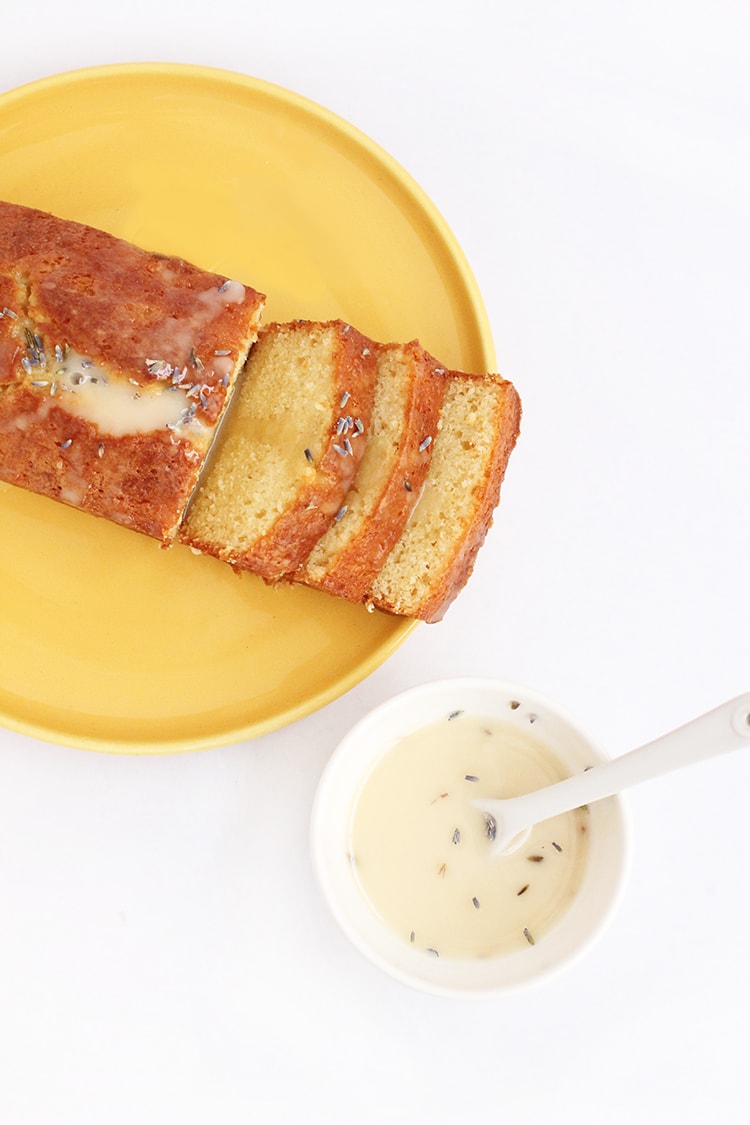 The flavor is reminiscent of a honey flavored old-fashioned donut covered with sweet lavender glaze all sliced up and served in cake form. I don't know many people who would turn up their noses at THAT, do you?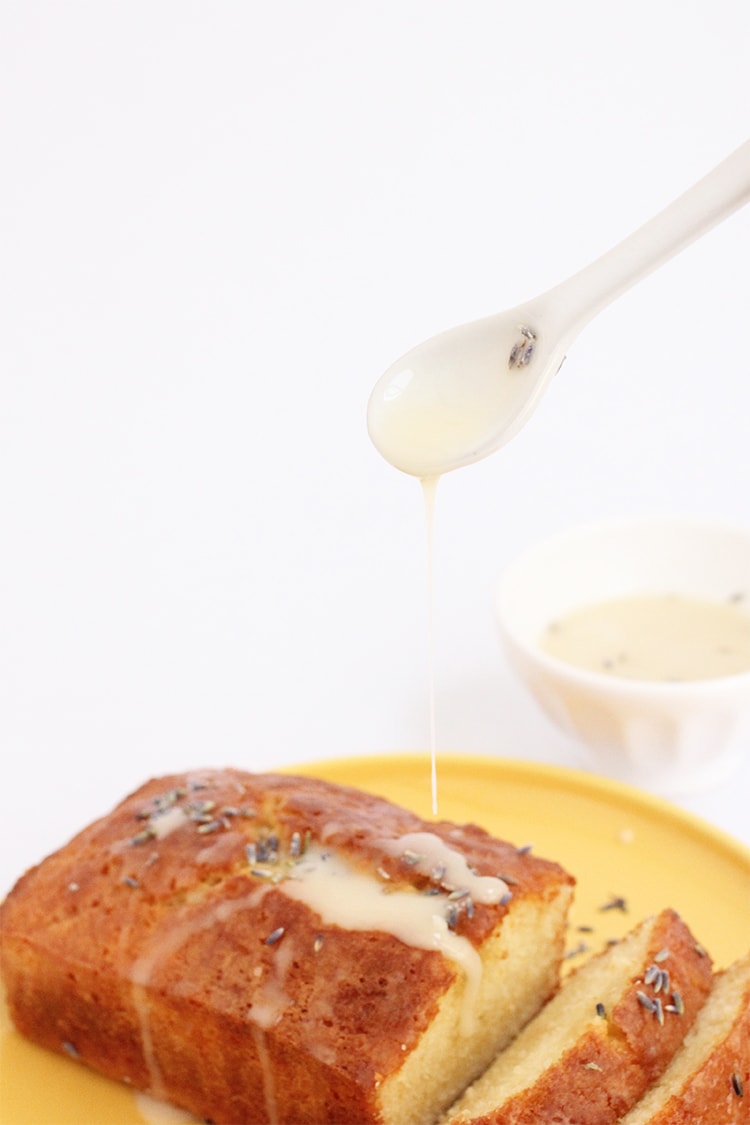 Oh, and I almost forgot. This recipe makes one lovely large loaf but also splits nicely into two minis. This is hands down the perfect gift or offering for any occasion, friend or neighbor! Especially if you want to get on their good side.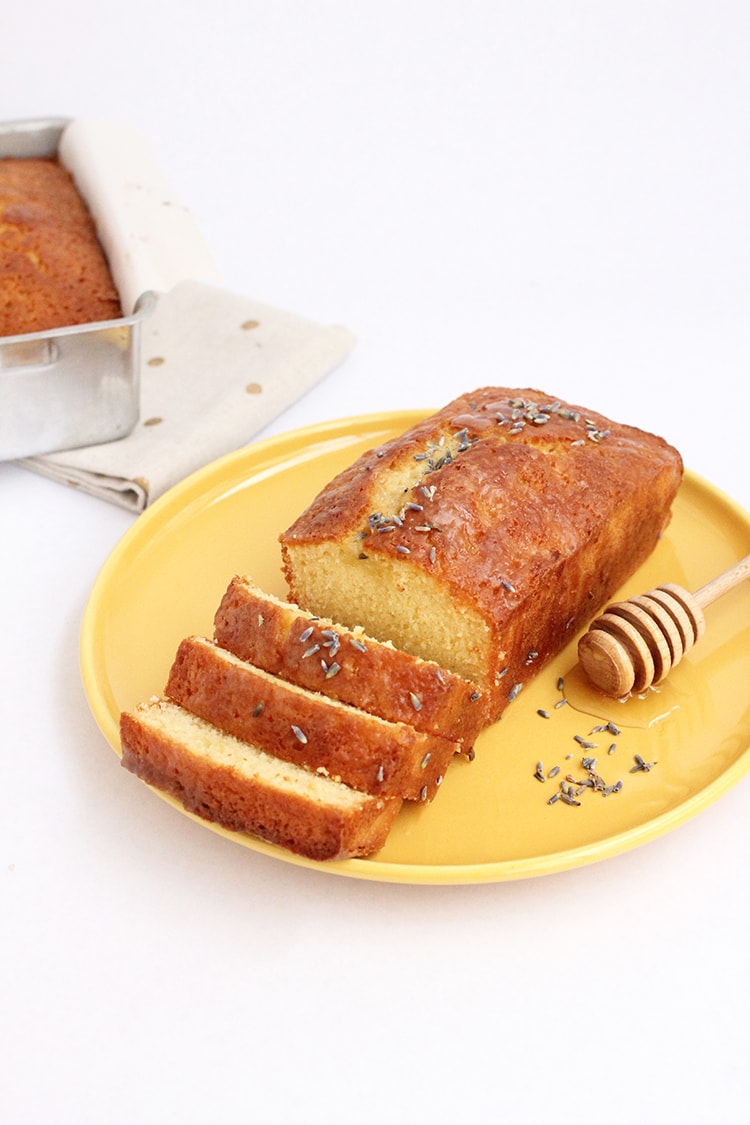 photos by Leah Bergman
Honey Lavender Pound Cake
makes 1 standard loaf or 2 minis
Honey Vanilla Pound Cake- Barefoot Contessa
½ pound (2 sticks) unsalted butter, at cool room temperature
1 ¼ cups sugar
4 extra-large eggs, at room temperature
2 tablespoons honey
2 teaspoons pure vanilla extract
1 teaspoon grated lemon zest
2 cups sifted cake flour
1 teaspoon kosher salt
½ teaspoon baking powder
Directions:

1. Preheat the oven to 350 degrees. Grease the bottom of an 8 ½ x 4 ½ x 2 ½-inch loaf pan or two mini loaf pans. Line the bottom with parchment paper, then grease and flour the pan.
2. In the bowl of an electric mixer fitted with the paddle attachment, cream the butter and sugar on medium speed for 3 to 4 minutes, until light. Meanwhile, put the eggs, honey, vanilla, and lemon zest in a glass measuring cup but do not combine. With the mixer on medium-low speed, add the egg mixture, one egg at a time, scraping down the bowl and allowing each egg to become incorporated before adding the next egg.
3. Sift together the flour, salt, and baking powder. With the mixer on low-speed, add it slowly to the batter until just combined. Finish mixing the batter with a rubber spatula and pour it into the prepared pan. Smooth the top. Bake for 50 to 60 minutes, until a toothpick inserted in the center comes out clean. (If you are baking two mini loaves bake for 50 minutes.) Cool for 15 minutes, turn out onto a baking rack, and cool completely before glazing.
Lavender Honey Glaze
1 ¼ cups confectioners sugar
¼ cup warm water
2 tablespoon lavender honey
Directions:
1. Make Lavender Honey: In a small saucepan infuse 1 tbsp. dried lavender in 1 cup of honey over low heat for 30 minutes or up to 2 hours. Honey can be stored in a jar.
2. In a small bowl combine confectioners sugar, honey and warm water. Wisk together until smooth.
3. Drizzle over cooled pound cake and serve!