I love grocery shopping. I mean, I LOVE it. It's weirdly satisfying, inspirational, and fun for me to go to the grocery store. If that makes me a freak friends, then let my freak flag fly! Hey, I have an Aunt who actually enjoys doing laundry so, how weird am I now? Ha! But seriously, is anyone else with me on this? Anyone? Anyone? Are you still reading? Anyway...it's Thursday which in my college days was basically Friday so I'm posting a cocktail. Honey Tangerine Collins cocktails inspired by my latest rendezvous with the grocery store. Here's what happened...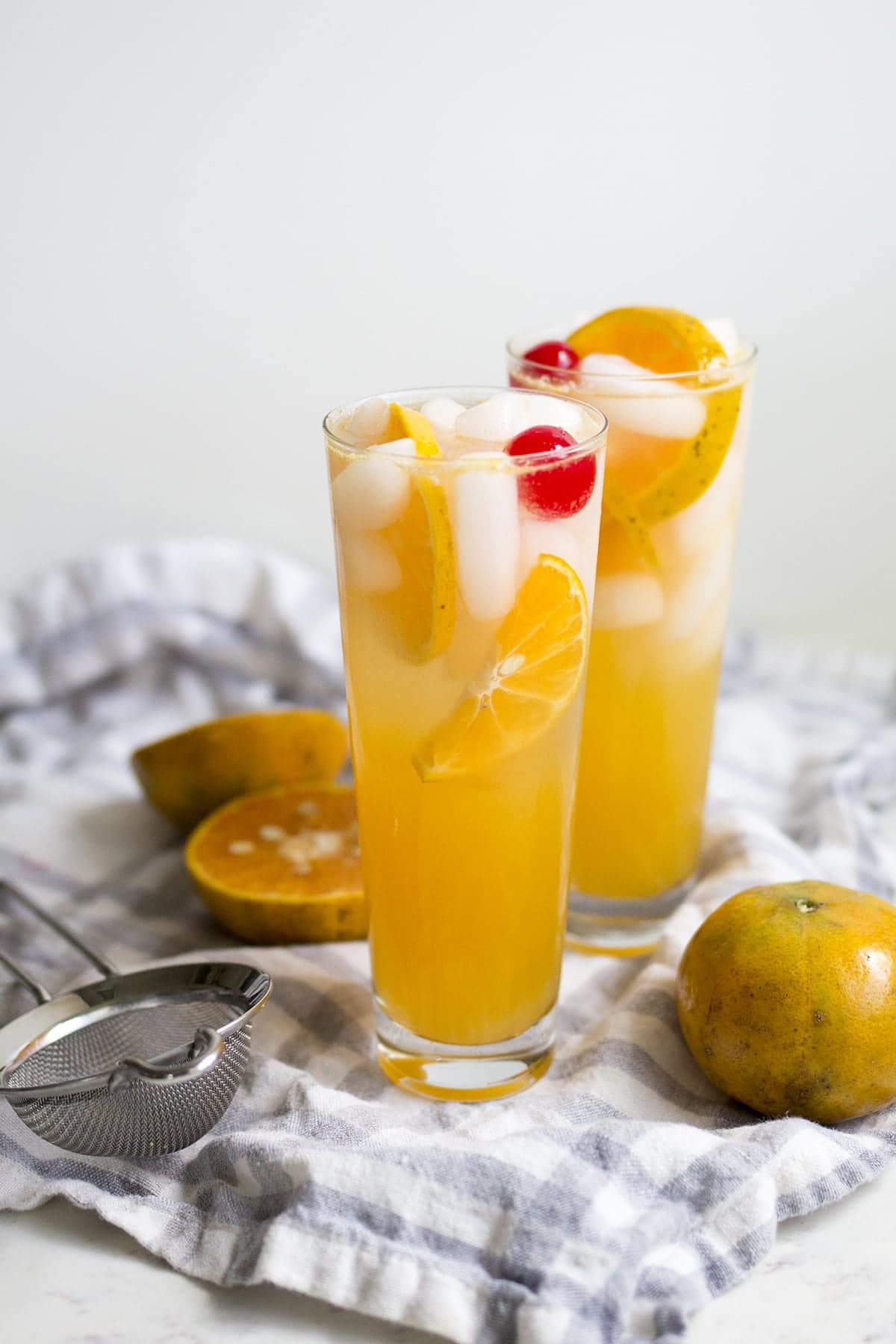 I was meandering through the produce section when the ugliest looking citrus caught my eye. Now why in the world would I stop for ugly citrus you might ask? Well, because I'm weird like that and food is my jam. It was Honey Tangerine and a strange shade of greenish-orange. So, naturally I asked the produce man (what is the appropriate title here?) to cut one open so that I could try it. By the way, if you are ever unsure about something in the produce department, ask for a sample!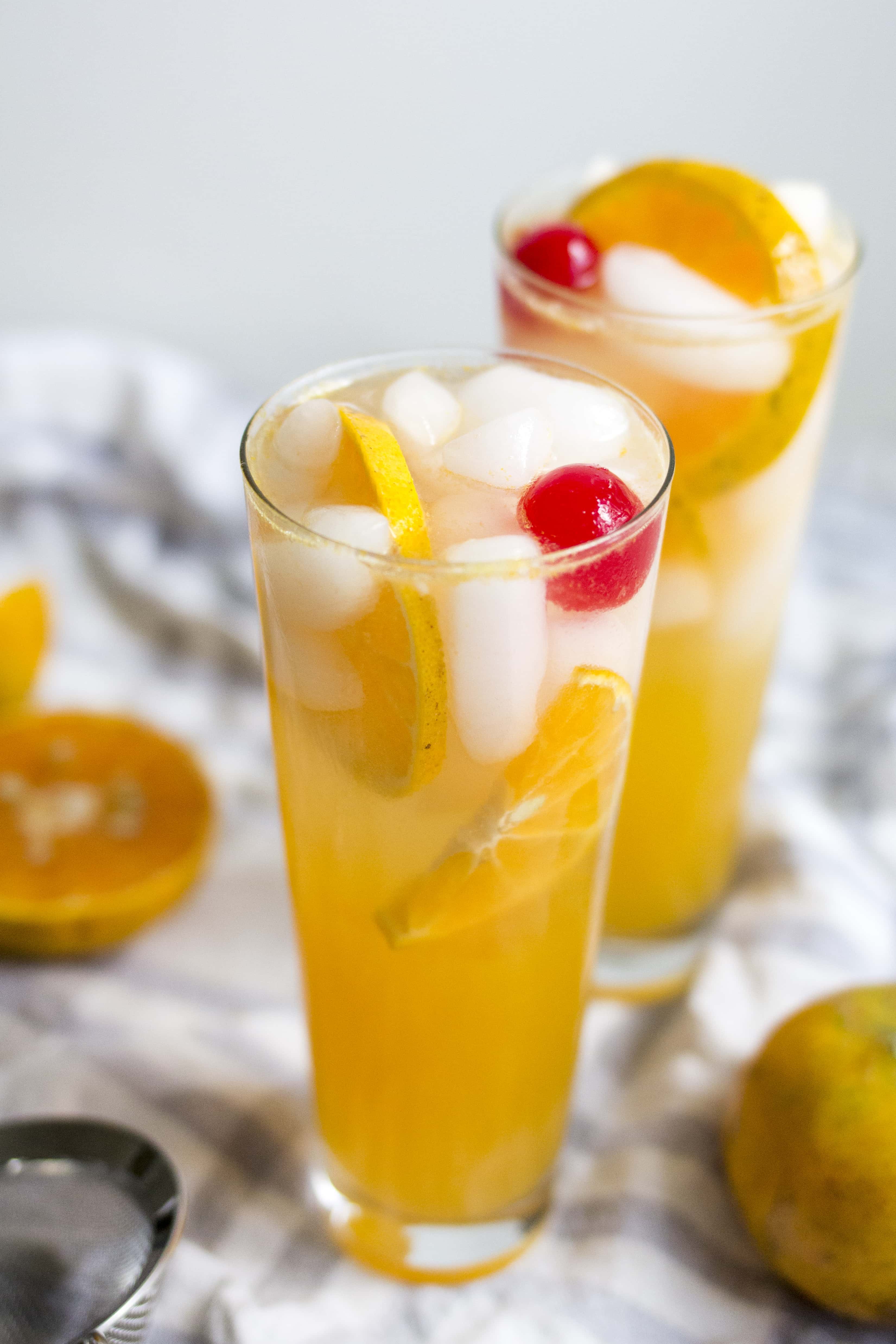 The Honey Tangerine was super sweet, juicy and vibrantly orange in the middle with unfortunately large seeds. "Perfect for cocktails!" I said, and bought a bag. After unloading my groceries (the part I DO NOT love) I juiced a handful and went to work mixing up a pitcher of Honey Tangerine Collins Cocktails.
A delicious twist on the classic Tom Collins cocktail made with tangerine juice, lemon juice (Meyer lemons if you have them), gin, simple syrup and soda water. I could drink this literally all day it was so tasty! And it would make a fabulous mocktail as well (minus the gin) for those who are not drinking alcohol.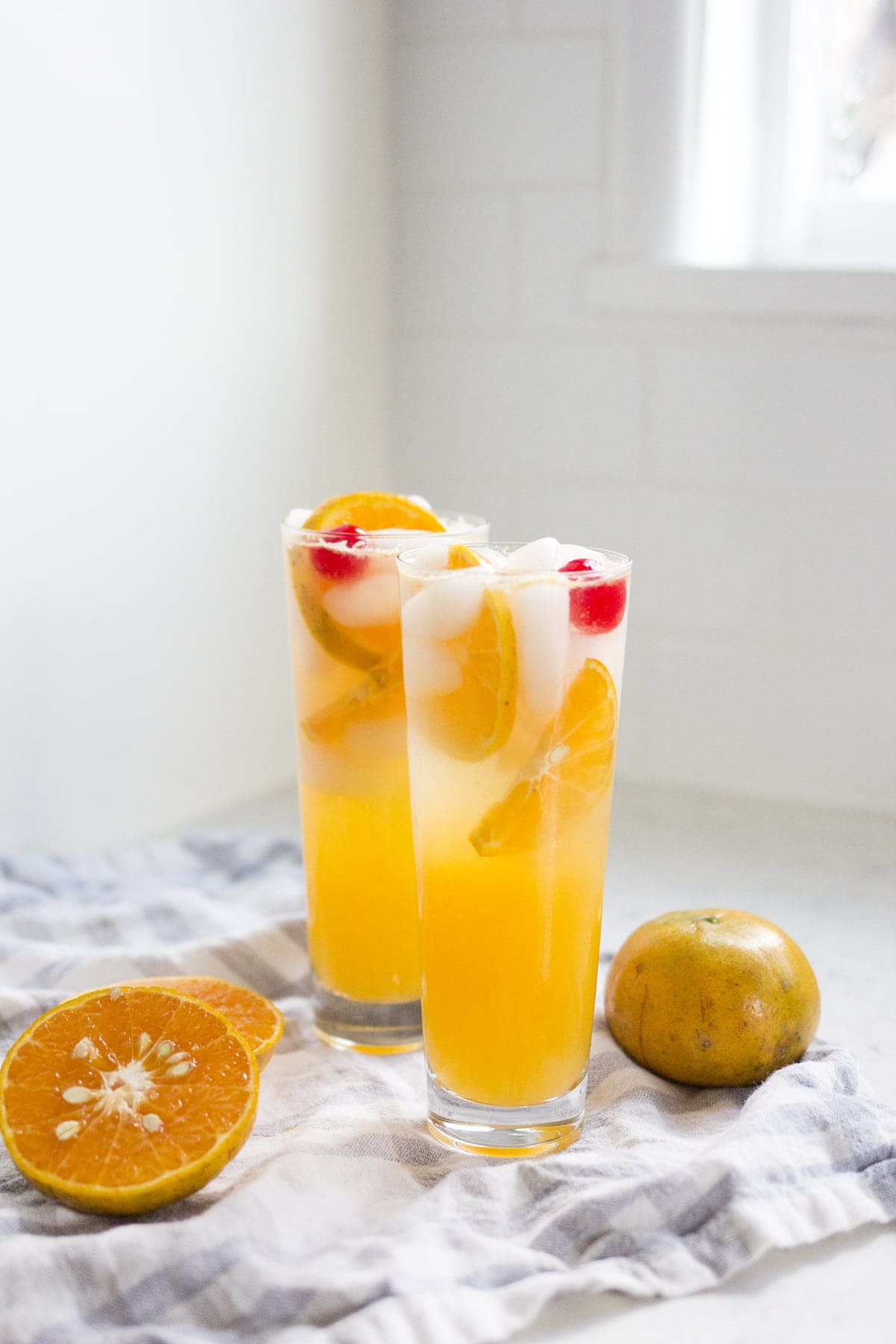 Traditionally, this is a summer cocktail when the days are long and sticky-hot and nothing quenches a parched throat quite like a sweet and refreshing lemon cocktail. But I say, why wait until summer? It's winter citrus season and citrus is at it's best! I fully plan to go back to the grocery store for more honey tangerines before they disappear. Of course if you don't have this variety available to you at your grocery store or farmers market, any sweet tangerine will do! Just promise me you will give it a try.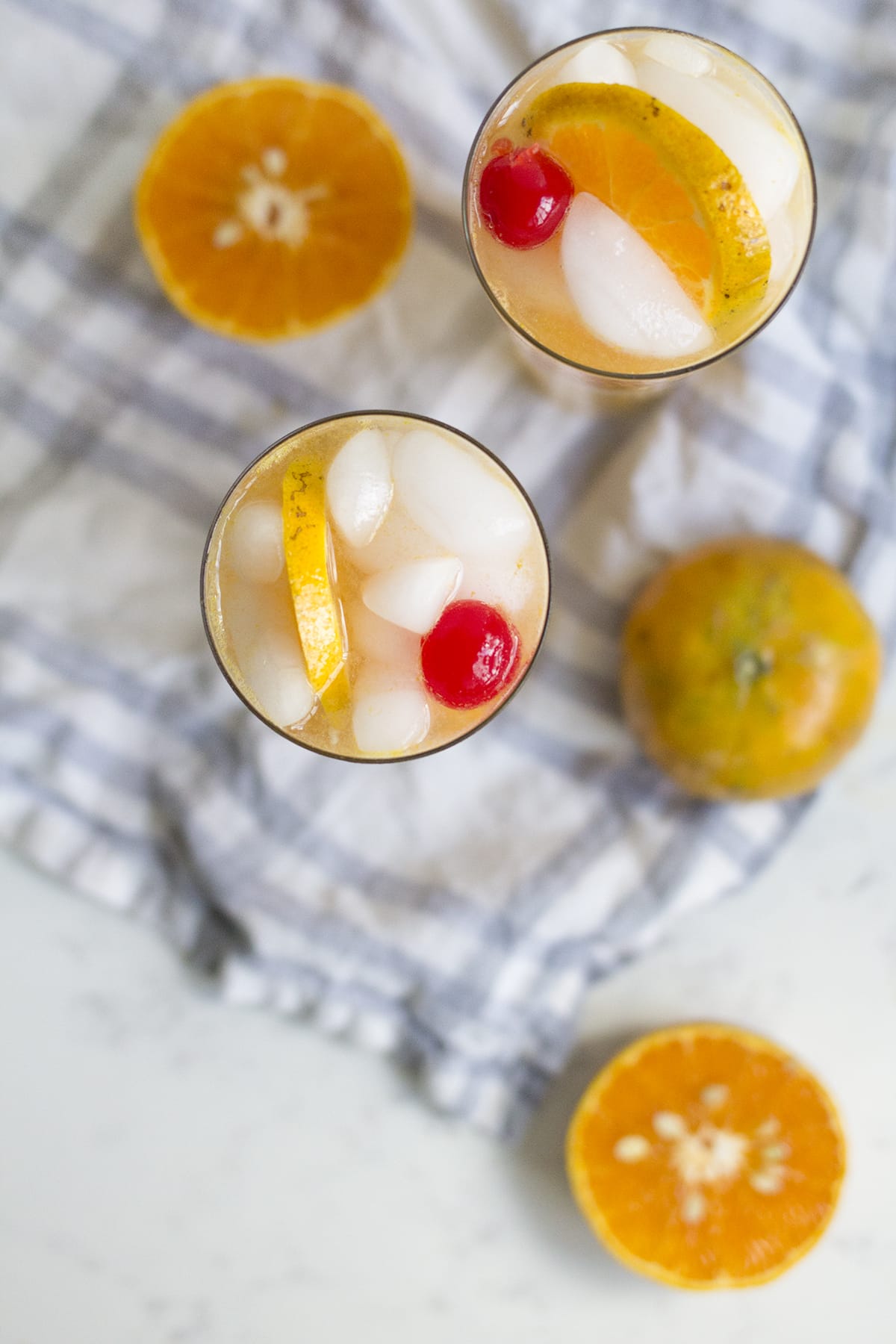 Squeeze, splash, sip, enjoy. Happy, happy, Thursday!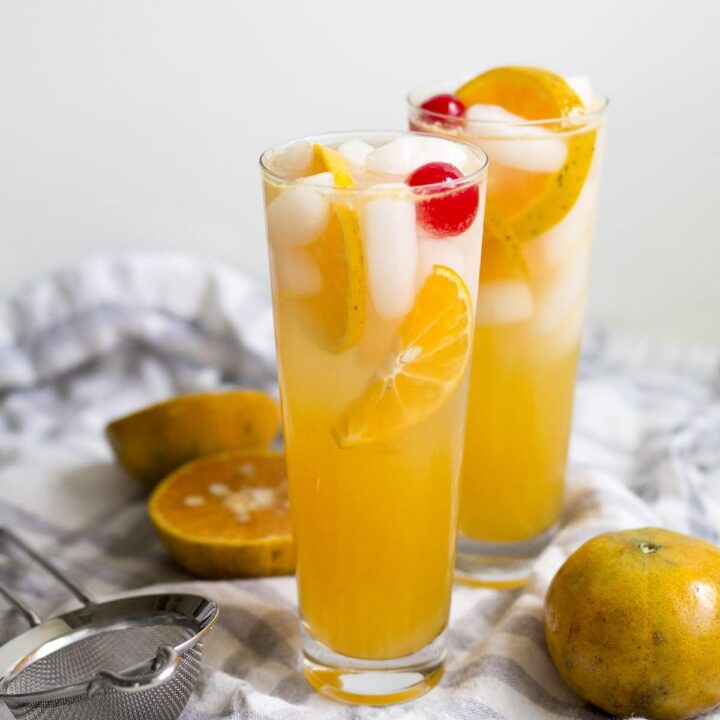 Honey Tangerine Collins Cocktail
Ingredients
Simple Syrup:
¼ cup sugar
¼ cup water
Cocktail:
2 cups gin
1 cup fresh Meyer lemon juice
1 cup fresh honey tangerine juice
Ice
club soda
honey tangerine slices, for garnish
maraschino cherries, for garnish
Instructions
In small saucepan, heat sugar and water over medium-high heat, stirring frequently, until mixture simmers and sugar dissolves, about 1 minute. Remove from heat and cool completely.
In small pitcher, mix together simple syrup, gin, tangerine juice and lemon juice. Fill 4 glasses to brim with ice. In each glass, fill about ⅔ full with cocktail mixture; top with club soda. Garnish each with orange slice and 2 cherries.
Save
Save
Save
Save