Happy Friday! We've had a house-full of colds and stomach bugs the last couple of weeks so there has been a whole lot of chicken soup going on over here. I figured bowls of broth would probably not be very inspiring so I left those out. However, we have had a few days of regularly scheduled toddler meals. Here are just a few of the meals I prepared for them this week. What do you make for your children when they are sick?
Lunch: Turkey and humus roll-ups with dill, watermelon cubes, and cucumbers to dip in chive yogurt.
Notes: Anything dipable is a hit in our house! I found a chive yogurt dip at Trader Joe's that the twins really seem to like. Peeled cucumber slices are easy for them to dip and next time I think I'll try cucumber spears.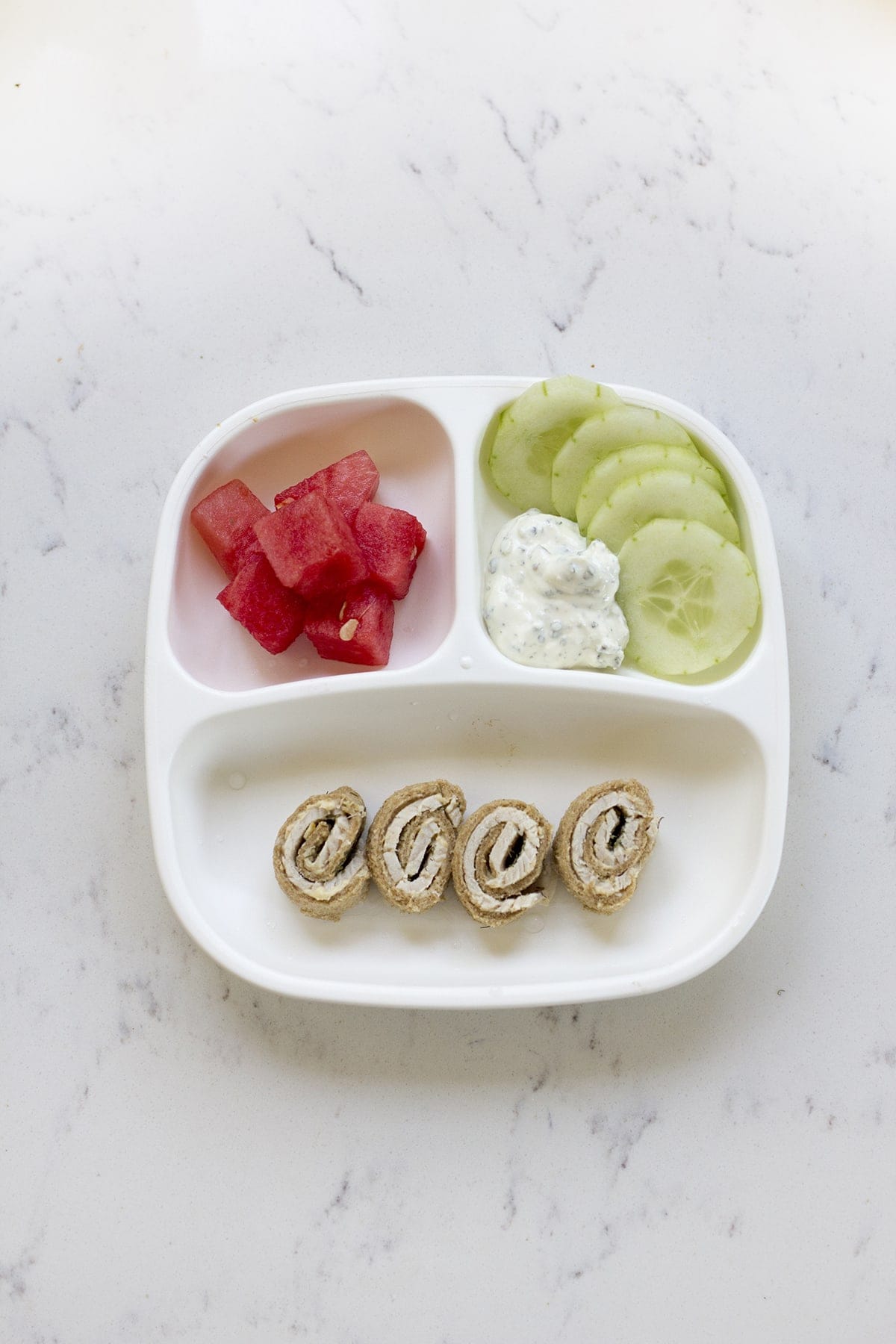 Breakfast: Oatmeal with dried cherries, organic whole milk and bananas. Clementine segments.
Notes: The twins LOVE oatmeal. I think they get that gene from their Dad because hot oatmeal is not my favorite breakfast. That being said, it's a good hearty alternative to eggs and they love it with raisins or cherries.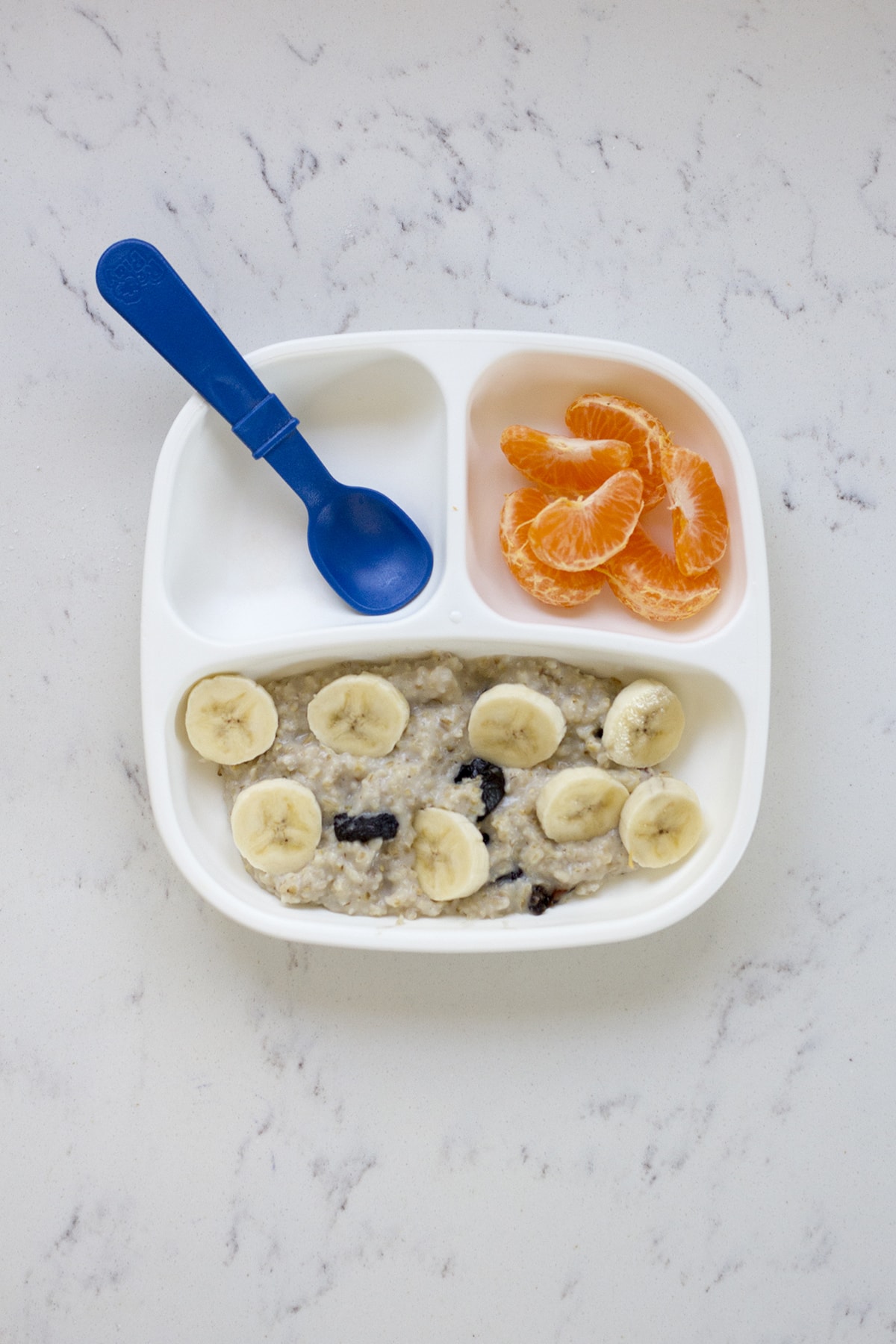 Dinner: Roasted chicken with barbecue sauce for dipping, mashed potatoes and roasted squash.
Notes: Give my twins anything with barbecue sauce (or ketchup) and they will eat it. Just make sure you pick a sweet barbecue sauce without too much spice.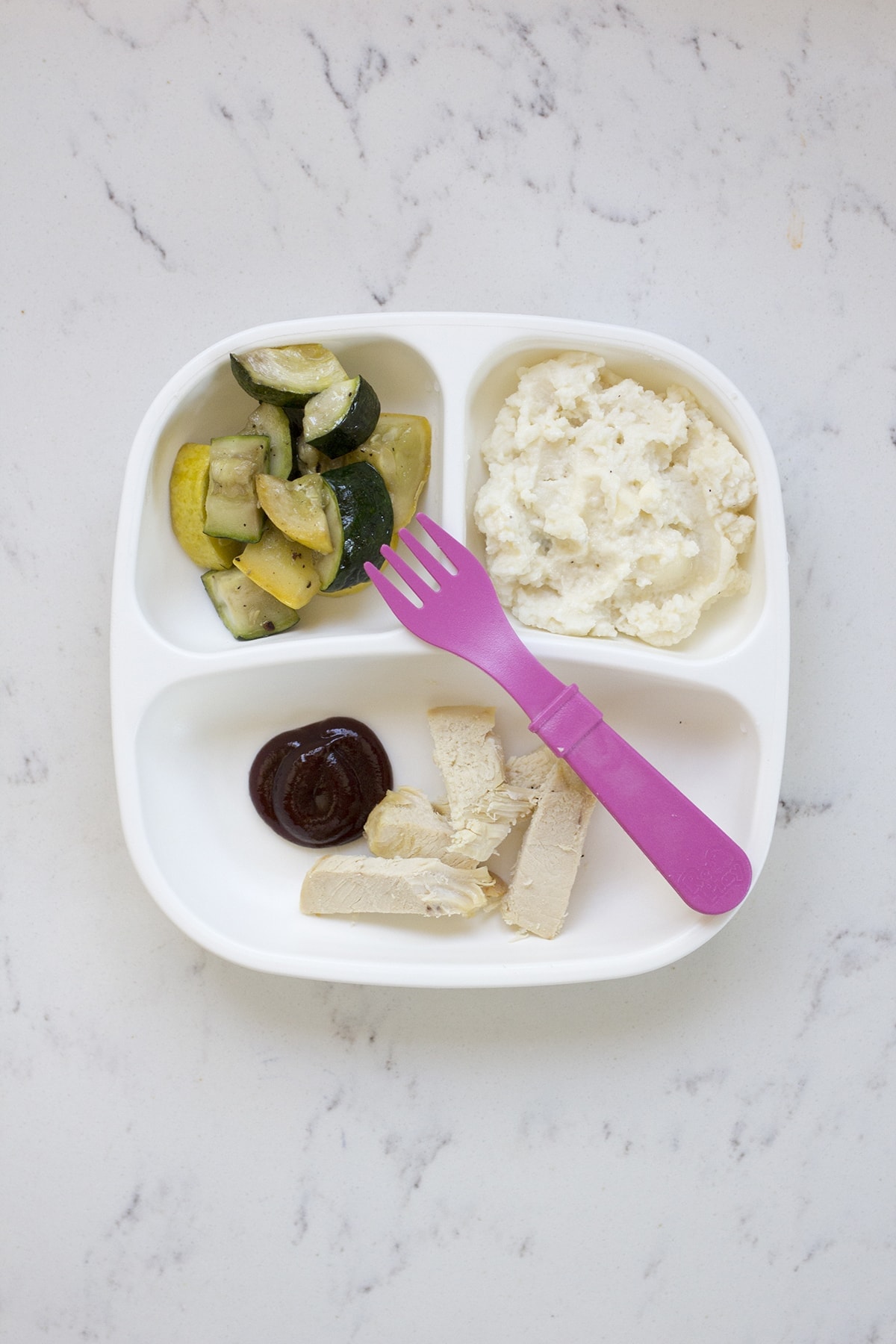 Lunch: Peanut Butter and Jelly Stars, organic Colby jack cheese cubes and Harvest Snaps.
Notes: At first Jackson wouldn't touch his pb&j (I had cut it into squares) so I cut the second sandwich into stars with a mini cookie cutter and surprise, surprise, he ate them! Gotta love toddlers. I use whole wheat bread and organic, unsalted creamy peanut butter with no sugar added.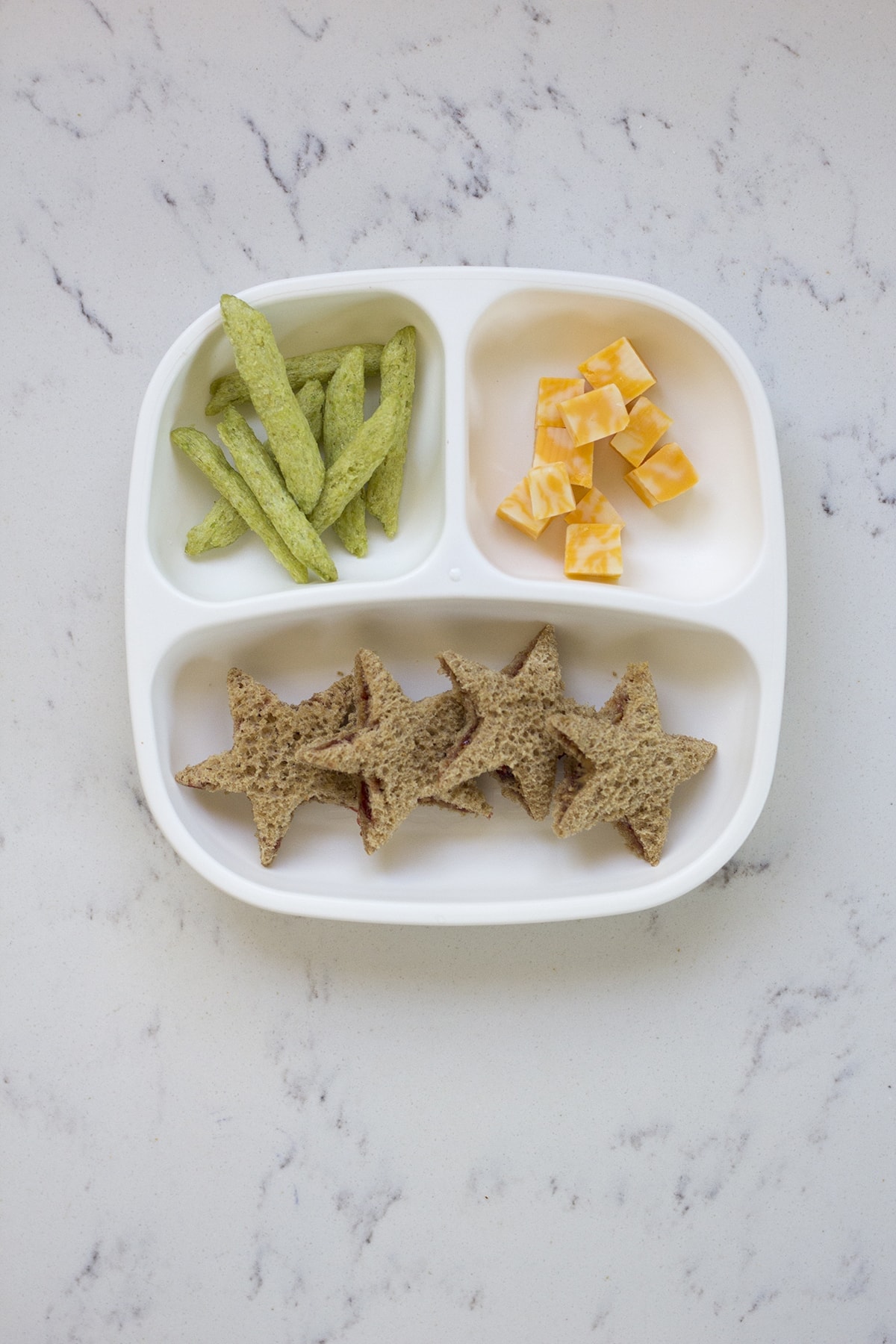 Dinner: Creamy baked sausage rigatoni with peas and carrots.
Notes: You can get my recipe for the rigatoni right here! It was a family hit and made for great leftovers and easy lunch the same week. One tip, don't serve your child the same meal for dinner and then the next day's lunch. I find that giving it a day in between is best as toddlers are easy tired of eating the same thing. Anyone else experience this or is it just my twins?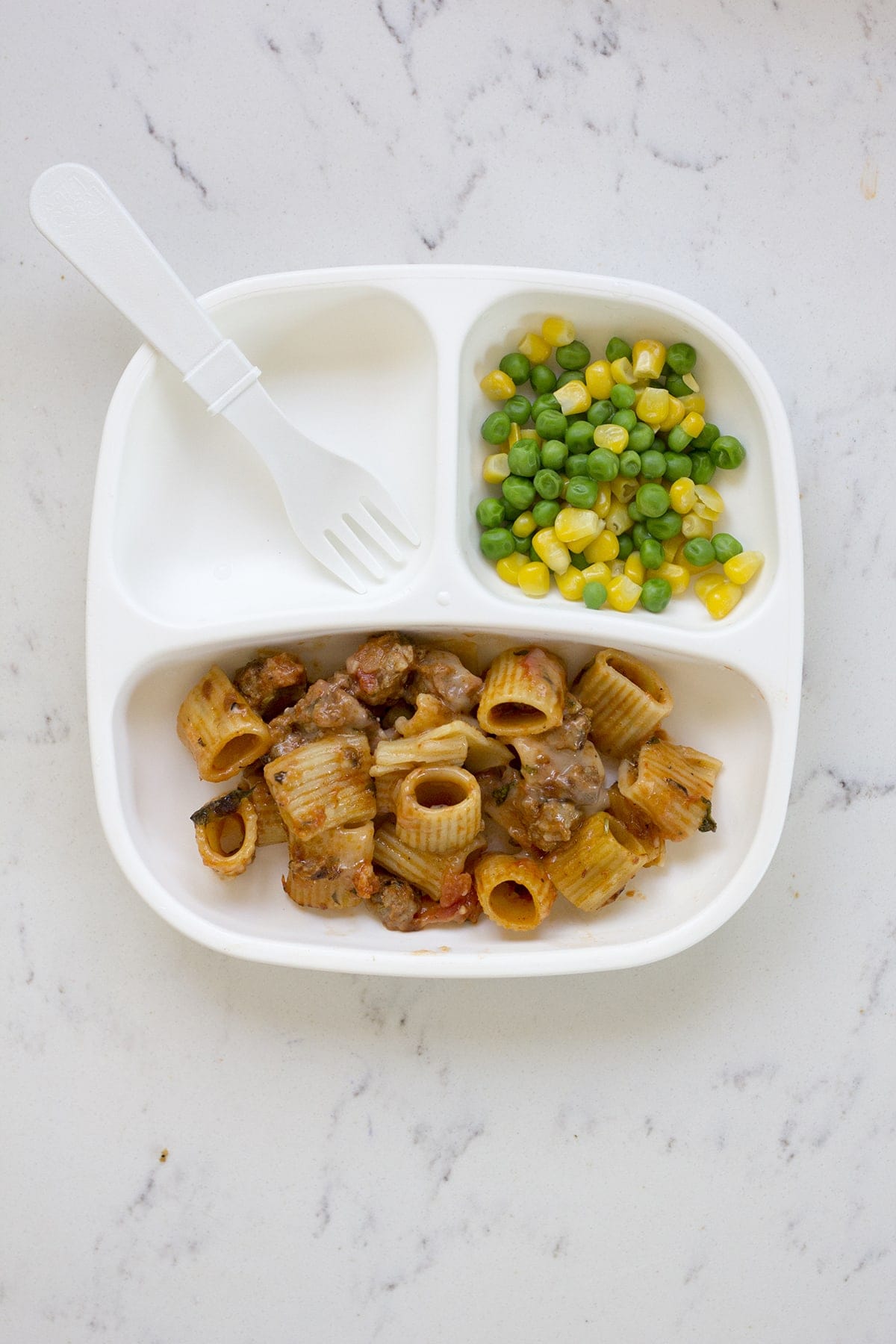 Pinnable Menu Right here...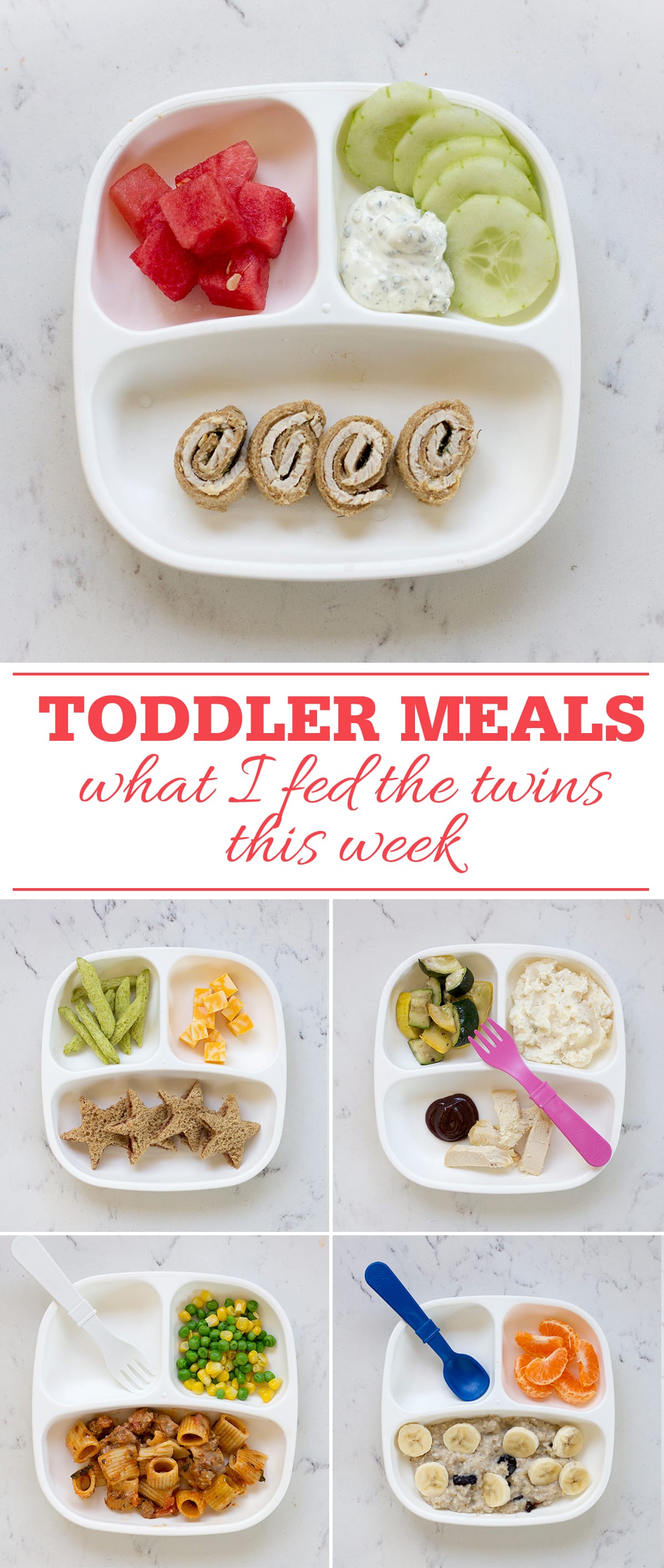 Save