After sharing the recipe for Buttermilk Currant Scones yesterday, it only seems fair to also post the most luscious and perfect lemon curd recipe to go along with them! Lemon curd is a magical thing; sweet, tart and when made properly, velvety smooth. You will have absolutely no trouble what so ever finding creative ways to use this curd long after the scones have been devoured. May I suggest eating it over Greek yogurt, with your morning muffin, used as a filling for cakes & cupcakes or eaten right off the spoon. Let your mind wander my friends, this golden nectar of the gods is good on just about anything!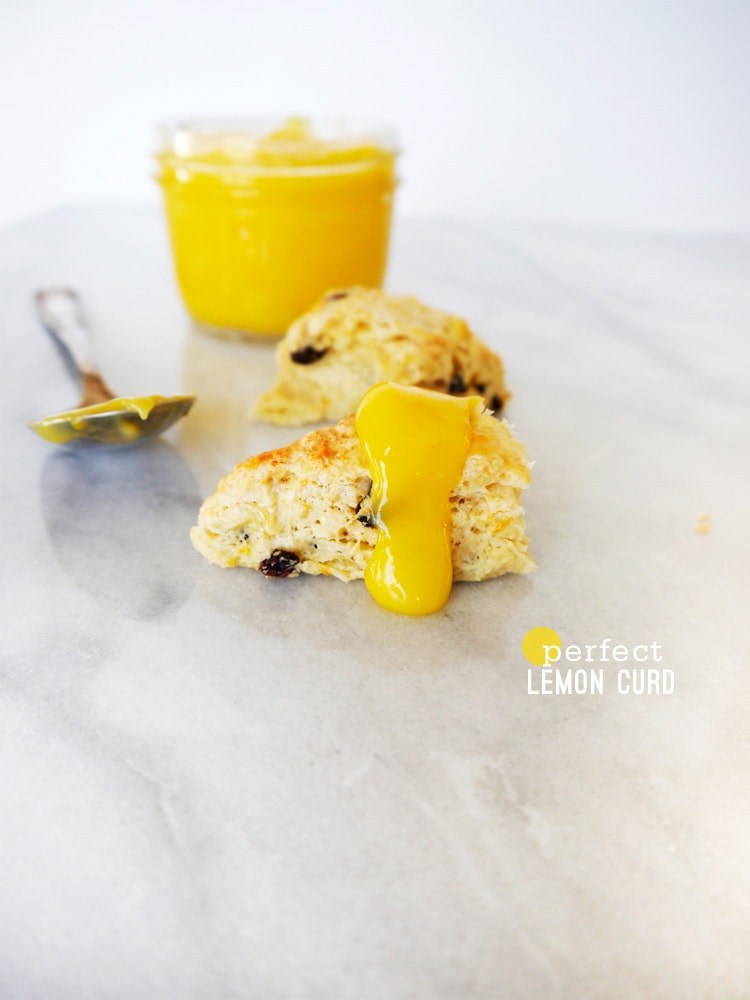 photo by Freutcake
Lemon Curd- Martha Stewart New Classics Cookbook
makes 1 ½ cups
6 large egg yolks
¾ cup sugar
1 Tbs grated lemon zest
½ cup plus 2 tablespoons freshly squeezed lemon juice (about 3 lemons)
½ cup (1 stick) unsalted butter, cold, cut into pieces
Directions
Combine yolks, lemon zest, lemon juice, and sugar in a heavy-bottom saucepan; whisk to combine. Cook over medium-high heat, stirring constantly with a wooden spoon (be sure to scrape the sides of the pan), until the mixture is thick enough to coat the back of the spoon, 8 to 10 minutes, and registers 160 degrees on an instant-read thermometer.
Remove saucepan from heat. Add butter, one piece at a time, stirring until smooth. Strain through a fine sieve into a medium bowl. Cover with plastic wrap, pressing it directly onto the surface of the curd to prevent a skin from forming. Refrigerate until chilled and set, at least 1 hour or up to 1 day.
And since I can't seem to ever get enough of this happy bright color, here are a few fabulous spring finds colored lemon-curd-yellow of course!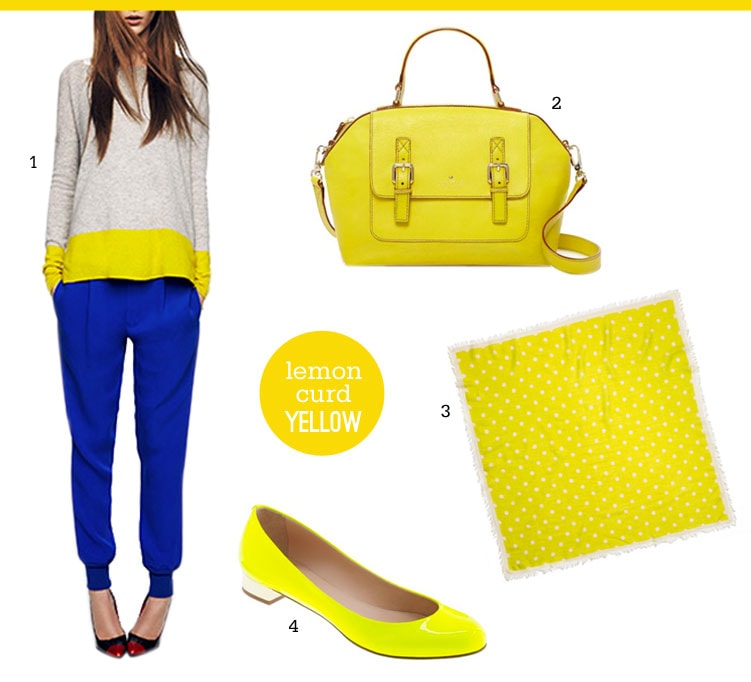 1| Vince, Cashmere Colorblock Sweater 2| Kate Spade, Allen Street Raquelle 3| Madewell, Polka Dot Scarf 4| J.Crew, Janey Patent flats