Weekends are made for recipes like Mini-Pumpkin Sweet Rolls. Gooey morning rolls filled with sweet pumpkin and brown sugar and topped with melty cream cheese frosting that sticks to the fork as you eat it. You know the kind…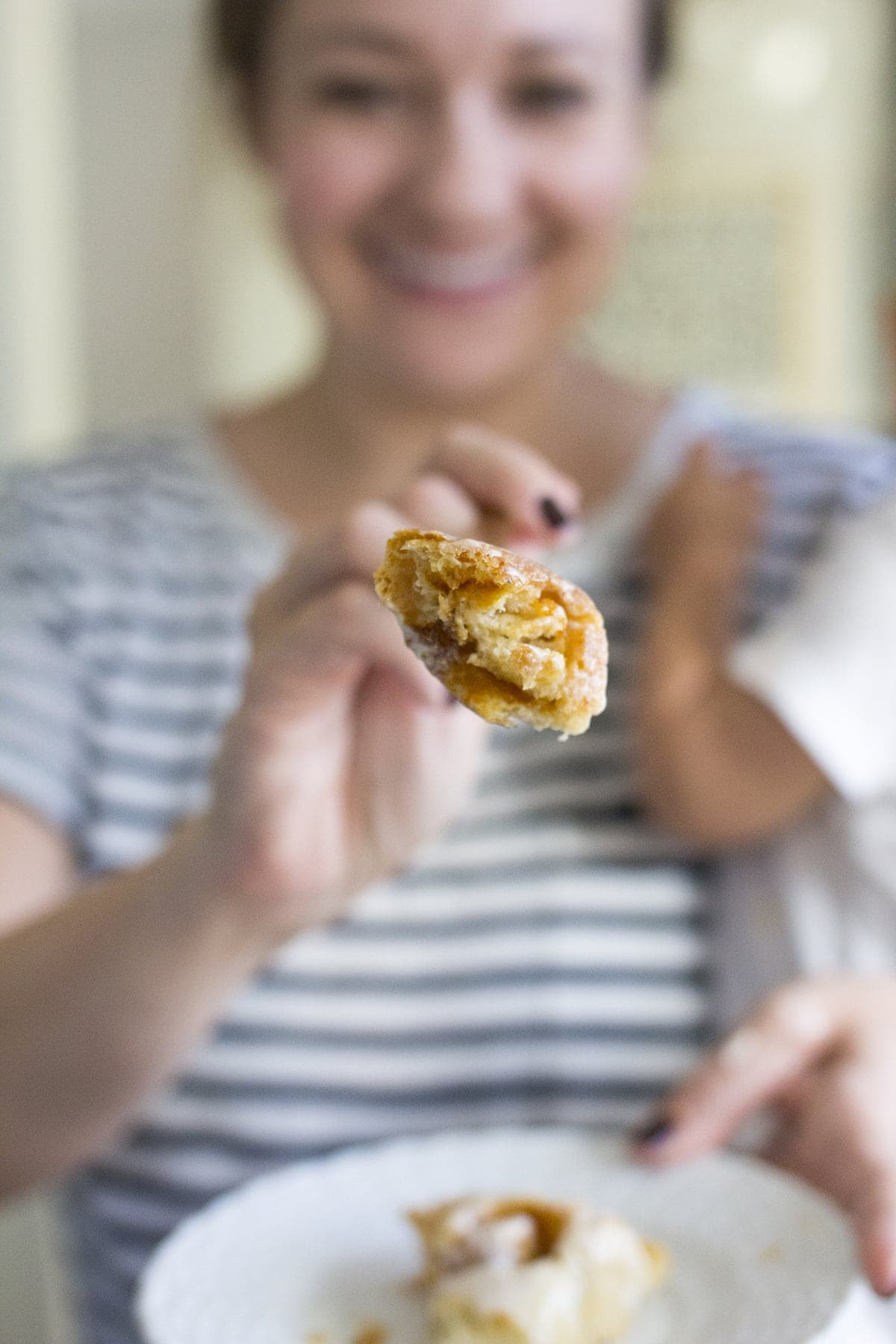 This past Saturday I decided that a quick version of homemade pumpkin sweet rolls were in order. Let's face it, from scratch sweet rolls are pretty much heavenly but when the craving strikes, who has time (without preparation) to make homemade dough? The good news is, this recipe for semi-homemade is actually really, really delicious!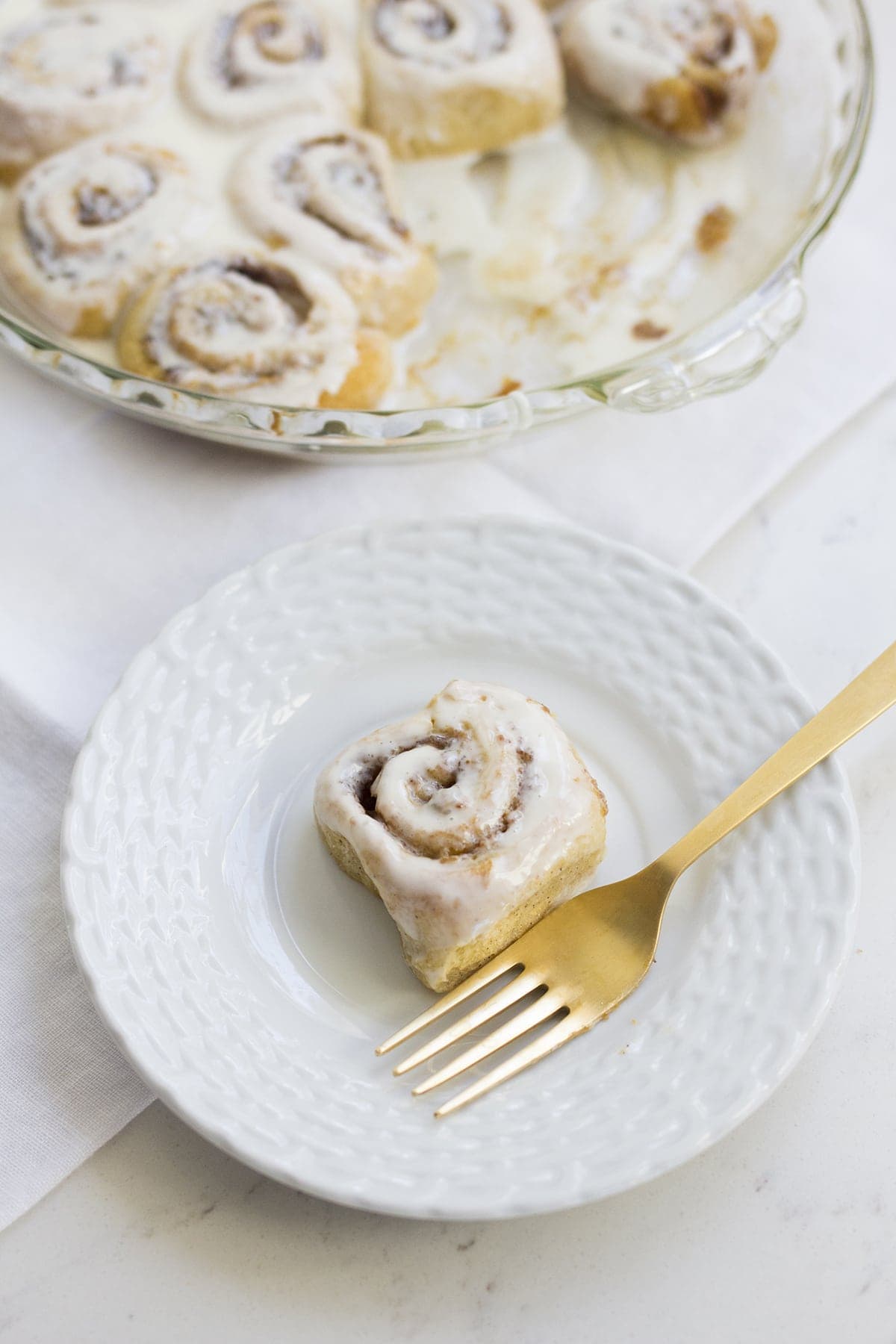 All you need is a sheet of store-bough crescent roll dough (in a can), canned pumpkin, brown sugar, and pumpkin pie spice to have these rolls in less than 20 minutes. Of course I highly recommend whipping up a homemade cream cheese frosting for on top while the rolls bake. It just wouldn't be a proper sweet roll without some gooey melty frosting to smear over the warm rolls, am I right?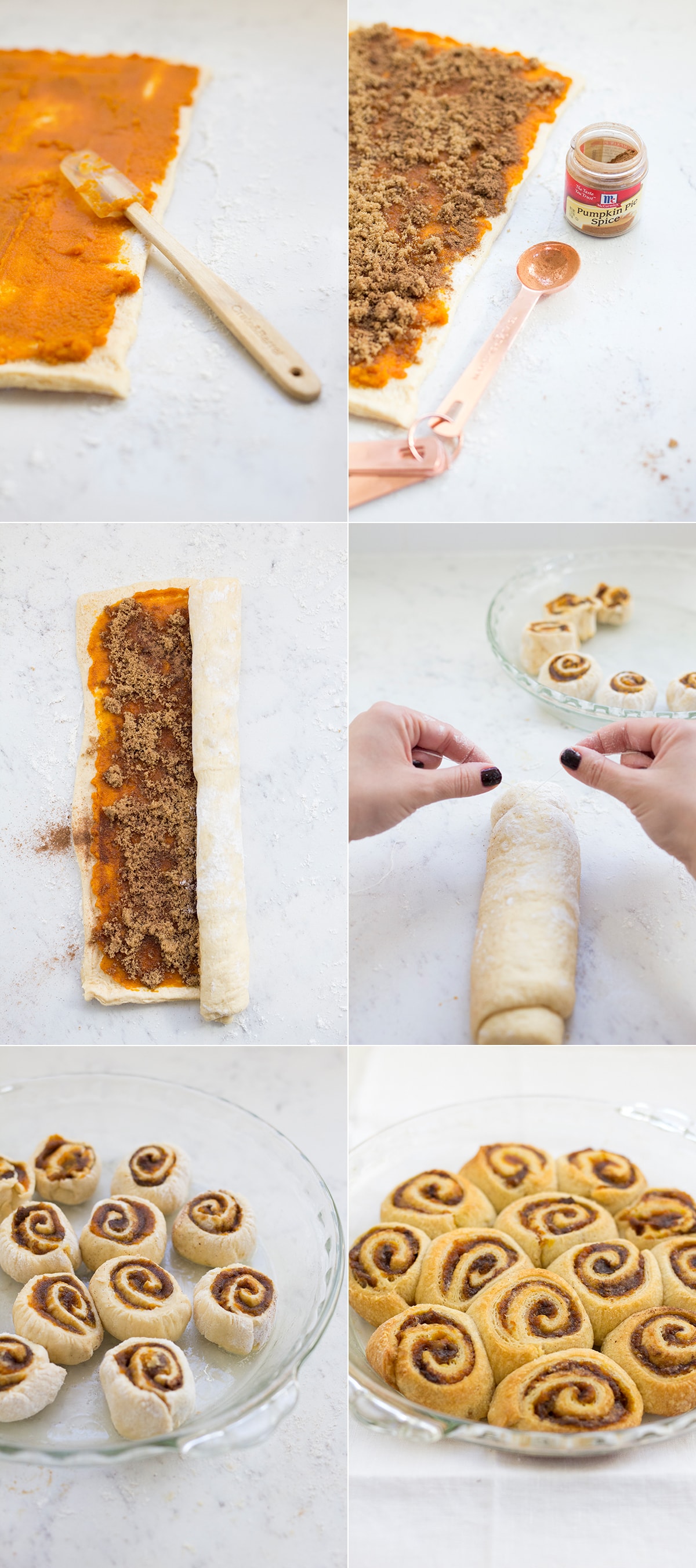 Here's another trick, use dental floss to "cut" the rolls. This helps prevent them from being shmushed by a knife while slicing. Yup, shmushed…like squished but not.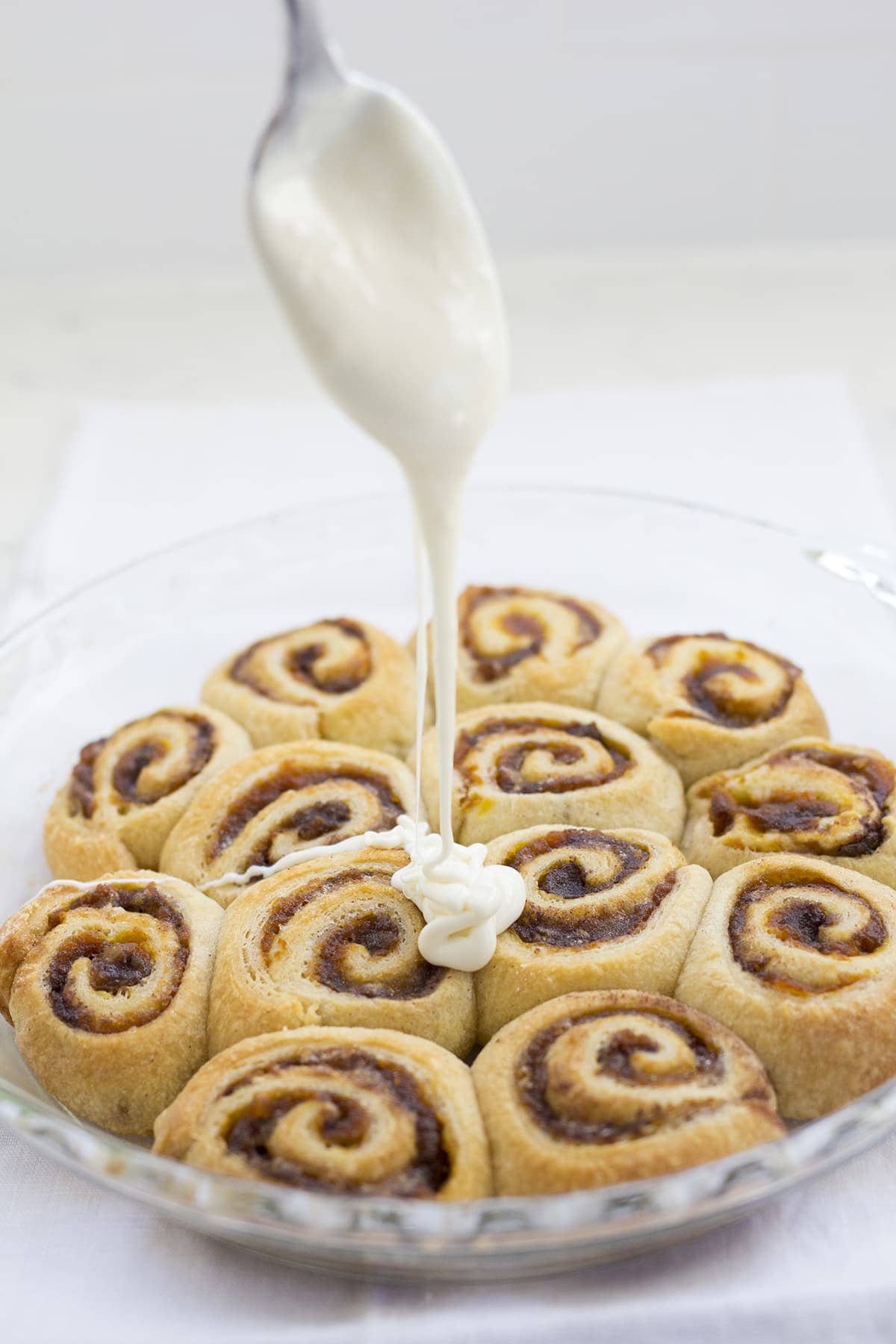 Ah, look at that drizzle! Try your very best to wait until the rolls are just slightly cooled before drizzling, smearing, dolloping on the frosting. This will prevent it from completely melting into the pan…I know it's hard, but trust me, it's worth the wait.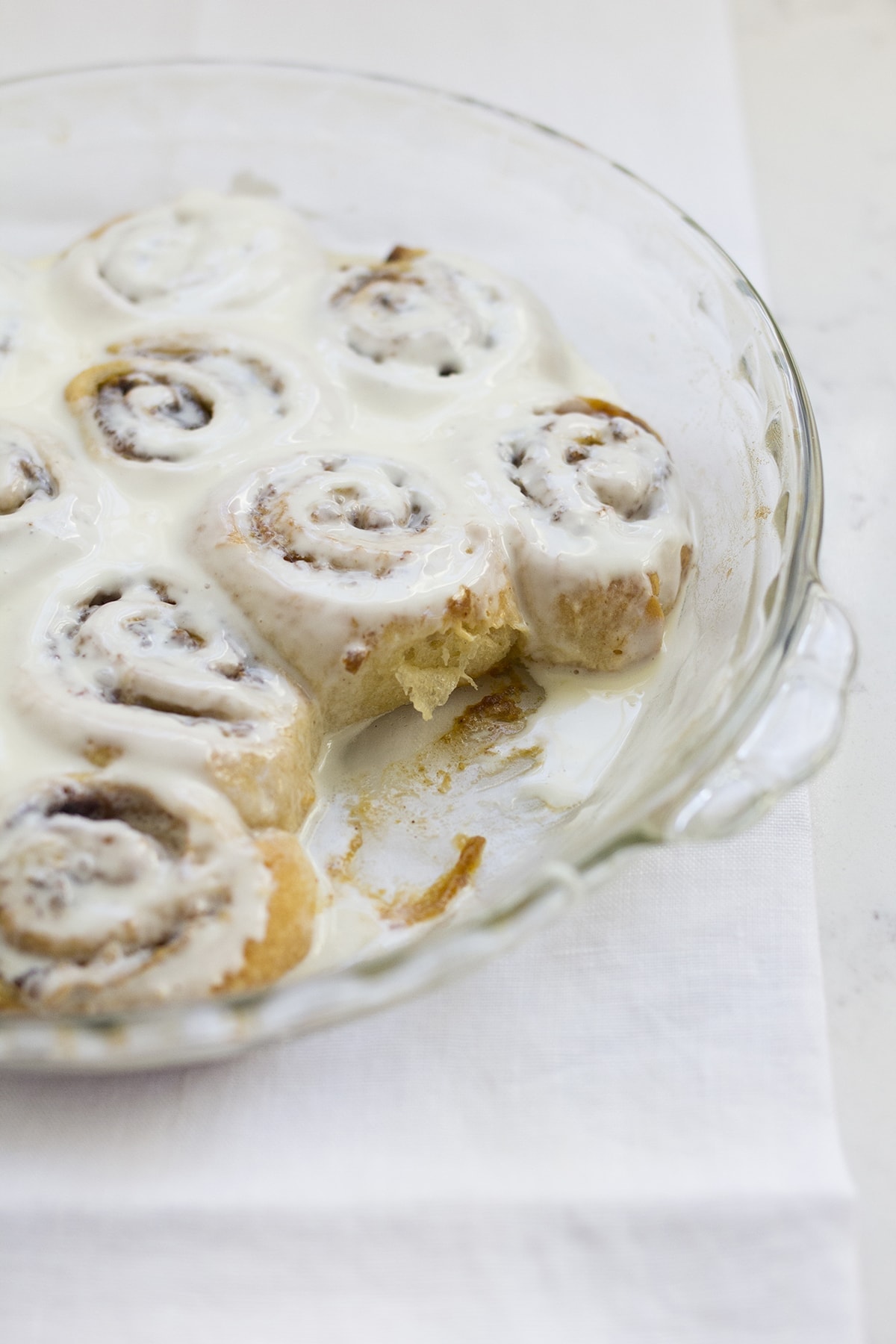 These Pumpkin Sweet Rolls may be mini but they are packed with pumpkin pie flavor. Plus they are just the right size for popping in your mouth one by one, dangerous I know, but so good. Now, promise me you will make a batch this weekend! Oh, and make sure to pin this recipe, it might just save you when those Saturday morning cravings strike!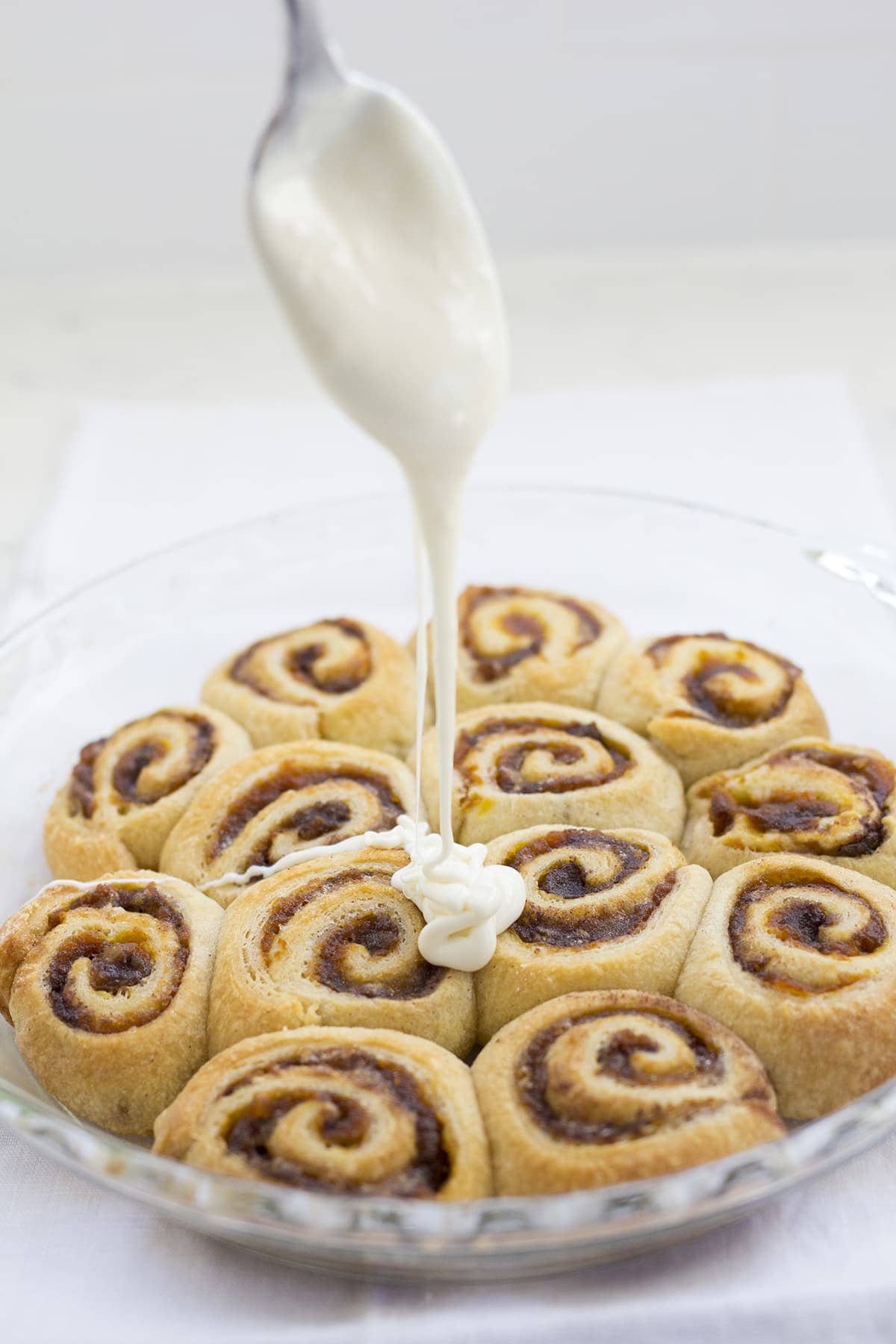 Mini-Pumpkin Sweet Rolls
2016-09-11 23:19:15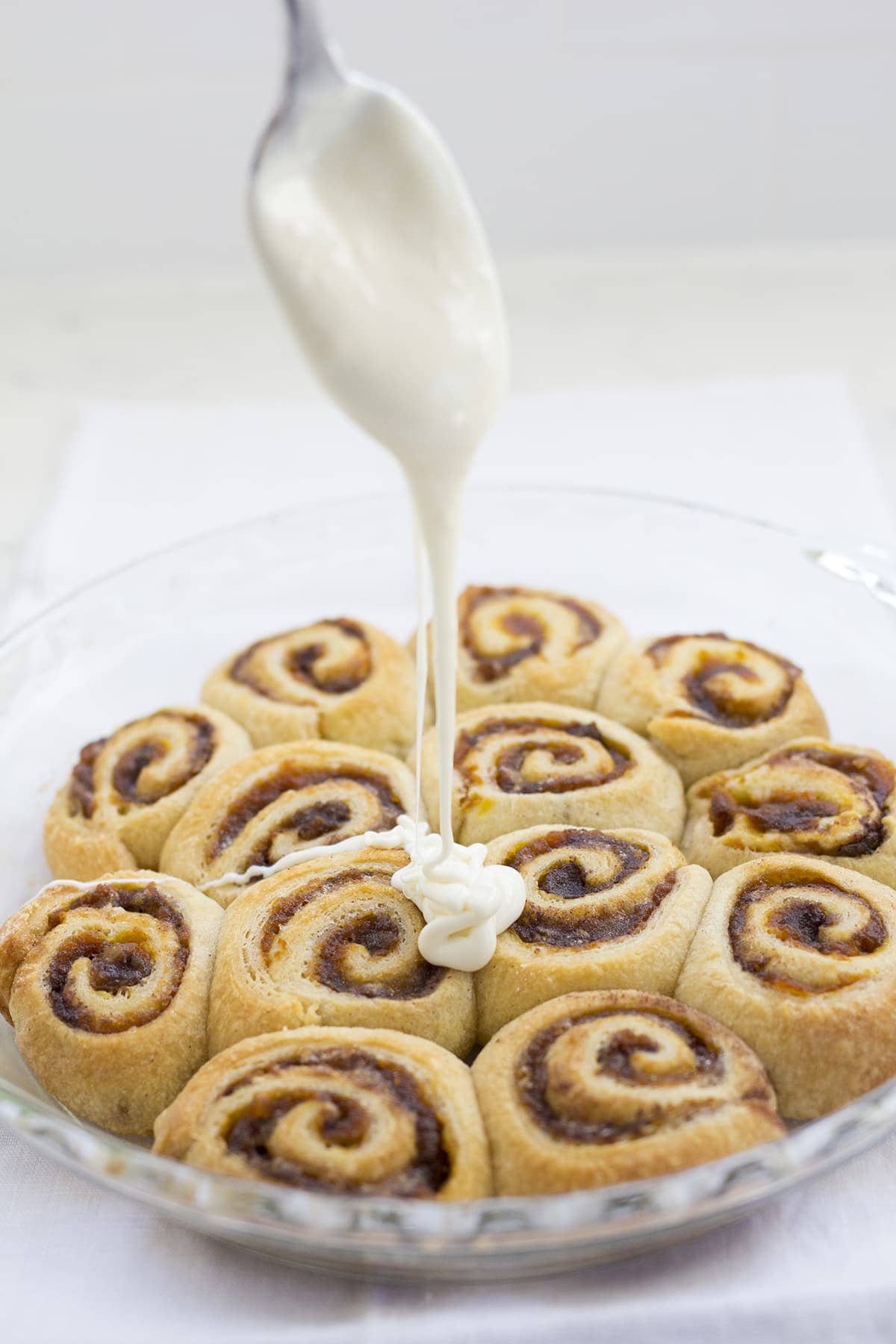 Mini pumpkin sweet rolls made with pumpkin puree and cream cheese frosting.
For the pumpkin sweet rolls
1 can crescent roll dough- seamless sheet
1/4 cup pumpkin puree (not pie filling)
1/2 cup brown sugar
1/2 Tablespoon pumpkin pie spice
For the cream cheese frosting
3 ounces cream cheese, softened
1/4 cup butter, softened
1 1/2 cups confectioner's sugar
1/2 teaspoon vanilla extract
1 tablespoon milk, or more if you prefer a thinner frosting
Instructions
Preheat oven to 375 degrees F.
Unroll sheet dough into one large rectangle. Spread pumpkin puree evenly over the dough. Sprinkle brown sugar and pumpkin pie spice over the pumpkin puree.
Starting with short side of the rectangle, roll up into a log. Using string, dental floss, or a serrated knife, cut the roll into 12 slices. (I got 13 because I'm a rebel) Place slices, cut side down, in a greased baking dish or pie plate.
Bake 18 to 20 minutes or until golden brown. Let cinnamon rolls cool in pan for 5 minutes.
While the cinnamon rolls are cooling, make the cream cheese frosting. In a medium bowl, stir together cream cheese and butter until smooth. Whisk in the confectioner's sugar, vanilla, and milk. If the frosting is still too thick, add a little more milk and whisk until smooth.
Spread frosting over rolls and serve!
Adapted from Two Peas and Their Pod
Freutcake https://www.freutcake.com/
Save
Save