Is there any season better than berry season? I think not! Blueberries, strawberries and raspberries are some of my favorite fruits to keep stocked during summer months. Last week I visited Whole Foods Market to get a few of my questions answered about how to pick the best basket of berries and of course how to make them last longer once I get them home. Nothing is worse than wilted berries!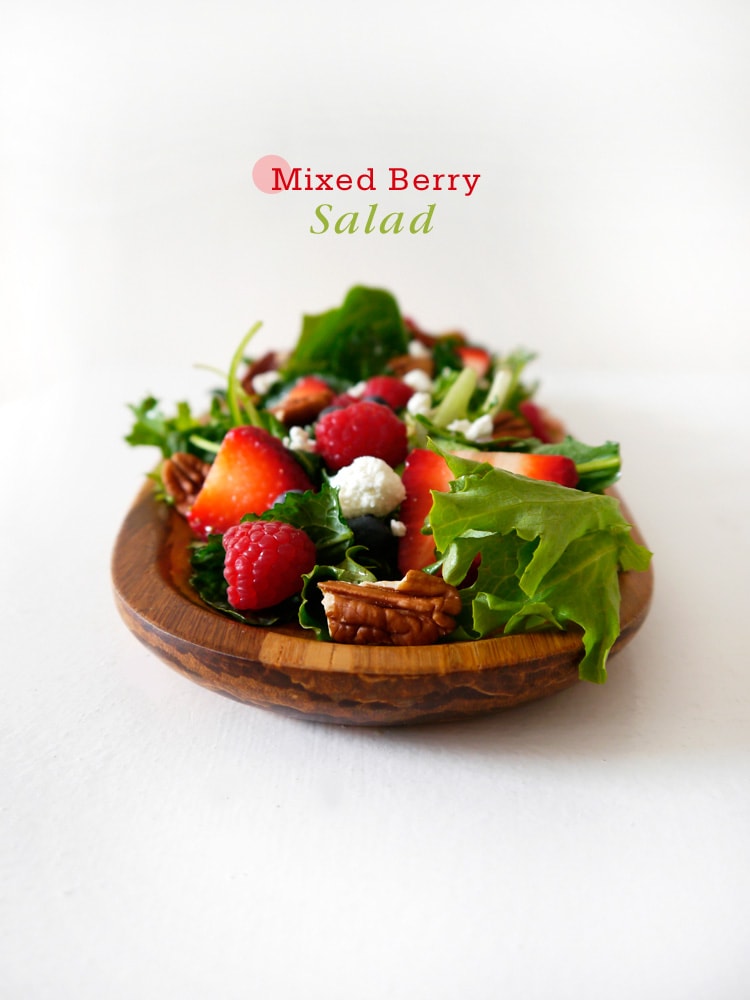 I'm also sharing the recipe for the Mixed Berry Salad with Champagne Vinaigrette that I posted on Instagram last week. (Looks like you like berries too) And last but certainly not least; Whole Foods is giving one Freutcake reader a $75 give card! You can buy a whole lot of berries with that my friends.
Berry Buying Tips:
Strawberries
Look for firm, dry berries with fresh green caps attached.
Blueberries
Look for firm, dry, plump berries with a subtle, whitish bloom. The "bloom" is a completely natural part of the berries' defense mechanism and helps protect them from harsh sun rays.
Raspberries
Look for plump, dry and even-colored berries throughout the package. Of all the berries, raspberries are the most delicate, so enjoy them soon after purchase!
Blackberries
Look for well-shaped, plump blackberries with deep color and a nice sheen.
Storage, Cleaning & More Tips:
1. When buying raspberries, blueberries or blackberries; check that the paper liner in the bottom of the berry basket is dry. If it's wet, the berries are not as fresh and will not last as long once you get them home.
2. Never wash your berries before storing the fridge. Wait until right before you eat them to give them a good rinse.
3. Always store berries in the refrigerator. They will last longer.
4. When buying strawberries, steer clear of berries that have pick or whitish spots around the stem. These berries were picked too early and will not be as ripe or sweet.
5. If you see a berry that is soft, wet or developing mold, remove it from the basket. This will prevent the other berries from turning as well.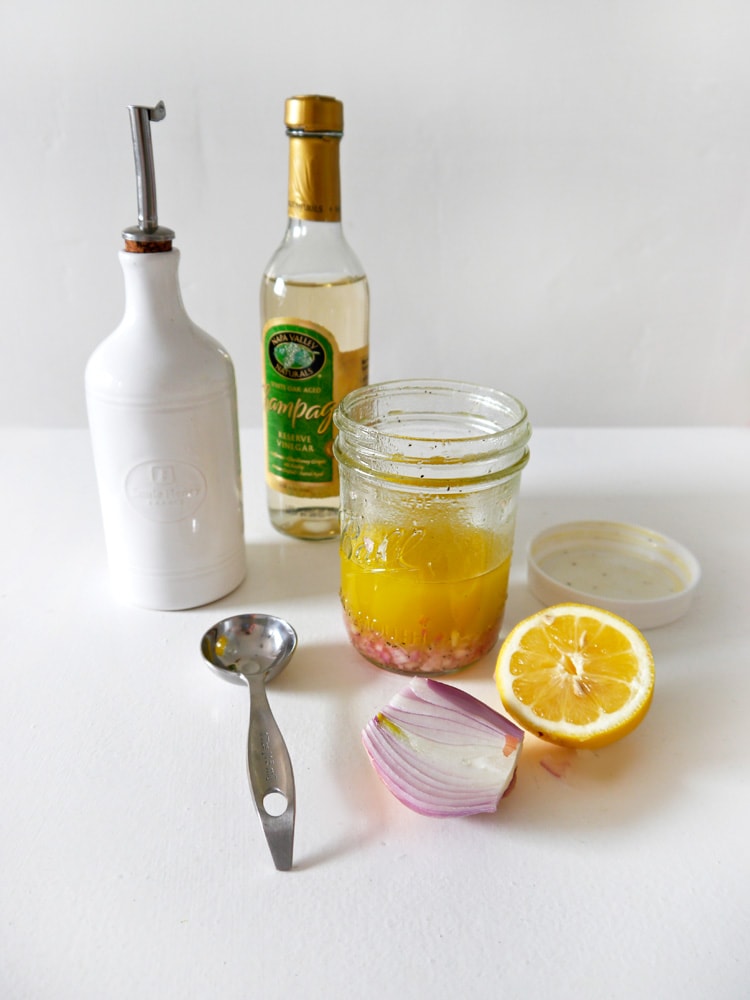 Mixed Berry Salad with Champagne Vinaigrette
Champagne Vinaigrette
1 small shallot minced
2 tablespoon champagne vinegar
1 teaspoon lemon juice
¼ cup extra virgin olive oil
¼ cup canola oil
salt & pepper
Directions:
1. Whisk or shake in mason jar to combine all ingredients and set aside.
Mixed Berry Salad
¼ cup pecans, roughly chopped
1 cup mixed organic seasonal berries, such as strawberries, raspberries and blueberries
4 ounces mild goat cheese, crumbled
Mixed field greens or baby kale mix
Champagne vinaigrette
Directions:
1. Wash berries and slice strawberries into bite sized pieces.
2. Toss greens with vinaigrette to taste and top with berries, pecans and goat cheese.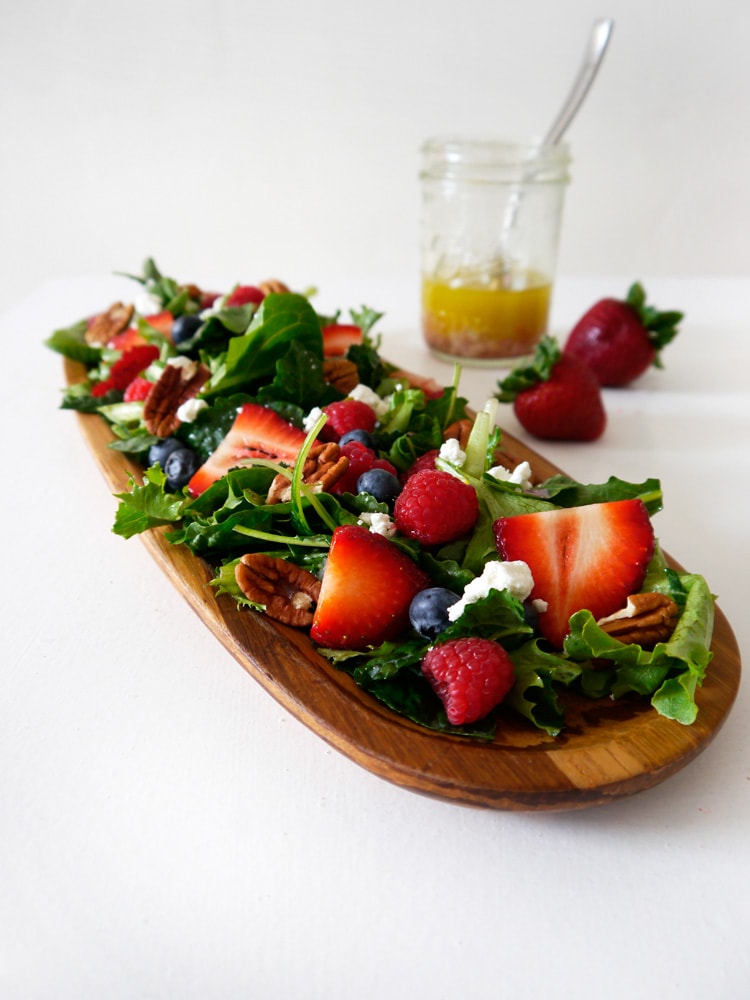 photos by Leah Bergman
Whole Foods Giveaway:
Here's how to enter...
1. Follow Freutcake on Instagram
2. Leave a comment on this post telling us your favorite way to use summer berries. Simple!
Please Note: Entries must be posted by this Friday, July 12th by 8 am PST. One winner will be chosen at random and announced same day. Giveaway limited to US Residents only and valued at $75. COMMENTS ARE NOW CLOSED. Congratulations to our winner sundaymorningsugar.