I have this habit of giving everything around me some sort of nickname. I guess it's a sort of language of mine…a world filled with randomly named things all just slightly off. When I first came across this recipe for Nutcrackle Nutella Cookies, I immediately renamed them Nutcrackers. It was just so much more, ME! There I go again...hide your babies else they may be renamed!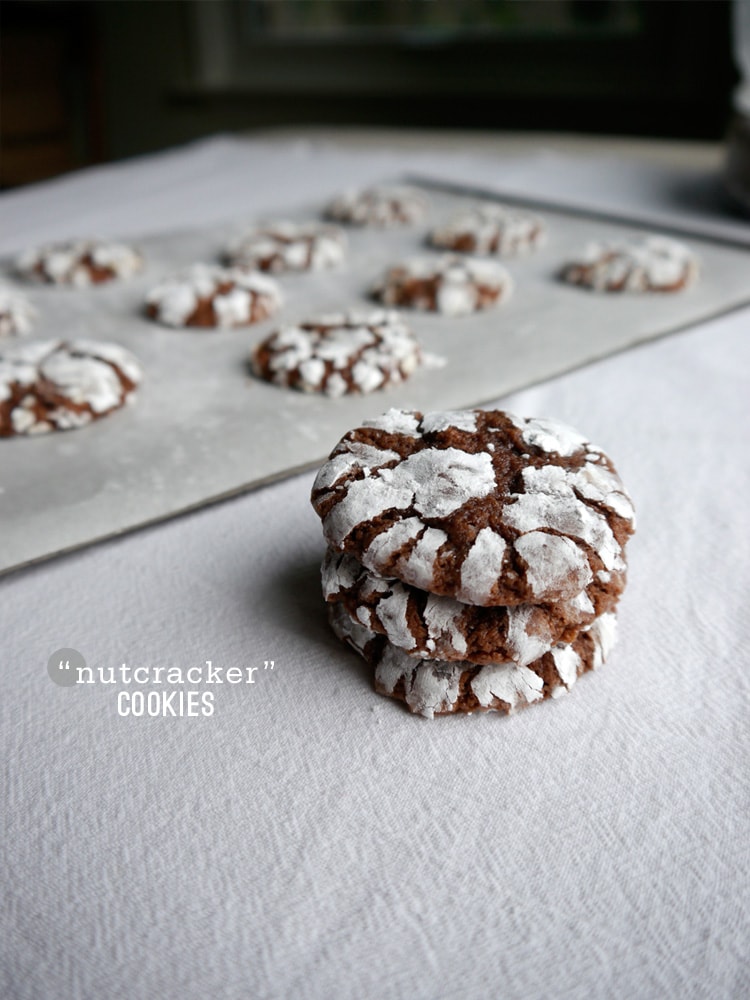 When it comes to Christmas cookies, these little Nutcrackers have all the qualities needed for a show stopping dessert. Festive name (thankyouverymuch), lots of nuts, crowd-pleasing Nutella flavor, and last but certainly not least, stunningly good looks. How much more gorgeous could one little Christmas cookie be? I love their crackly white snowy shells.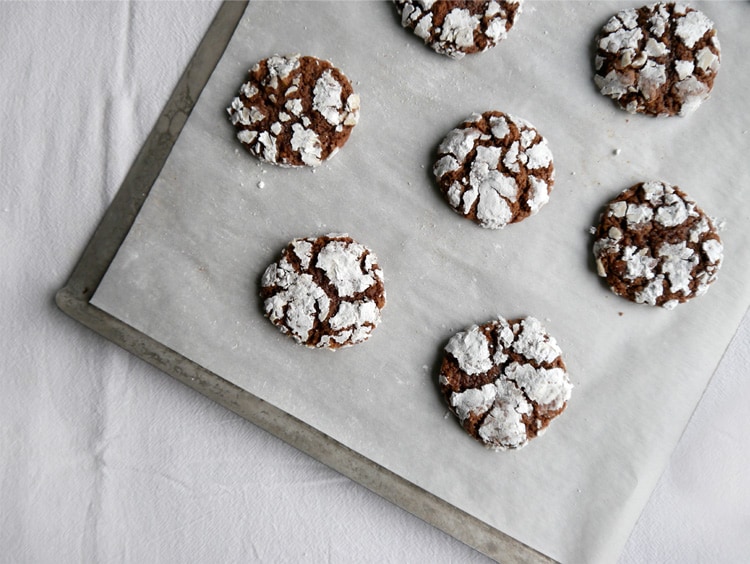 As if you need more convincing of how truly delicious they are; did I mention the Nutella? Thank you little Nutcrackers for becoming yet another Christmas cookie to crave!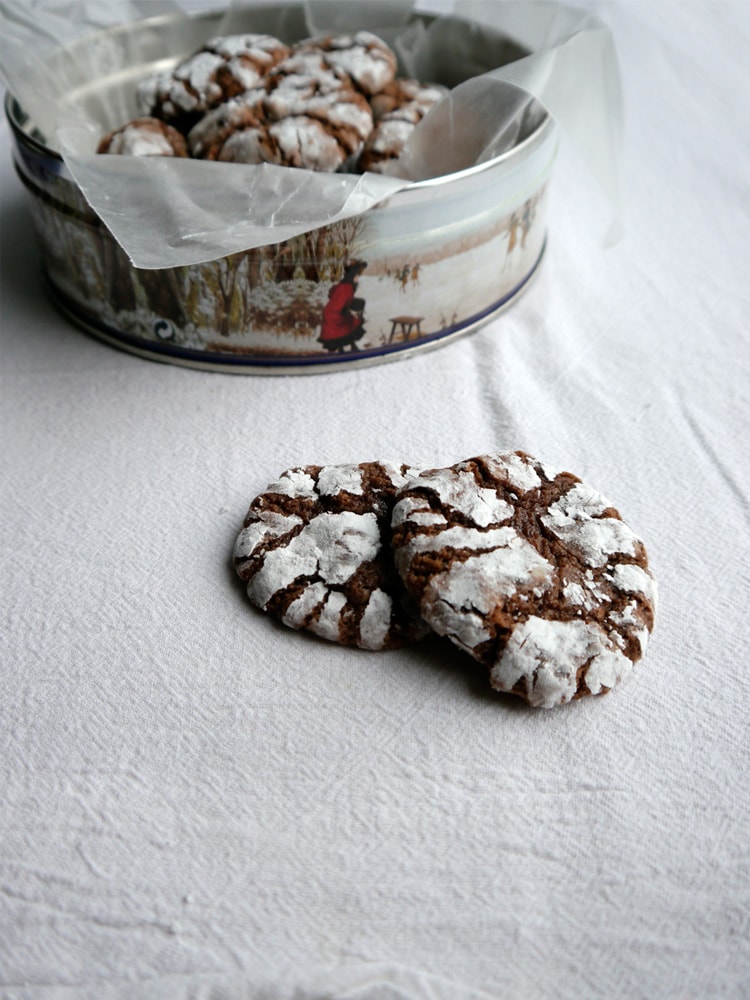 photos by Freutcake
Nutcracker Cookies- adapted from Hungry Rabbit & Cook's Illustrated
makes 36 cookies
3 cups (15 ounces) all-purpose flour
2 teaspoons baking powder
½ teaspoon fine sea salt
1-¼ cups Nutella
4 tablespoons unsalted butter, softened
1-¼ cups (8-¾ ounces) granulated sugar
1 teaspoon pure vanilla extract
2 large eggs, room temperature
⅓ cup whole milk
1 cup hazelnuts, toasted and chopped fine
1 cup (4 ounces) confectioners' sugar
Directions:
1. In a large bowl combine flour, baking powder, and salt. In the bowl of an electric mixer fitted with the paddle attachment, beat Nutella, butter, and granulated sugar until light and fluffy, about 2 minutes. Add vanilla, and eggs and mix until incorporated. Reduce speed to low, add flour mixture and milk alternating (ending with flour), and mix until just combined. Fold in chopped hazelnuts and refrigerate dough until firm, about 1 hour in mixing bowl.
2. Adjust oven racks to middle positions and heat oven to 375 degrees. Line baking sheets with silpat or parchment paper.
3. Add confectioners' sugar to bowl and set aside. One at a time, roll dough into 1-inch balls (using a cookie scoop if desired), then roll in confectioners' sugar. Place balls 2 inches apart on prepared baking sheets. Refrigerate first sheet of dough for 10 minute while preparing the second sheet. Bake cookies for approximately 8 minutes, switching and rotating sheets halfway through baking. Cool 5 minutes on sheets, then transfer to wire rack and cool completely. Repeat with remaining cookie dough.
Variations I've tried: If you want to make these cookies even nuttier, try rolling them in a toasted coconut, chopped toasted almonds or even more chopped toasted hazelnuts before rolling in powdered sugar and baking. All variations are delicious!