Now that Halloween's over, I feel like I'm ready to start trying out some recipes for Thanksgiving. I'm all for adding new dishes to the holiday menu but it's never a good idea to test 'em out on the big day—that's the time to stick with recipes you know and love!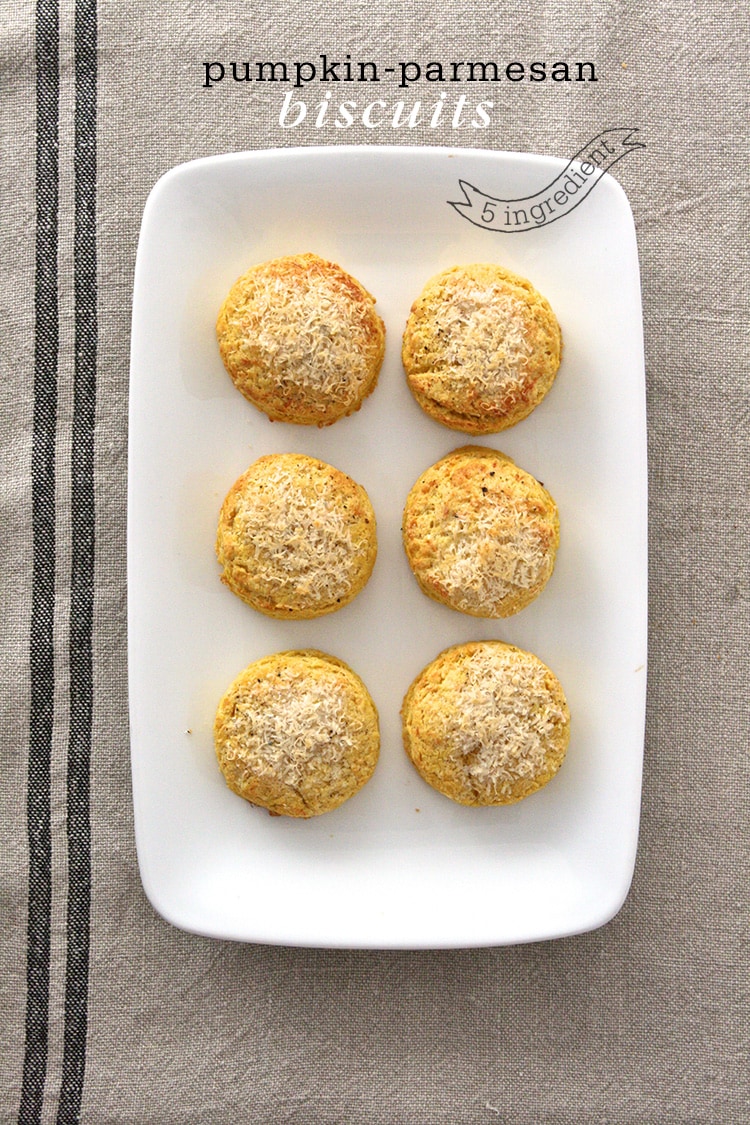 The one element of Thanksgiving dinner I always seem to forget about is the bread basket. What about you? Gosh, the platters of Parker House Rolls and buttery biscuits you see in food magazines this time of year are incredible! So inviting. But despite my best efforts, I'm usually outside of the bakery at 5:30 am waiting for them to open because I forgot to work rolls/biscuits/bread into my prep schedule...whoops!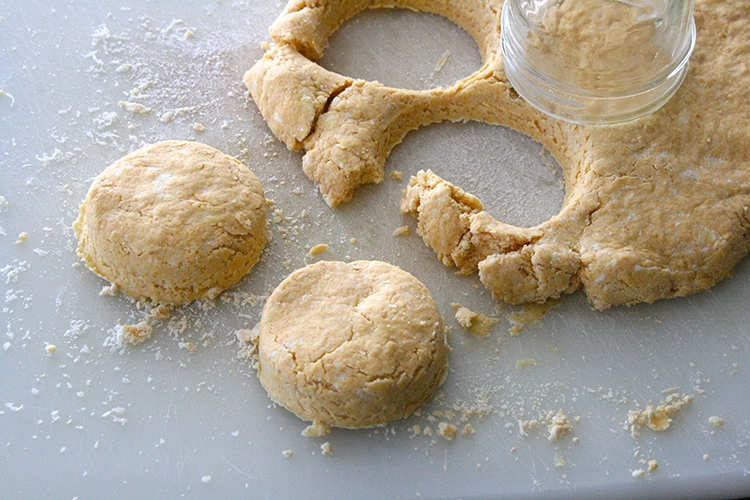 That's why this year I'm sticking with this 5-Ingredient Pumpkin Parmesan Biscuit recipe. Set aside 20 minutes and you can master these super-simple bites for our table, too! Instead of cutting butter into flour by hand, I use the food processor to speed things up. Just make sure not to over-mix the dough or your biscuits will be a bit tough.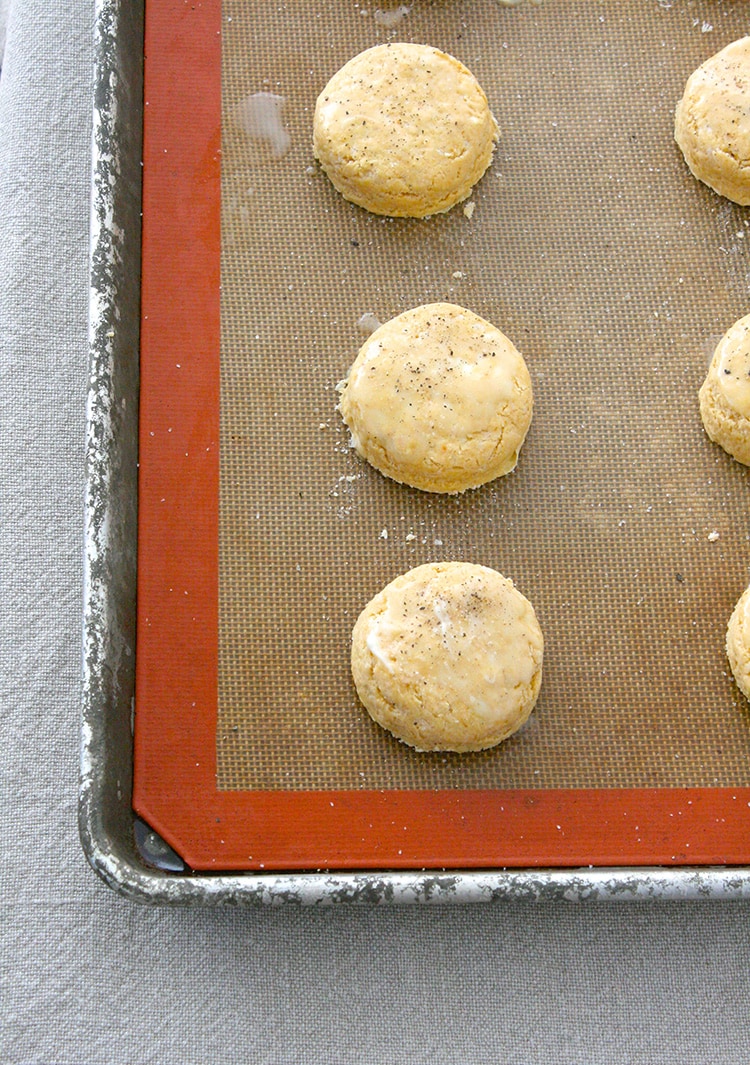 Want to dress 'em up even more? Top each biscuit with a sage leaf before sprinkling with cheese and baking!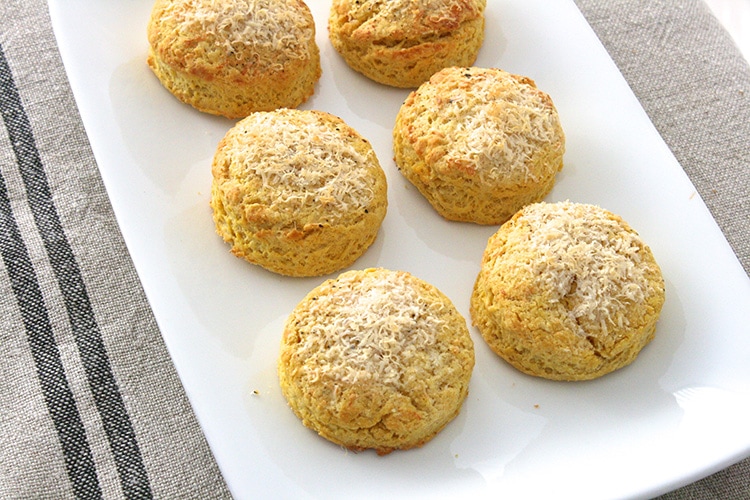 photos & recipe by Erin Phraner
Pumpkin-Parmesan Biscuits
makes 8 biscuits
2 cups self-rising flour, plus more for dusting
8 tablespoons cold unsalted butter
1 cup finely grated parmesan cheese
½ cup pure pumpkin
½ cup buttermilk
PANTRY STAPLES: Kosher salt and freshly ground pepper
Directions:
1. Preheat the oven to 425˚F. Line a baking sheet with parchment paper or silicone mat.
2. Pulse the self-rising flour, 6 tablespoons cold unsalted butter (cut into pieces) and ½ cup parmesan cheese until butter is in pea-sized bits, about 10 times.
3. Mix the pumpkin and buttermilk in a small bowl. Add the pumpkin mixture to the food processor and pulse until just incorporated and the dough sticks together when pressed between your fingers, about 10 times.
4. Turn dough out onto a lightly floured cutting board. Press into a ball, then pat into a ½-inch-thick disk using your hands. Stamp out biscuits using a round cookie cutter or mason jar; transfer to the prepared baking sheet.
5. Melt the remaining 2 tablespoons butter in the microwave, about 30 seconds. Brush biscuits with the melted butter. Sprinkle with salt, pepper and the remaining ½ cup parmesan cheese. Bake until golden brown, about 10 minutes. Transfer to a wire rack to cool slightly before serving.