My Dad is an expert self-taught bread baker. From homemade cinnamon rolls to the very best pizza dough and loaves of bread, my Dad has a way with flour and yeast. I on the other hand do not. I blame it on my general lack of patience— I can't stand the whole wait to rise, punch it down, repeat nonsense. I much prefer baking scones, biscuits, banana bread, and all other sorts of quick breads that come together in a snap! It's all about instant gratification and not waiting around for dough to rise. Sheesh.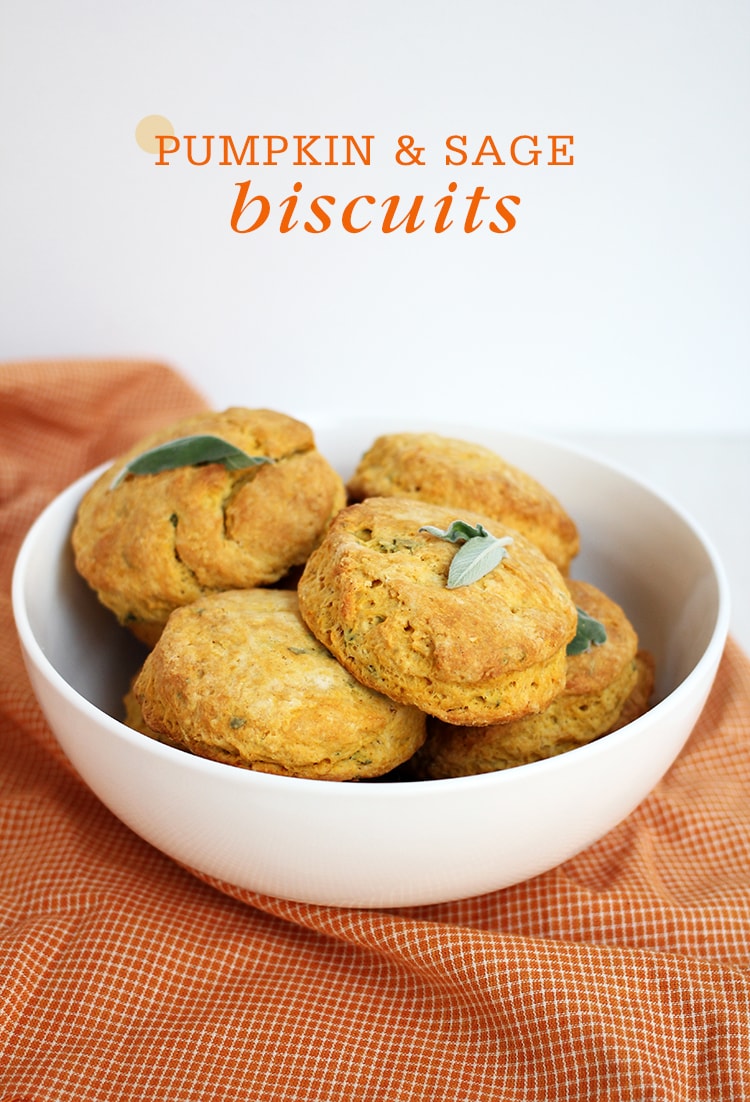 This Thanksgiving, I'm making a batch of homemade Pumpkin and Sage buttermilk biscuits to take to our family dinner. They couldn't be more simple to make but are sure to impress when served hot and steaming from the oven with a side of salted butter. Pass the butter!

Aside from the fresh sage and buttermilk, you probably already have all of these ingredients in your pantry. No biscuit cutter on hand? A glass with about a 3 ½" rim or even the lid of a mason jar will work just fine. I hope you will give them a try for your family Thanksgiving dinner. Plus, they make the perfect day-after lunch sliced open and stuffed with turkey and cranberry sauce! Who else just got hungry?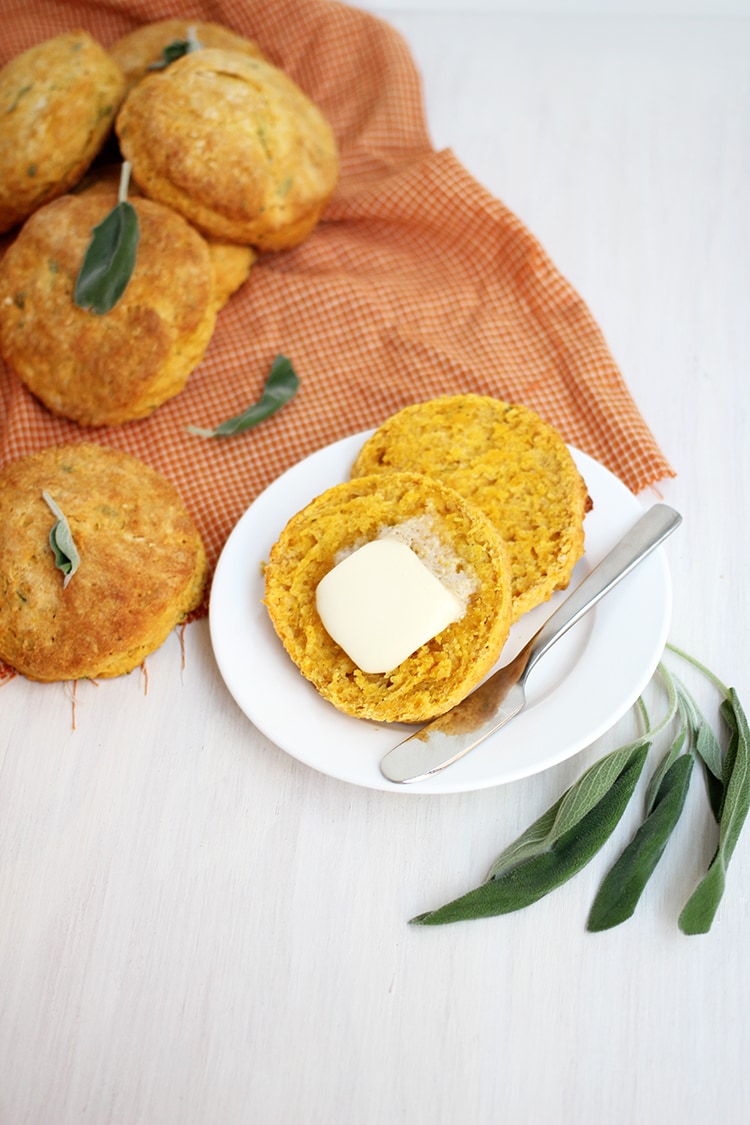 photos by Leah Bergman
[yumprint-recipe id='35']